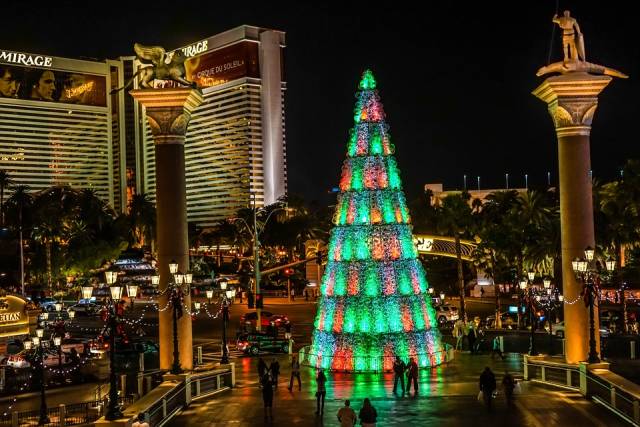 At first glance, Nevada is not the best place to meet Christmas. After all, this holiday is associated with fluffy snowdrifts and snowflakes falling from the sky, which rarely happens in Las Vegas. The idea of ​​celebrating this Christian holiday in the "Sin City" may seem somewhat dubious. But Las Vegas will destroy any doubts, as soon as you get here.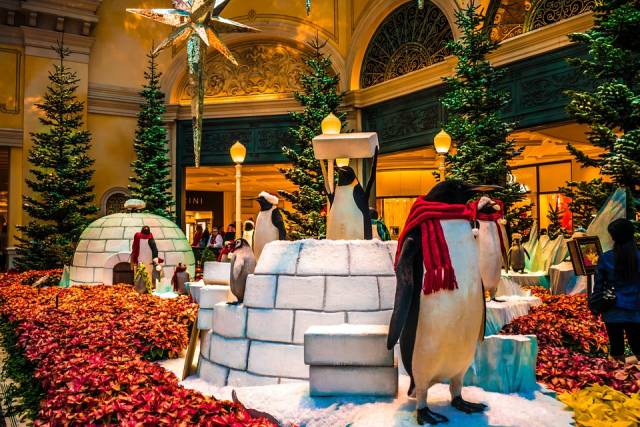 In honour of the holiday, the whole city is illuminated with Christmas themes. Of course, there are lights all year round, but on Christmas Day, it seems that the night is lighter than the daytime. Thousands of Christmas trees in the squares and in shop windows try to outdo one another, giant casinos let out crowds of Santa Clauses to the people, and luxury hotels even have reindeer!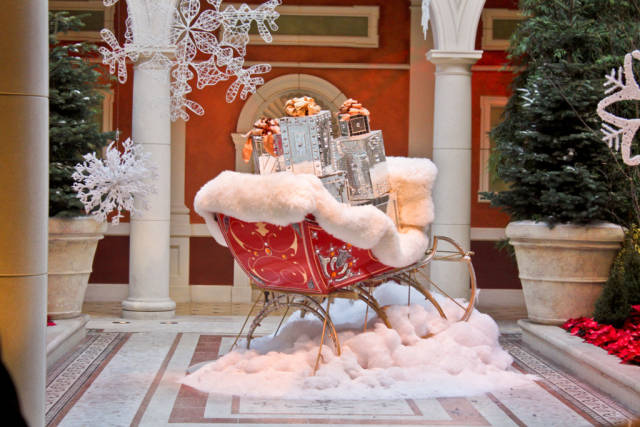 From mid-November to early January, the city offers Glittering Lights at Las Vegas Motor Speedway, a family-oriented Christmas experience full of dazzling lights along the drive. You can opt for your own vehicle driving experience or hop on the Santa Tram that will take you along the way in an open-air tram. Las Vegas speedway Christmas lights is one of the best winter memories.
On the eve of Christmas and the next day, many venues in Las Vegas arrange special concerts and events with the usual extravagant atmosphere. Even though Christmas is a family holiday thousands of tourists celebrate it in Las Vegas.
Christmas Season Map & Location
Christmas Season Featured in