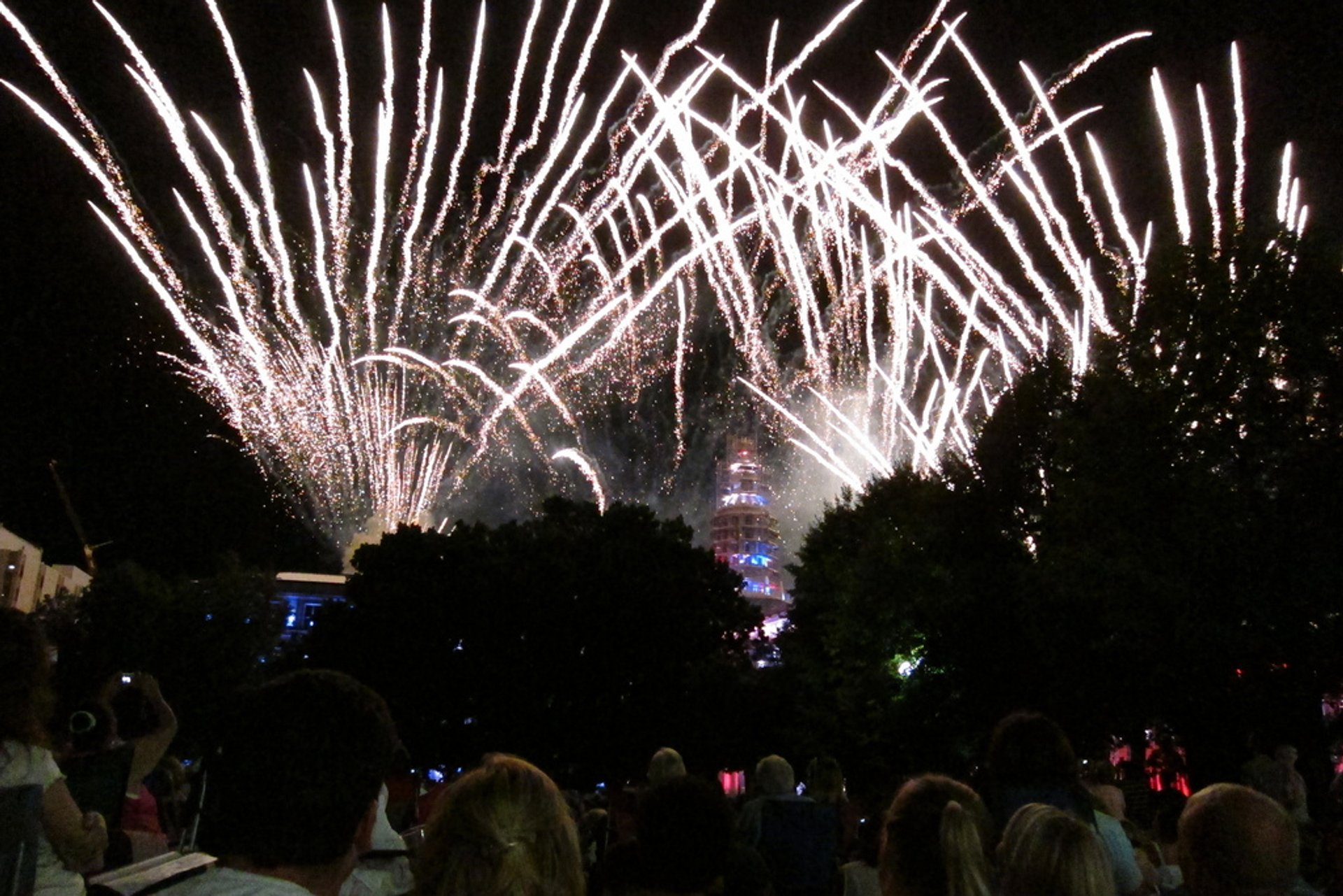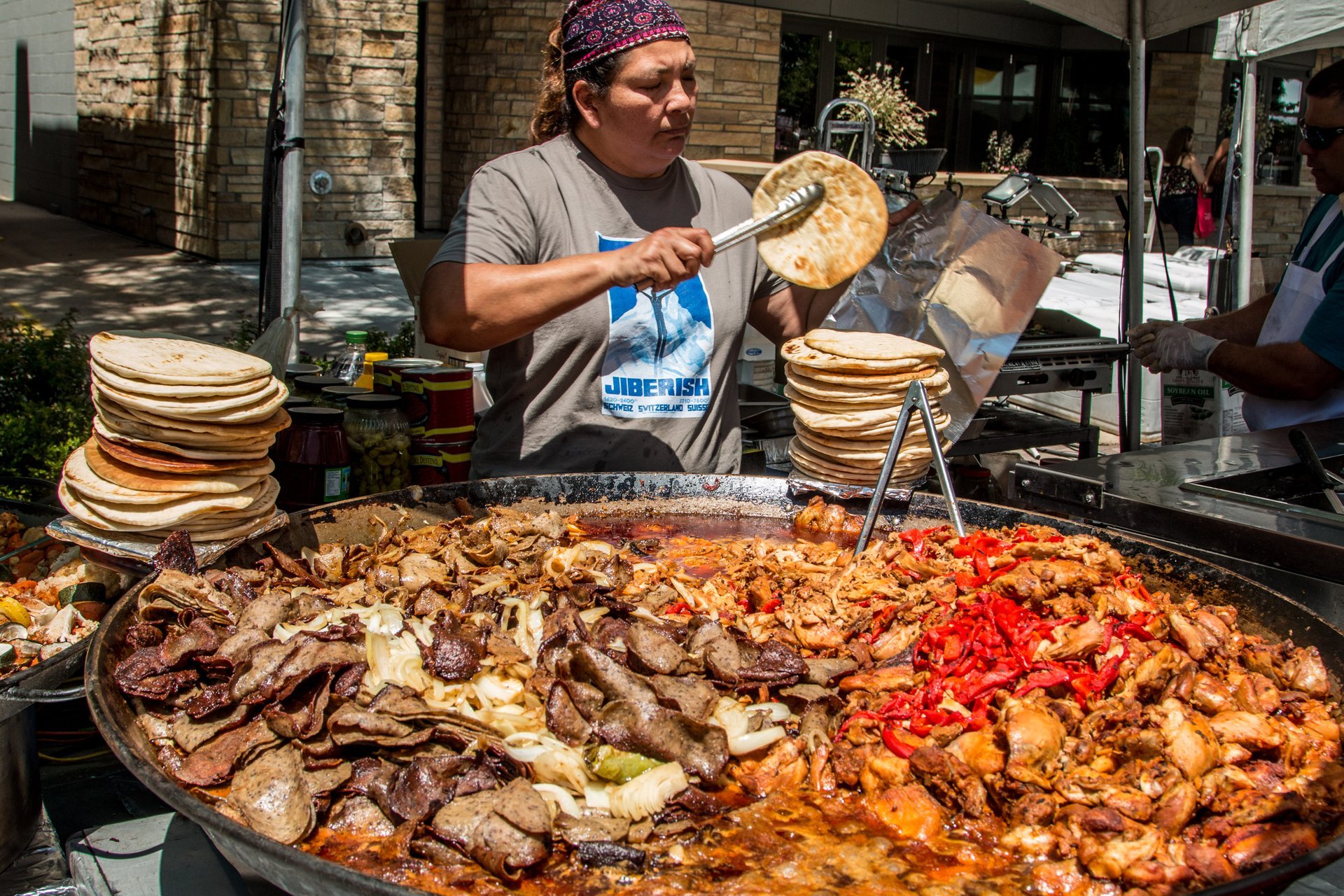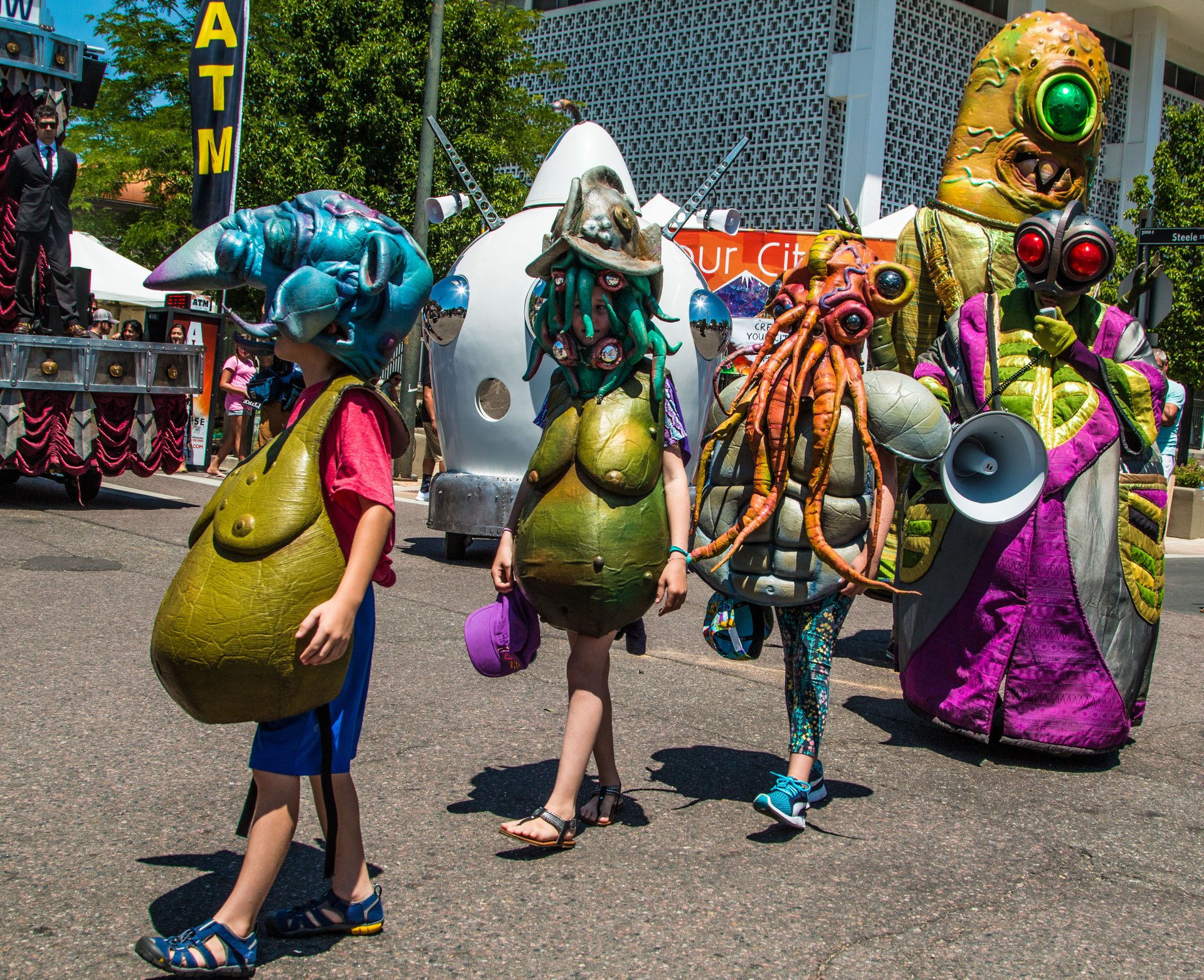 Denver holds many festive events to salute 4th of July, and most of them are free. The dates of each event vary from year to year, so we encourage you to double-check the exact date, time, and location to be there at the right place and time.
Independence Celebration at Four Mile Historic Park (unconfirmed in 2023)
If you feel like going back in time, then make sure to visit the Four Mile Historic Park which hosts historic demonstrations and old-time games on one of the days preceding 4th of July. You can also bring a blanket and grab some barbecue from the food trucks to watch the Glendale fireworks show after dark.
Cherry Creek Art Festival at Cherry Creek Shopping Center (July 1–3, 2023)
The independence weekend celebrations end with Cherry Creek Art Festival—Denver's major visual, performing, and culinary arts street event which attracts more than 350,000 visitors every year. Try Artivity Avenue, a block of interactive activities for children and teenagers. You can also visit the Cultural Pavilion with music, dance, and theater from around the world. Denver's best chefs take part in culinary shows and presentations.
Civic Center Park Celebration (unconfirmed in 2023)
On the Independence Day eve, Civic Center Park holds a free concert and a light show on the Denver City and County Building with an impressive fireworks finale. You can bring a blanket and a picnic basket to sit down on the lawn and get the best impressions from the performance. The show starts at about 8 pm. Fireworks with the City and County Building as a backdrop is probably the best thing that you can witness during the holiday.
Independence Day at Dillon Amphitheater with your Colorado Symphony (unconfirmed in 2023)
Celebrate America's Independence by listening to classic favorites and patriotic tunes in the rendition of the Colorado Symphony, the region's only full-time professional orchestra. The free concert takes place at Dillon Amphitheater near beautiful Lake Dillon, 70 miles (112 km) west of Denver. The program features such tunes, as the "Armed Forces Salute," "1812 Overture," "Stars and Stripes Forever," "God Bless America," and others.
Find hotels and airbnbs near 4th of July Weekend Events & Fireworks (Map)