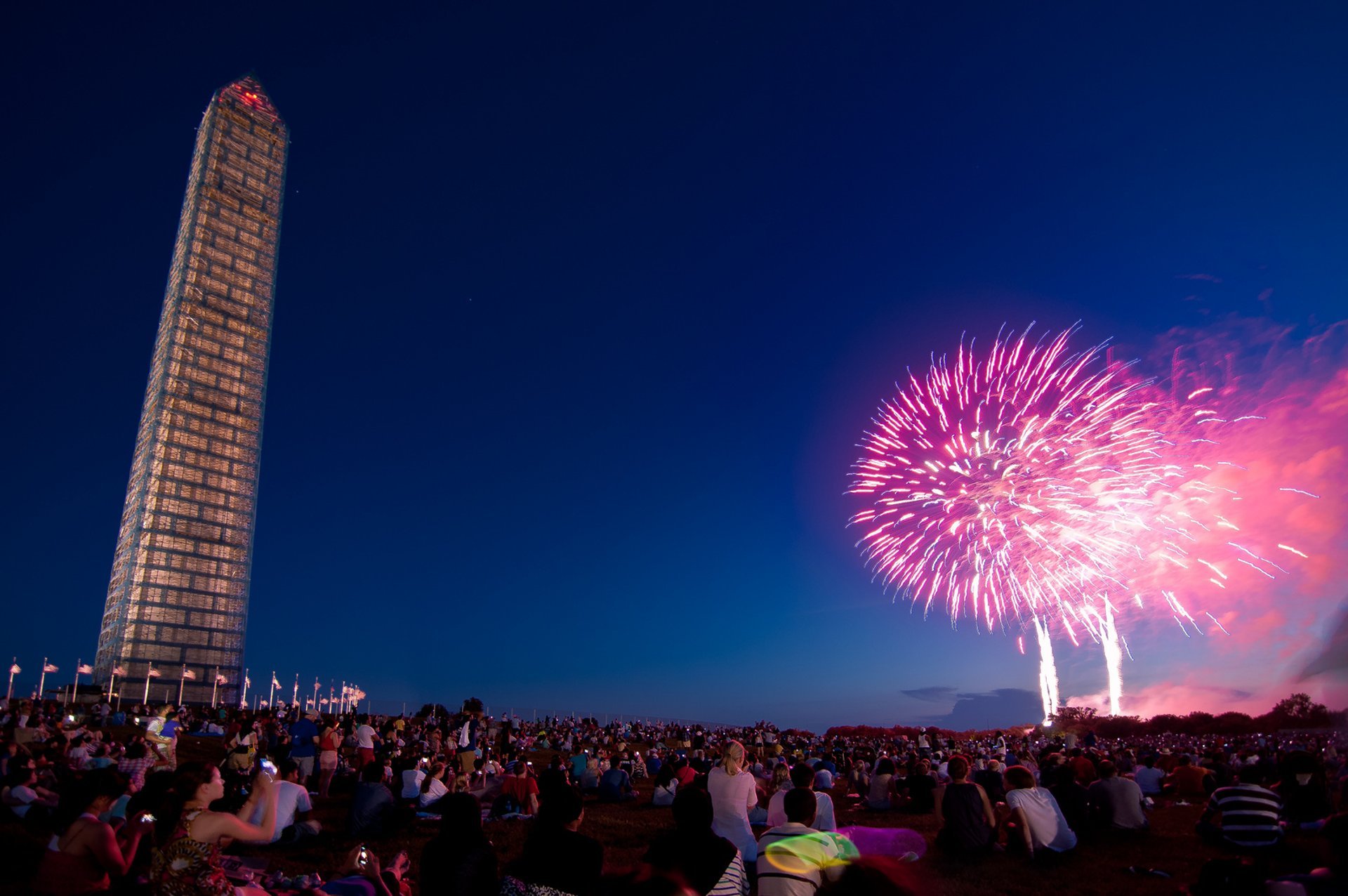 If you happen to be in Washington on July 4th, consider yourself lucky. You can see the actual Declaration of Independence in the National Archives, attend an Independence Day parade, and finally the legendary A Capitol Fourth concert. This free annual concert is held on the west lawn of the United States Capitol Building featuring military bands, classical music orchestras, and celebrity pop and rock artists. This colourful mix of genres ends with spectacular fireworks over the capital's famous monuments.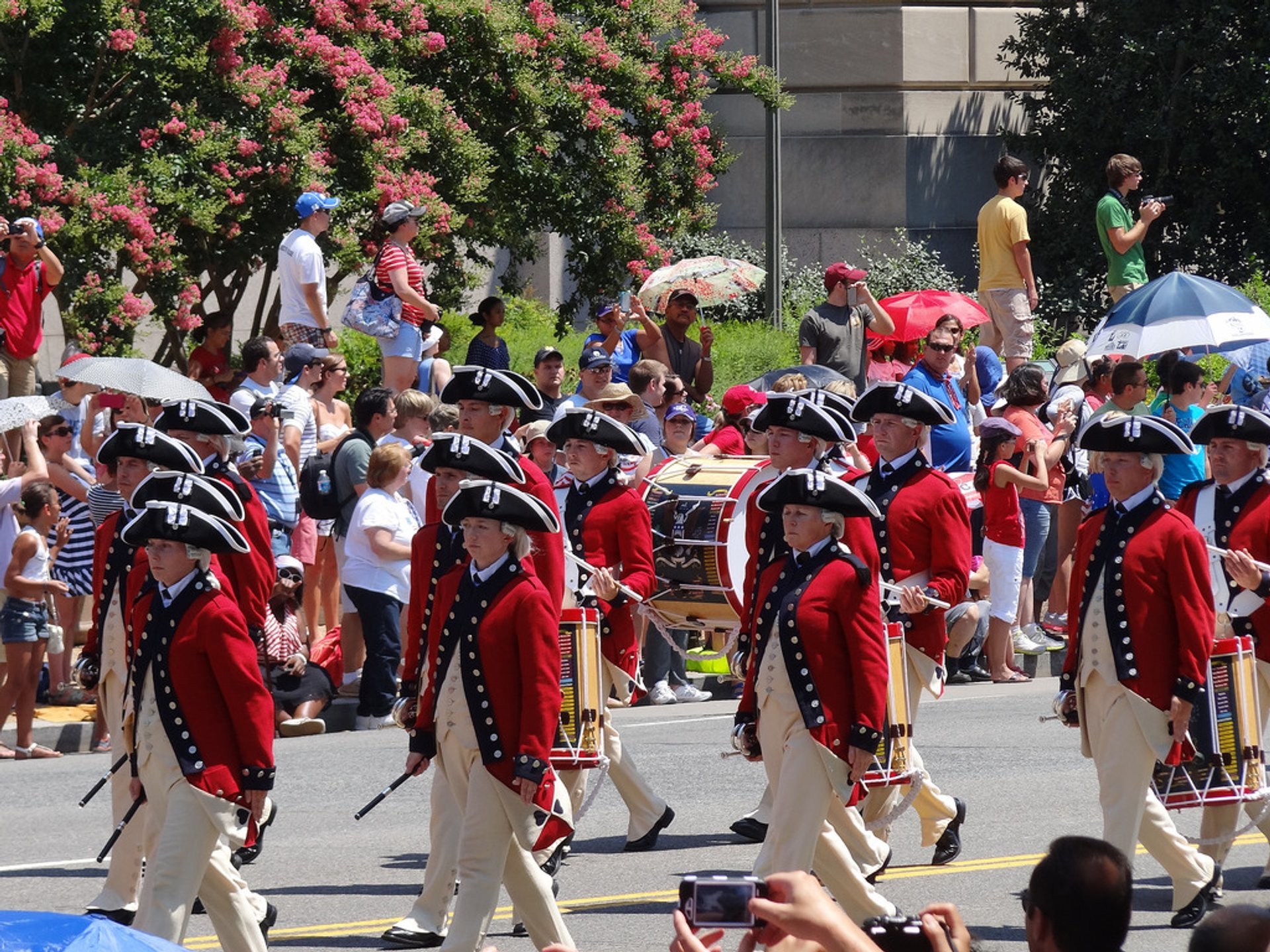 4th of July Parade can be observed along Constitution Avenue between 7th and 17th streets. Fife and drum corps, acting military servicemen and women, colorful floats and much entertainment starts at 11:45 a.m.
If you are a history fan, 4th of July is a good occasion to visit George Washington's Mount Vernon estate, which is located about 30 minutes drive from the city. Here you can immerse yourself in the atmosphere of the Founding Fathers time as well as to listen to Revolutionary War music and try Colonial-style ice cream. There is also a special daytime 4th of July fireworks display.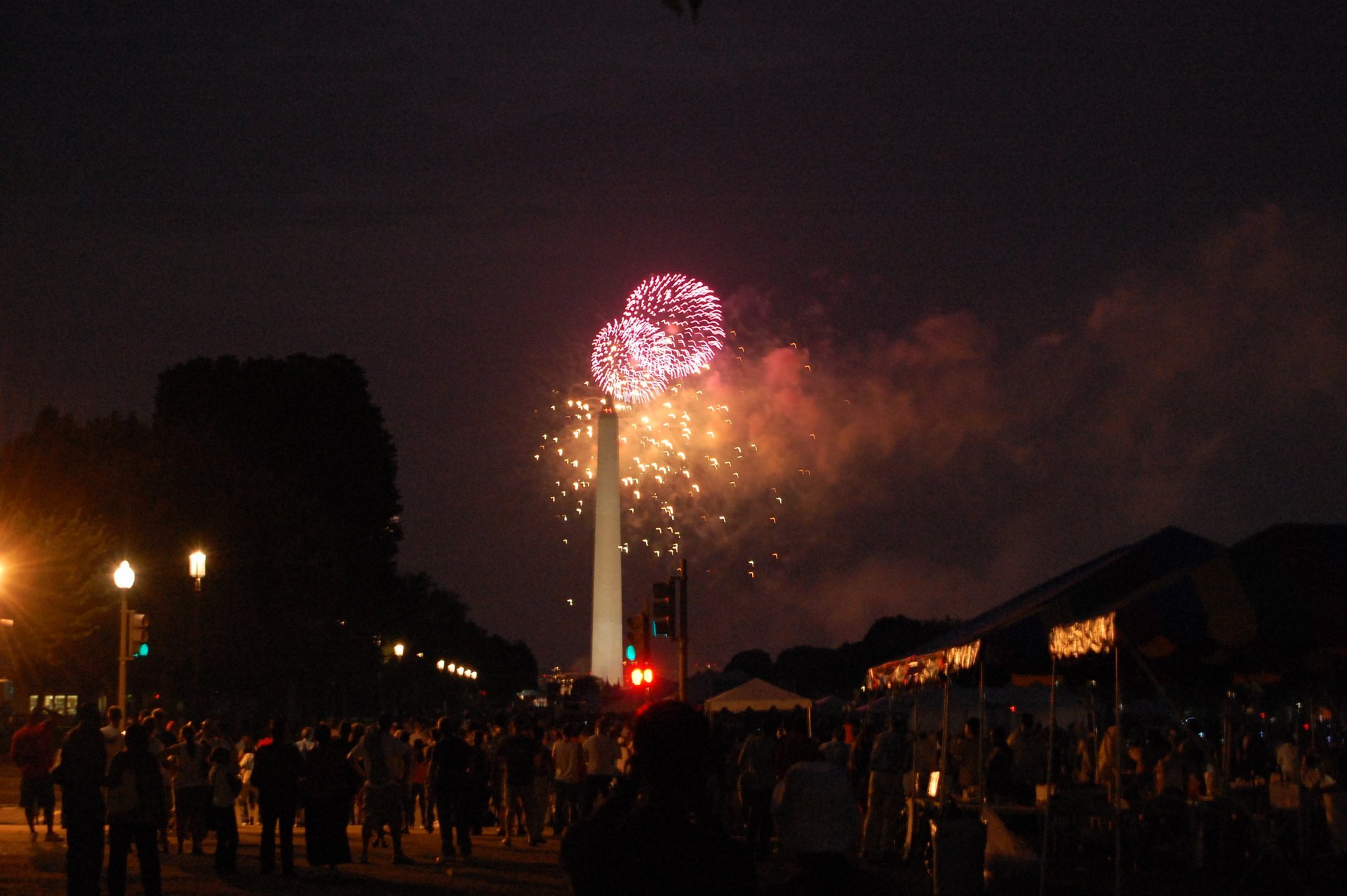 Fireworks is one of the greatest things about Independence Day celebrations, and they can be observed from several spots to view them. You can watch them on the steps of the Lincoln Memorial, from the National Mall, or from another side of Potomac river in Arlington. The fireworks show is quite long and usually starts at 9 p.m.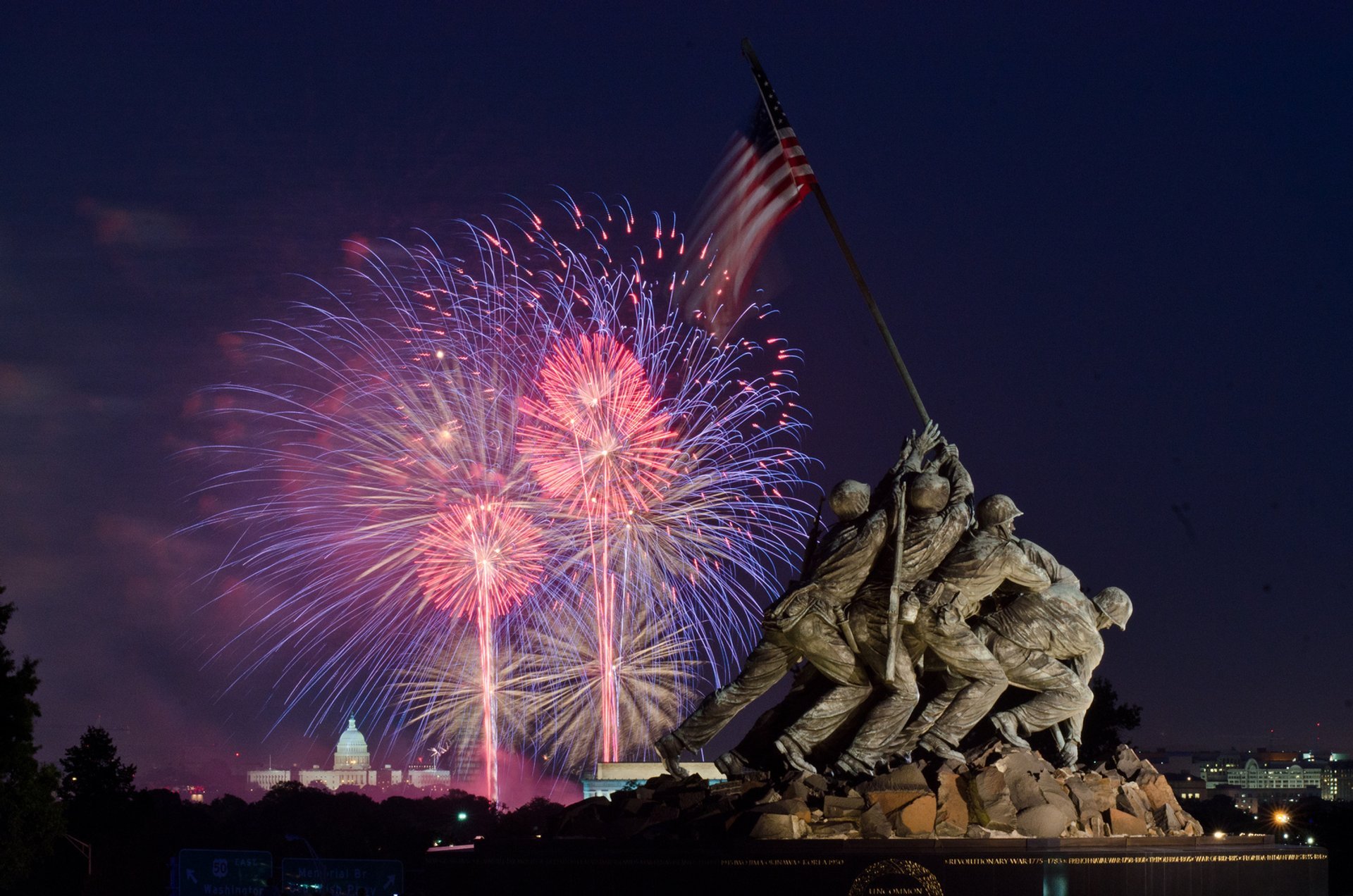 Find hotels and airbnbs near 4th of July Concert, Parade & Fireworks (Map)
4th of July Concert, Parade & Fireworks Featured in