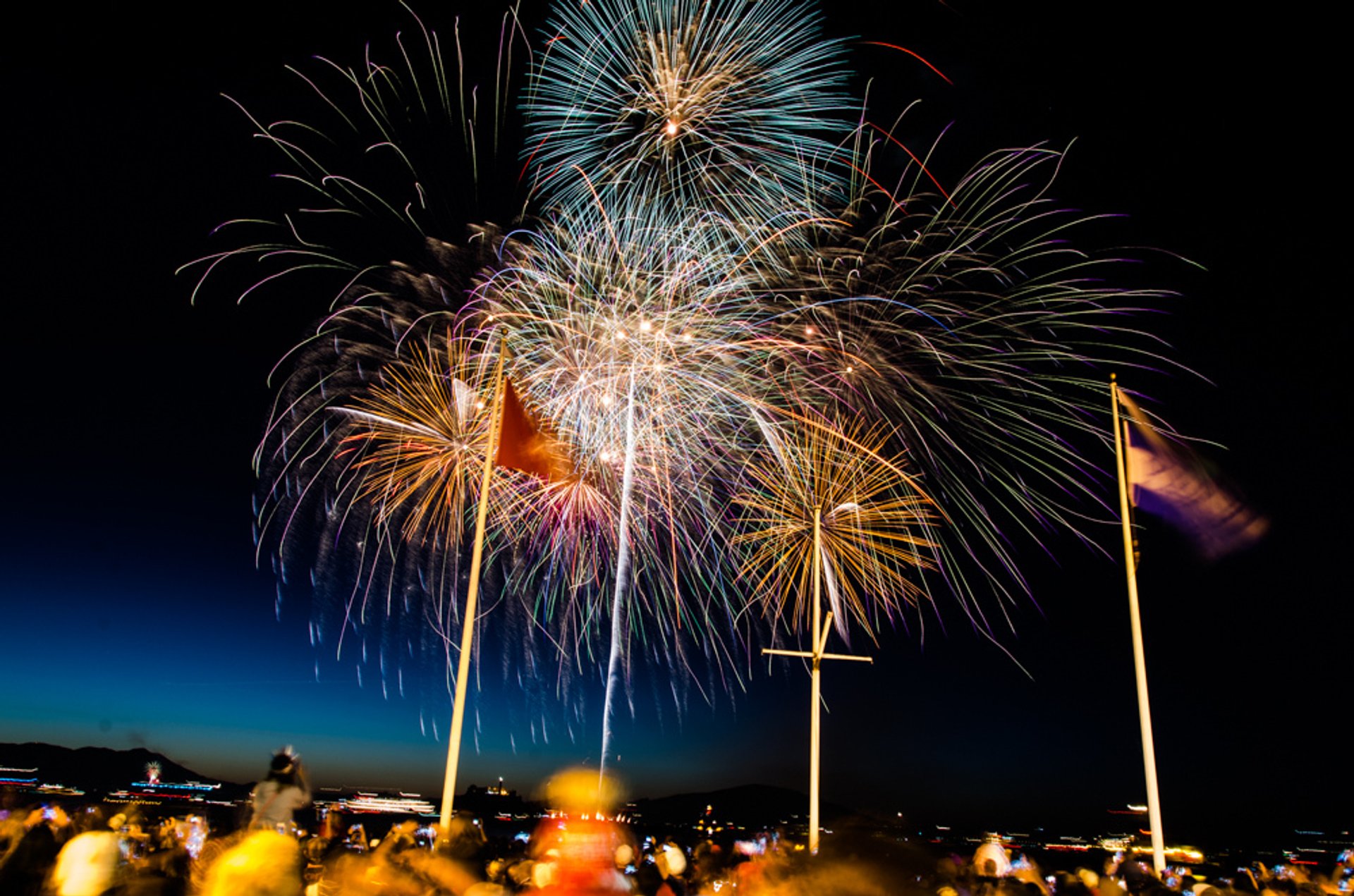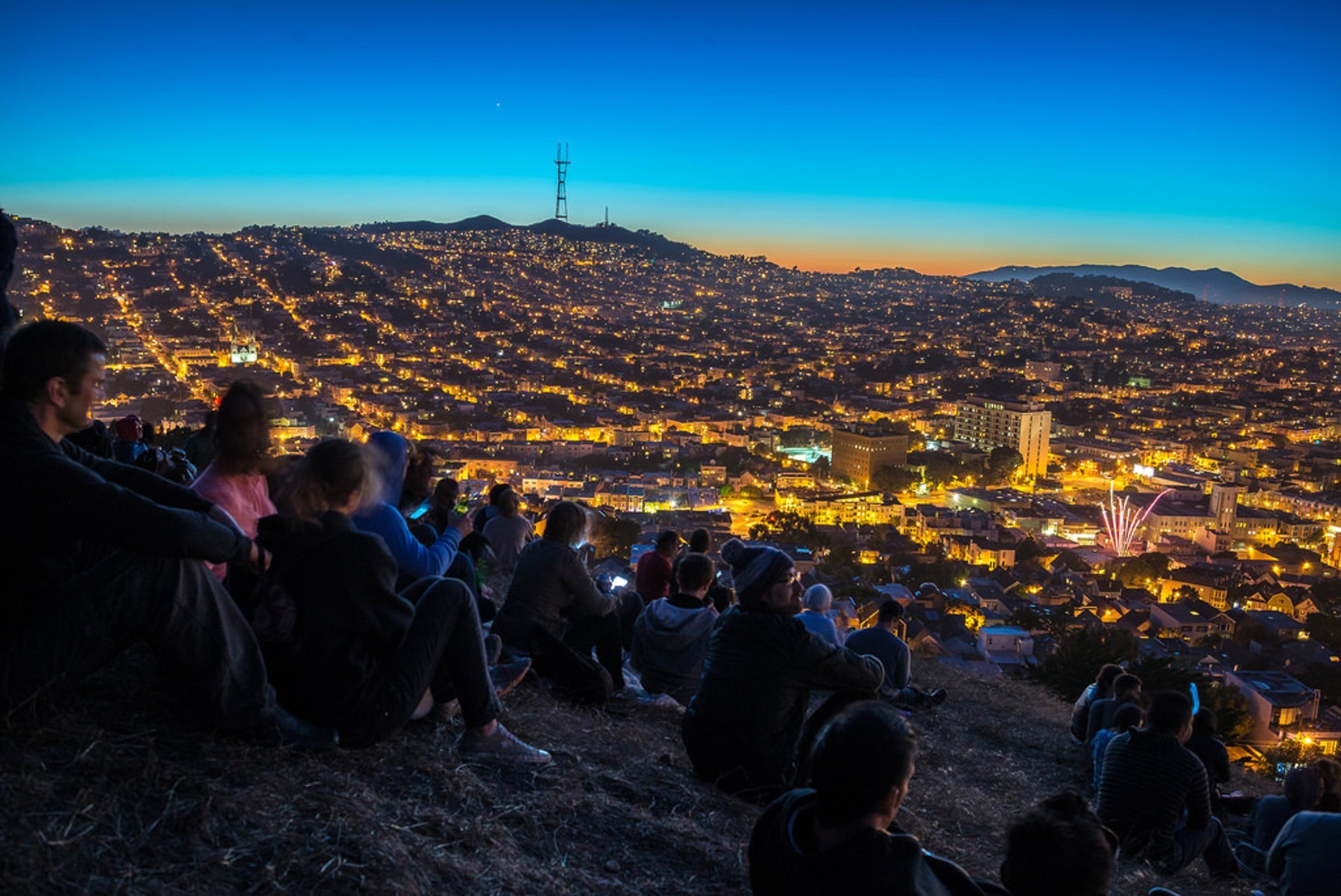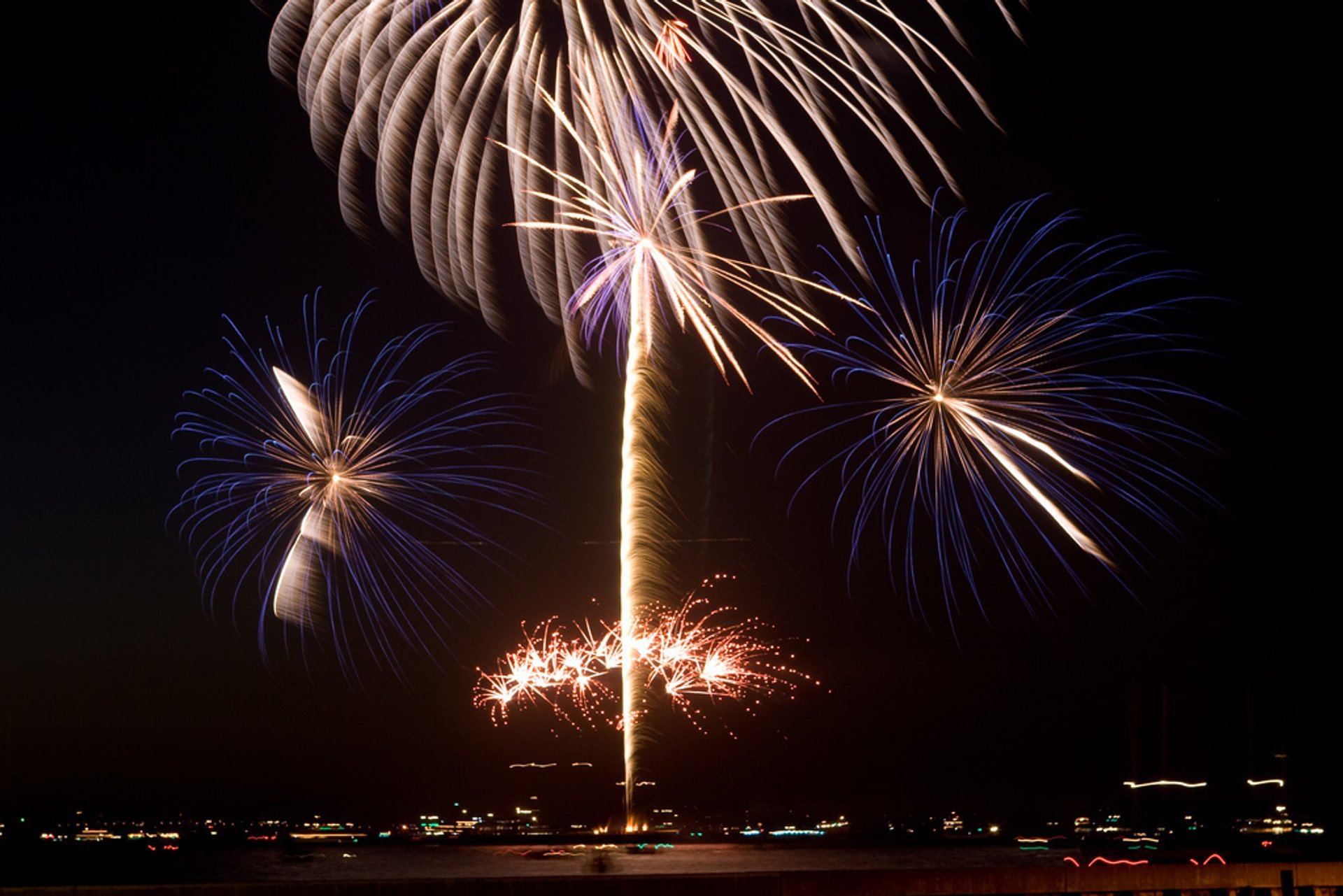 Independence Day festivities in San Francisco attract thousands of people to the waterfront areas. The biggest highlight of the day is the spectacular fireworks display over the bay. But there are also daytime activities at Pier 39, special biking and wine tasting tours, and free walking tours by the San Francisco Public Library.
Fourth of July fireworks display in San Francisco is performed in two synced sets starting after 9:00 pm. One set is launched at the end of the Municipal Pier, the other—from the barges in front of Pier 39. Breathtaking fireworks last for about 30 minutes, and you can spot them from different corners around the city.
4th of July Celebration on Pier 39 (July 4, 2023)
Take a chance to watch world-famous San Francisco street performers and live musicians at Pier 39. Special exhibits and concerts last for the whole day. Also, you can visit the Smartwater Stage, offering various street performers and entertainers.
The City of San Francisco is also inviting visitors to the Aquatic Park for a live music concert. This event starts at 6 pm and is followed by the fireworks display at 9:30 pm. Admission is free, but it's important to get there early in order to be able to find yourself a spot on the lawn.
4th of July cruises
One of the fanciest ideas to spend the Fourth in San Francisco and marvel at the sparkling firework displays is a cruise. You can opt from several ferry and boat operators, offering tours suitable for families, as well as party animals. The most popular choices include Red and White Fleet Cruises, Blue & Gold Fireworks Cruises, and Freda B Fourth of July Sunset & Fireworks Sail.
Find hotels and airbnbs near 4th of July Weekend Events & Fireworks (Map)