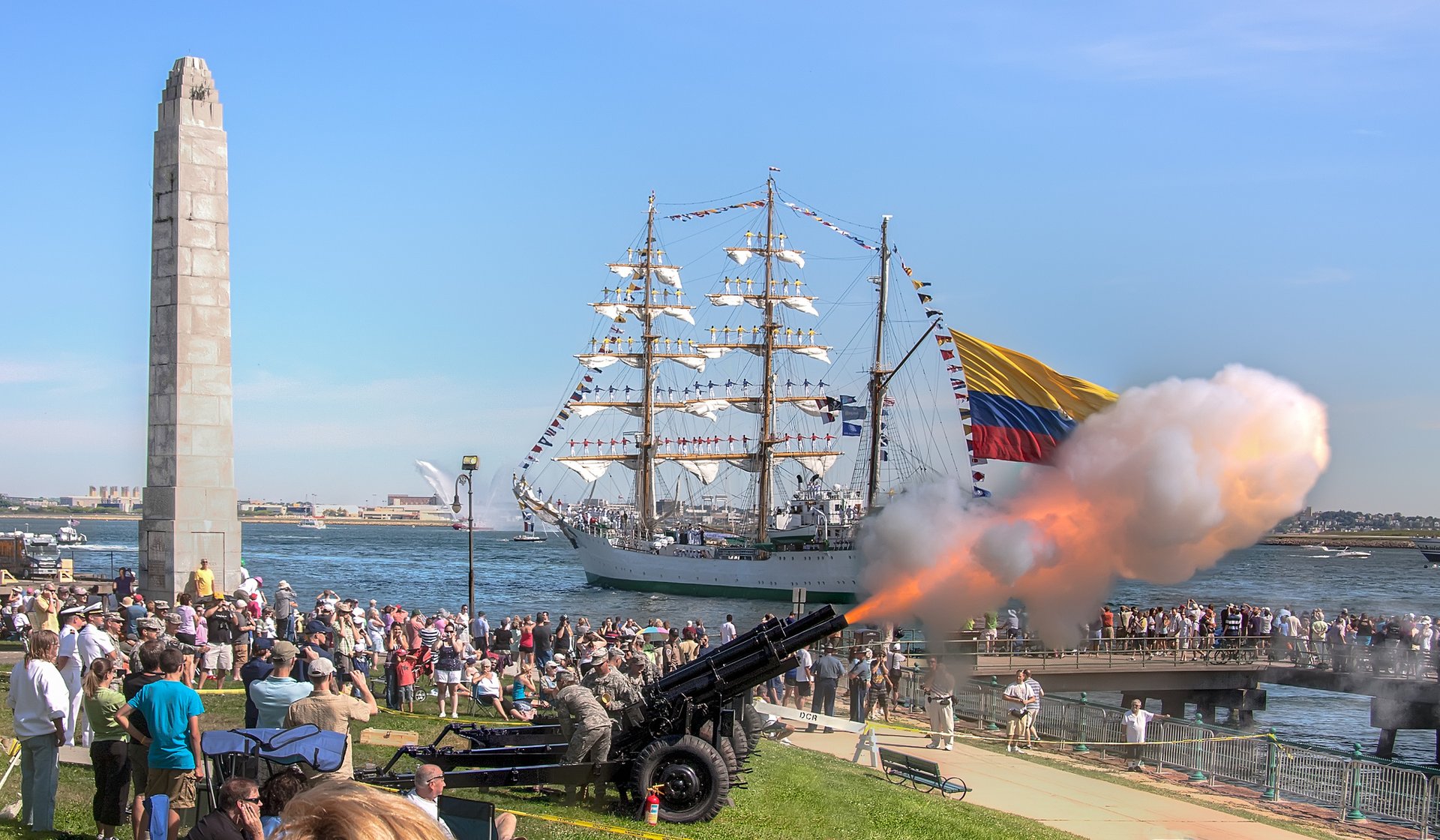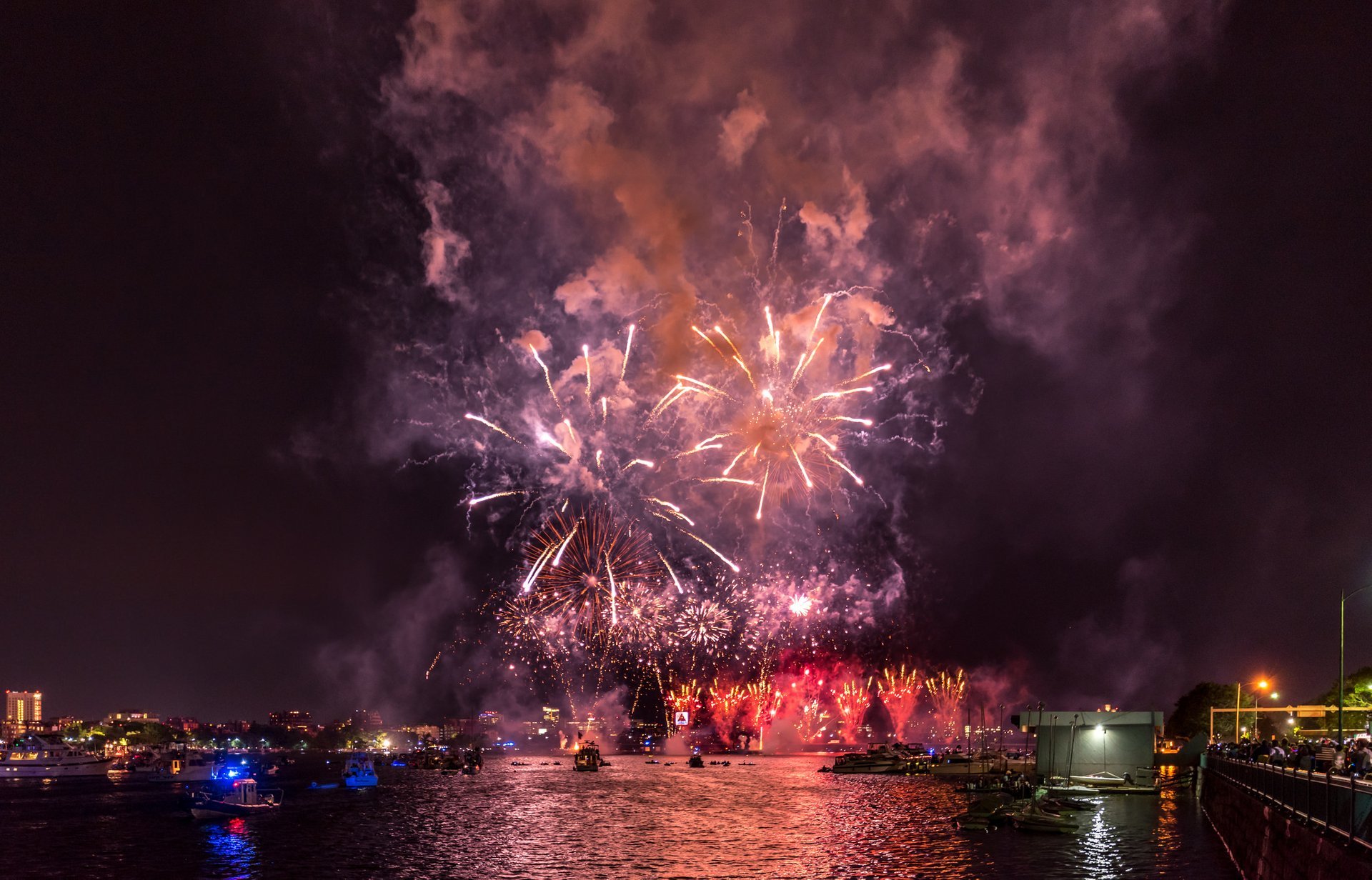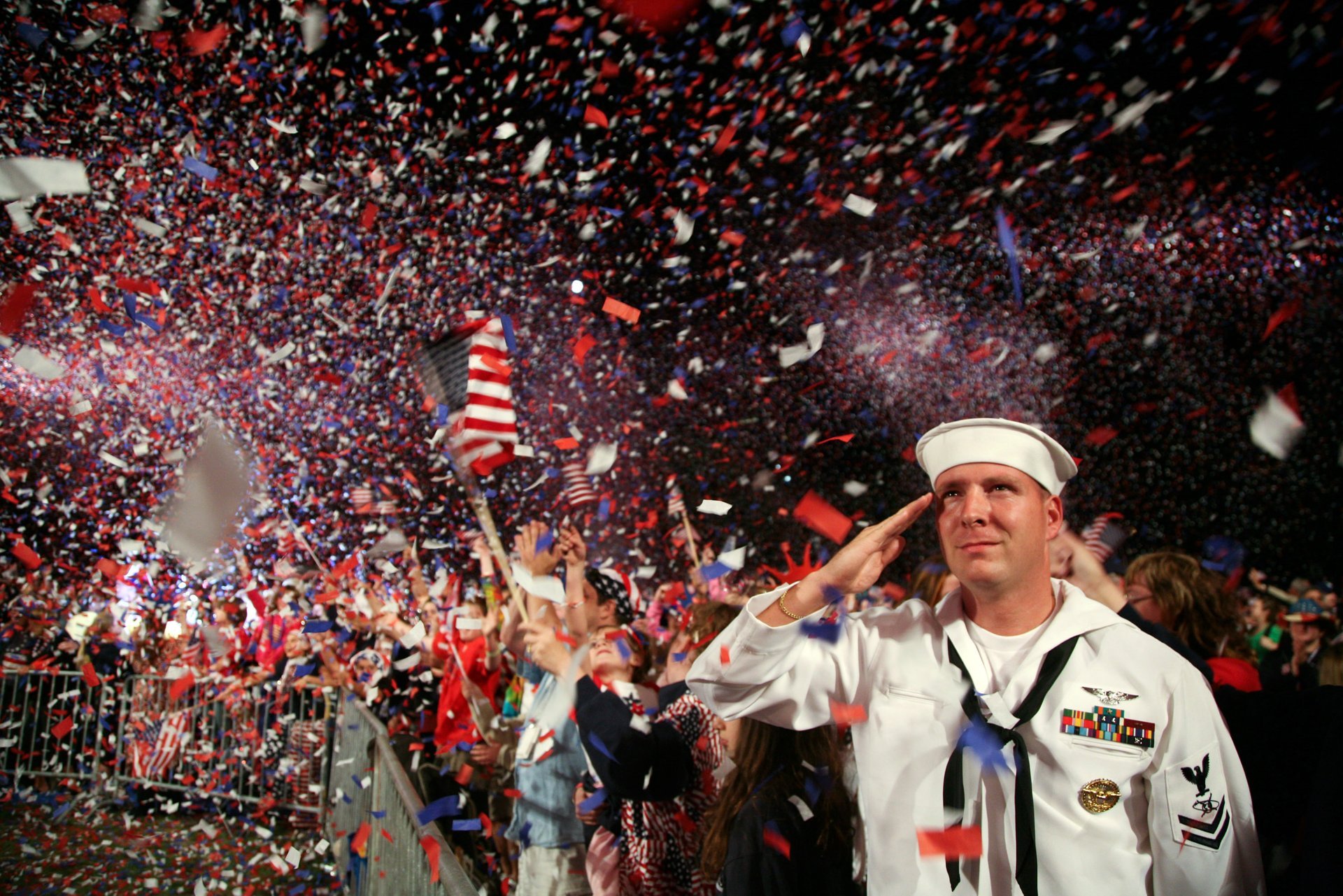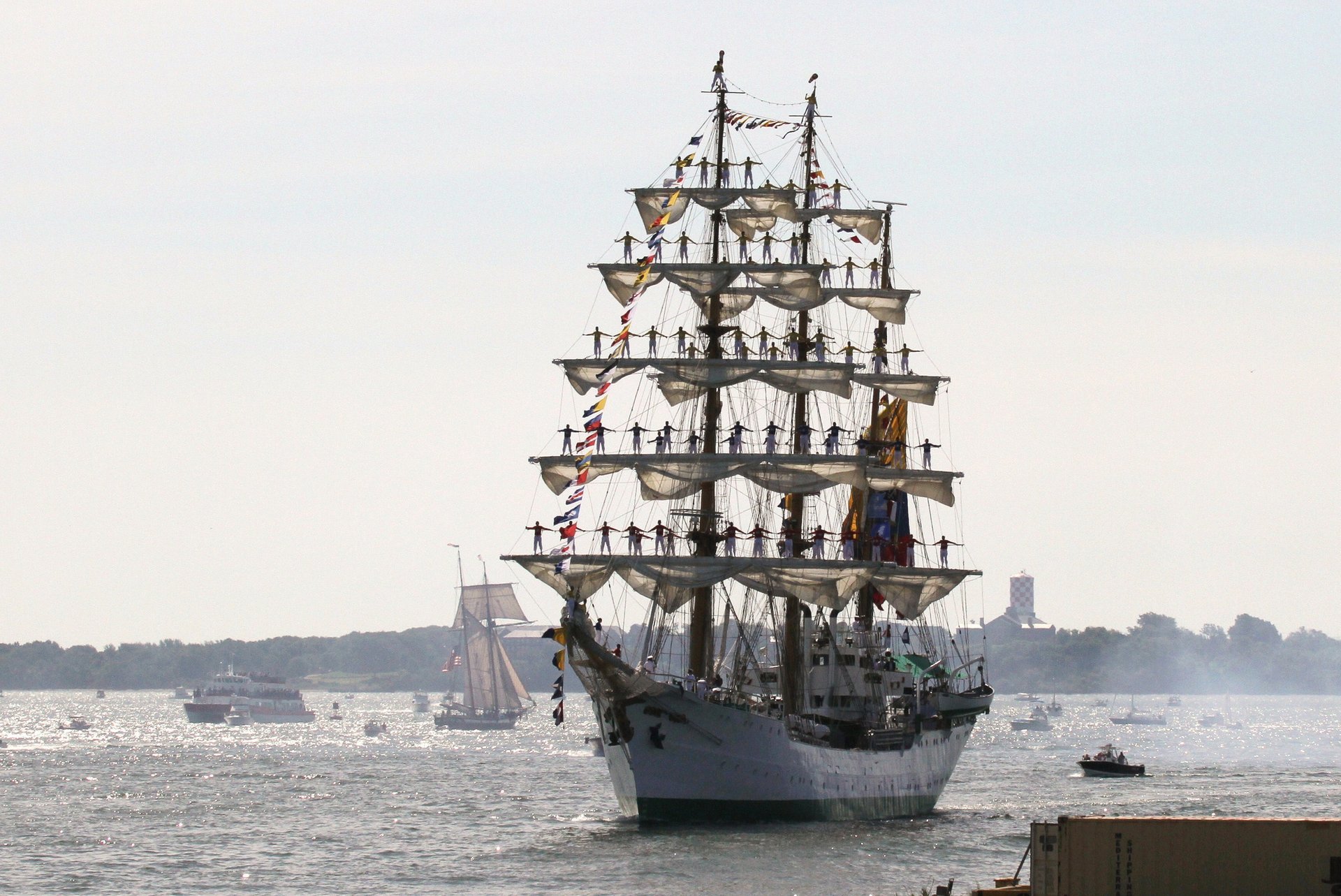 Also known as Boston 4th of July Festival, Boston Harborfest is the greatest patriotic celebration of this city and highlights the city's colonial past and revolutionary way to the freedom they have today. The five-day celebration features walking tours covering significant historic sites, reenactments of the revolutionary events, cruising in naval ships, numerous concerts, and other live entertainment. Most events are free and take place either across the waterfront districts or in the downtown area.​​
Festivities start with the opening ceremony at Boston's Faneuil Hall, A short speaking program is followed by reenactments and the cutting of the giant cake. Parade of Lights and Fireworks are among the spectators' favorite events during the festival. The spectacular night-time parade of lavishly illuminated boats takes place in the Inner Harbor. Another parade occurs on July 4th during the Official Independence Day Commemoration. The procession marches from the City Hall Plaza to the Granary Burial Ground to lay wreaths on the graves of heroes. patriots and then to the Old State House.
Arts at Harborfest is a great opportunity to get an insight into Boston's art scene and mingle with the local artists. The art fair takes place at Downtown Crossing for three days featuring dozens of participants. For foodies, the festival offers the annual Chowderfest event with numerous free tastings from Boston's best restaurants.
Finally, the Historic Freedom Trail takes visitors 250 years back in history. Special programs and activities are offered at 16 official sites along Freedom Trail. For full immersion, tours are led by guides wearing 18th-century costumed.
Find hotels and airbnbs near Boston Harborfest (Map)