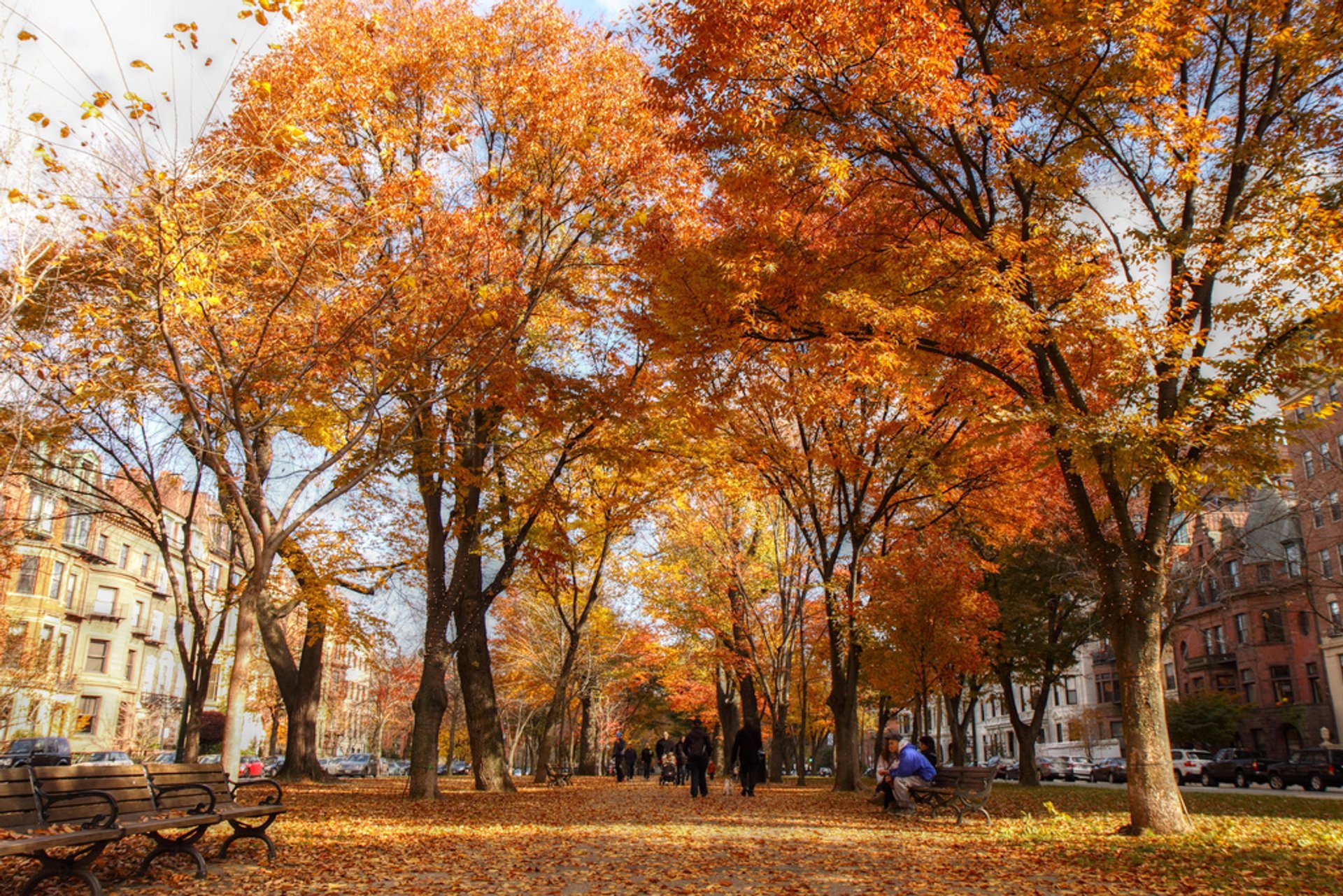 Boston's leafy outskirts are lovely in the fall—stunning with crimson and golden colors in particular. Local tour operators offer guided fall foliage tours to Cape Cod, the Maine coast, and New Hampshire villages, but you might also discover fairy parks and forests on your own provided that you know where to go. Some hotspots include the Public Garden and Esplanade Park along the Charles River, the Rose Kennedy Greenway, the Back Bay, and Emerald Necklace parks that include Arnold Arboretum and Back Bay Fens, a beautiful nature spot along Muddy River. Generally speaking, Back Bay, Beacon Hill, and Bay Village are the most beautiful Boston neighborhoods during fall.
Finally, it's worth to visit Mount Auburn Cemetery boasting some 5,000 trees comprised of 630 species. Being one of the best spots in Massachusetts for fall foliage, Mount Auburn Cemetery is located to the north of Boston, in Cambridge. Secondly, the nearby Memorial Drive is another good place for a Sunday walk since it's closed to traffic on Sundays between Western Avenue and Mount Auburn Street until mid-November.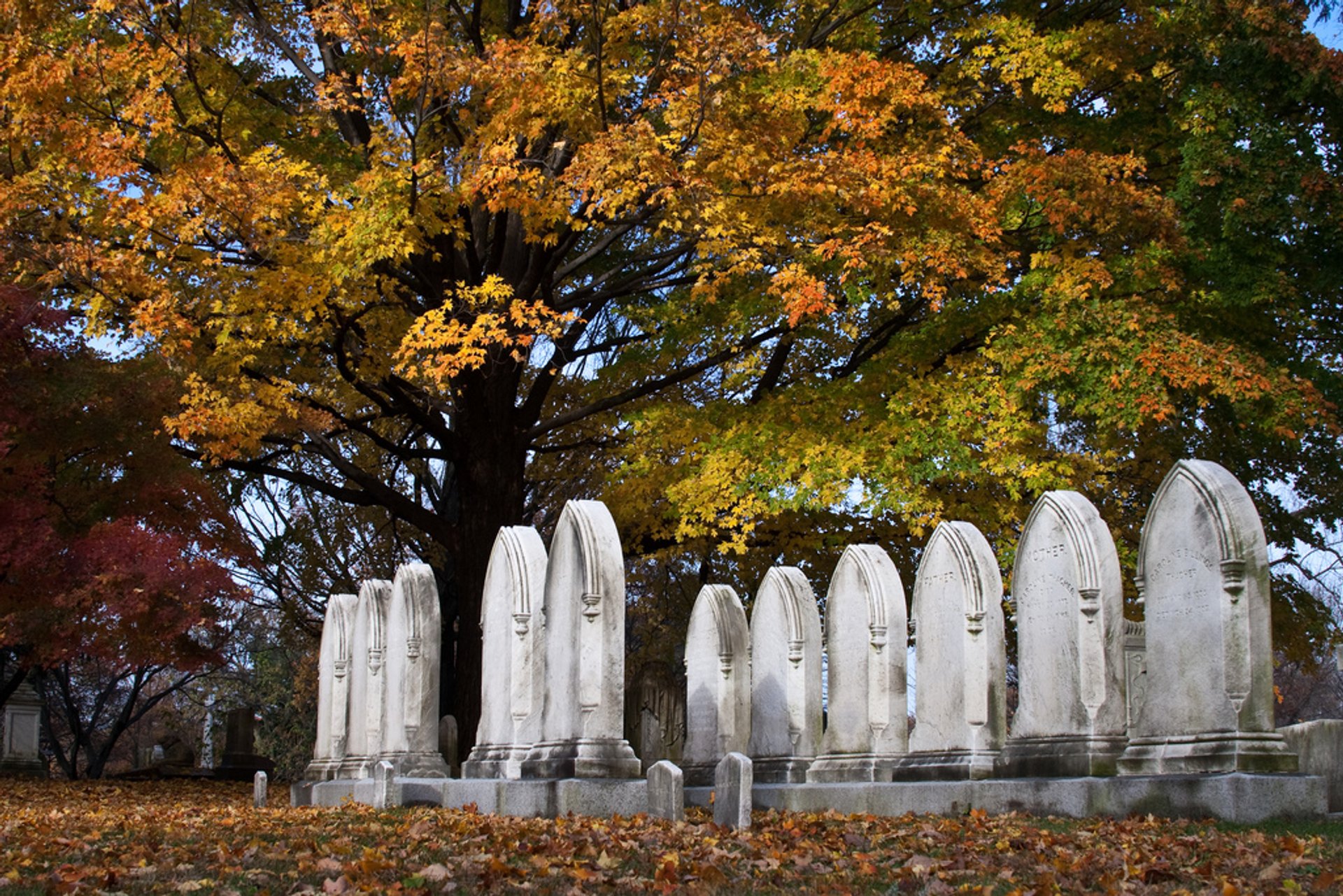 The fall foliage display starts in early September and continues into early November—but October is the best time for a walk.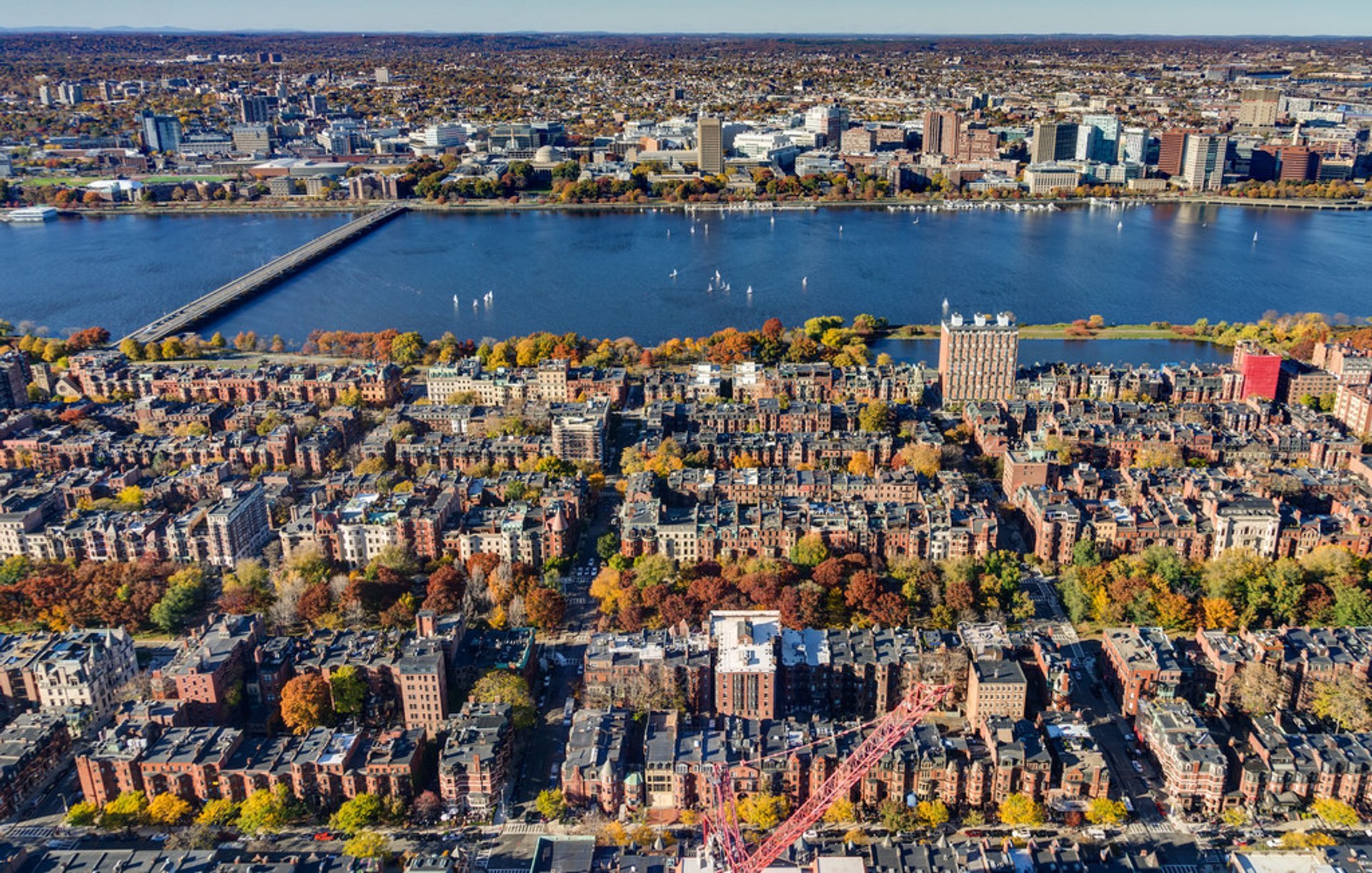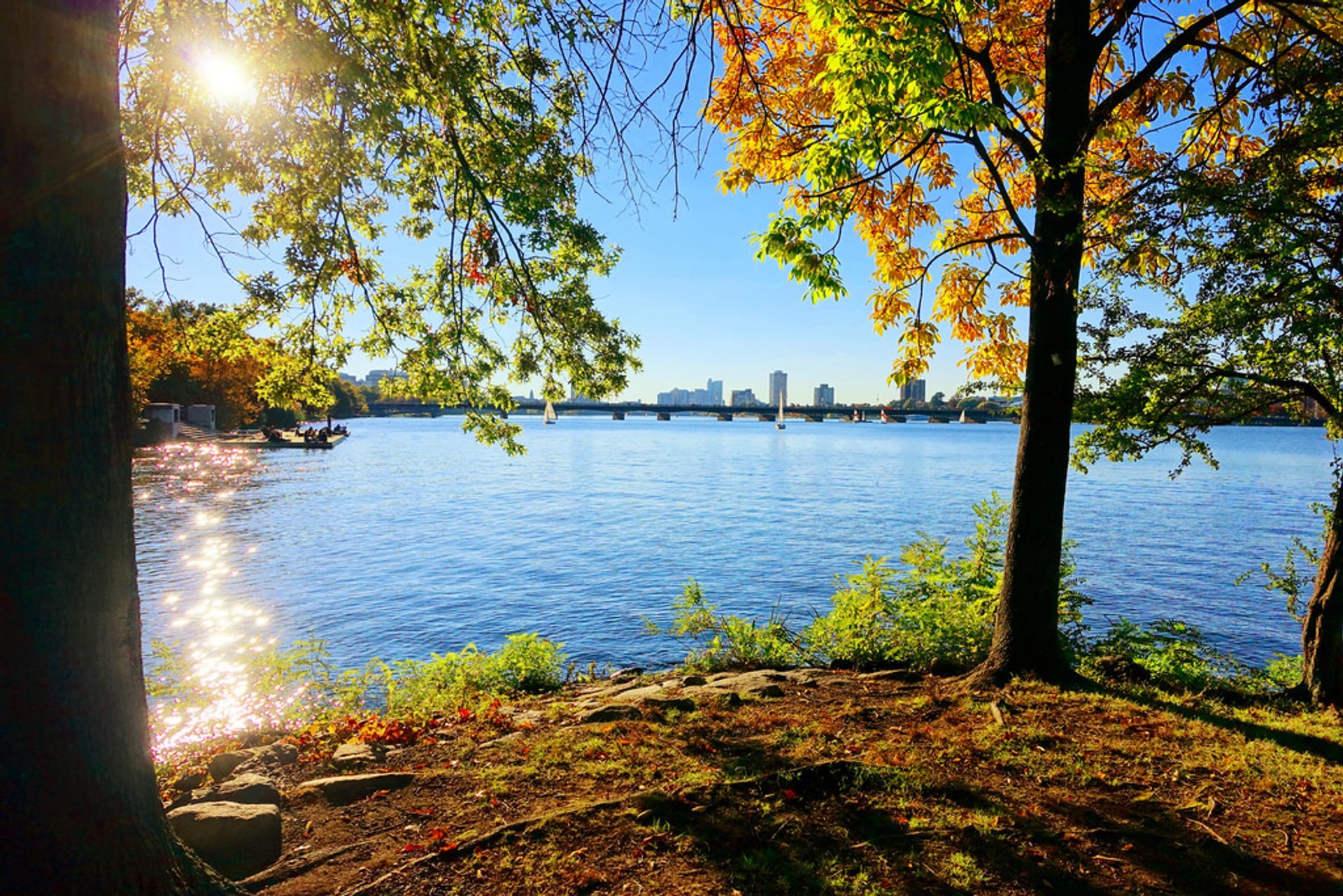 Find hotels and airbnbs near Fall Foliage (Map)
Fall Foliage Featured in