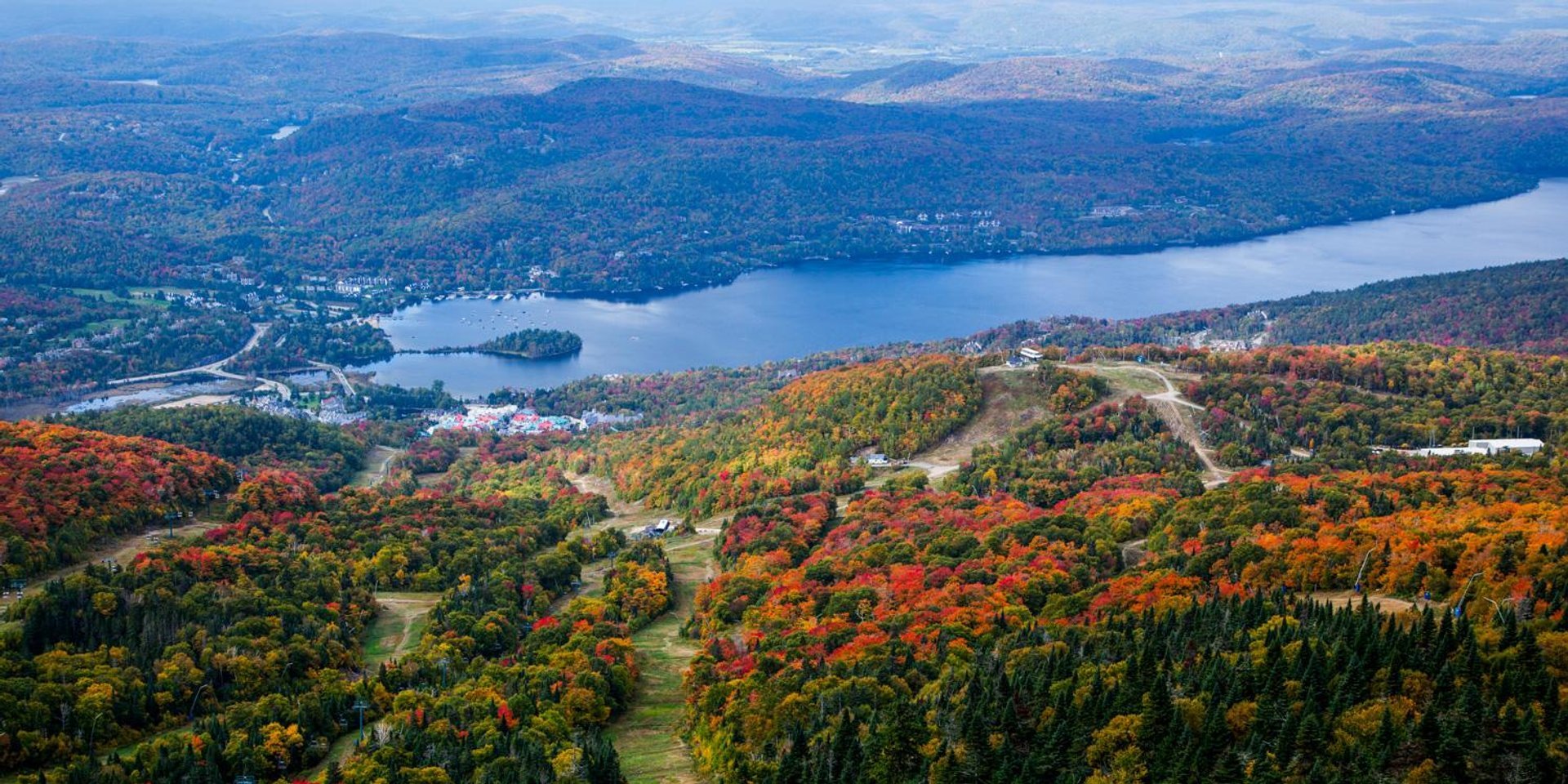 To observe this natural metamorphosis, you should leave the city and head in the Mont Tremblant direction to the Charlevoix and Beauce regions, the Laurentians, or the Eastern Townships (Drummondville, Victoriaville, and Thetford Mines). These destinations are charming when autumn comes with its warm sunny days and gorgeous shades of gold and red.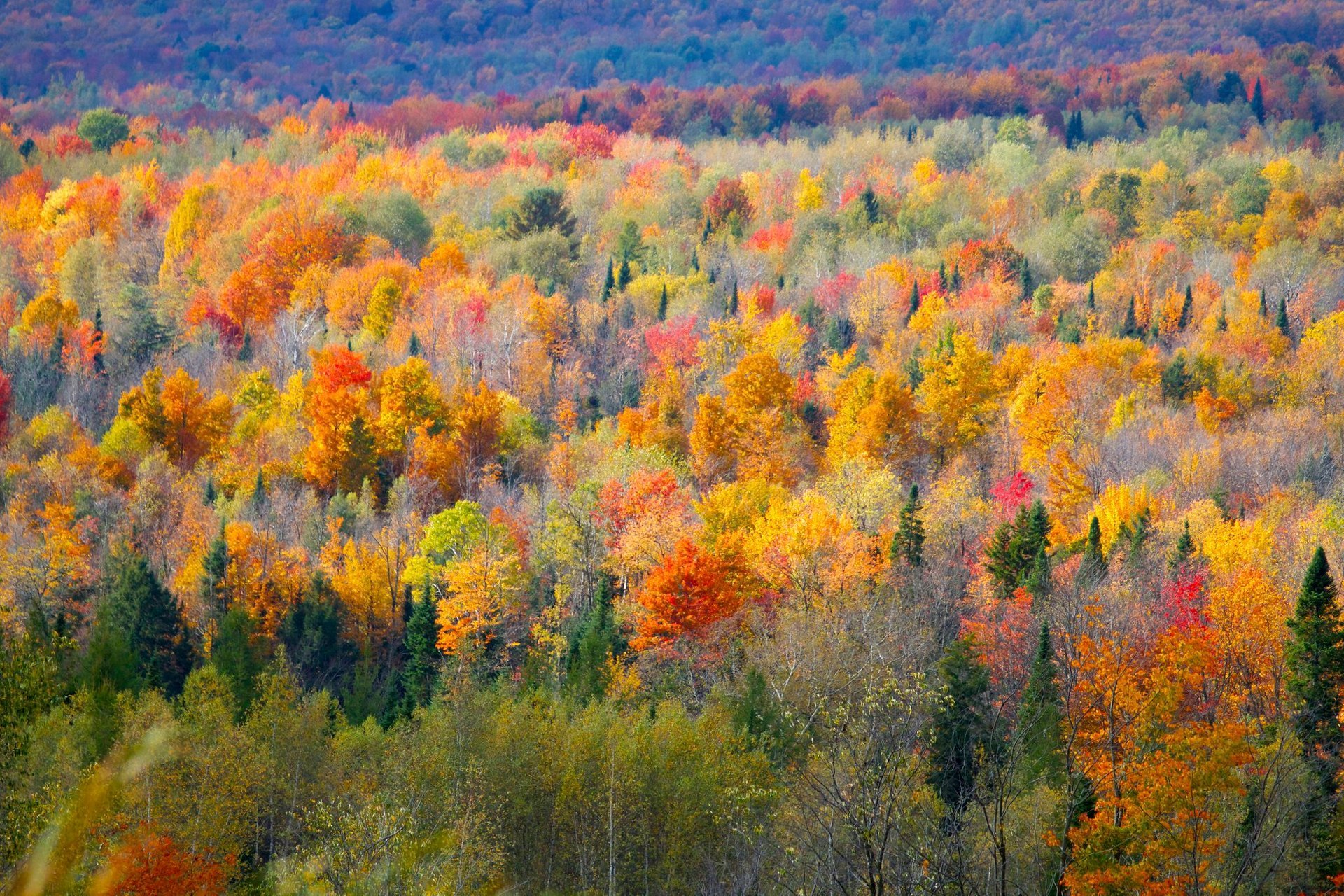 Mont du Lac des Cygnes is another beautiful, well-maintained trail to feel the fall spirit. It is situated in the Grand Jardin park and starts at the visitor center. When the sky becomes clear, the views of foothills and valleys get breathtaking. However, in foggy weather, the trail can be excellent.
Mt Chauve track is about 10km long, which makes it perfect for a day trip. It represents a 4-hour hike up and down through the forest. Several viewpoints on the way over show each side of the mountain. A picnic benches invite you for an unforgettable lunch in the thick of fall.
If you're up for a real challenge, experience the Mestachibo trail. It's beautiful, but it is not for beginners and those who are scared of heights. However, views from the viewpoints are absolutely stunning, especially during the Indian summer
A large number of maple trees make magic around Quebec. That's why mid-September is perfect timing for a weekend getaway when trees burst with orange, yellow, and green. While traveling, don't miss a chance to visit small villages and try local cheese and wine. Or take a ski lift to see the beauty from up high.
Find hotels and airbnbs near Indian Summer (Map)
Indian Summer Featured in