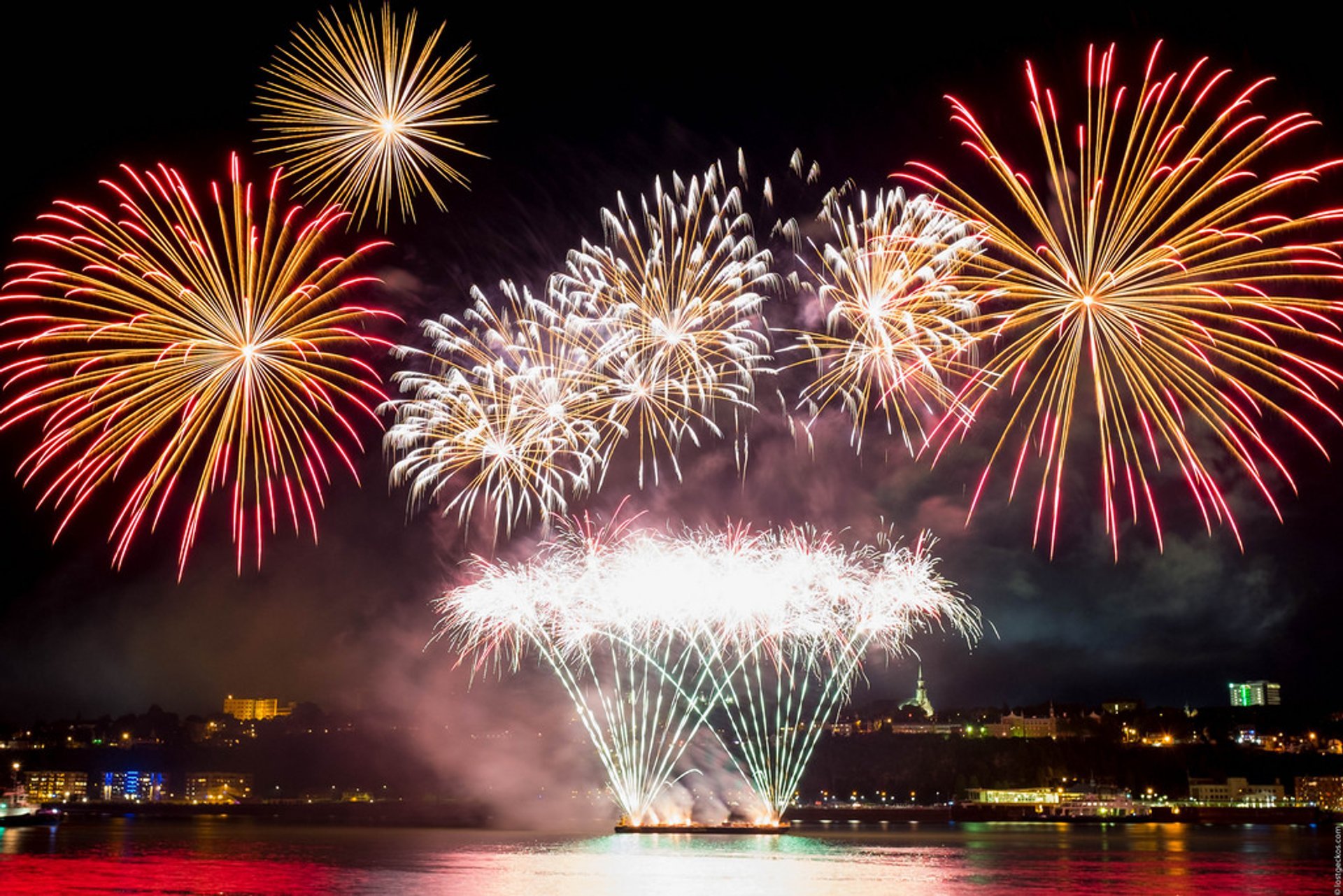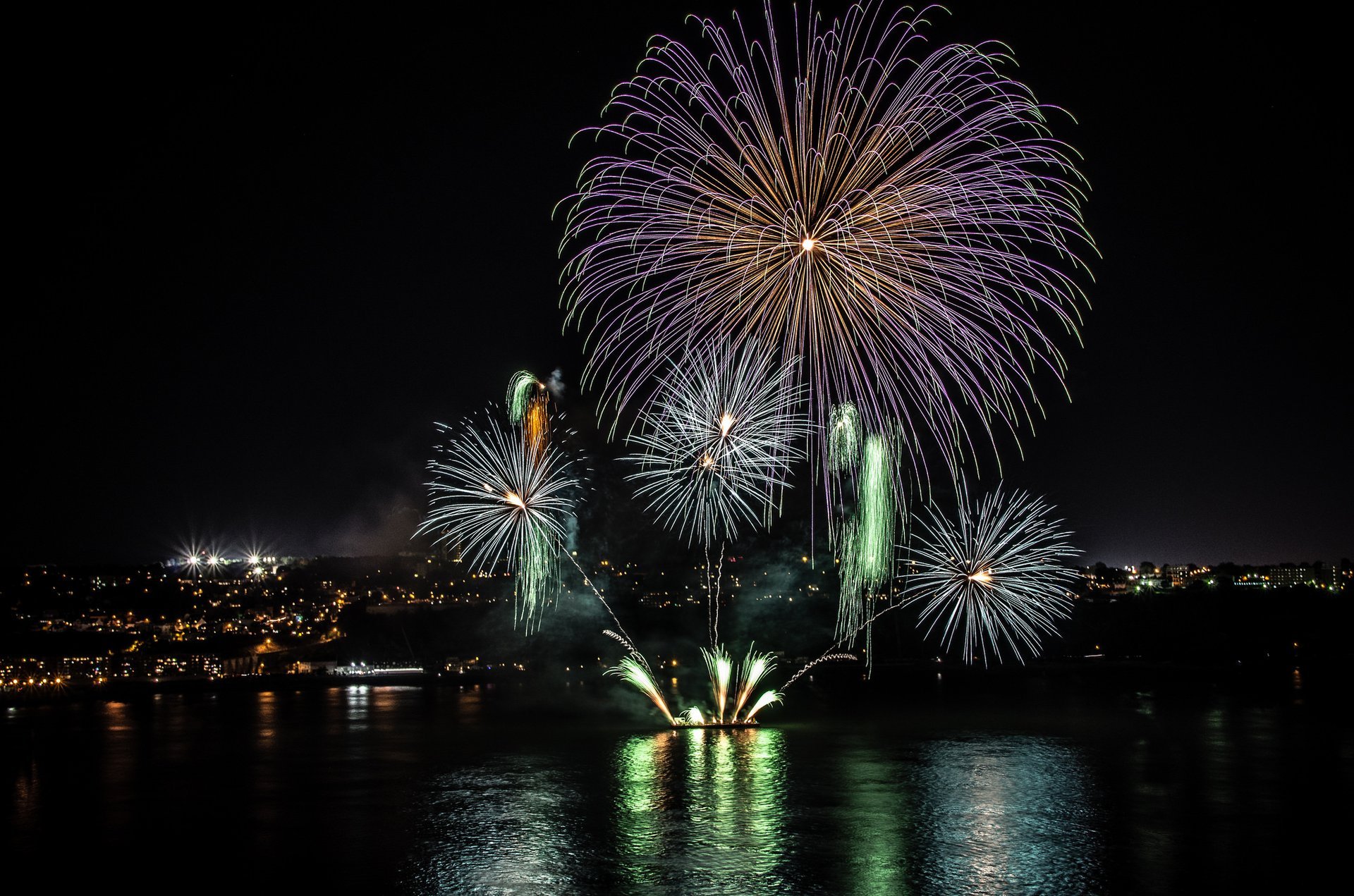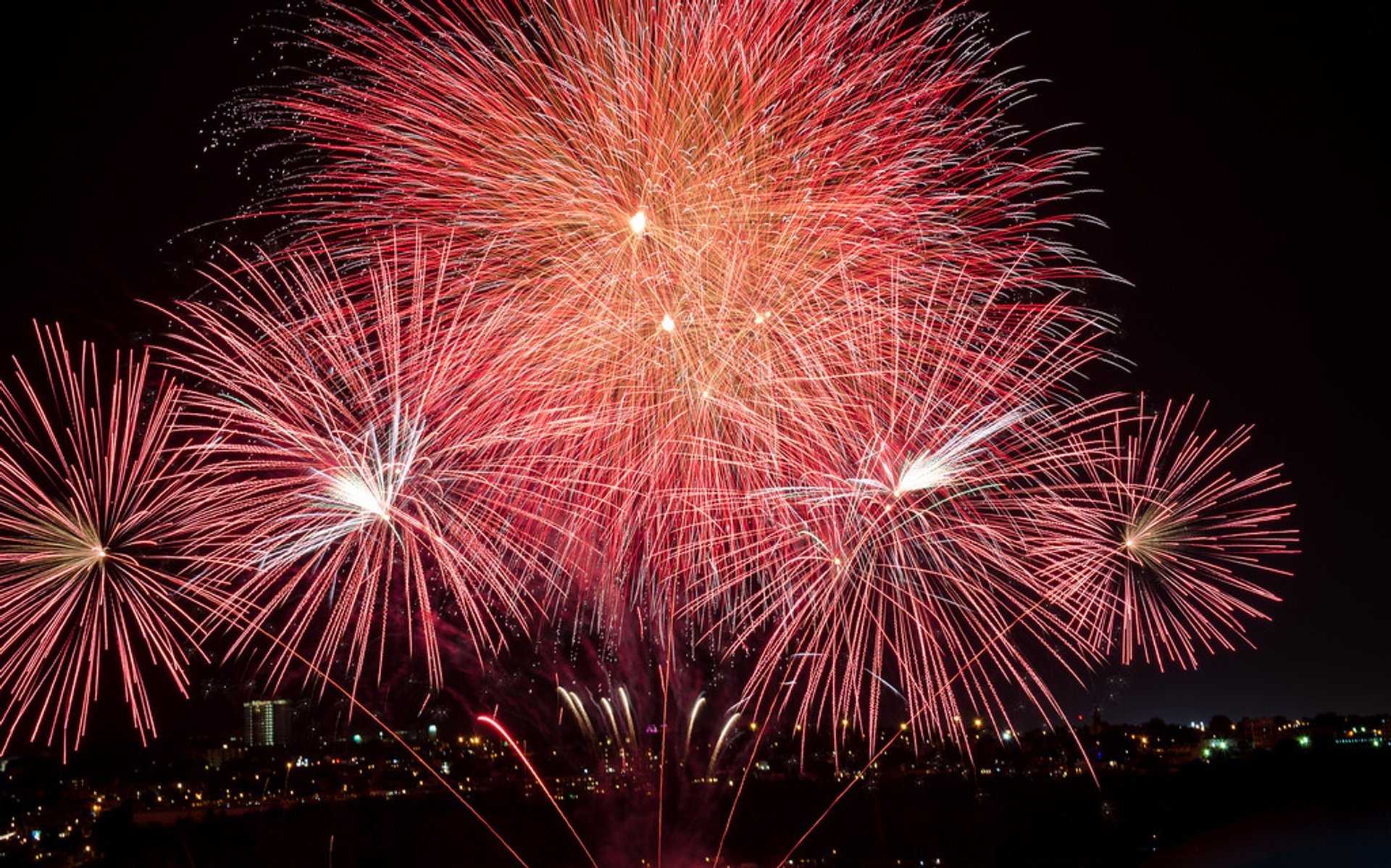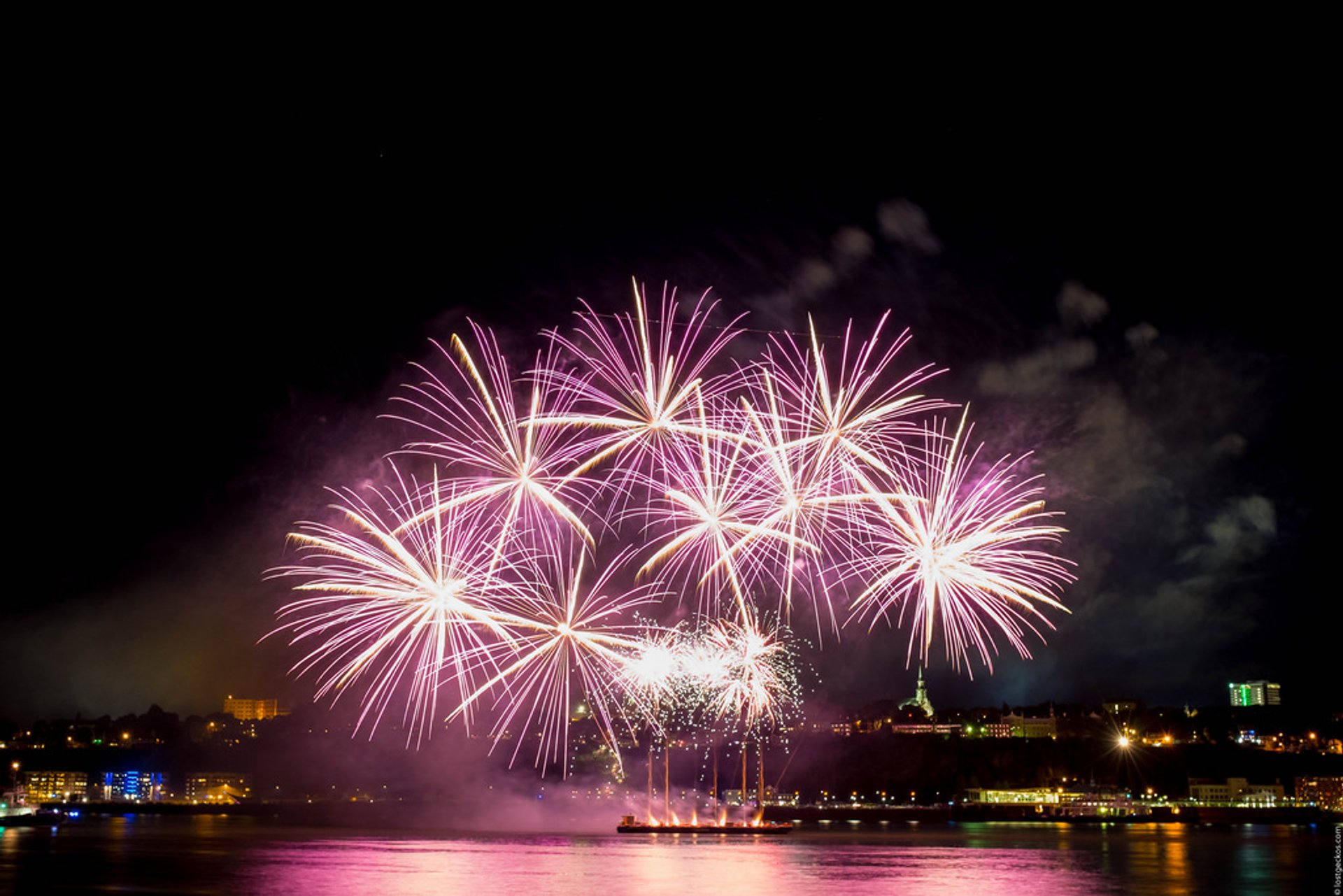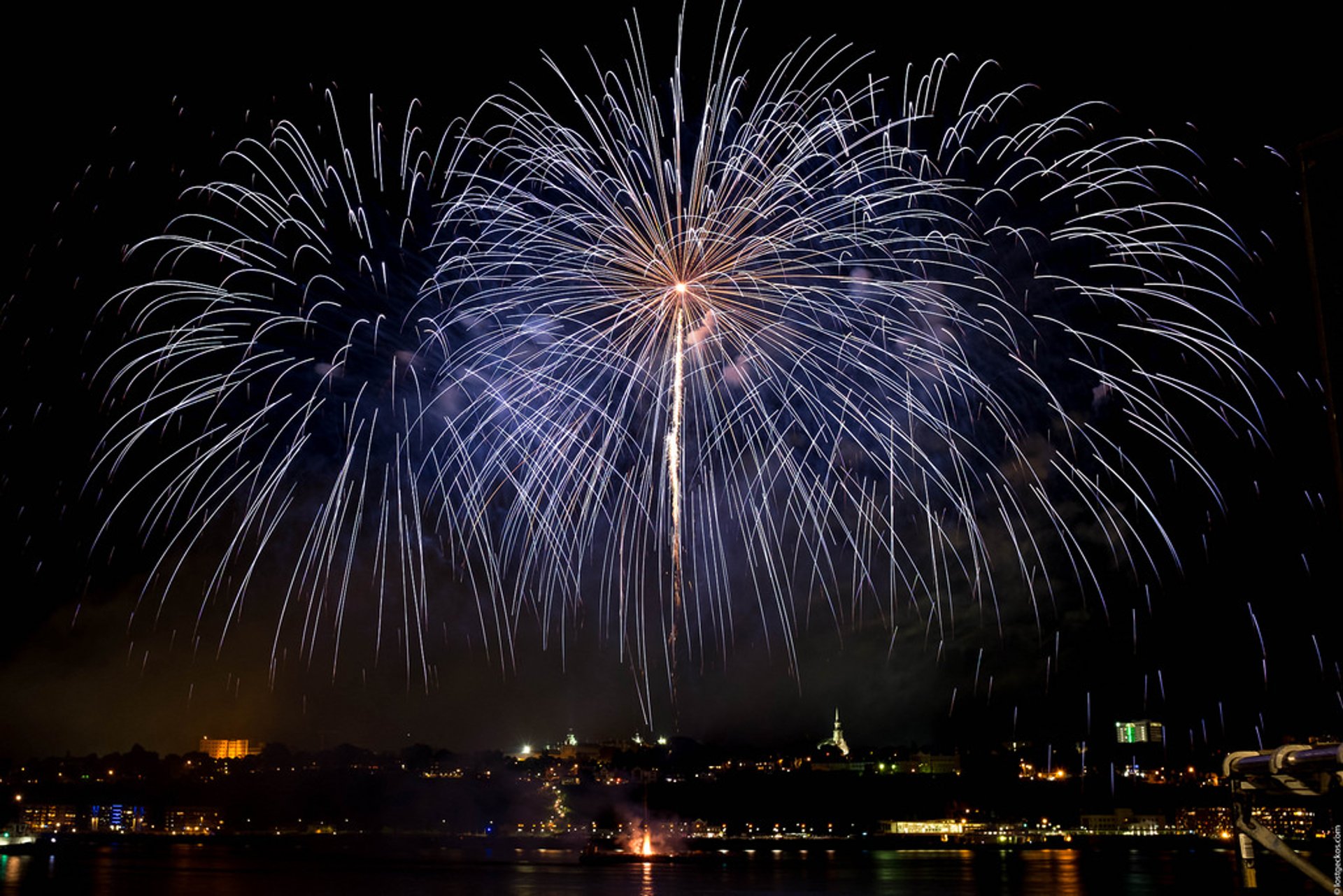 Le Grand Feux Loto-Québec is the largest fireworks festival in the world. It has been held every August since 1985 and attracts about 3 million spectators each year with more than 6,000 fireworks launched during each show. During the festival several pyrotechnical companies from different countries present a half hour show, combining music and a visual impact. Participants compete for the Gold, Silver and Bronze trophies.
This festival's focus is on a variety of different dance and music styles: country, latino and social dances, hip-hop, and disco. The idea is to combine the dance shows on rivers quays with pyro-musical performance in the air.
The firing platform of Le Grand Feux Loto-Québec is located in the middle of the St. Lawrence River so there are plenty of viewpoints along both shores, and even on the water if you take a boat. The best spots include the grandstands at La Ronde, in the festive setting of the amusement park. Jacques‑Carter Bridge will be closed to traffic and presents an excellent chance to watch the show and see the great views of Montréal and surrounding areas. The Jean‑Drapeau subway station is the fastest way to get to the Jacques‑Carter Bridge area. Wherever you decide to stay, you can't miss giant fireworks right behind the legendary Château Frontenac hotel.
Find hotels and airbnbs near Les Grands Feux Loto-Québec (Fireworks Festival) (Map)