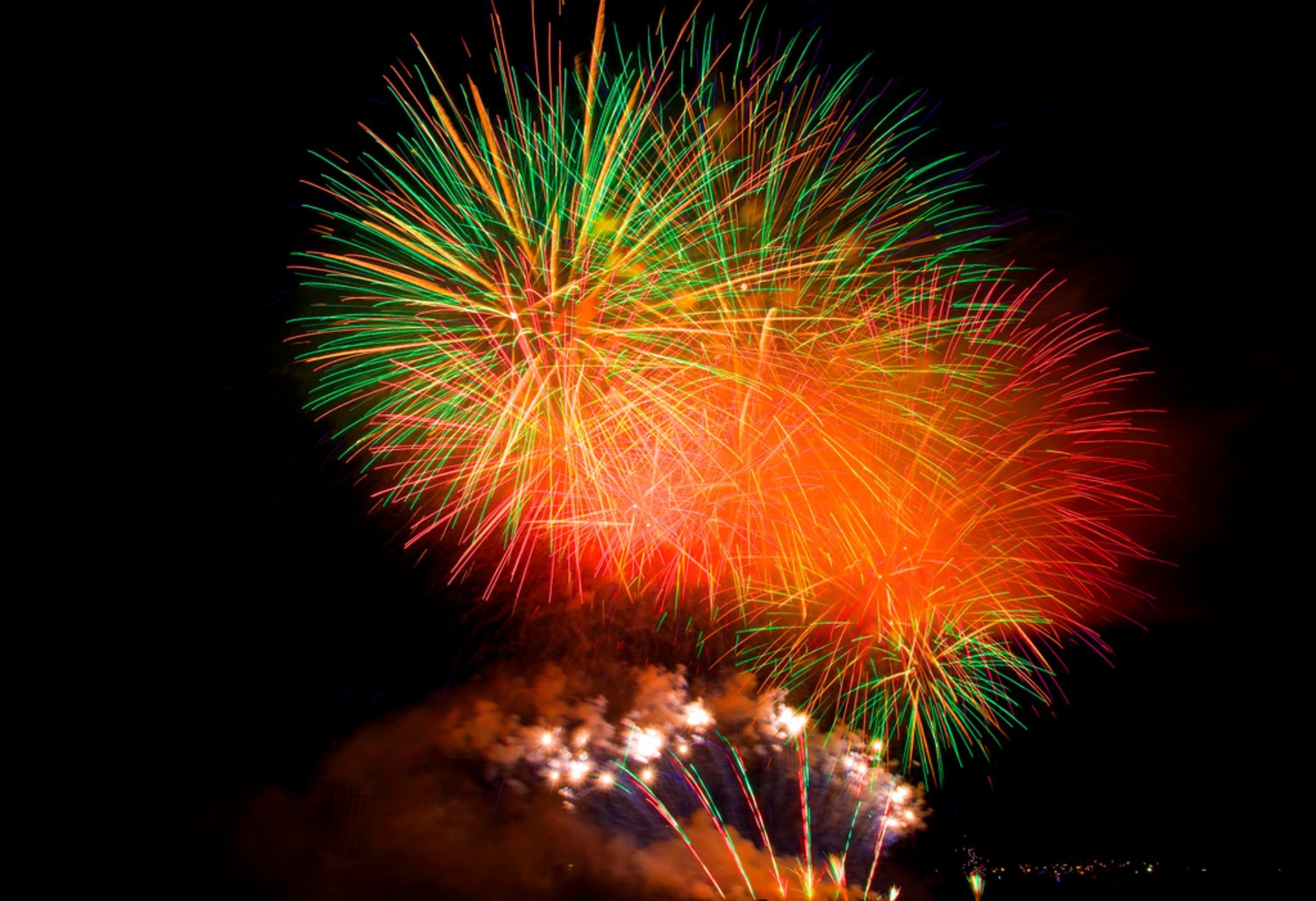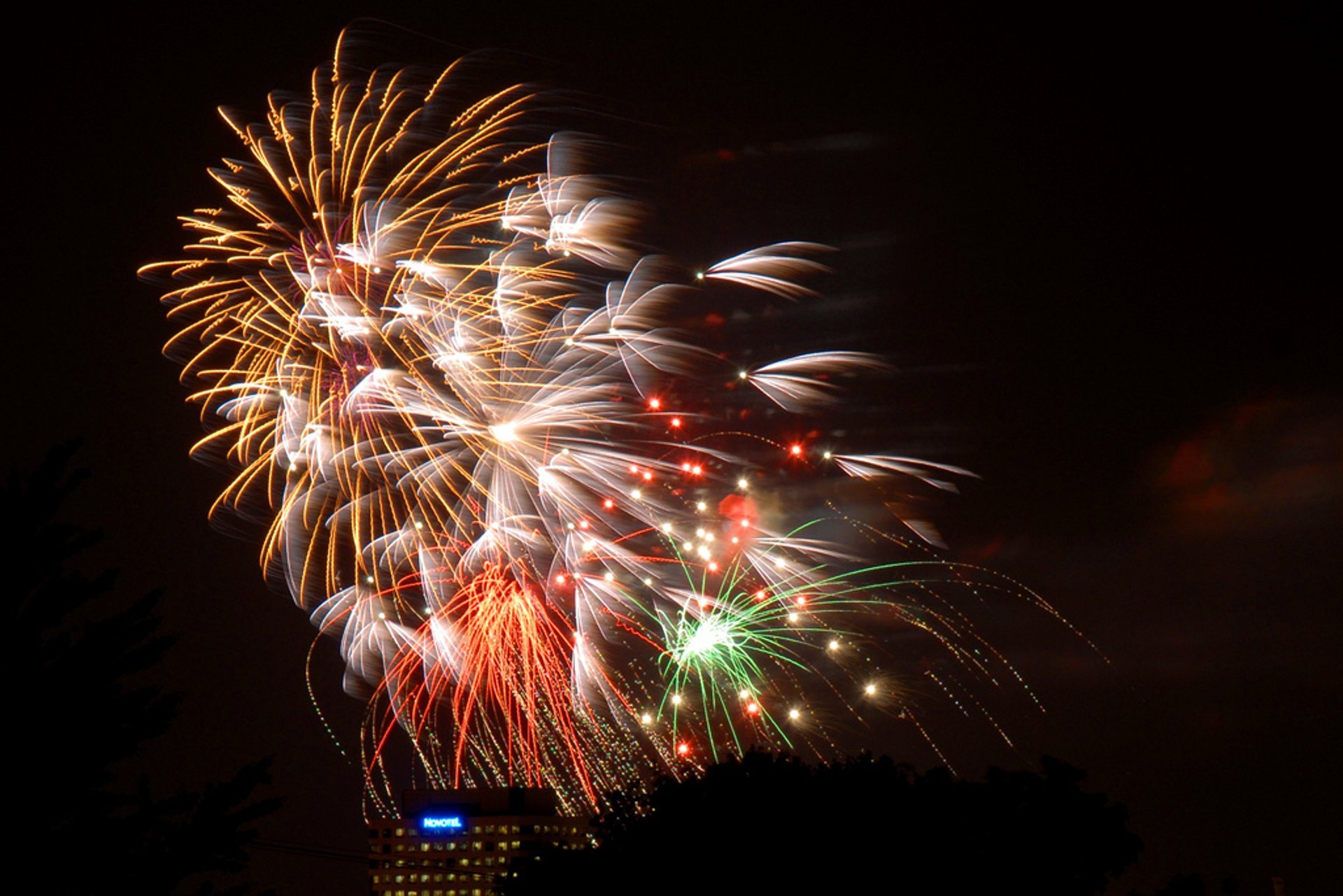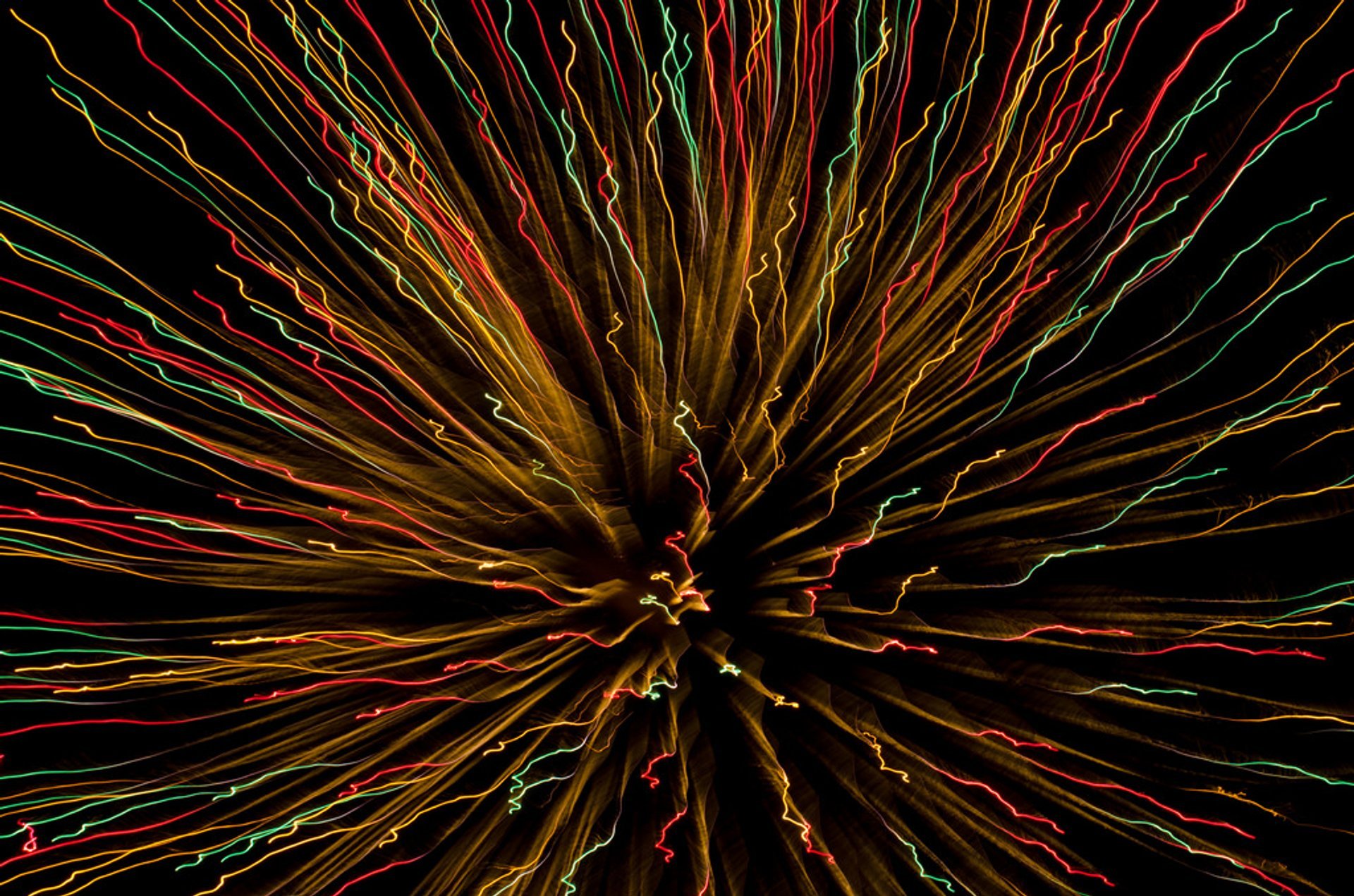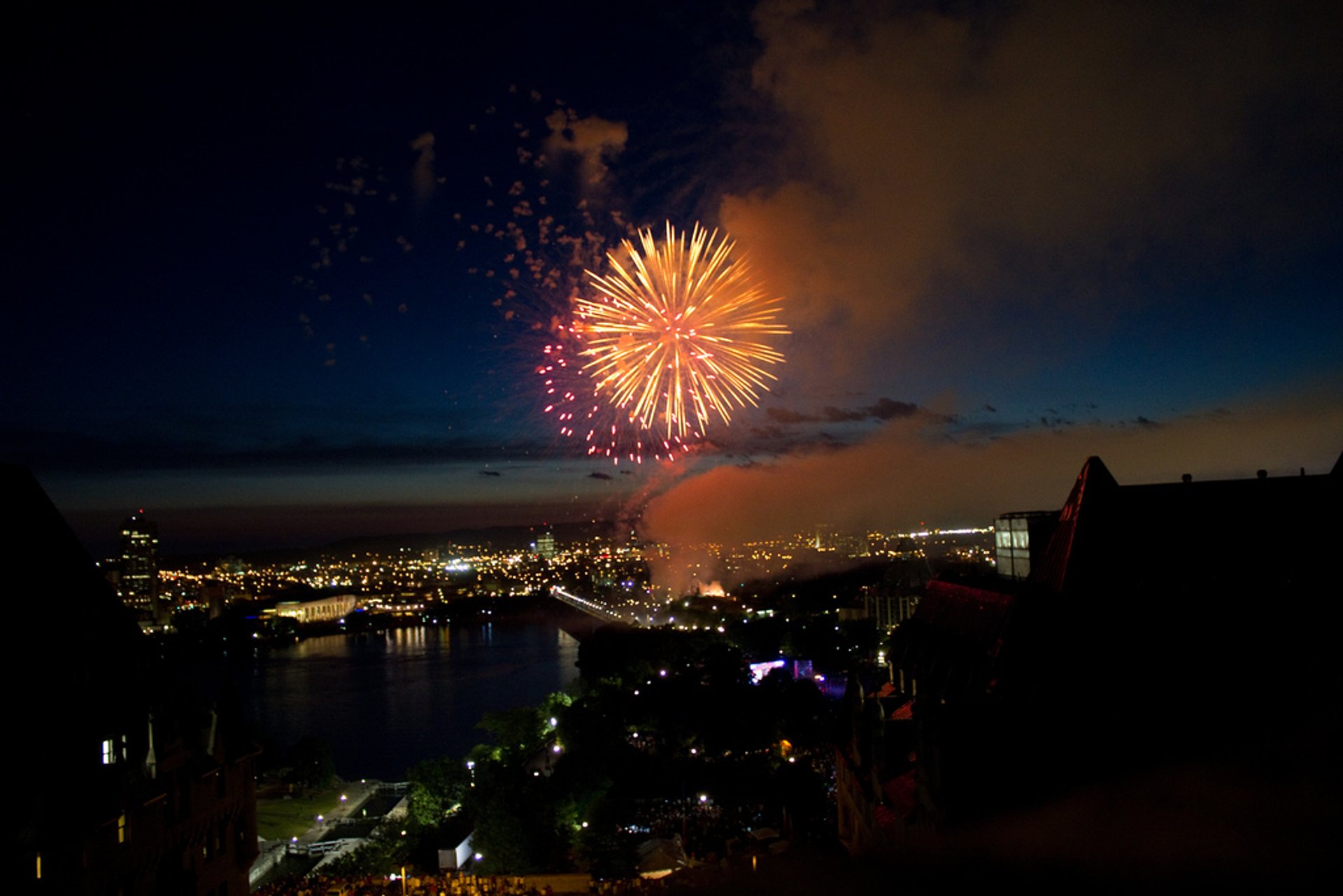 If you visit Ottawa on July 1, you will see a fantastic 15-minute pyro-musical show that you will never forget. The fireworks ignite the Ottawa sky at 10 p.m. Thousands of spectators watch a dazzling, synchronized fireworks show with a soundtrack comprised of Canadian music.
Canada Day fireworks can be observed from numerous locations in Ottawa, Ontario,Quebec and Gatineau, which is a town across the Ottawa river. The best viewing spots are located around Confederation Boulevard (central loop), and Major's Hill Park, which is located west of Mackenzie Avenue (between Murray and Rideau Streets) or Victoria Island (enter from the Chaudière Bridge). In Gatineau, you can experience a scintillating sight from the lawn of the Canadian Museum of History and Jacques-Cartier Park.
Before the Ottawa Fireworks light up the sky, you can entertain yourself with many shows and activities in the downtown area, which include live music concerts, performances, and fairs in all corners of downtown Ottawa.
Find hotels and airbnbs near Canada Day Fireworks (Map)