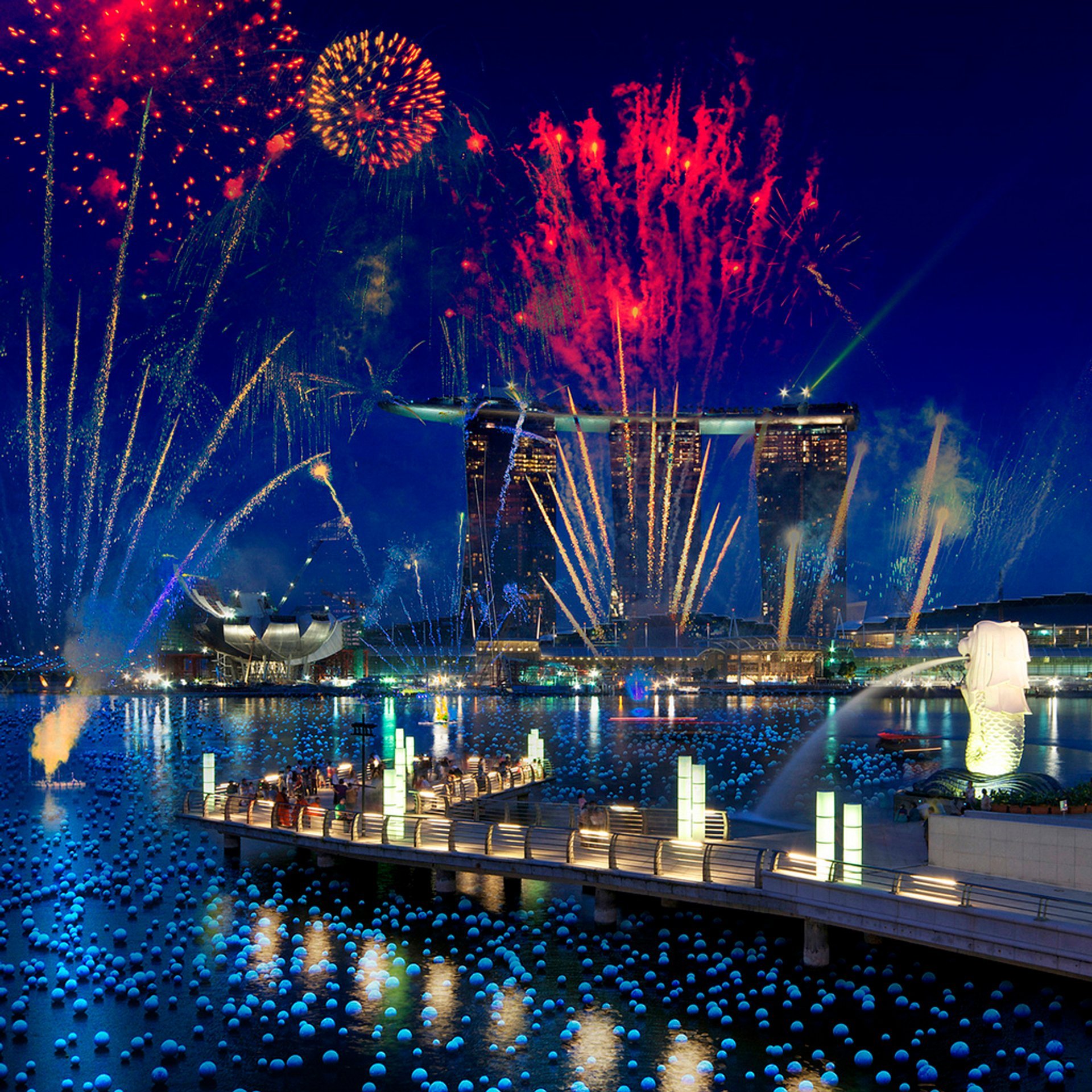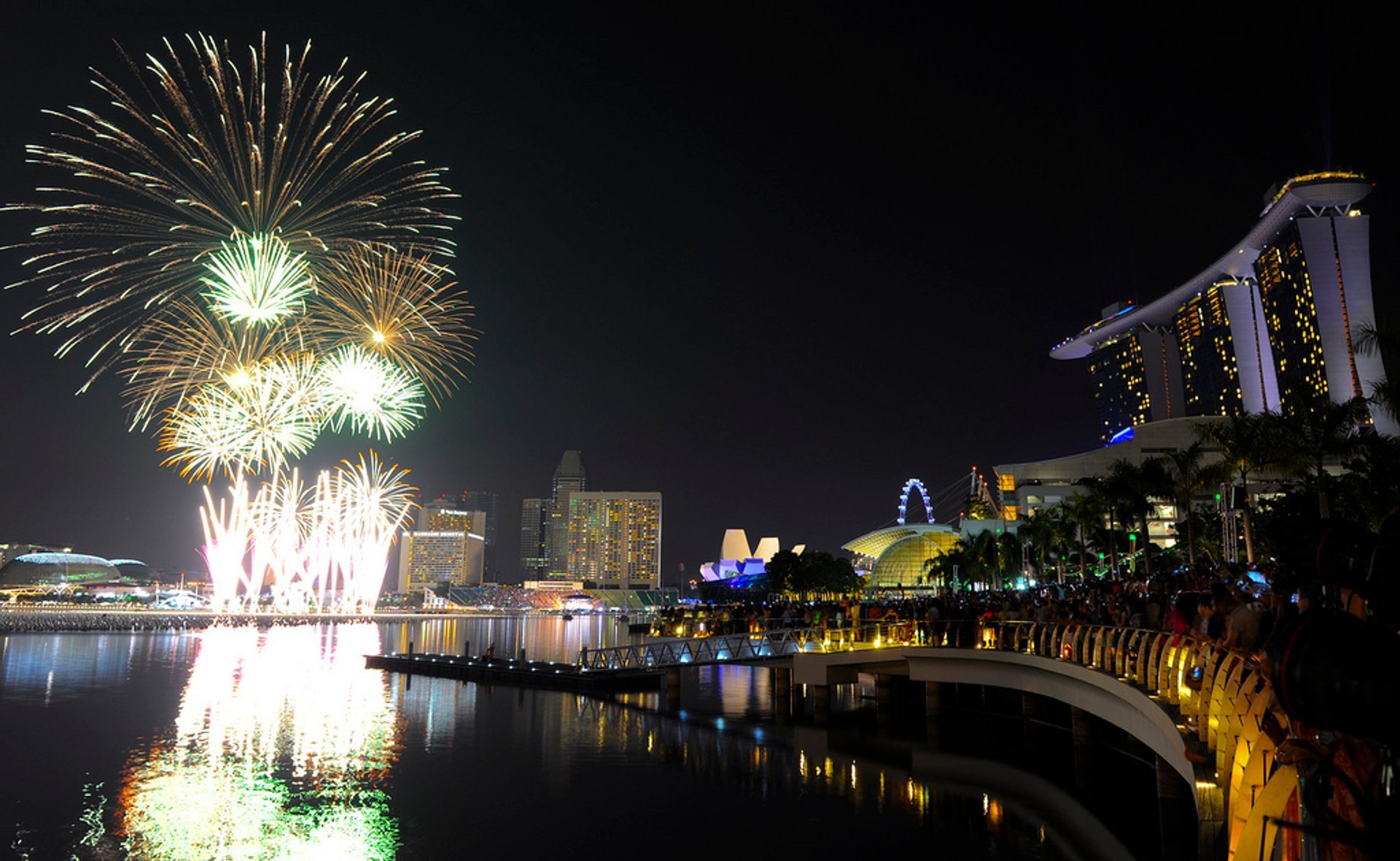 Marina Bay holds the largest New Year celebration in Singapore. The crowd of spectators gets overwhelmed with excitement and anticipation with the start of the ​countdown for the last 10 seconds before the New Year. In the next 10 minutes, the sky over Marina Bay is lit up with splendid fireworks that nearly turn midnight into midday. Meanwhile, mesmerized spectators film the stunning spectacle with their phones, tablets, and cameras.
The Marina Bay Countdown has been taking place annually since 2005, attracting over 300,000 visitors ready to participate in a huge outdoor party. People gather around the bay, at the floating stadium, on the Esplanade promenade, the Esplanade Bridge, Merlion Park, Benjamin Sheares Bridge, and the Padang at City Hall.
Marina Bay restaurants offer glamorous countdown parties for those who want to ring in the New Year in style. One of the best places to view the fireworks against the Singapore skyline is SkyPark Observation Deck, located on the 57th floor. Live music, champagne, and party favors will contribute to the extravagant New Year's Eve.
Find hotels and airbnbs near Marina Bay Singapore Countdown (New Year's Eve) (Map)