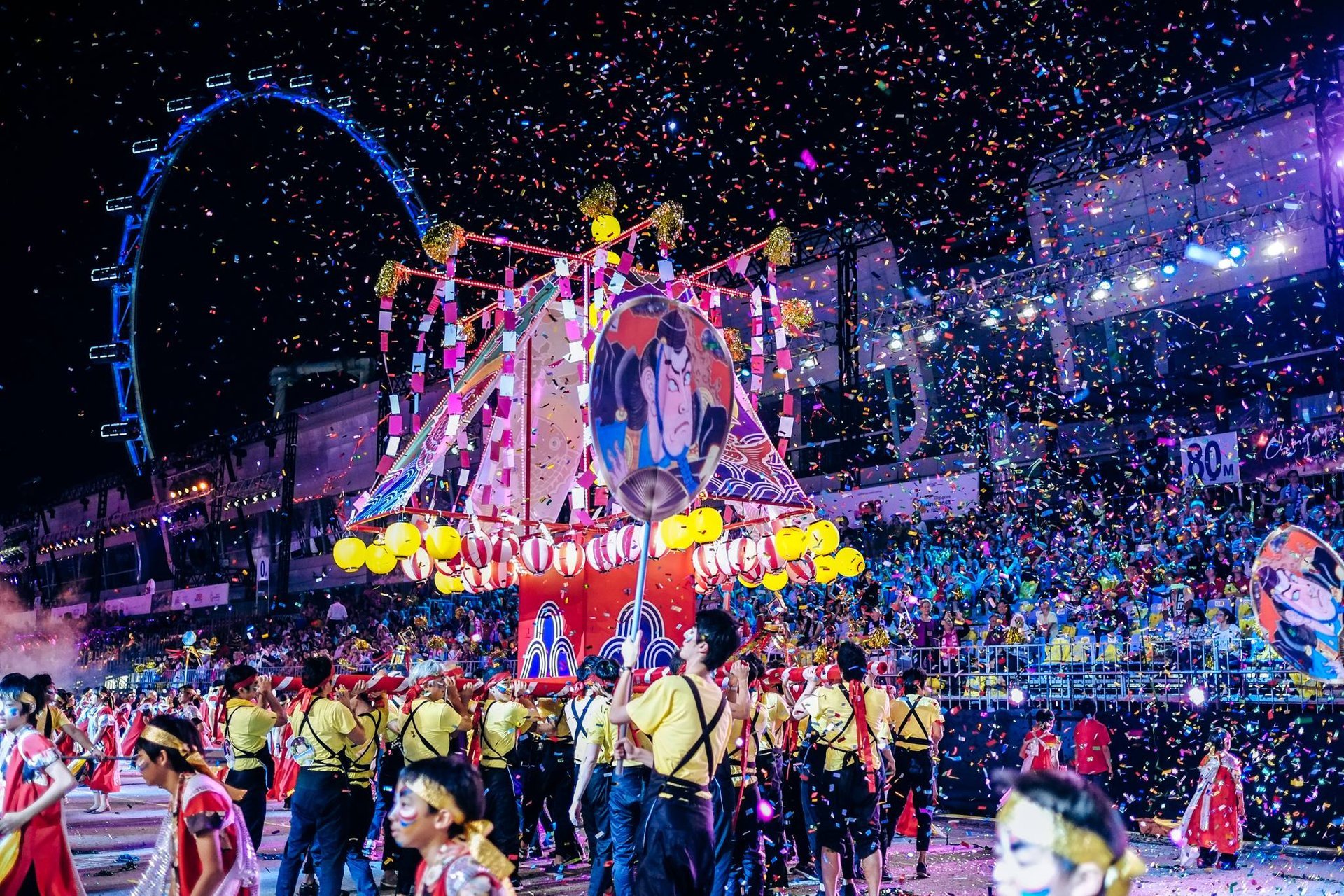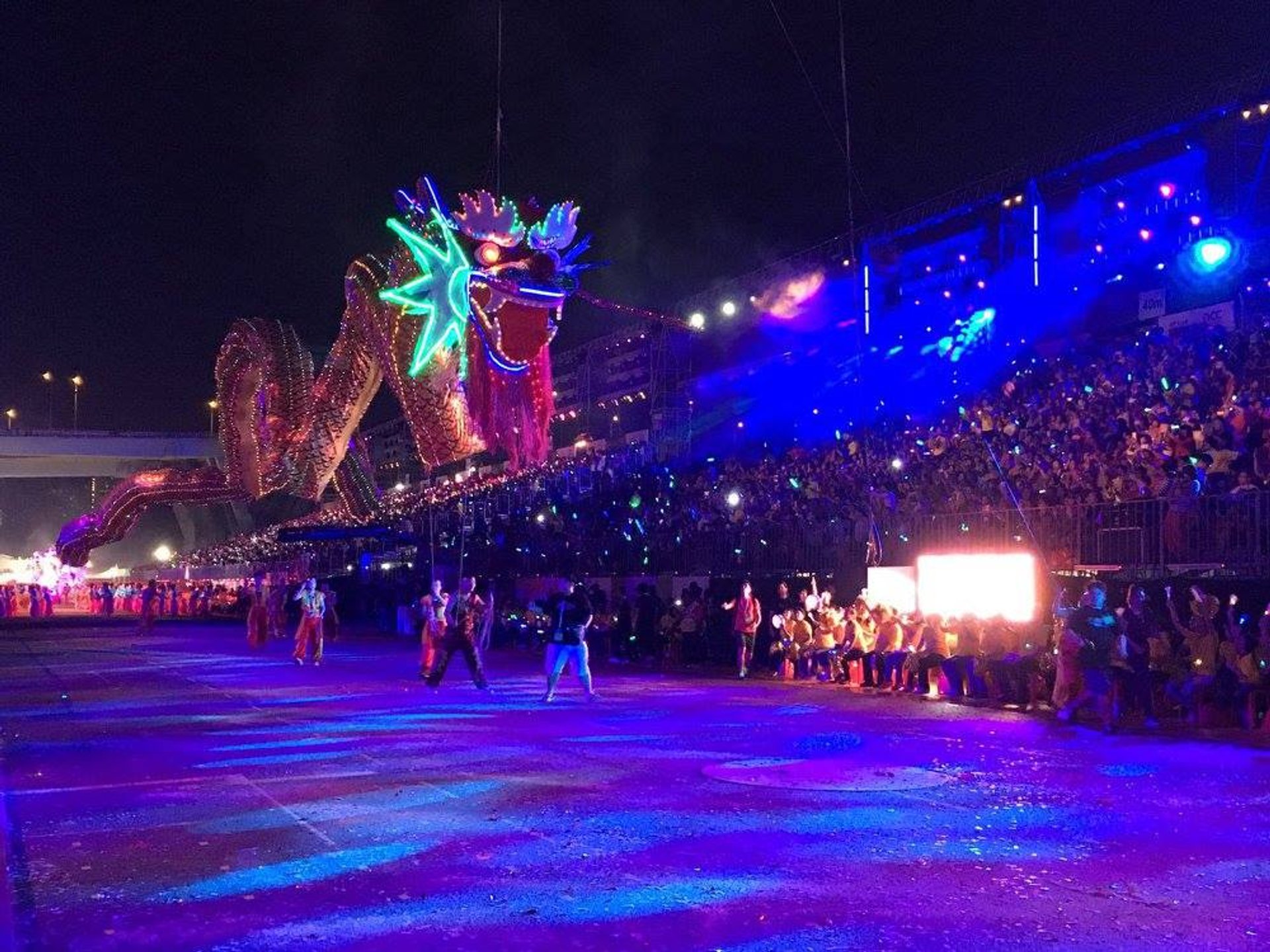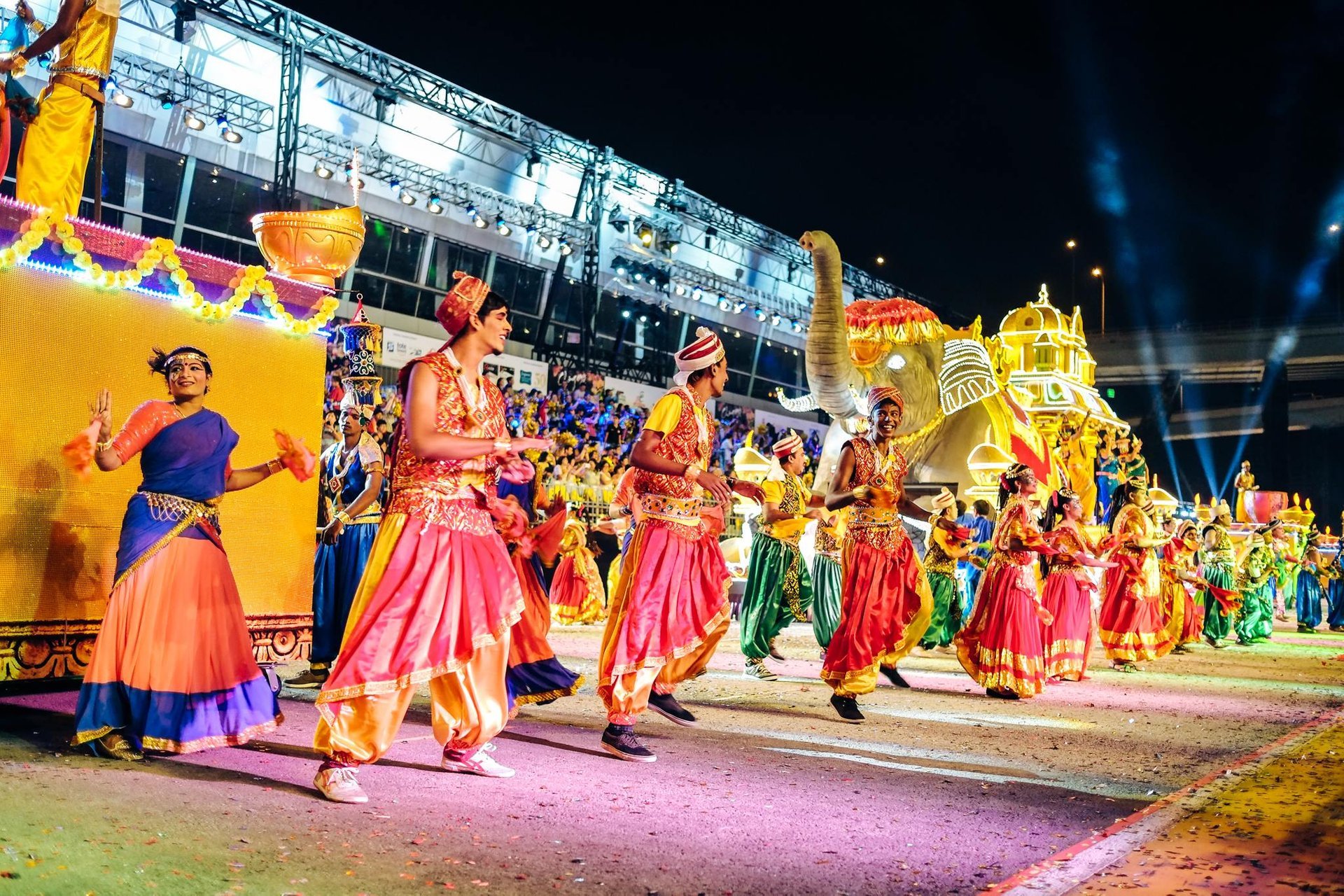 Lovable and liveable Singapore strikes with the greatest and most pompous parade throughout Asia. One cannot cool down after a captivating performance, being already exposed to another breathtaking spectacle.
The first performances produce a warming-up effect, yet every next group of artists rises the tension among the audience, presenting more dance and music, more performers in unusual costumes, more sound and color, more decorations and lights, more fireworks and salutes, more floats, stilt walkers and flying dragons.
Eventually, the atmosphere in the street is heated to such an unbelievable extent and the air seems to be about to blow up. All in all, the parade features 11,000 colourful performances that reflect both traditional cultures of Singaporean diverse population compounded of Chinese, Indian, Indonesian​, Malay and other communities, as well as modern pop culture characters, including Darth Vader or Marilyn Monroe waving from the rare car seat. Chingay is a Chinese name combined of two words meaning "true art" and "float". The parade definitely lives up to its title.
Find hotels and airbnbs near Chingay Parade (Map)