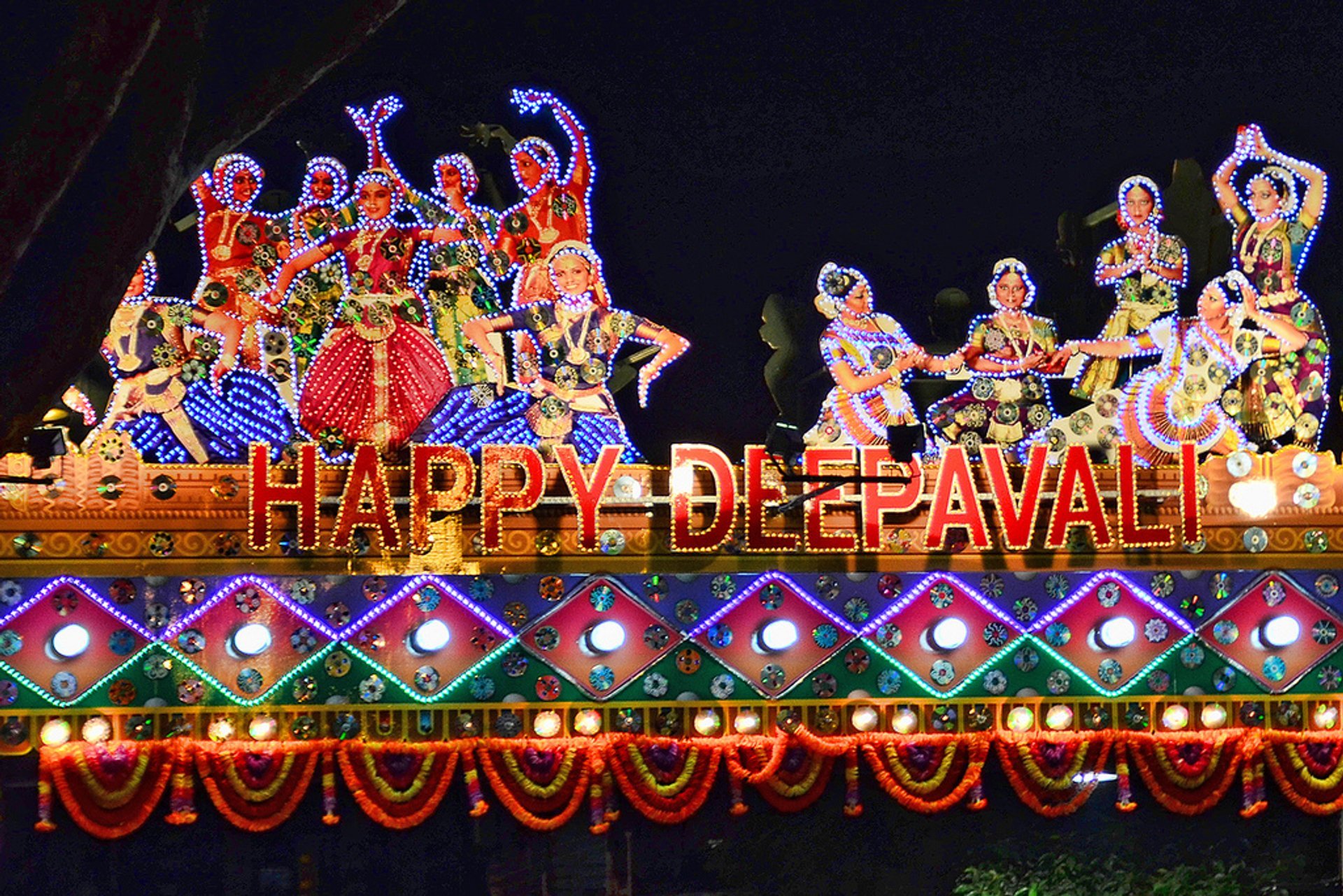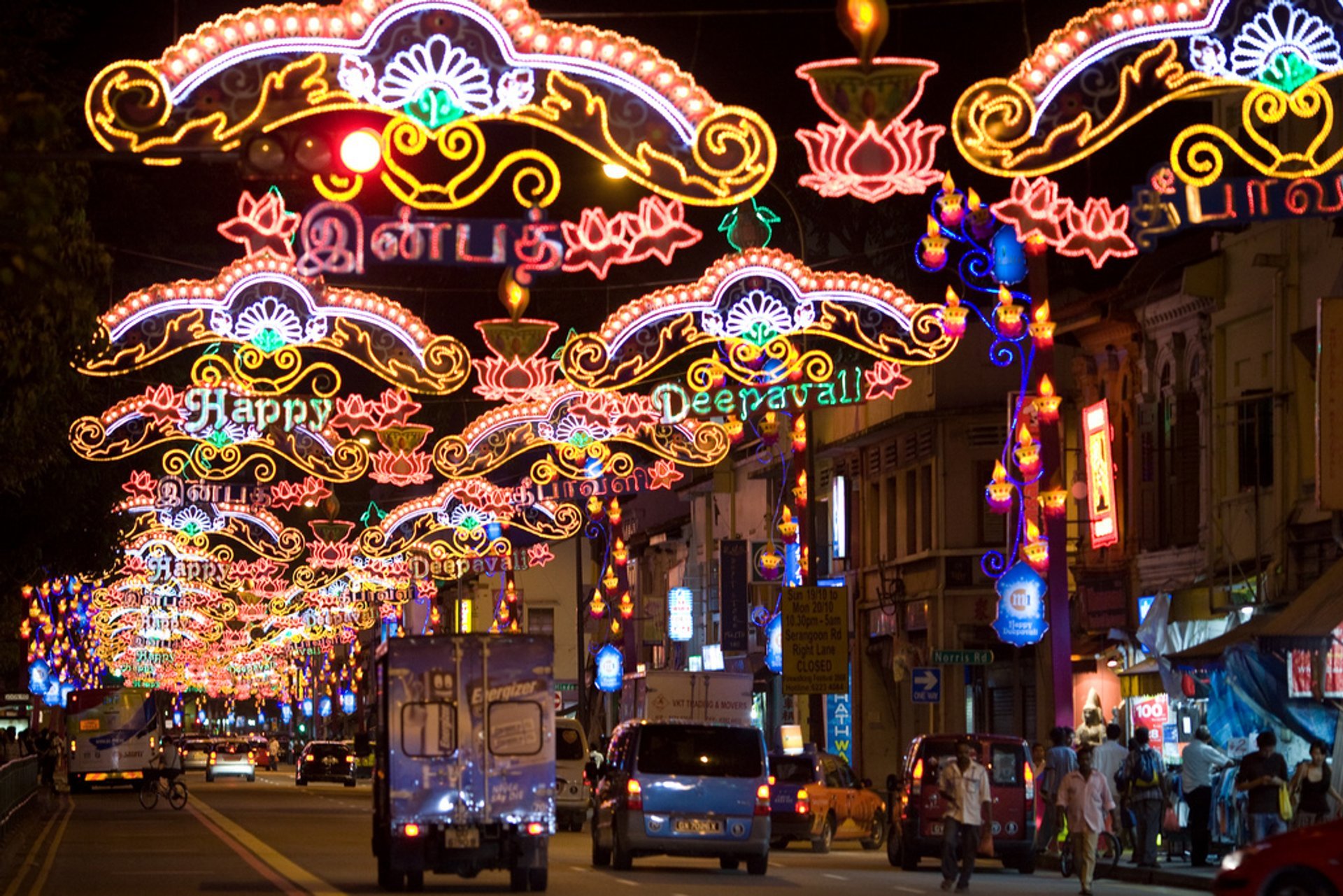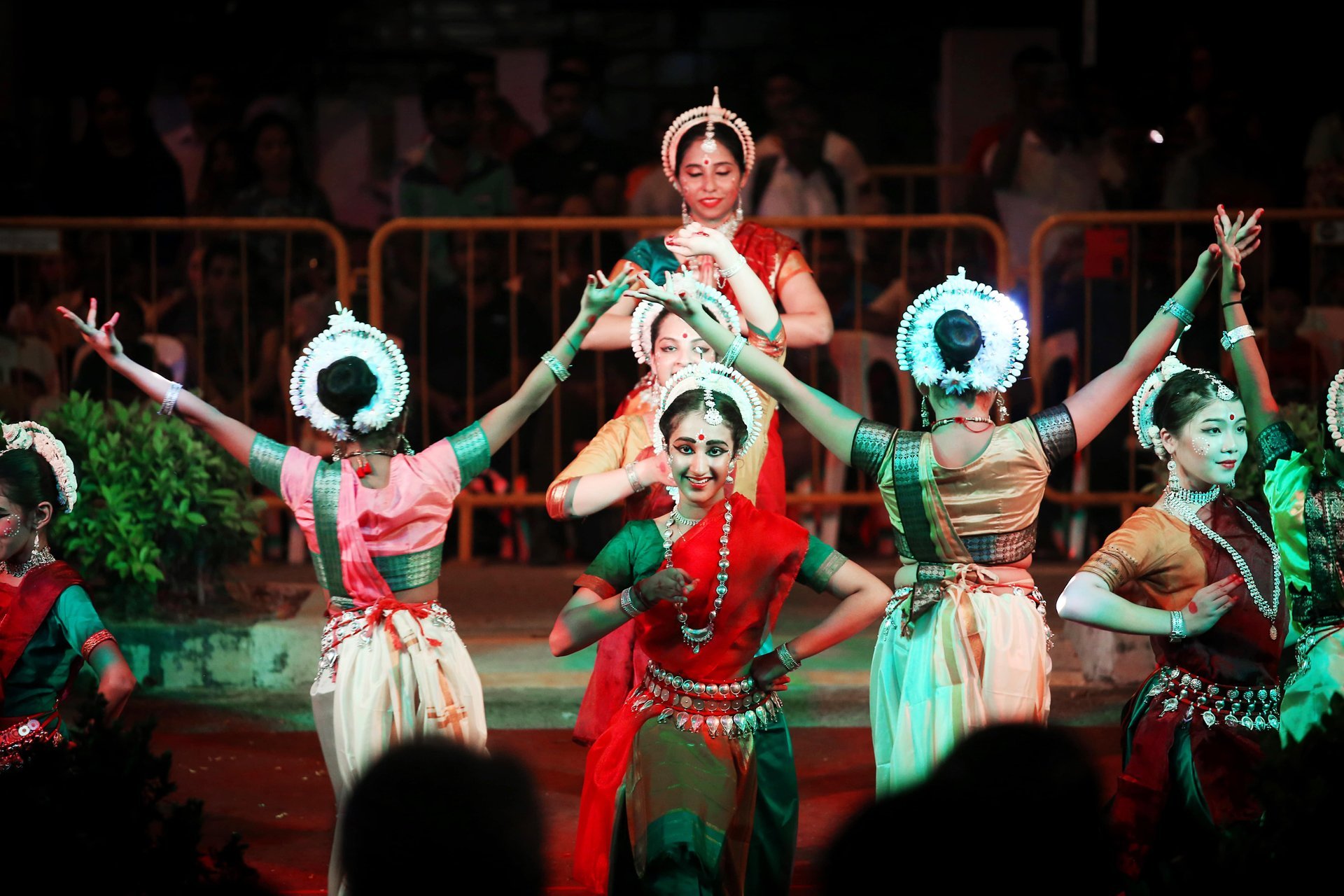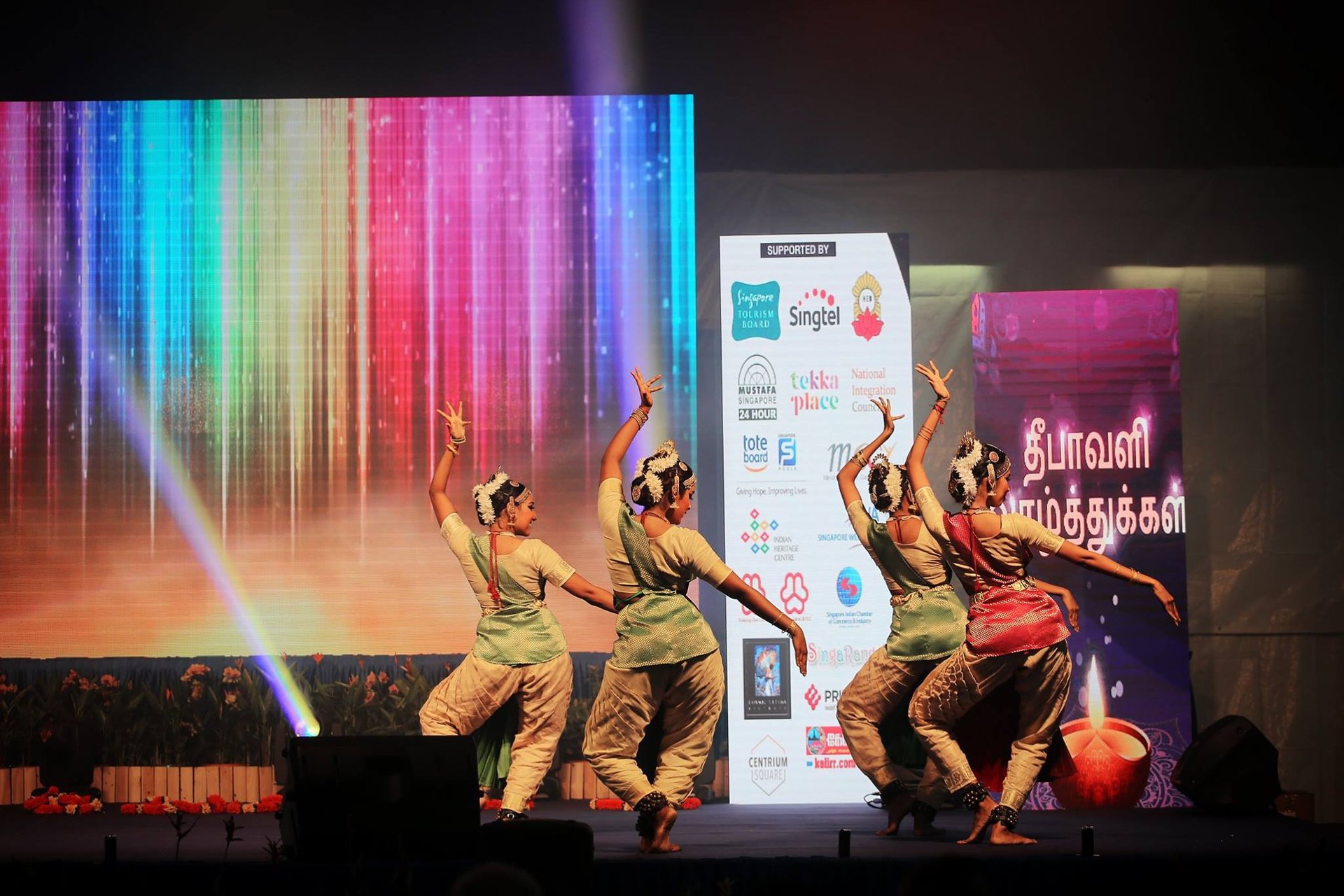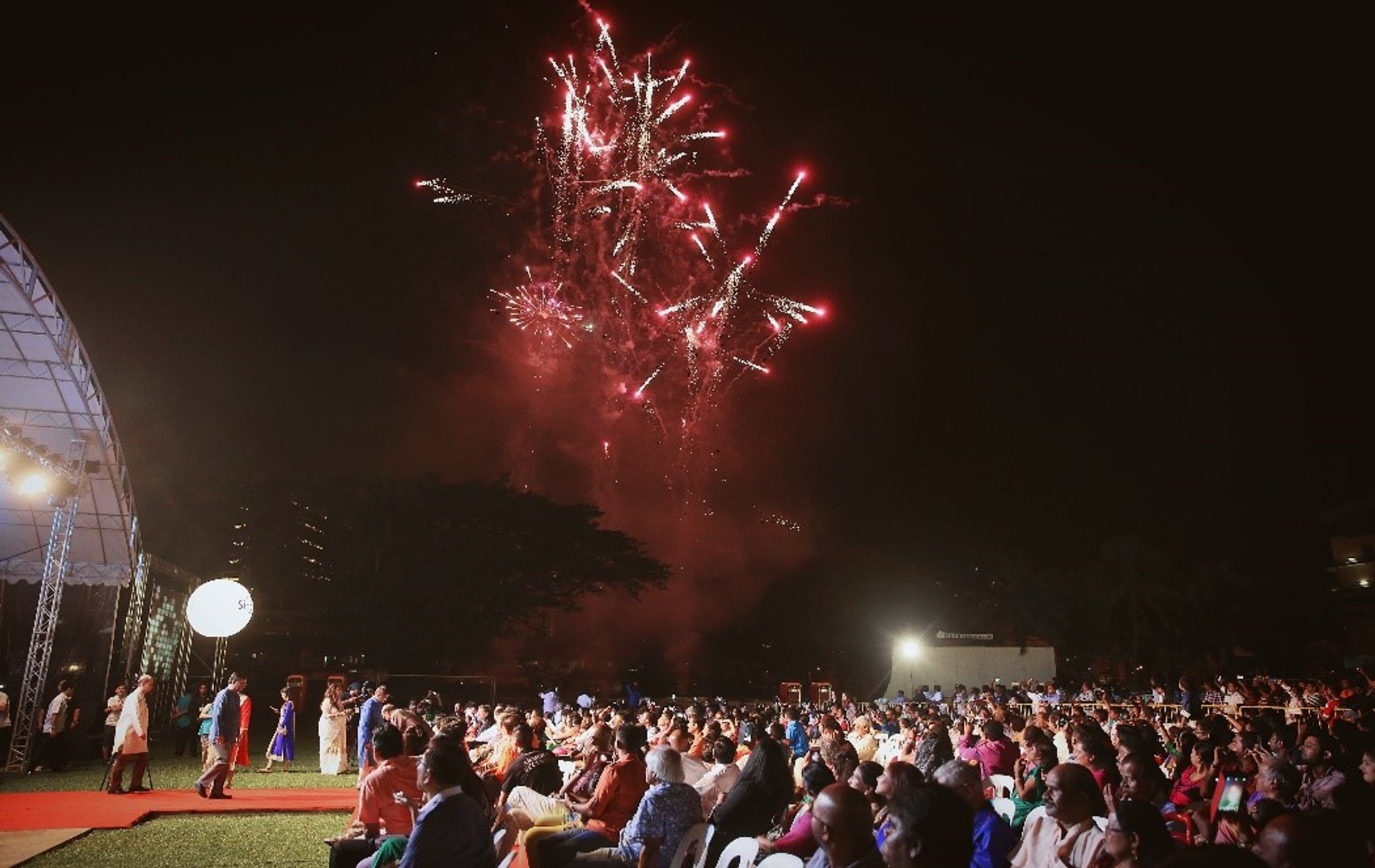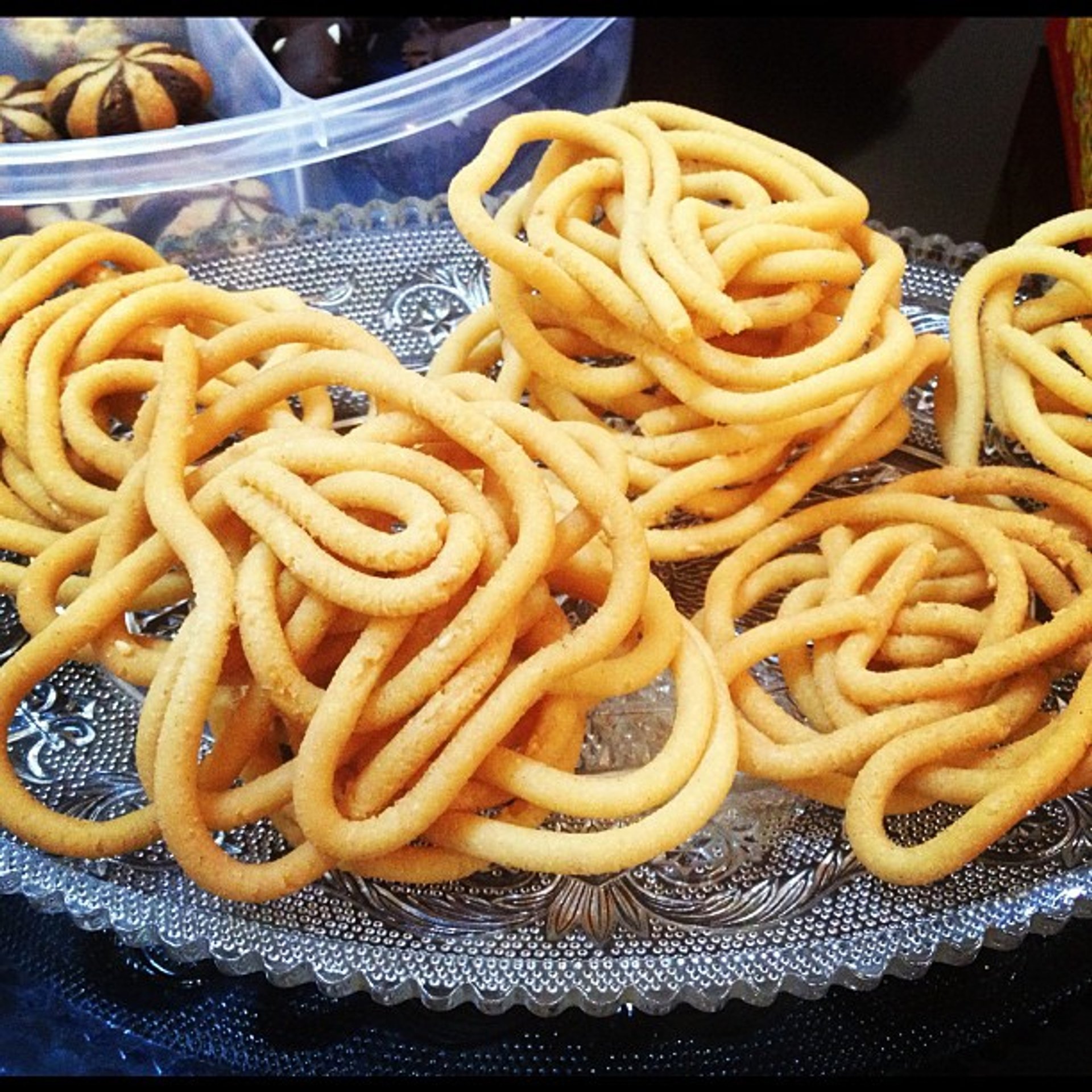 See accommodations nearby
Deepavali or the Festival of Lights concentrates in one of the busiest regions of Singapore, known as Little India. Despite its name, the area is rather big and if you get there during the festivities, you may easily get lost in the endless maze of brightly decorated streets, sparkling illuminations, stalls overloaded with colored glittering Indian souvenirs and dozens of typical sweet desserts.
Deepavali Utsavam – Light-up Ceremony and Street Parade (late October–early November 2022, unconfirmed)
Every year, Singapore's Little India Shopkeepers and Heritage Association runs various events and celebrations during the Deepavali season. Street Parade and Light Up of Little India's Road (Deepavali Utsavam) are the highlights of the annual festivities. Deepavali Utsavam usually takes place about a month before the actual Deepavali day. Here you will see a show with drama, dances and vehicle convoy along Race Course Road with some elements of the history of Little India.
Deepavali Hipster Bazaar & Festival Village
For about a month leading to Deepavali holiday, they run Hipster Bazaar in the field beside Tekka Lane in Little India. Visitors can experience a burst of local gastronomy. During this month Campbell Lane hosts Deepavali Festival Village, a shopping area with beautiful decorations, delicious deserts and colourful apparels for this festive season.
Deepavali Countdown Concert
On the eve of Deepavali an open-air concert, attended by international celebrities, such as actor Jiiva, dancers Sandy and Asha Iyer, playback singers Santhosh and Malavika, kicks off—Deepavali Countdown Concert.
The dates vary each year, so please make sure to check the latest updates on the official websites (links below).
Deepavali traditions
The most popular treat during Deepavali is "muruku", a deep-fried sweet cookie. Deepavali holiday, according to one version, celebrates the return of Lord Rama and his family from exile, which was organised by his selfish stepmother, so that her own son could become the ruler. Another version sticks to the legend about Lord Krishna, who defeated the demon king Narakasura. Regardless of the diversities, the main idea of the festival is that the good overcame the evil, the light overcame the darkness, and hence so much joy and dazzling lights and fireworks.
Deepavali is a good chance to try such Indian delicacies as rice flour pancakes, green mung bean, sweets, and lentil cake. The festival takes place between mid-September or October and early November, so make sure to check the dates before heading there.
Find hotels and airbnbs near Deepavali: The Festival of Lights (Map)