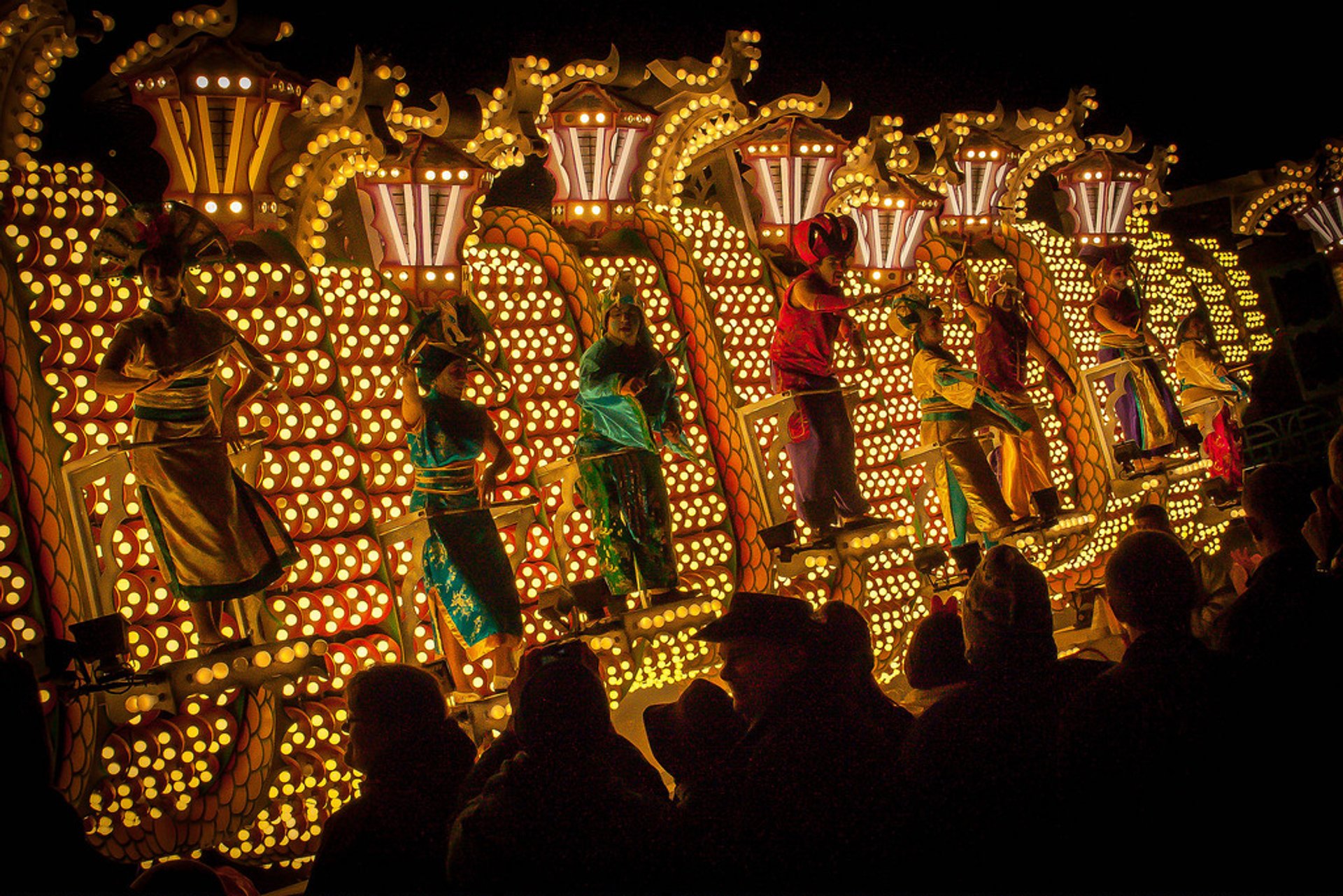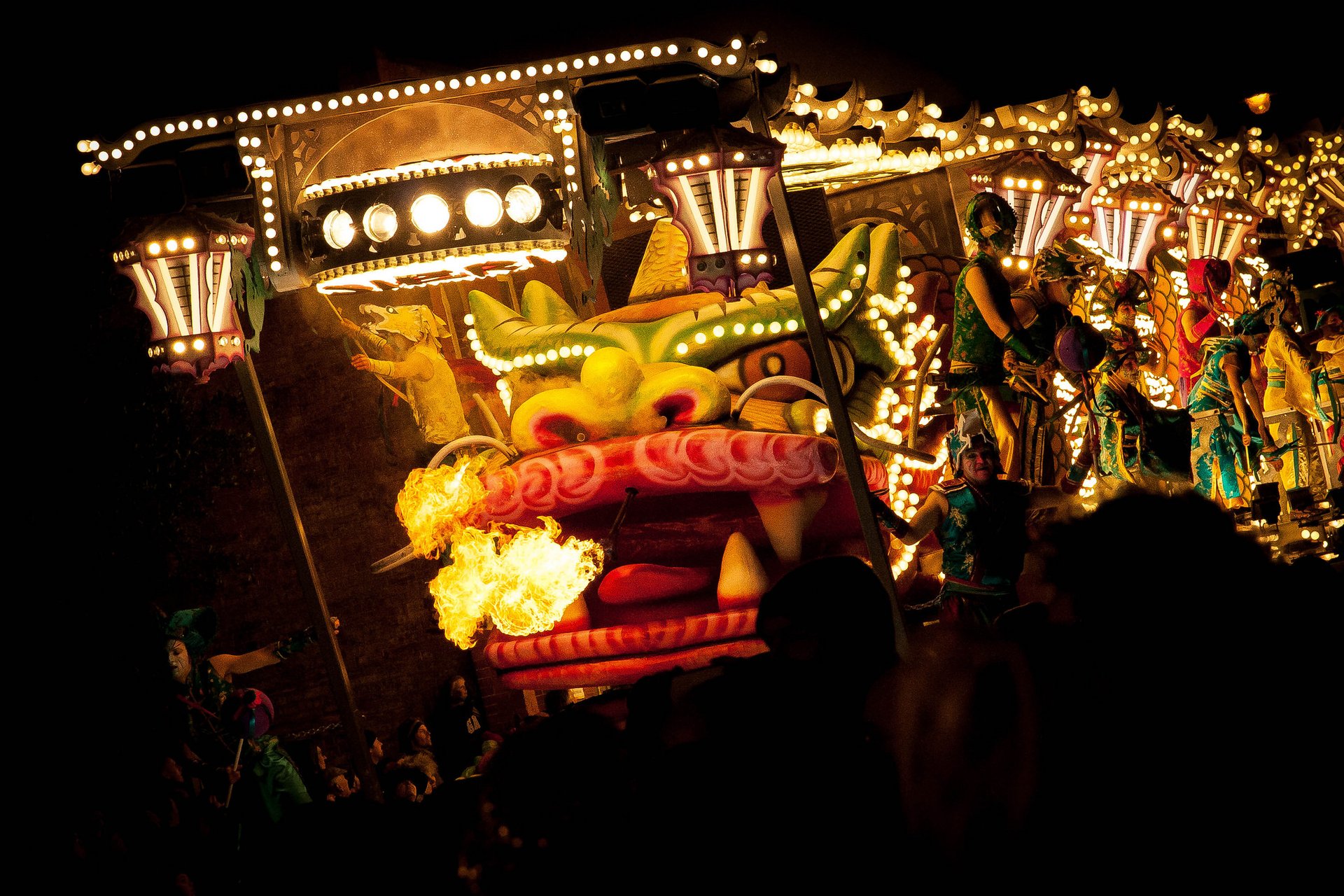 Glastonbury Carnival, 2015
See accommodations nearby
The Glastonbury Carnival is an authentic Somerset tradition dating back to the 19th century. It is one of Somerset's carnivals that has been held for about 400 years and draws about 150,000 people annually. Considered as the largest illuminated procession in the UK and Europe, it is still very local and not yet discovered by tourists.
Glastonbury Carnival usually falls on the 3rd Saturday in November. The tradition of carnival processions in West Country is linked to Guy Fawkes plot of 1605. In Somerset, Guy Fawkes Night was always celebrated with fireworks, theatre and light parades.
Huge and spectacular floats are decorated with up to 30,000 lights. Some of them are more than 100ft (30,5 m) in length, carrying marching bands, performers and dancers. Carnival clubs and their participants usually fund the carts and costumes. Other processions are held in Burnham-on-Sea, North Petherton, Shepton Mallet, Wells, and Bridgwater. Glastonbury is the last carnival of the series and possibly the most beautiful.
Find hotels and airbnbs near Glastonbury Chilkwell Carnival (Map)