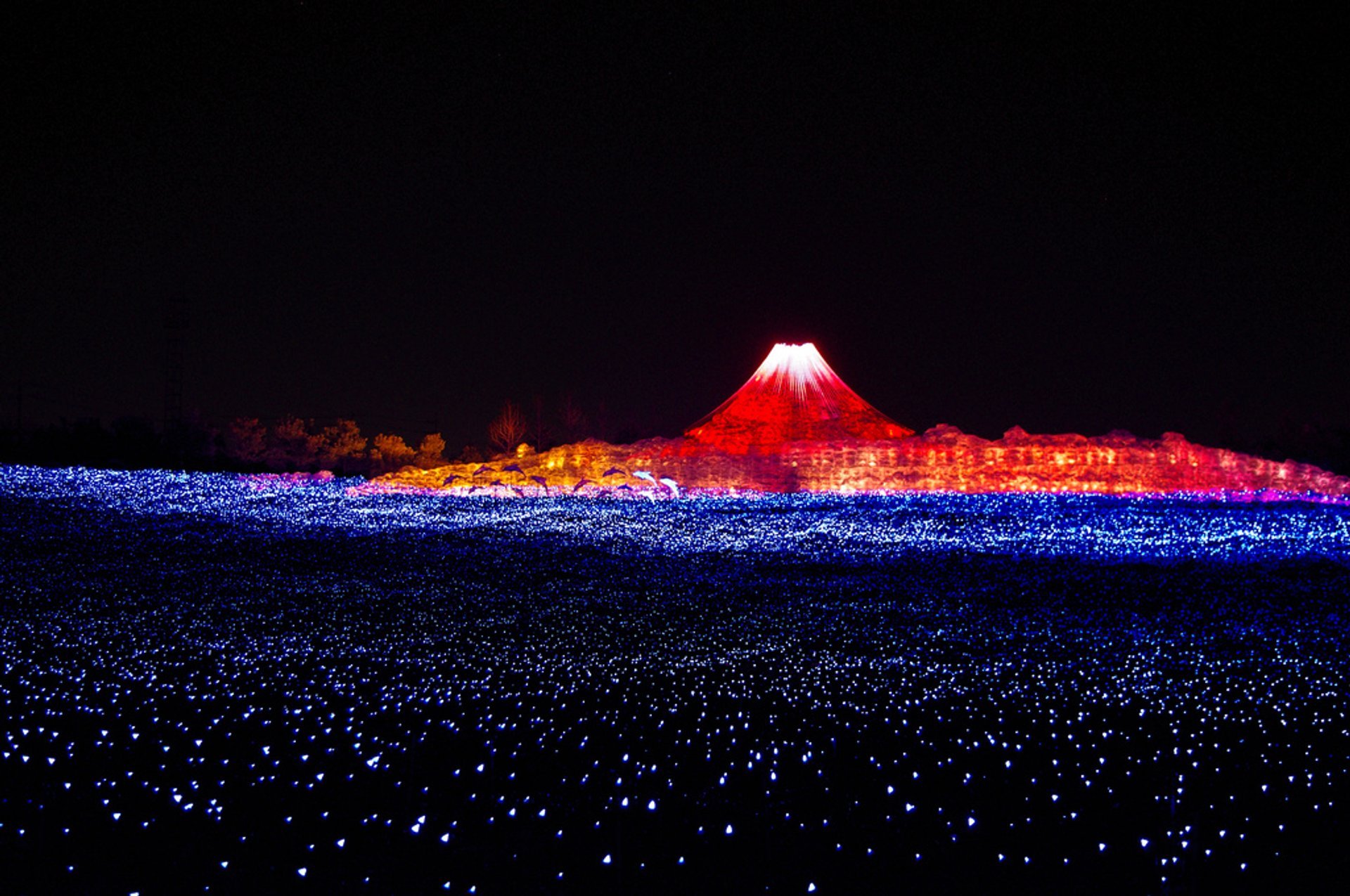 The Japanese love their gardens, and with the arrival of LED technology, there are new opportunities to showcase garden art not only during the day but also during the night. Every year starting from mid-October to early May, Nagashimacho island in Kuwana attracts thousands of visitors who come to see Nabana No Sato Winter Illumination.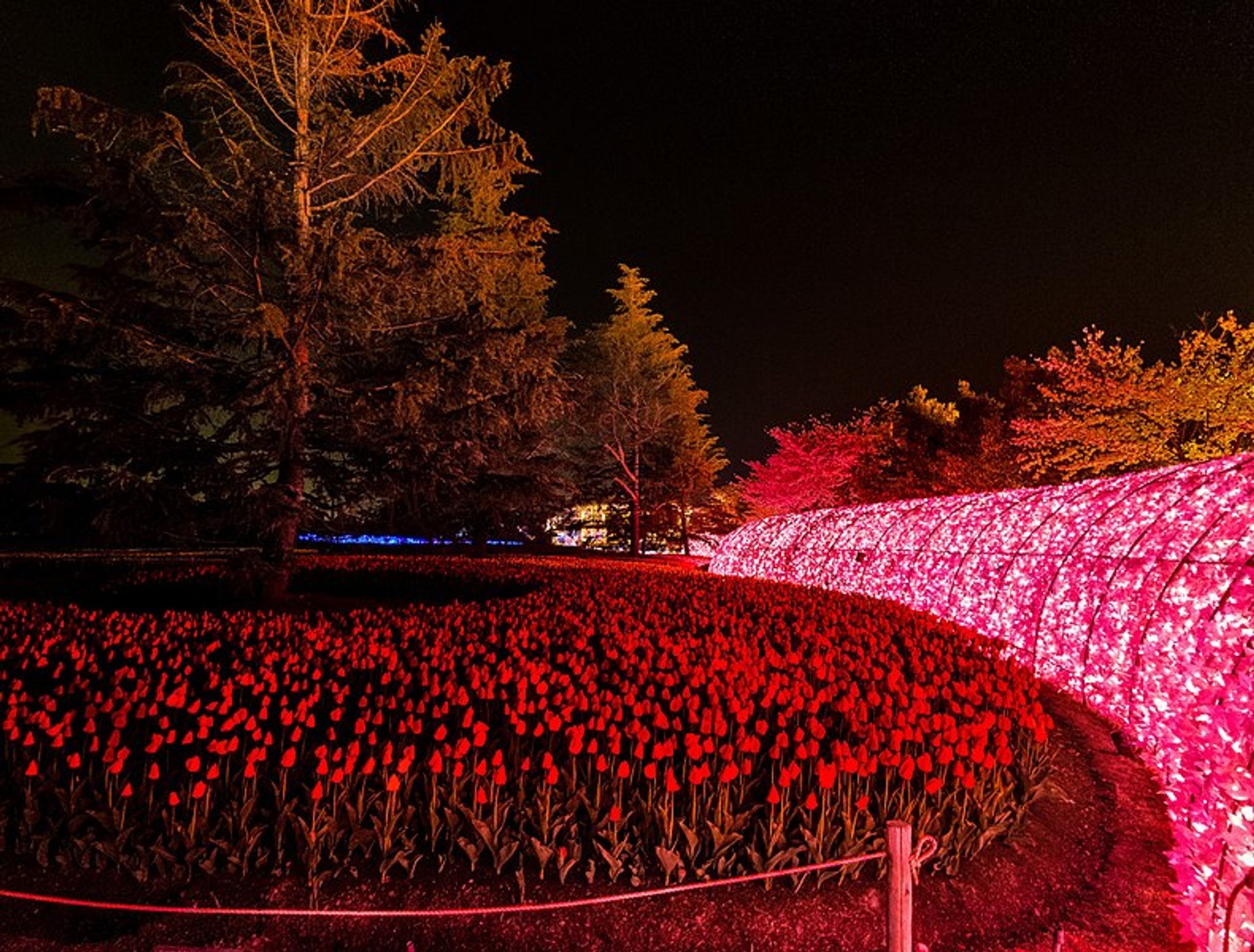 The Nagashima Resort is popular among Japanese vacationers. There is an amusement park with rides, a water park, many restaurants, a mall, and hot springs. Large Japanese gardens are beautiful in full bloom during spring and summer, with colourful carpets of tulips, cosmos, daisies and begonias. However, over eight million LED flowers and trees during winter gather even bigger crowds.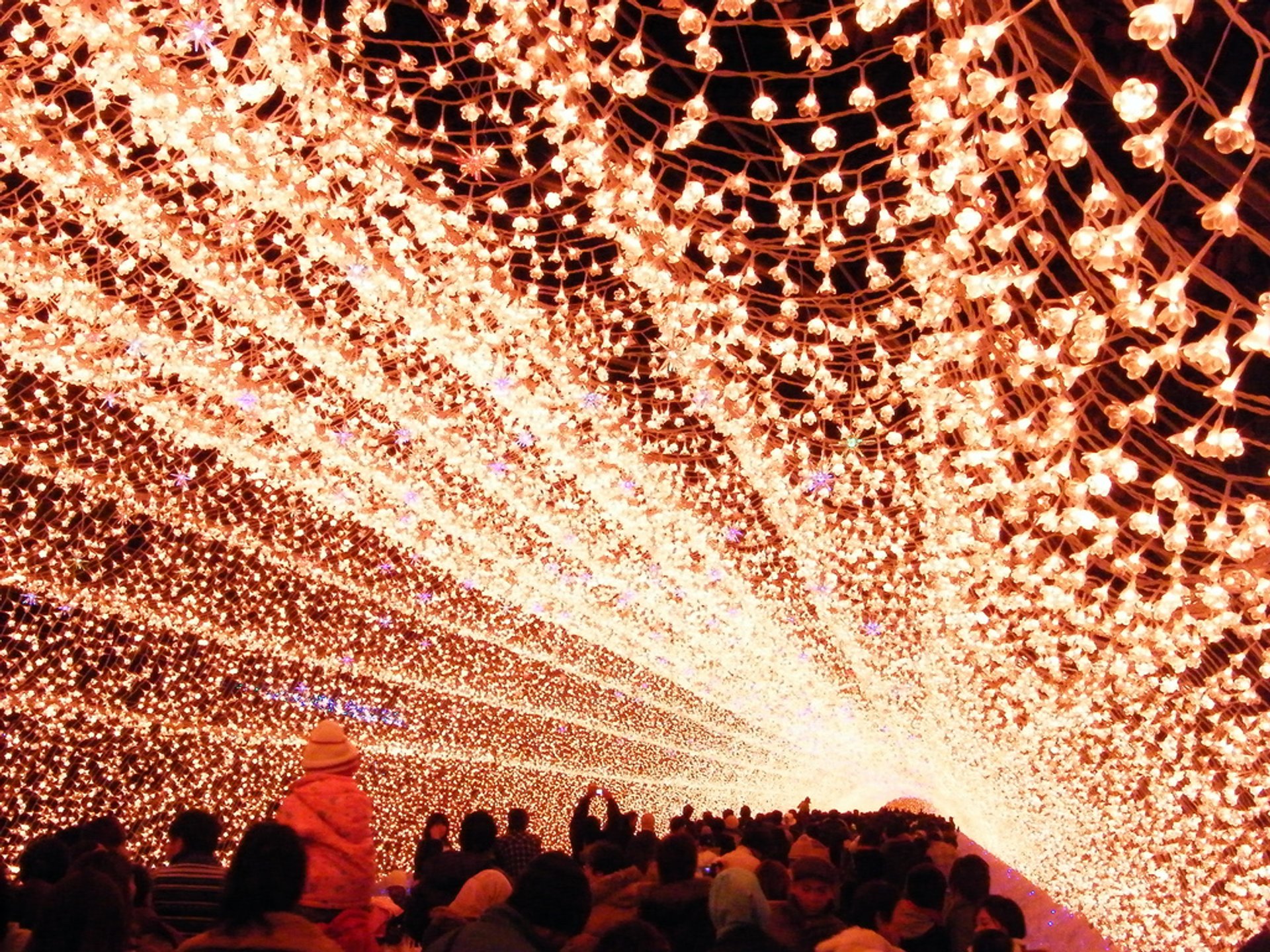 A beautiful lake and LED-lit Mount Fuji, an illuminated forest, and a glowing tunnel are among the major highlights of Nabana No Sato. The park is located about 80 km (50 miles) east of Kyoto.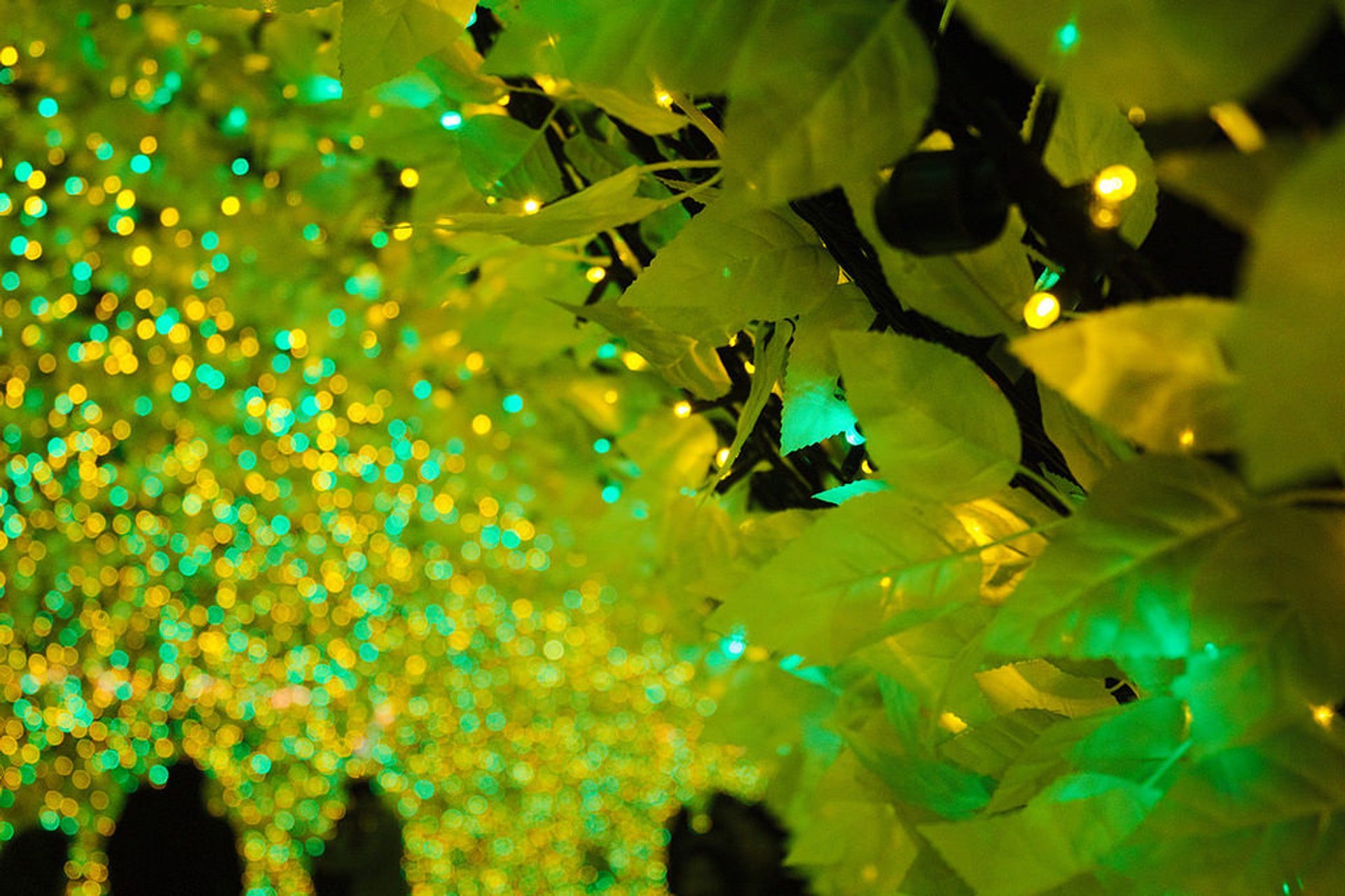 Nabana No Sato Winter Illumination Featured in