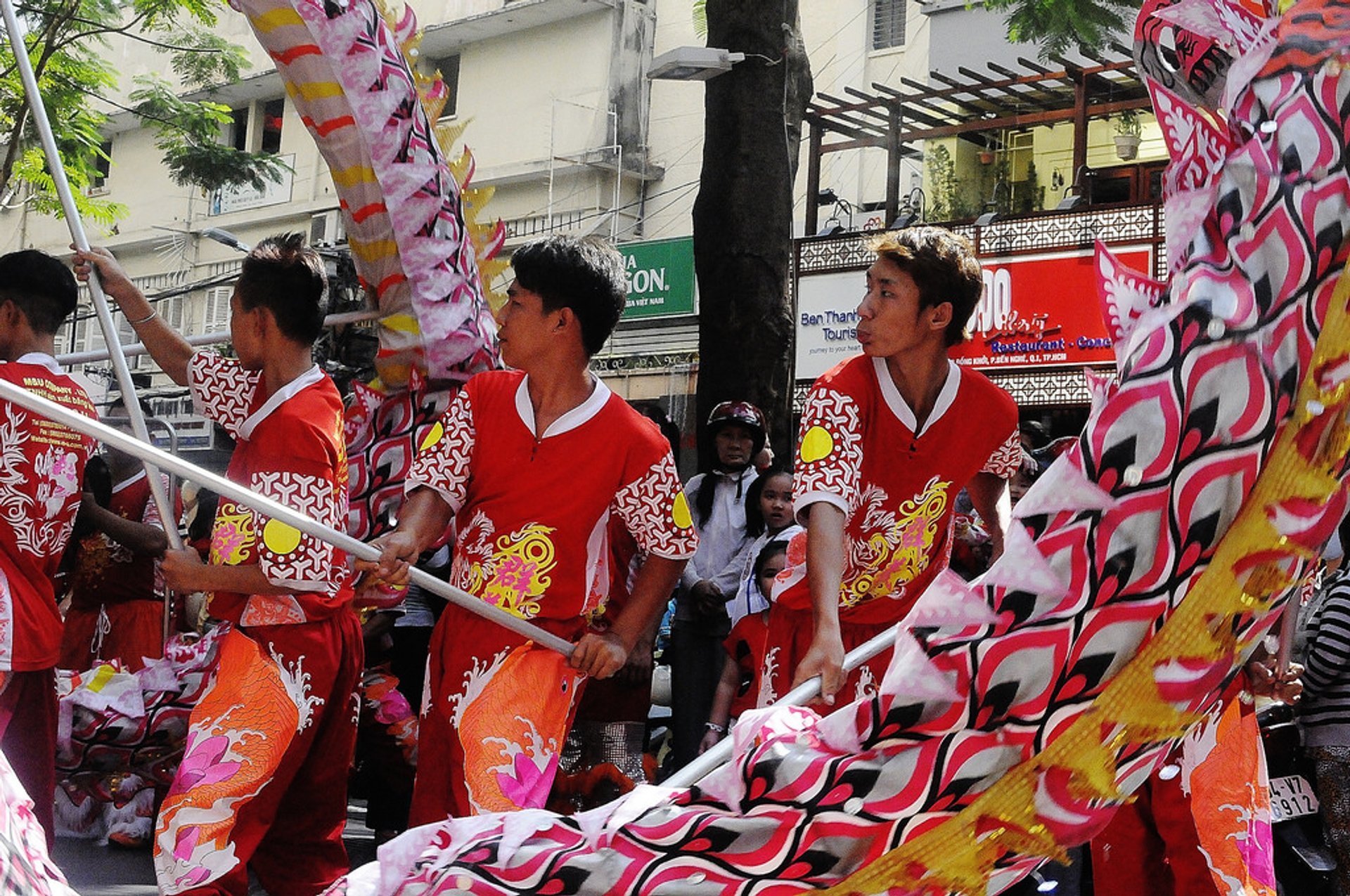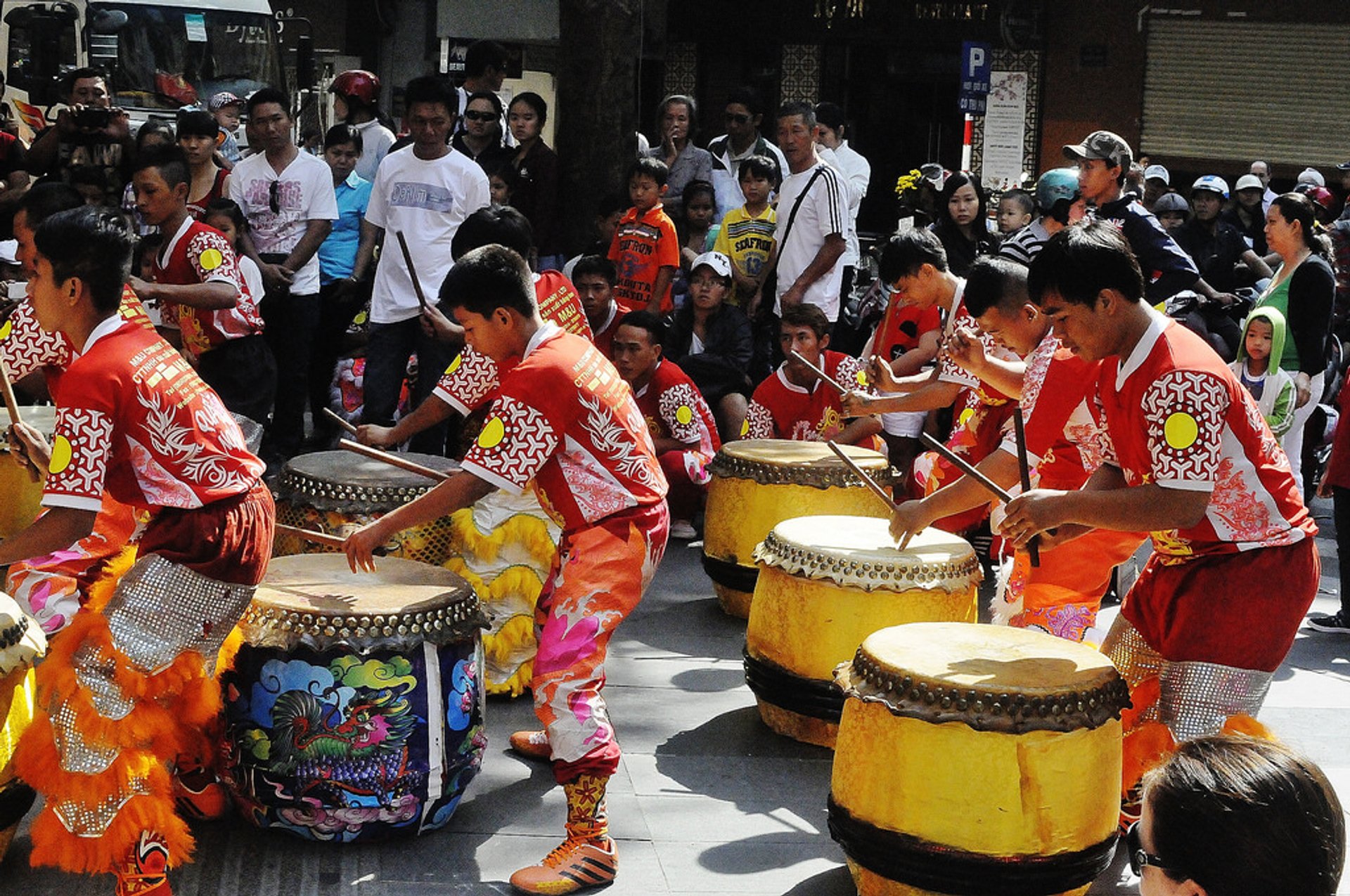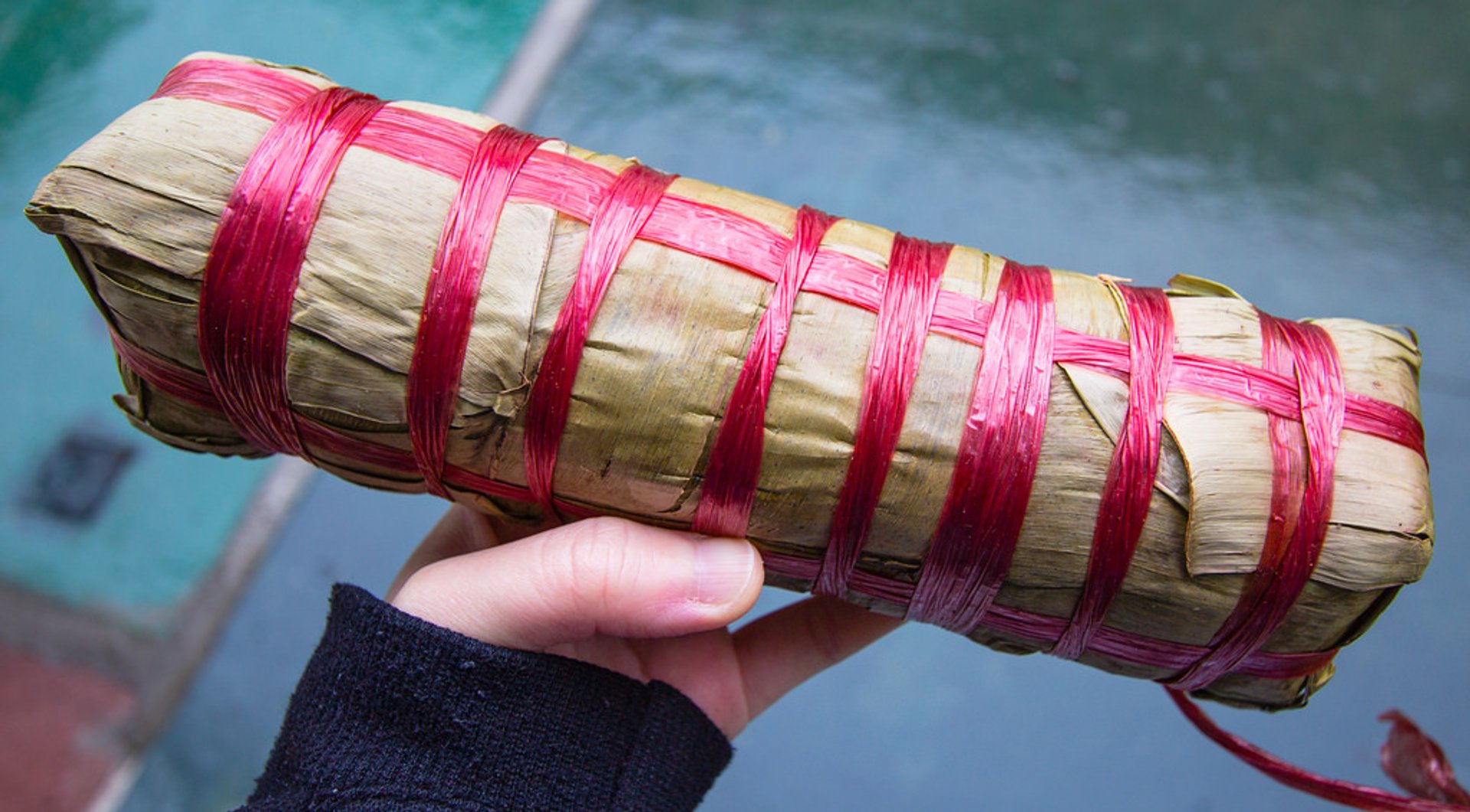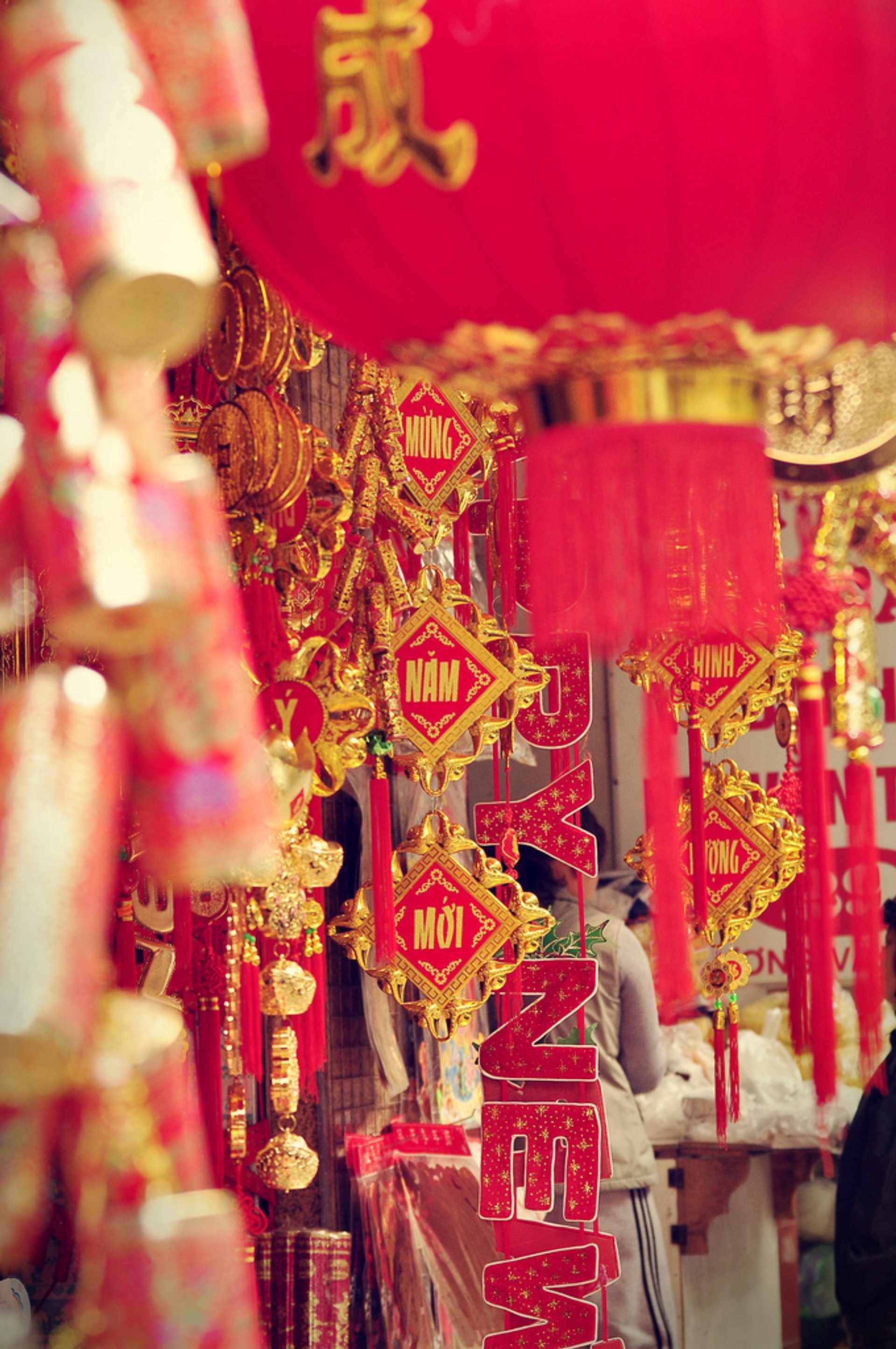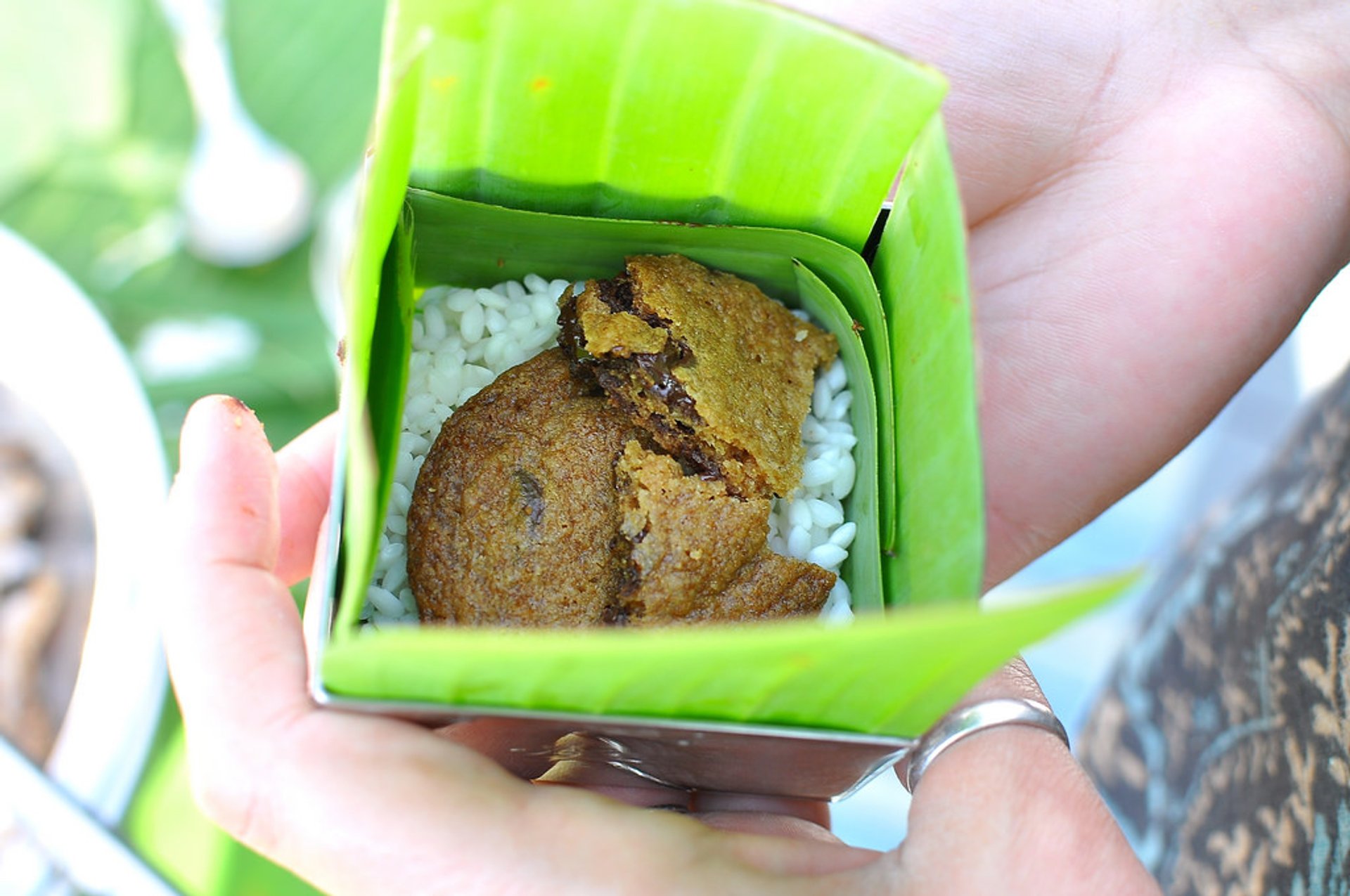 Tet Nguyen Dan or simply Tet is Vietnamese New Year celebration according to the Vietnamese Lunar calendar that differs from Western calendars significantly. Most often the holiday falls in February and thus it also marks the arriving of spring, which of course doubles the joy. Vietnamese take the holiday seriously, and there are sets of typical ceremonies as well as typical foods one should eat during Tet, which itself can also last for seven days.
People usually clean their homes before the feast, decorate the houses with bamboo plants and peach blossoms and perform all kinds of religious rituals. The colour of the feast is red since it is believed to bring good luck and prosperity. Several days of celebration are dedicated to certain issues. For example, the first day would be dedicated to the Kitchen Gods, the second day—to the preparation of the special Tet delicacies called Bahn Chung, next day could be dedicated to family reunions, and so on.
One of the modern Tet traditions that is available to all is fireworks. You can watch them at Thong Nhat Park, Hoan Kiem Lake, and Van Quan Lake in Hanoi. In Ho Chi Minh City midnight is marked by Fireworks over the Thu Thiem Tunnel, Dam Sen Park, and Lang Le-Bau Co.
A historical procession on the occasion of Tet can be seen in The Hue imperial palace, where cay neu, or Tet pole, is raised on the palace grounds on the first and seventh days of Tet. In the Co Loa Citadel, a traditional festival starts on the sixth day of Tet with several costumed parades.
When you plan your visit to Vietnam during Tet, keep in mind that the festivities are taking a lot of local people's time and some services might be unavailable. However, you can prolong your trip and do some hiking around the northern regions, where ​nature starts to awake and bloom to celebrate spring as well.
Find hotels and airbnbs near Tet or Lunar New Year (Map)