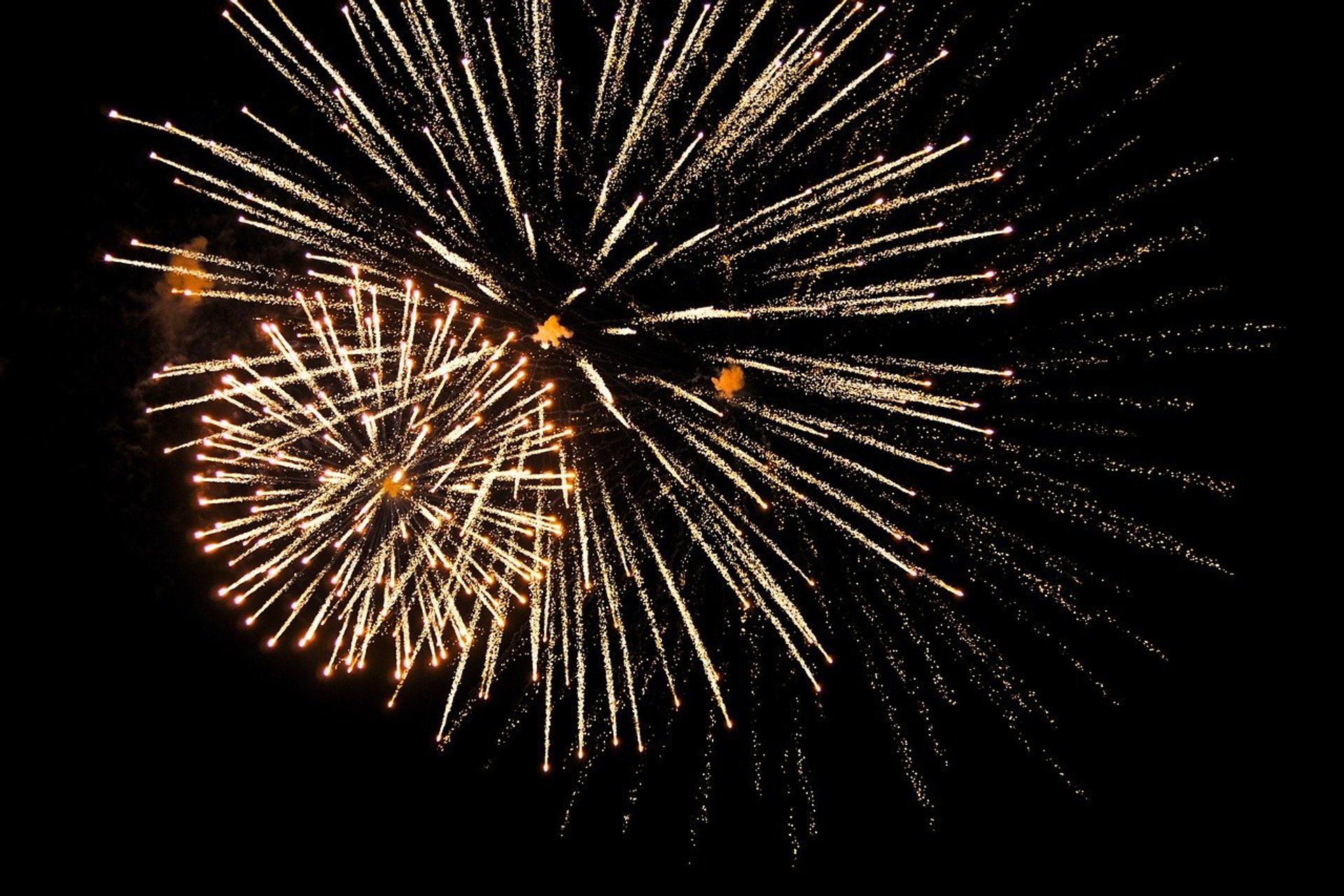 Arizona is widely known not only for its exuberant state parks with numerous hiking trails. but also for vivid New Year's Eve festivities. Besides, the escape to warmer temperatures during the winter holiday season always sounds like a good plan. Whether you choose a romantic retreat in a secluded cabin in Sedona or a big city-based celebration in Phoenix, numerous getaway spots in Arizona will let you meet the new year in style.
Pay attention to the annual Great Pinecone Drop in Flagstaff. At 10 pm and midnight, the city drops a huge LED-lit pine cone outside the historic Weatherford Hotel. This event is family-friendly and is free to visit. If you are an adult, go to the Twin Arrows Casino Resort for a night full of cocktails, gambling, and midnight toasts.
The Downtown Phoenix provides a famous relaxed Flannel Ball. Here, you can join in the celebrations that include lawn games, food trucks, and live music. A pinata drop at midnight and an art show are there for you as well. To dance the night away, visit the Baby Boomers' Dance Party at the Hilton Garden Inn.
If you happen to visit Tucson by New Year's Eve, get ready for some vigorous nightlife in the area. Make your way to Golden Pin Lanes for an evening of bowling, music, and casino-style games. There are also games and party favors for the whole family. If the night of fine dining and ballroom dancing is on your festive to-do list, consider the Hotel Congress celebration. But if you are in the mood for something unconventional, hit up the annual New Year's Eve Hangover Nationals Drag Racing Tournament on Tucson Dragway.
As for Sedona, take advantage of the New Year's Eve festivities at the Sedona Rouge with live music playing at RED's Restaurant. Head over to the Olde Sedona Bar or Relics at Rainbow's End for some beats to help meet the forthcoming year.
Find hotels and airbnbs near New Year's Eve (Map)