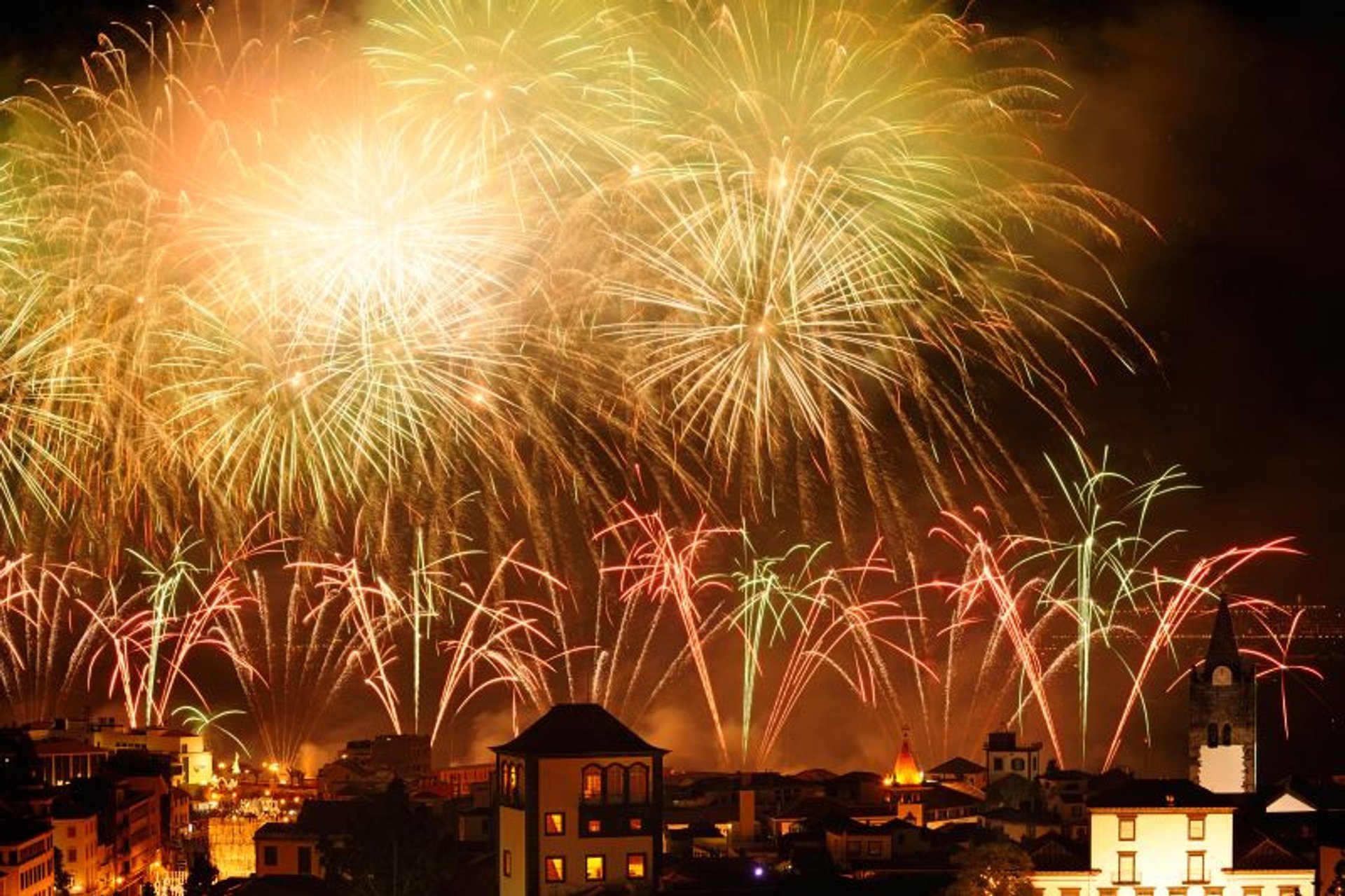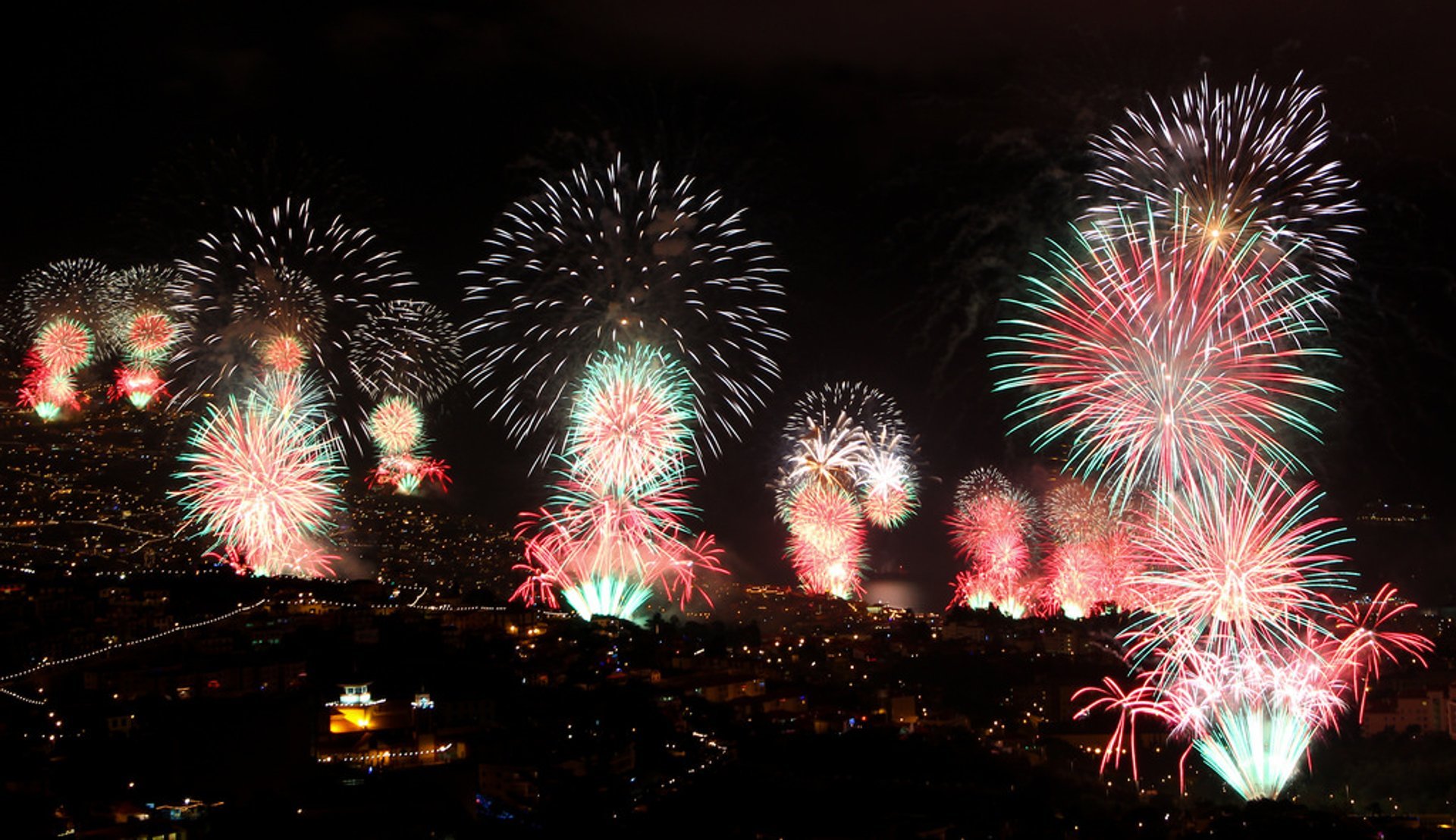 Madeira New Year's Celebration in Funchal
See accommodations nearby
From early December to the "Dia de Reis" ("Three Kings day") on January 6, the festive mood takes over the villages and towns of Madeira. The actual New Year celebrations kick off here on December 30. Locals and visitors go out for a fancy dinner and then party until the night of December 31. You'll see lots of people dressed in tuxedos and gala dresses in the street of Funchal.
What you'll see
On the morning of December 31, many cruise ships arrive at the Bay of Funchal. The streets welcome the crowds of various nationalities. When the night breaks, hotels and nightclubs start opening their doors for the New Year's Eve party. The festive spirit gets even stronger when the Madeira Orchestra performs its New Year's concert for thousands of people at the city pier.
Fireworks
A minute before midnight of December 31, the countdown begins, followed by a spectacular fireworks display. Eight fantastic minutes of fireworks are worth the trip to Madeira for the New Year celebration. Cheerful spectators are everywhere: on the streets, on the terraces of private homes. and in the sea on their large cruise ships of yachts in the Bay.
This grand show is one of the most important events in Madeira that was recognized in 2006 by the Guinness Book of Records as "The largest fireworks show in the World".
Find hotels and airbnbs near New Year's Fireworks (Map)