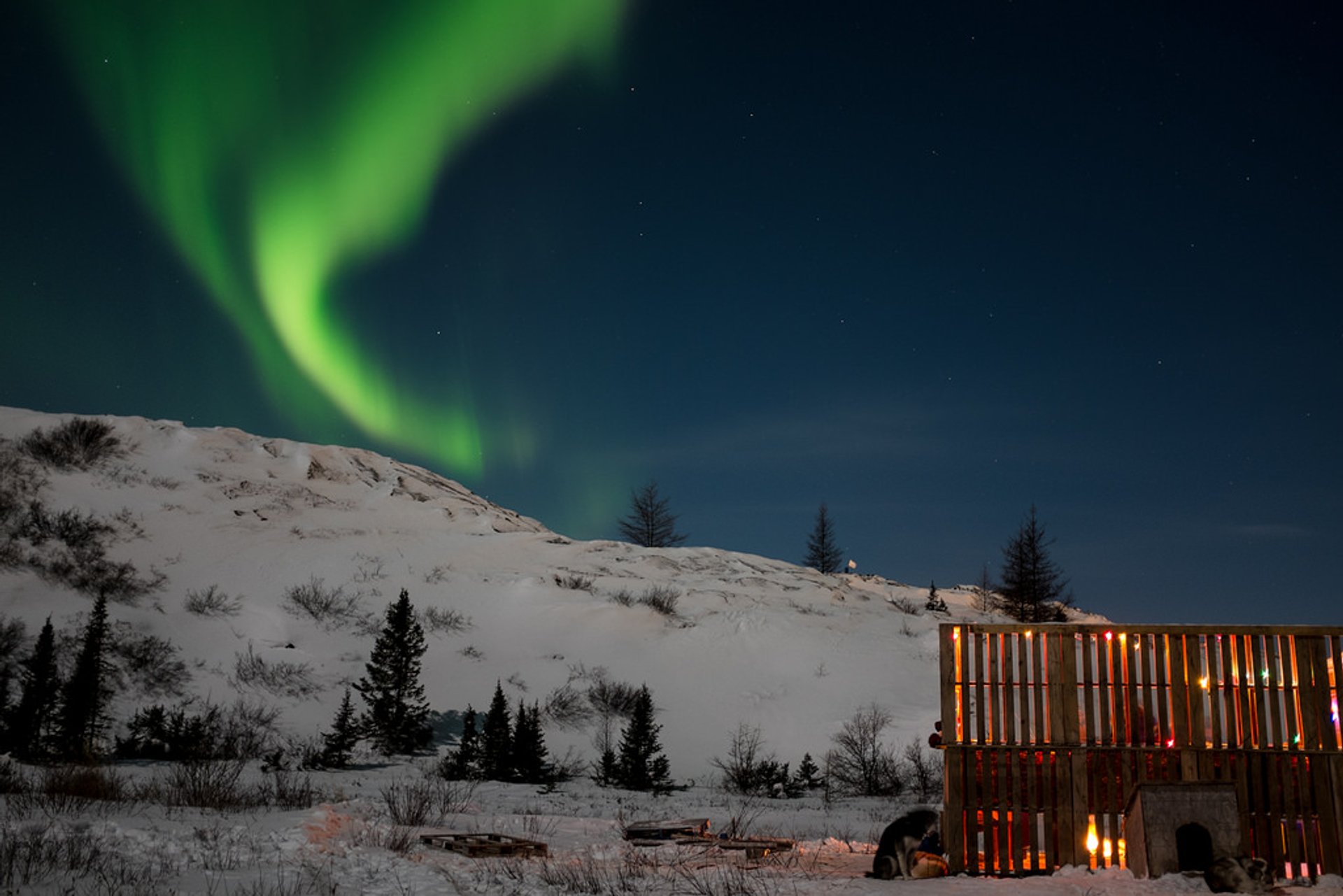 Not many people know that Quebec has a great Northern Lights watching spot. The Nunavik region and its biggest village Kuujjuaq can be a perfect weekend getaway for those who want to see the aurora oval in all its glory. The region is deserted enough to provide an untarnished view of the night sky.
Once you are there, try local specialties like trout fishing and check out caribou in their natural habitat. Spending a night in an igloo, or a night trip on the Hudson River can be also a thrilling experience!
If you are looking for aurora borealis spots closer to Montreal and Quebec City, try Mont Mégantic National Park. Due to low light pollution, it's an excellent place for stargazing with the observatory sitting on top of Mégantic mountain. You can try some cross-country skiing and snowshoeing while waiting for the nightfall and once its dark, you can get a chance to appreciate the amazing spectacles in the skies.
Another good location to chase evasive Northern Lights is the remote wilderness of Eeyou Istchee Baie-James in Northern Quebec. This territory is governed by the Cree, one of the largest groups of First Nations in North America. The Quebec government signed an accord with the Cree in 2012.
Find hotels and airbnbs near Northern Lights (Map)
Northern Lights Featured in