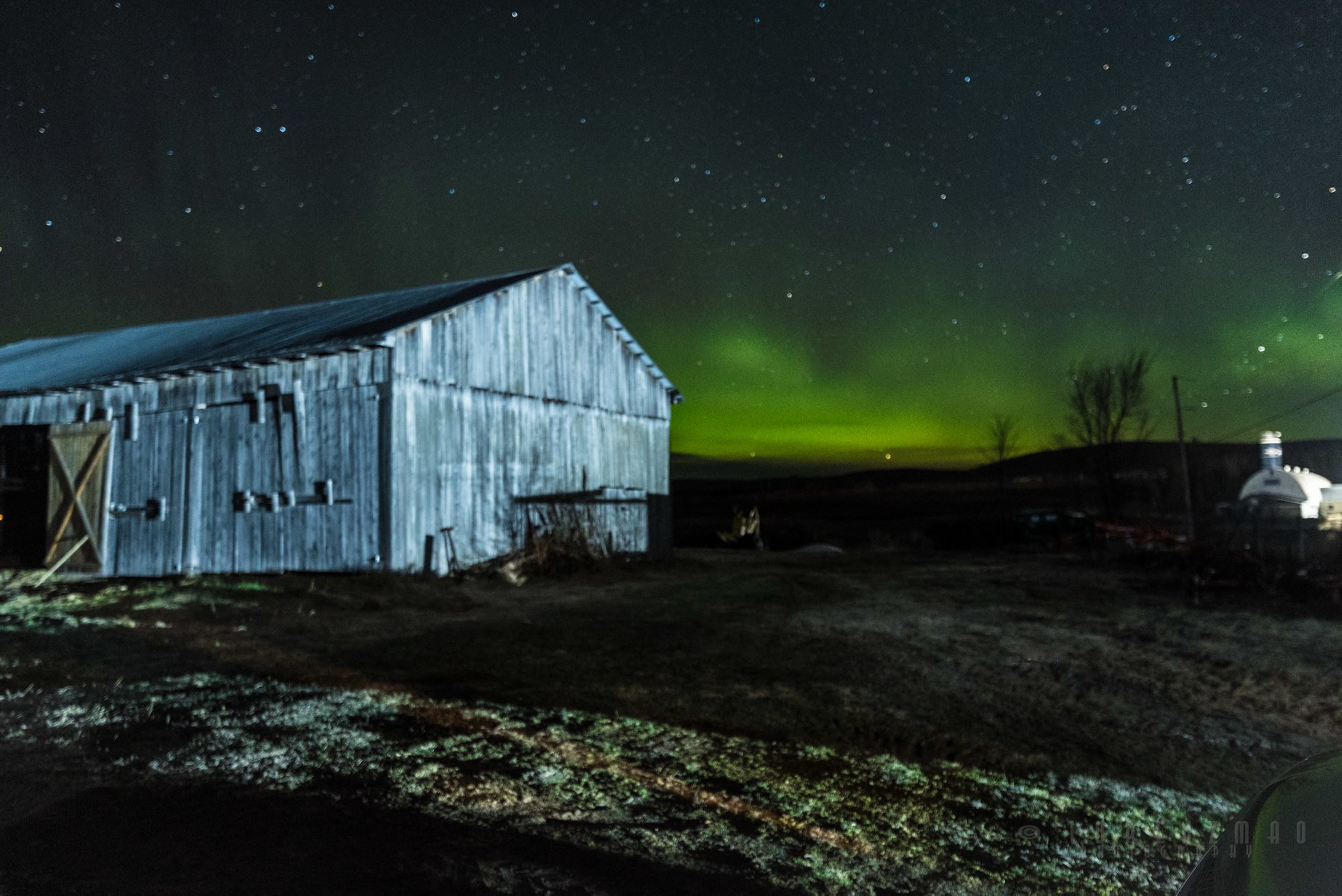 Aurora borealis north of Montreal
Montreal is too far south, so you can't expect to see northern lights here on the regular basis. However, in case of a strong geomagnetic storm, it's possible to enjoy the sight of lights dancing in the sky even in Montreal. Northern lights appear as a result of the so-called solar wind colliding with the magnetic field of the Earth. The season with longer nights from October through March is considered to be the better time to go on an aurora borealis hunt, especially, the fall and spring months that are marked with increased geomagnetical activity. To know when and where to get a glimpse of Northern Lights, check the forecast of the University of Alaska, Fairbanks or the National Oceanic and Atmospheric Administration (NOAA).
Best places to see northern lights in Montreal
If you are caught by an aurora alert in Montreal, just try to get away from light pollution and tall buildings or trees. Autoroute Félix-Leclerc, going along St Lawrence River, north of Montreal, could be a good place to catch a few aurora reflections. If you have time to travel farther, head to Mont Mégantic National Park. Due to low light pollution, it's an excellent place for stargazing with the observatory sitting on top of Mégantic mountain. You can try some cross-country skiing and snowshoeing while waiting for the nightfall and once its dark, you can get a chance to appreciate the amazing spectacles in the skies. However, you will certainly increase your chances to see aurora borealis if you travel to northern Quebec. Specific locations are available here.
Find hotels and airbnbs near Northern Lights (Map)