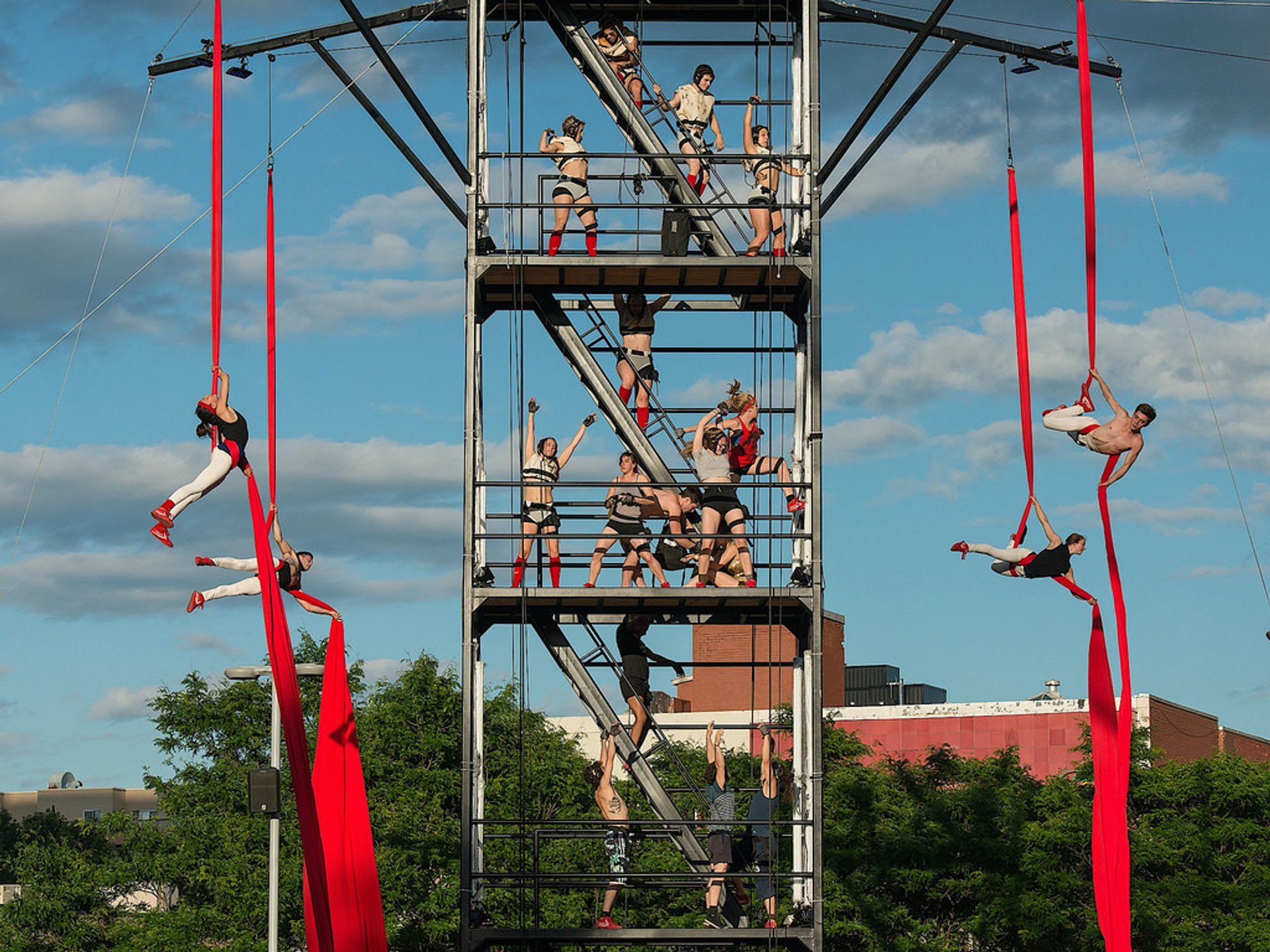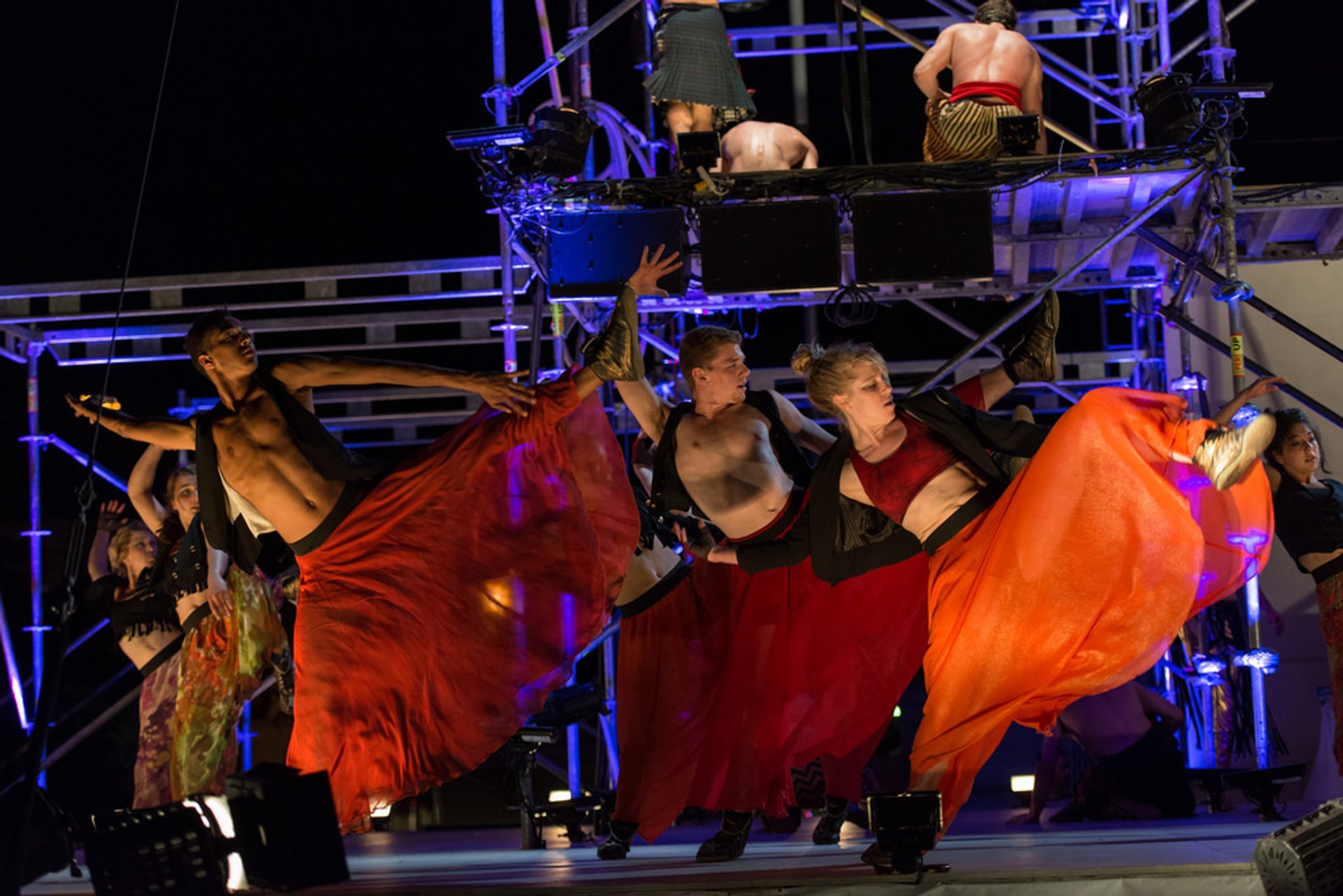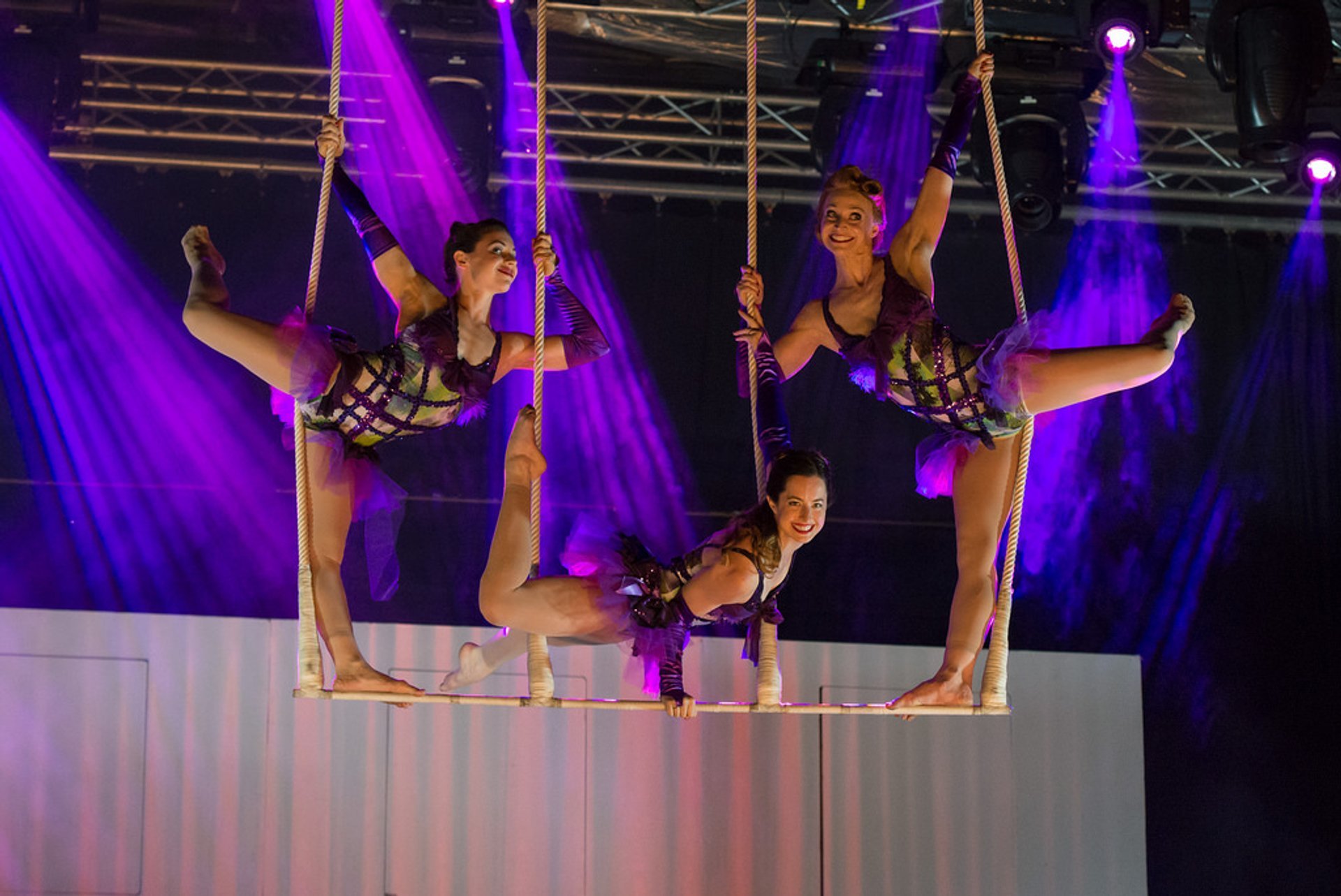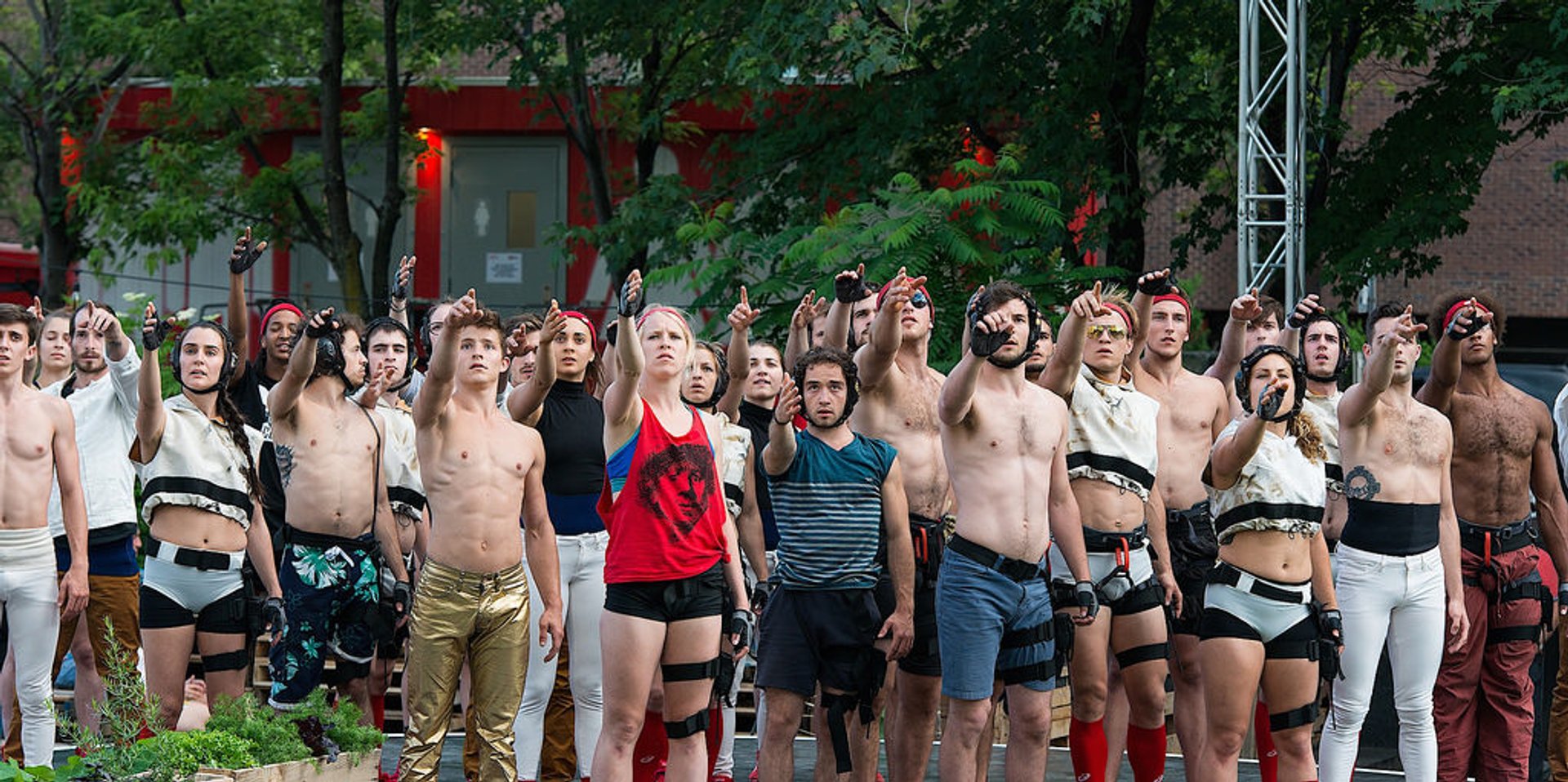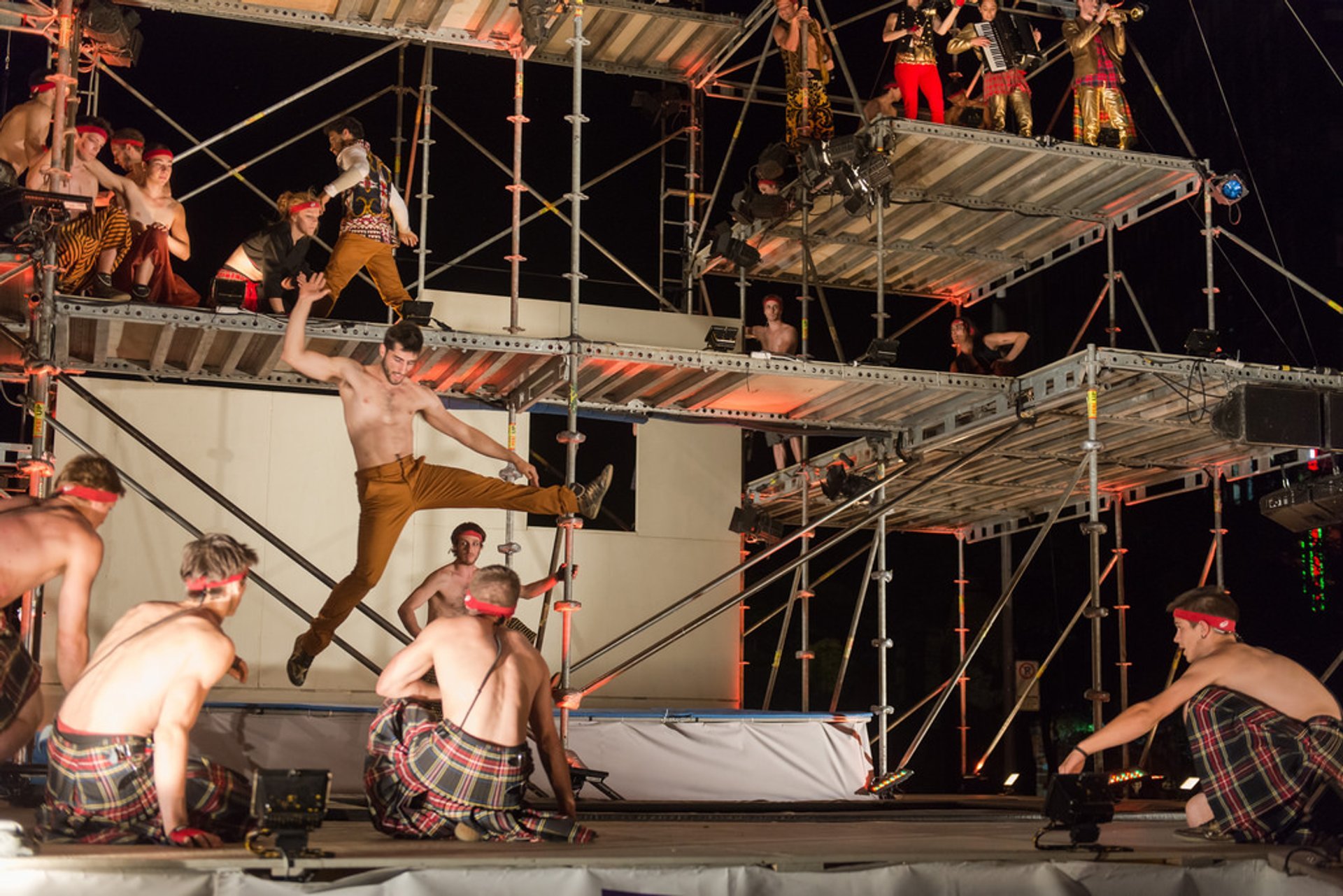 In the beginning of July, the streets of Montreal become the background for the most recognizable circus troupe the Cirque du Soleil. The city invites everyone to share the best circus experience during the Quebec summer festival. World known theater troupes like Les Minutes Complètement Cirque, FRACAS, Cirque Le Roux, and Cirque Aïtal all perform their latest projects for the public in indoor and free outdoor shows at the Quartier des Spectacles.
During the 11 days of the festival, public spaces, streets, squares, and even pavements turn into stages. Jugglers, zip lines, acrobats, and tightrope walkers all provide entertainment for both kids and adults.
The first North American circus festival was founded in 2010. Its main venue is Monreal's Cité des arts du cirque and TOHU, the North American center for creativity, performance, and convergence of the community, culture, and environment. Free outdoor locations to see the festival's performances include the Jardins Gamelins, where flying acrobats usually perform, Complexe Desjardins, and Saint-Denis Street, between Maisonneuve and Ontario. The shows are loaded with tricks, magic, and surprises to bring joy and excitement to people of all ages.
Find hotels and airbnbs near Montreal Cirque Festival (Map)