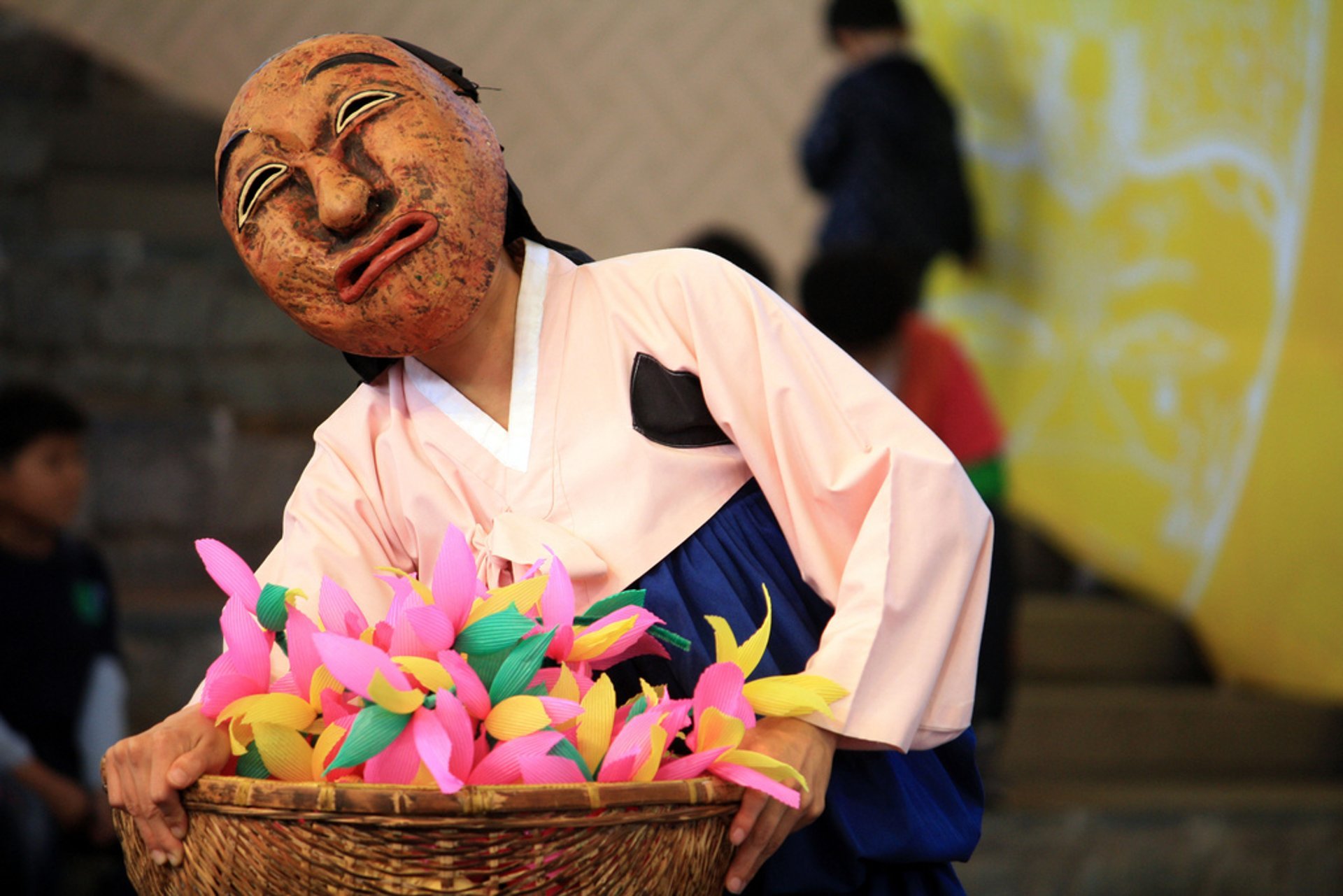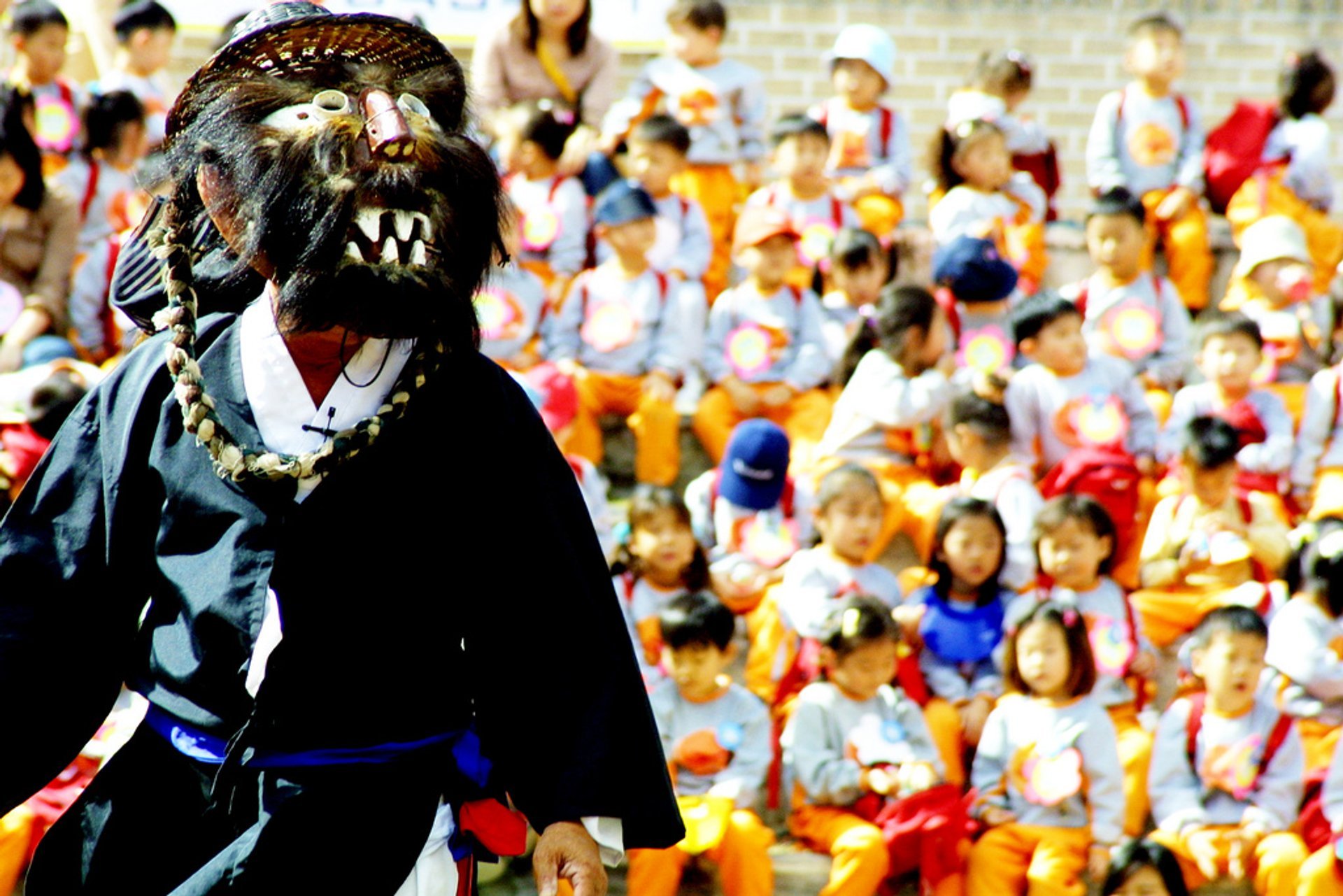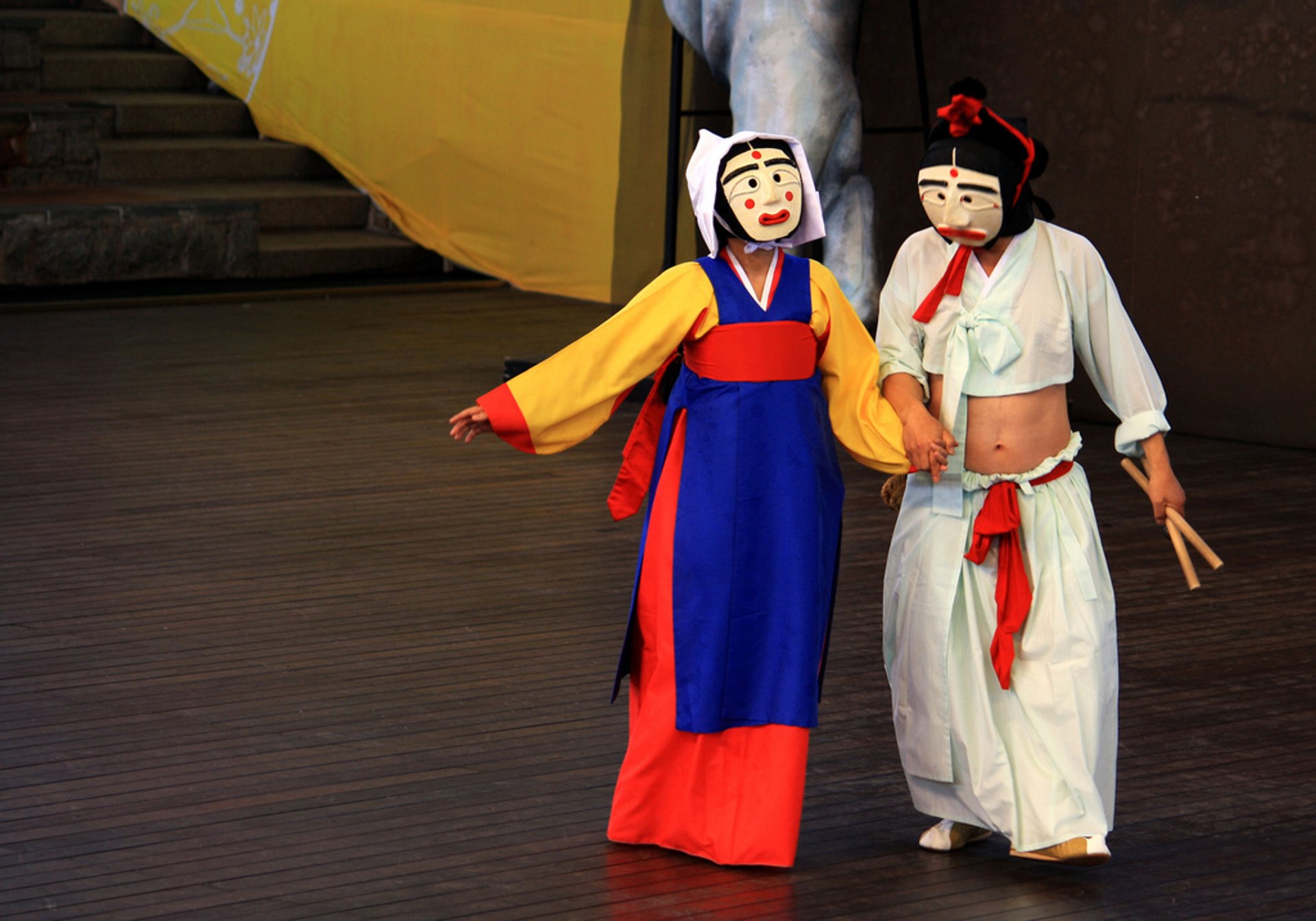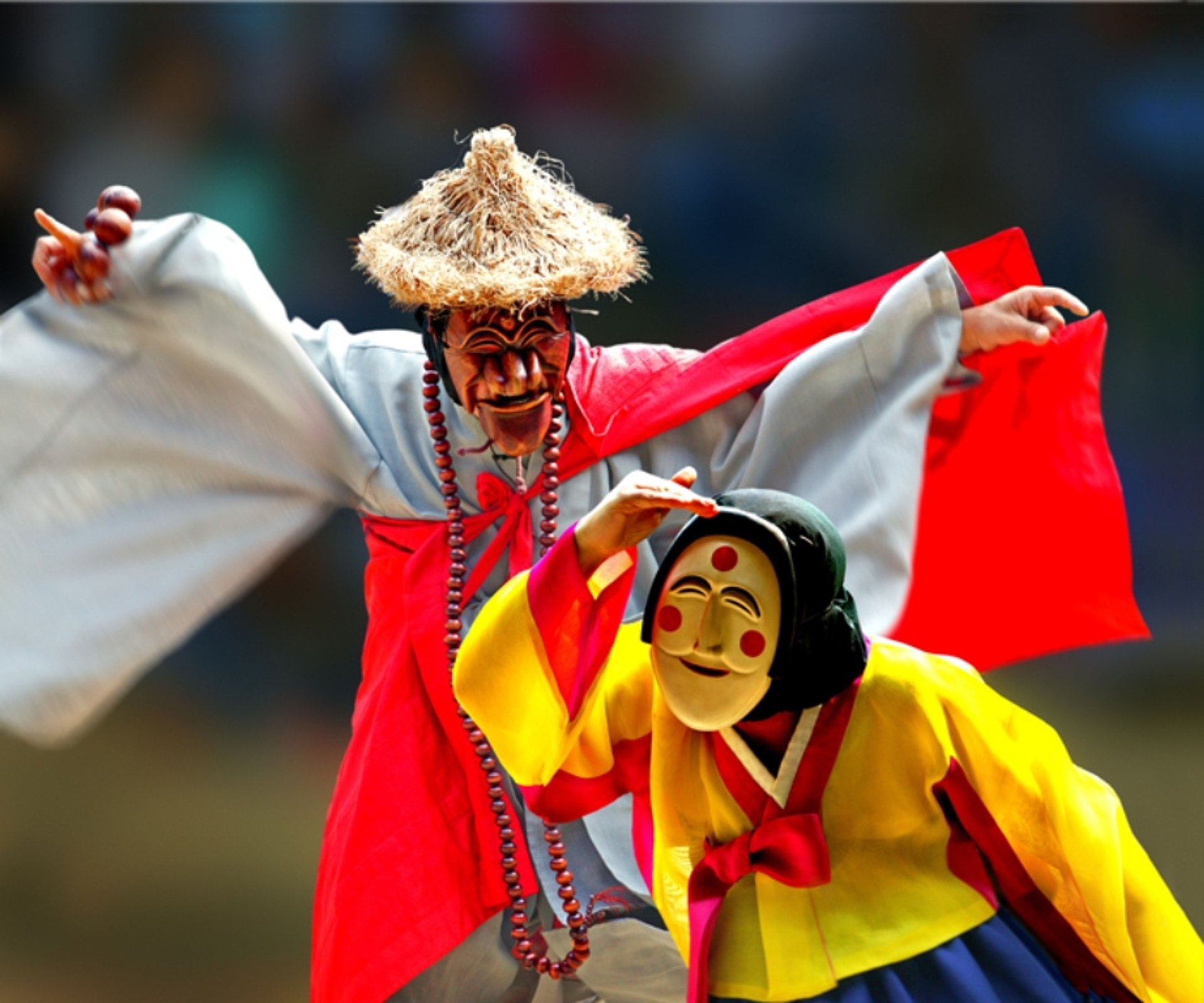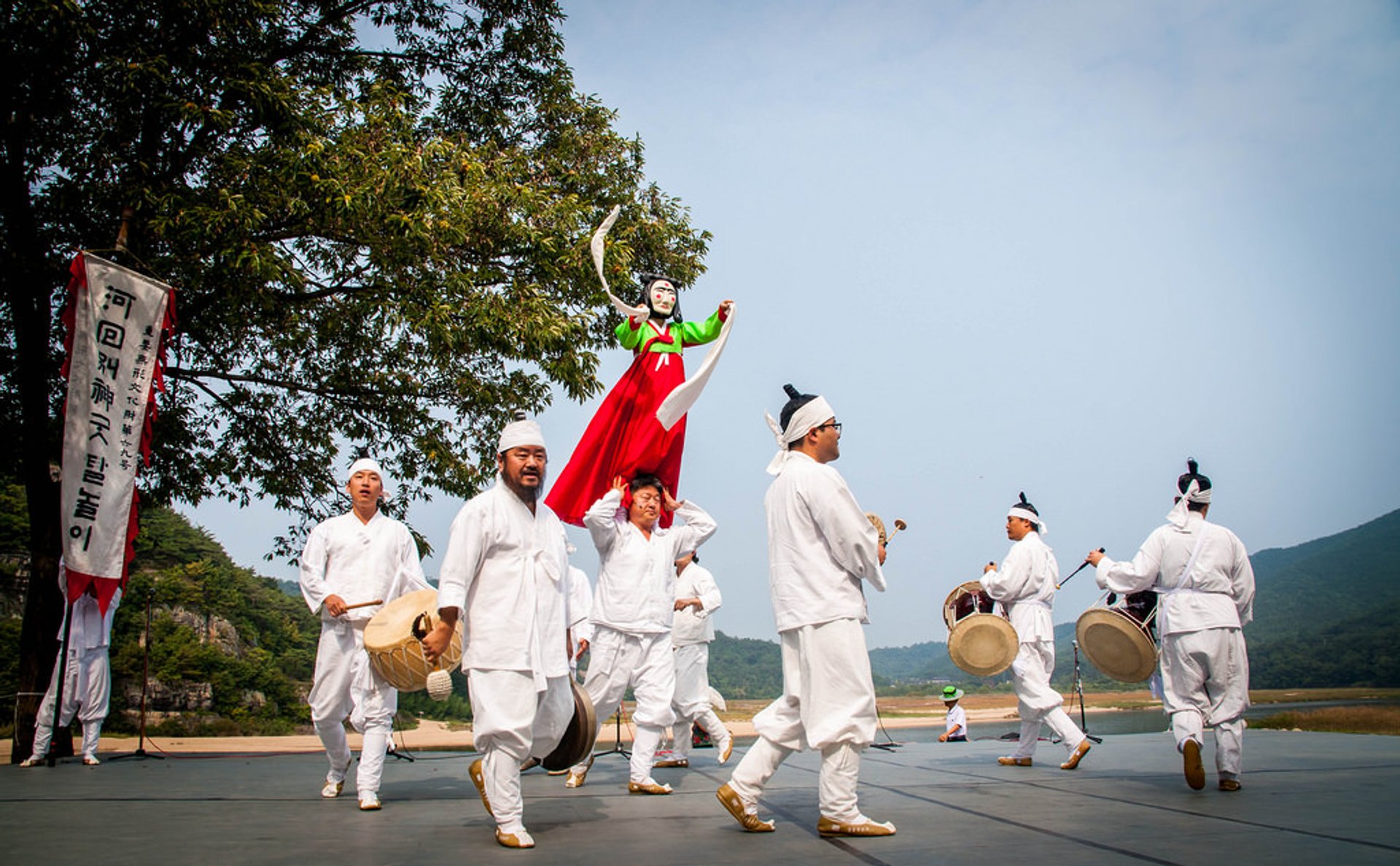 Andong, a city in Gyeongsangbuk-do Province which once became famous as a birthplace of Confucianism in Korea, nowadays is known for an exuberant International Mask Dance Festival that runs under the slogan "hearts bursting with excitement."
It once used to be focused on Korean mask dance tradition. Today the festival has grown to international event, and celebrates world mask dance culture.
The visitors will see a variety of mask dances including Songpa Sandae, Kwanno, Kangrung, Unyul, Pongsan, Suyoung Yaryu, and others.
Besides mask dancing, the festival highlights ancient rituals, in particular Lotus Lantern and Bonpae ceremonies, Songhwanggjae and Shamanist rituals, Naebanggasa chanting contest, and other colourful performances. Traditional music played with folk instruments will accompany all performances.
Along with Andong City, Hanoe folk village hosts a range of mask dance performances. Local highlights include the exhibition of ancient village totems named Jangsung.
This great occasion to entertain oneself and learn more about various cultures falls every year in late September through early October.
Find hotels and airbnbs near Andong Mask Dance Festival (Map)