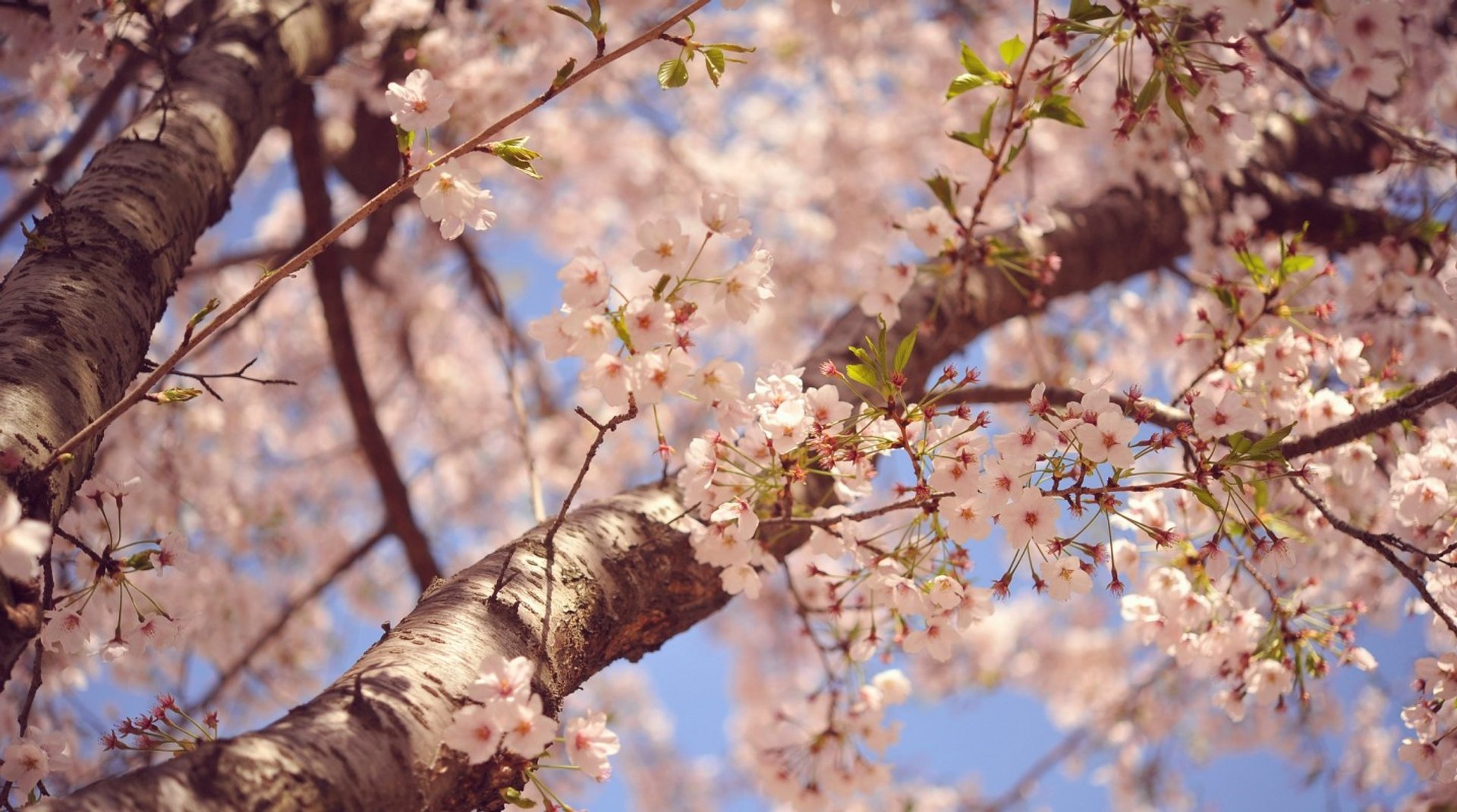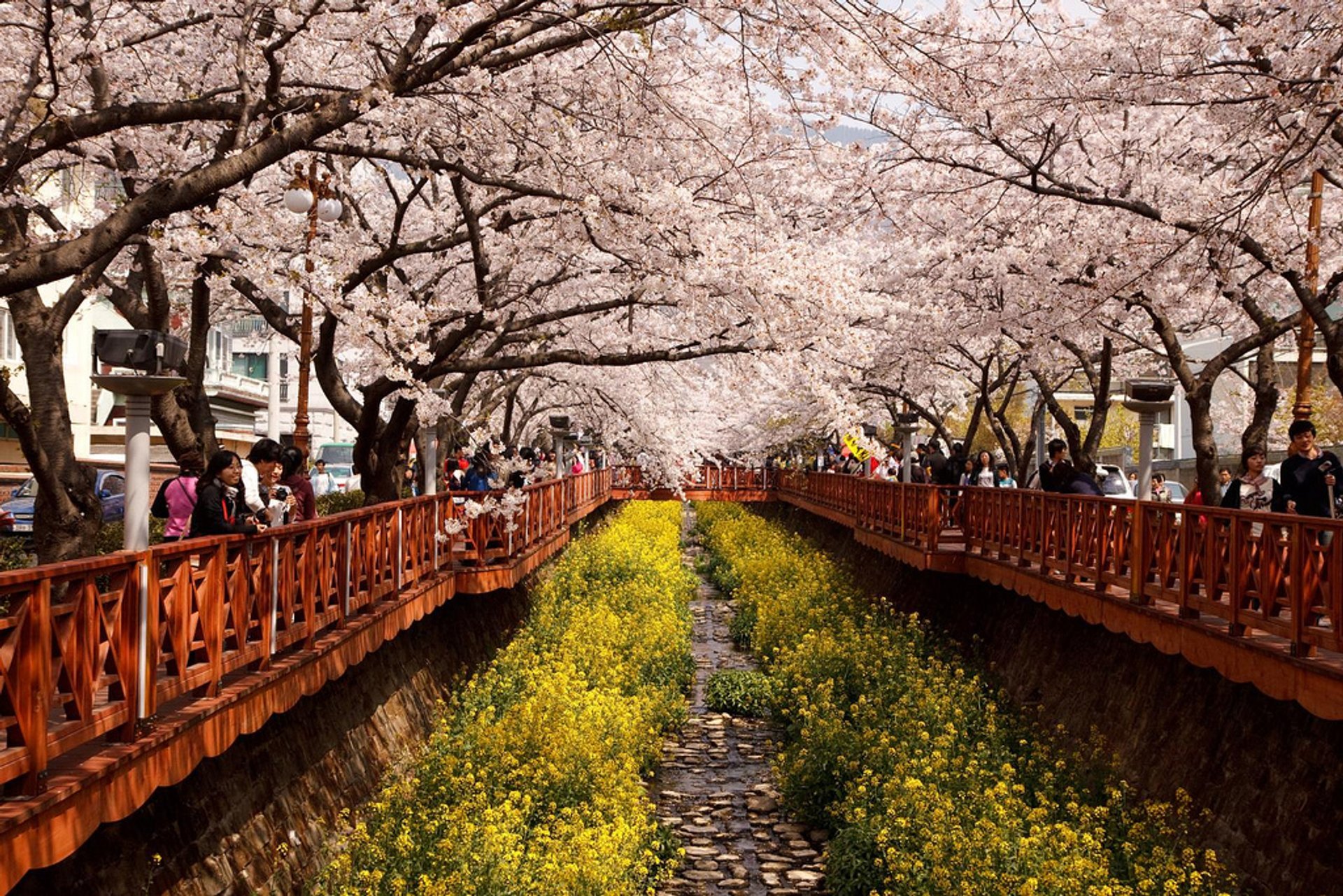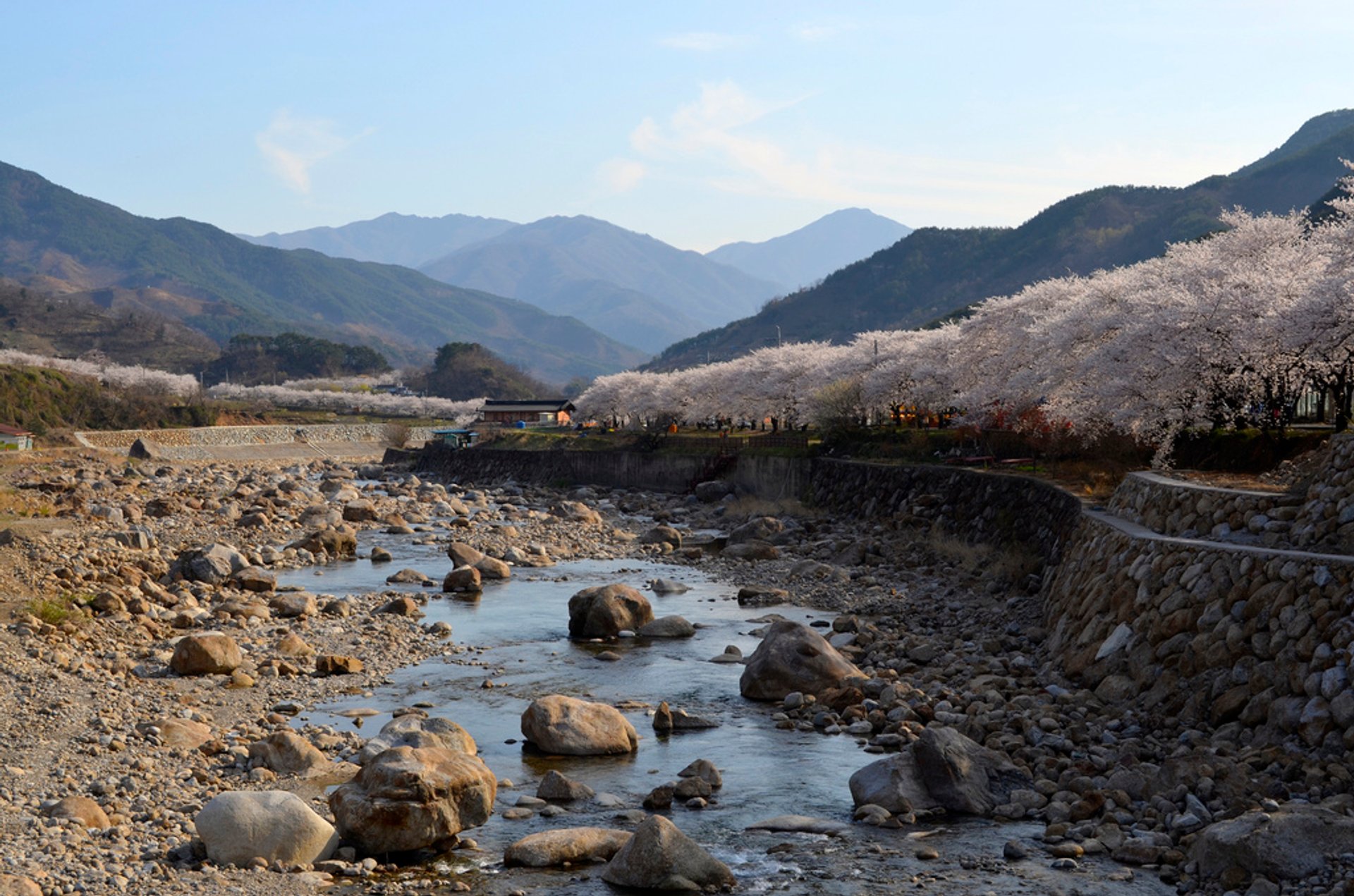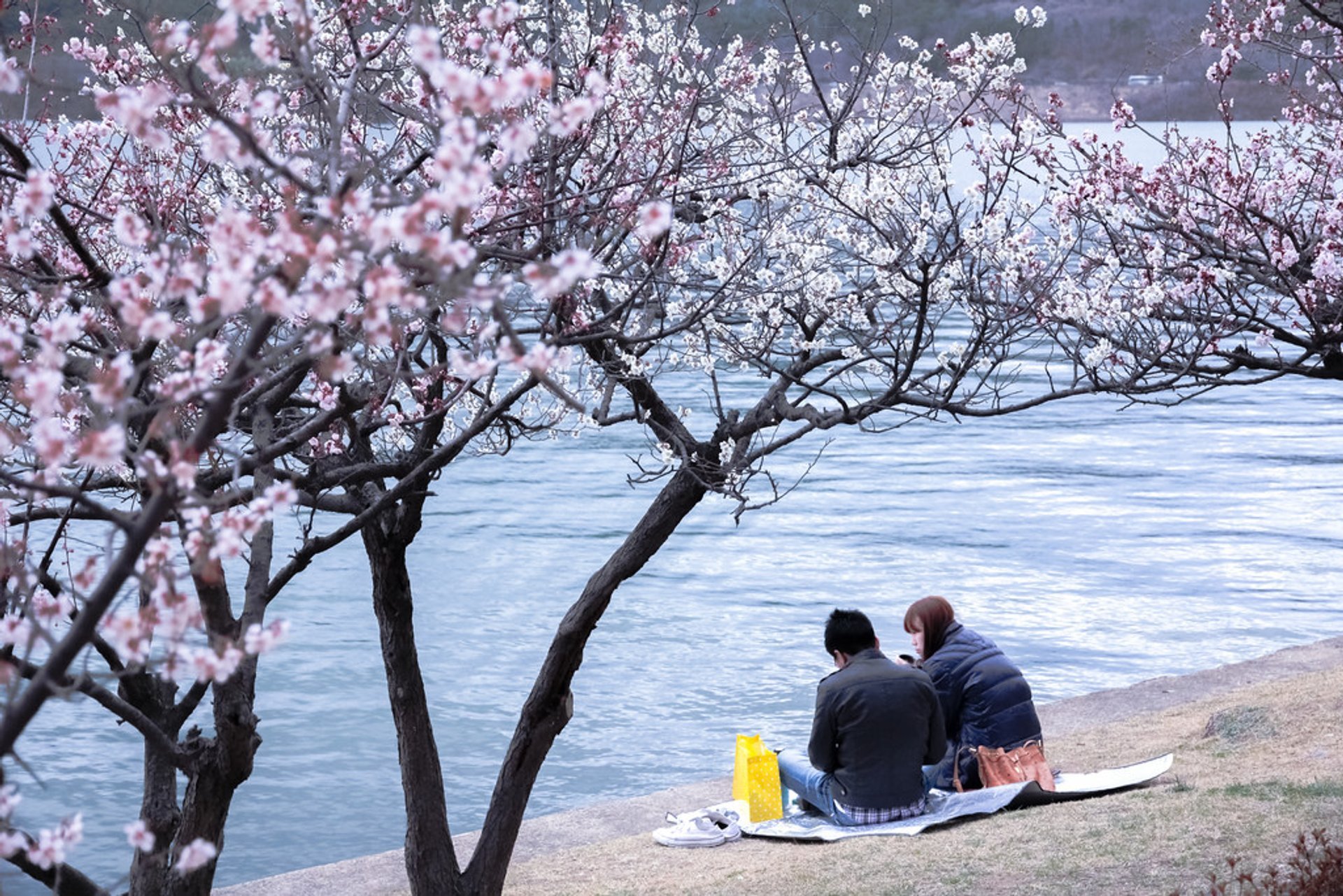 April is one of the best months to explore South Korea due to the gorgeous cherry blossom season. Trees covered in soft pink and white flowers ornate every region of the country. The blossoming starts in late March in the south and continues well into late April in the north.
The blossoming begins on Jeju Island starting from the end of March, and there are plenty of locations to observe beautiful fruit trees there. Or you can wait for a few weeks and enjoy a beautiful natural spectacle on the mainland.
Dozens of cherry blossom festivals are held every April throughout South Korea. The Jinhae Cherry Blossom Festival is one of the most impressive ones. It's held in Changwon City in early April. First, you should visit the local Gyeonghwa station with dozens of cherry trees lining the railroad. You can also stop by Yeojwa Stream and the Jehwangsan Park to observe tender blooms.
Another beautiful event that is worth a trip to the Korean countryside is the Hwagae Cherry Blossom Festival held in Hadong-gun, Gyeongsangnam-do. The most picturesque sites there include the Simni Cherry Blossom Road, the 4 km route between the Ssanggyesa Temple and Hwagaejangteo Market. The road is lined with 1,200 cherry trees.
Cherry trees are also abundant in the historic city of Gyeongju. The area around Bomun Lake features about 9,000 trees along an 8-km trail. Andong Hahoe Folk Village also offers some entertainment and activities.
Cherry trees start blooming in Seoul in early April. Yeouido Spring Flower Festival is the most popular cherry blossom viewing event there. It features about 1,400 cherry trees as well as plenty of entertainment: exhibitions, traditional arts, street performances, food vendors, and competitions. Take a scenic stroll along the Han River and admire the awakening nature in the capital of South Korea.
Find hotels and airbnbs near Cherry Blossom (Map)