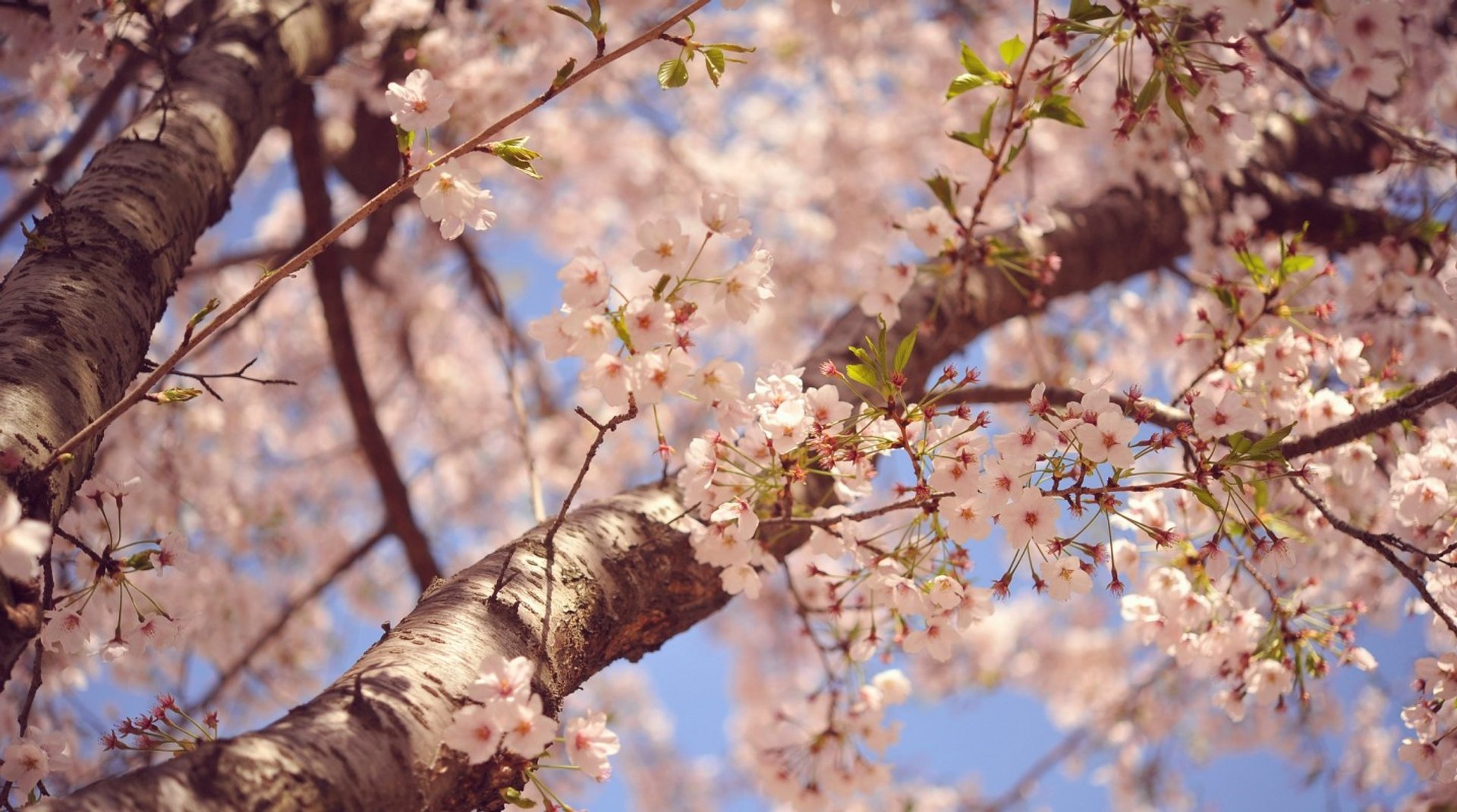 Trees covered in soft pink and white petals ornate every second neighbourhood in every region of the country. The blossoming season varies from late March in the south well into late April in the north.
Dozens of festivals are held in the meantime, but the Jinhae Cherry Blossom Festival is an unmissable one. It's held in early April at local Gyeonghwa station, with dozens of cherry trees lining the railroad.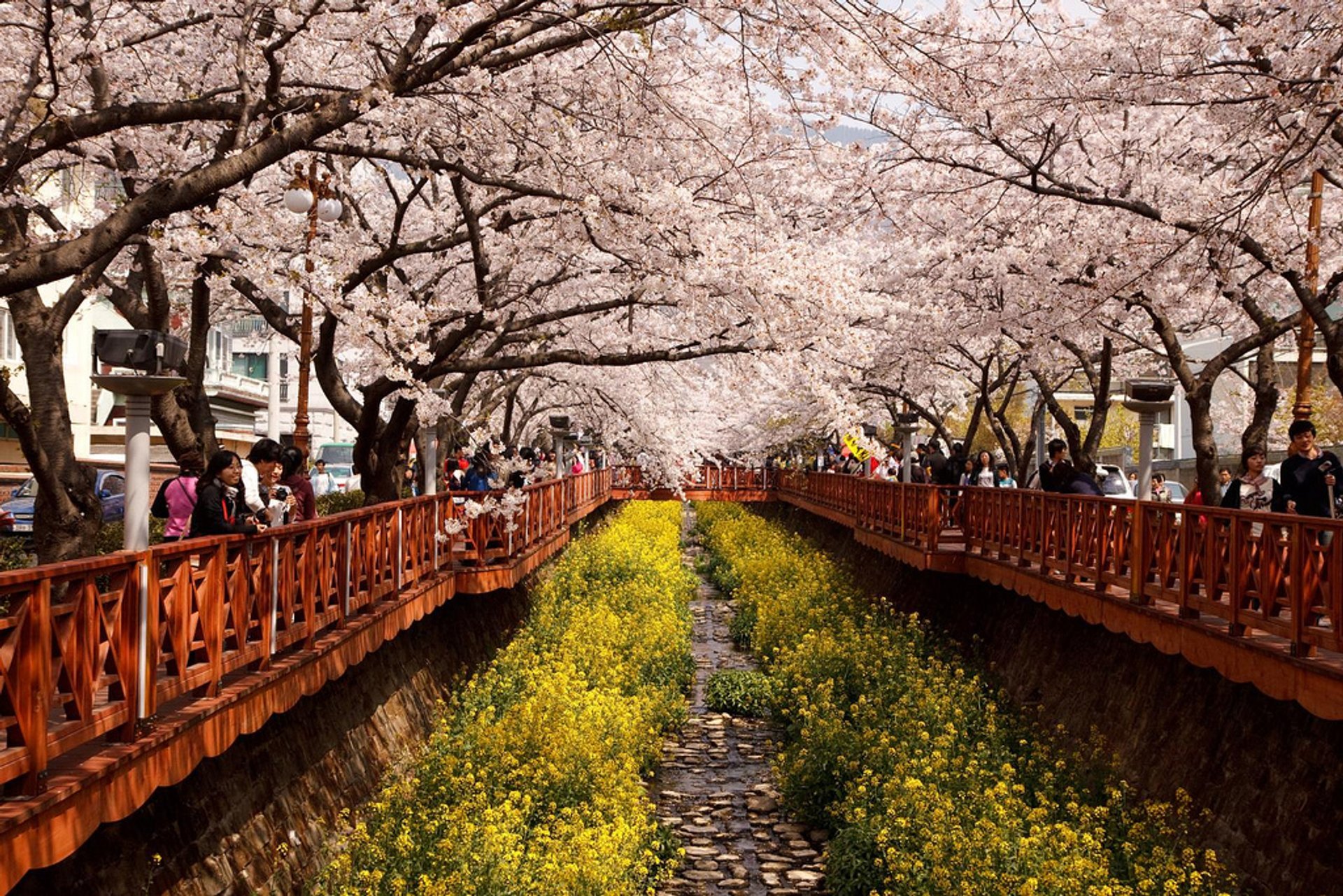 Magnificent views can also be found at the Hwagae Cherry Blossom Festival.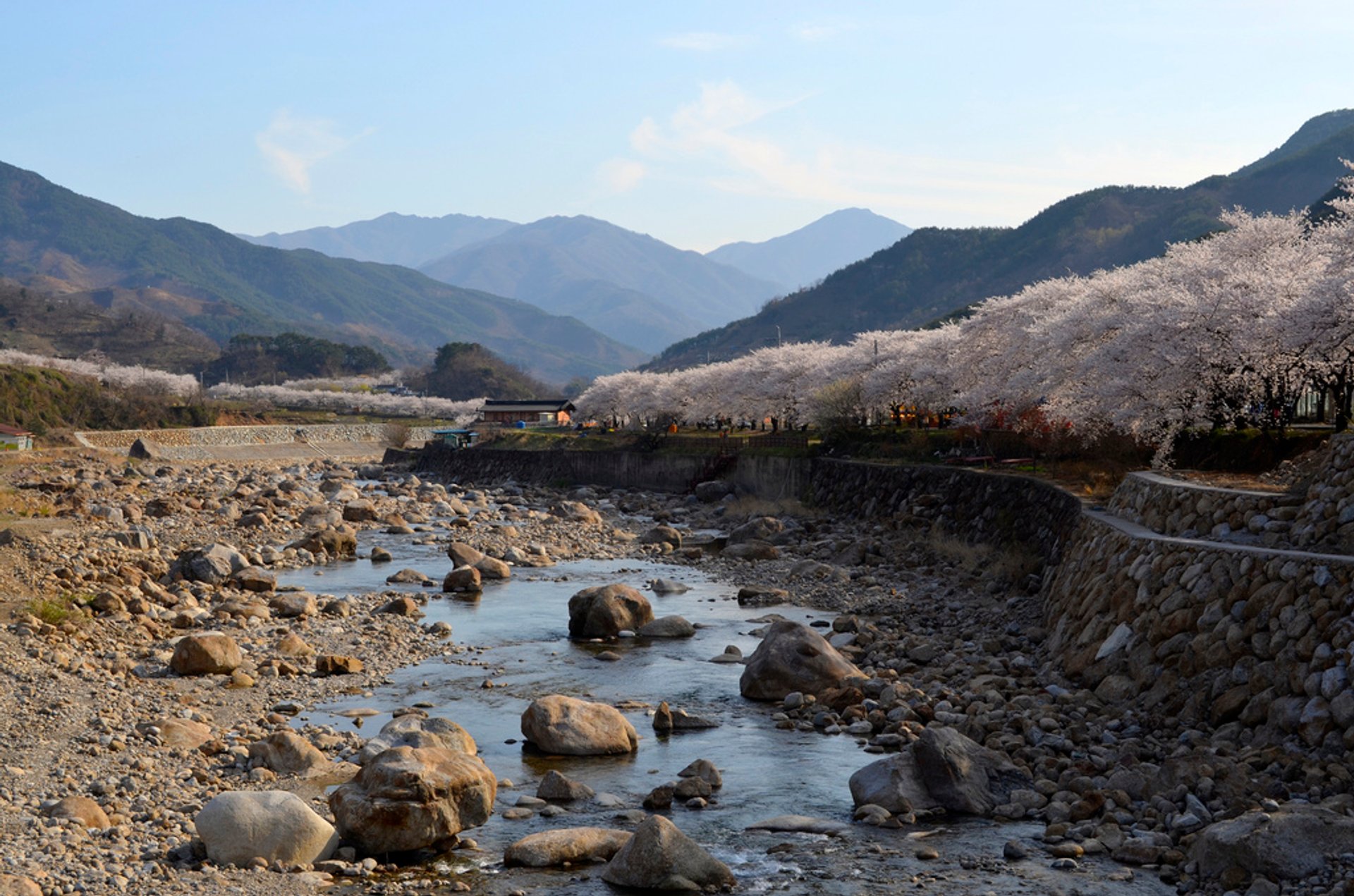 Cherry trees are also numerous in Gyeongju, especially around Bomun Lake, in Andong Hahoe Folk Village, and of course in the capital city of Seoul, famous mainly for Yeouido Spring Flower Festival.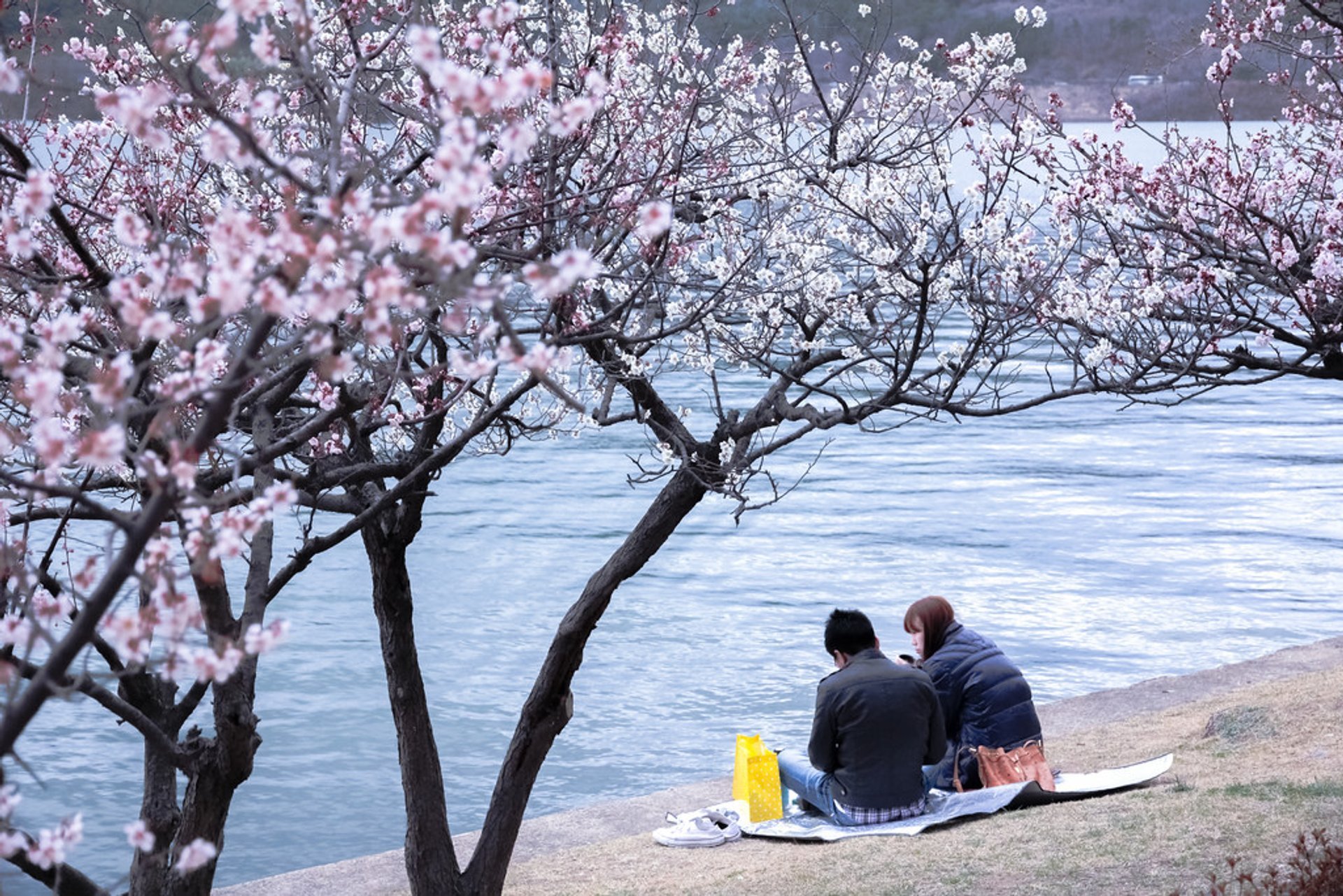 Cherry Blossom Featured in