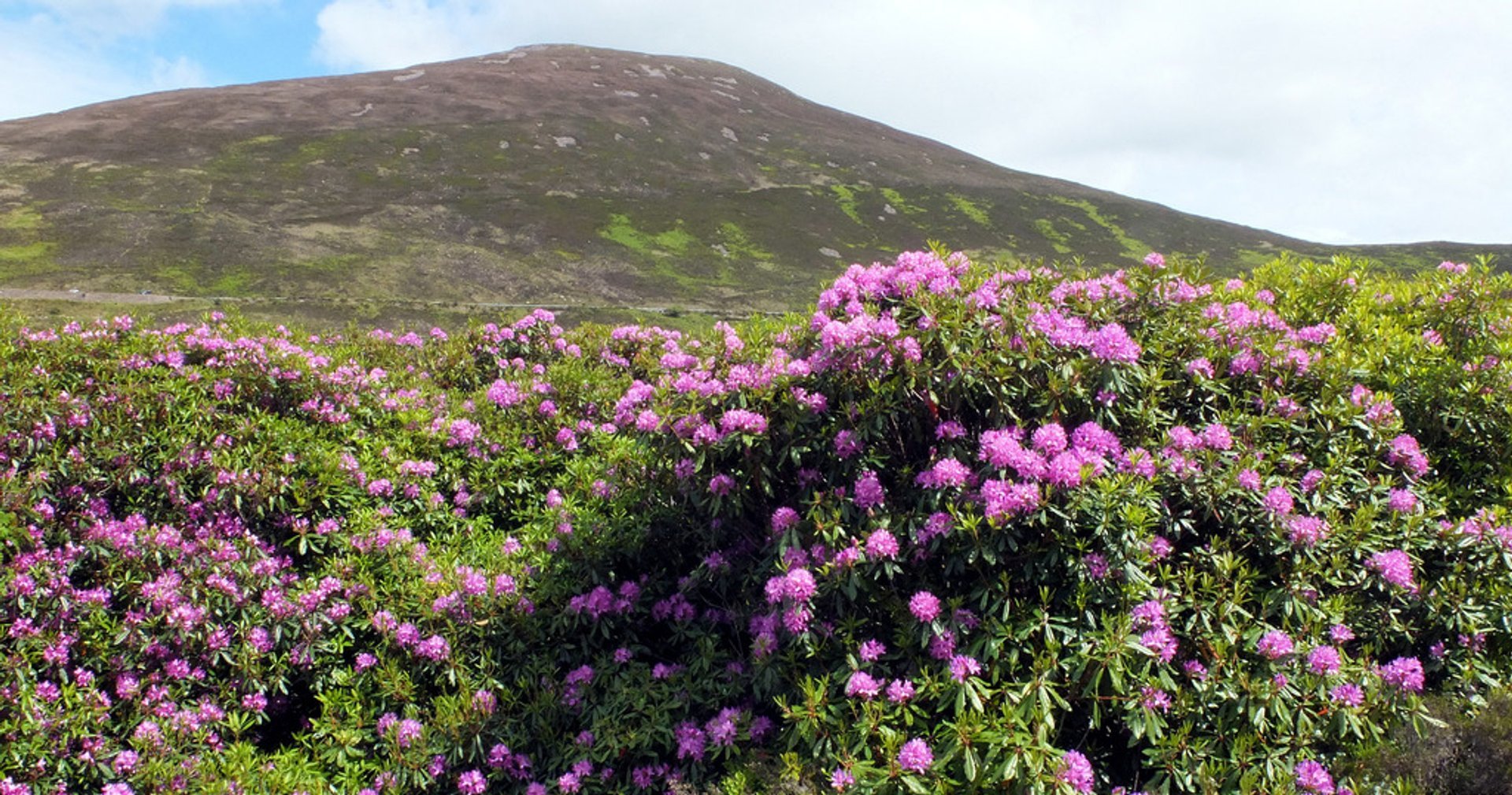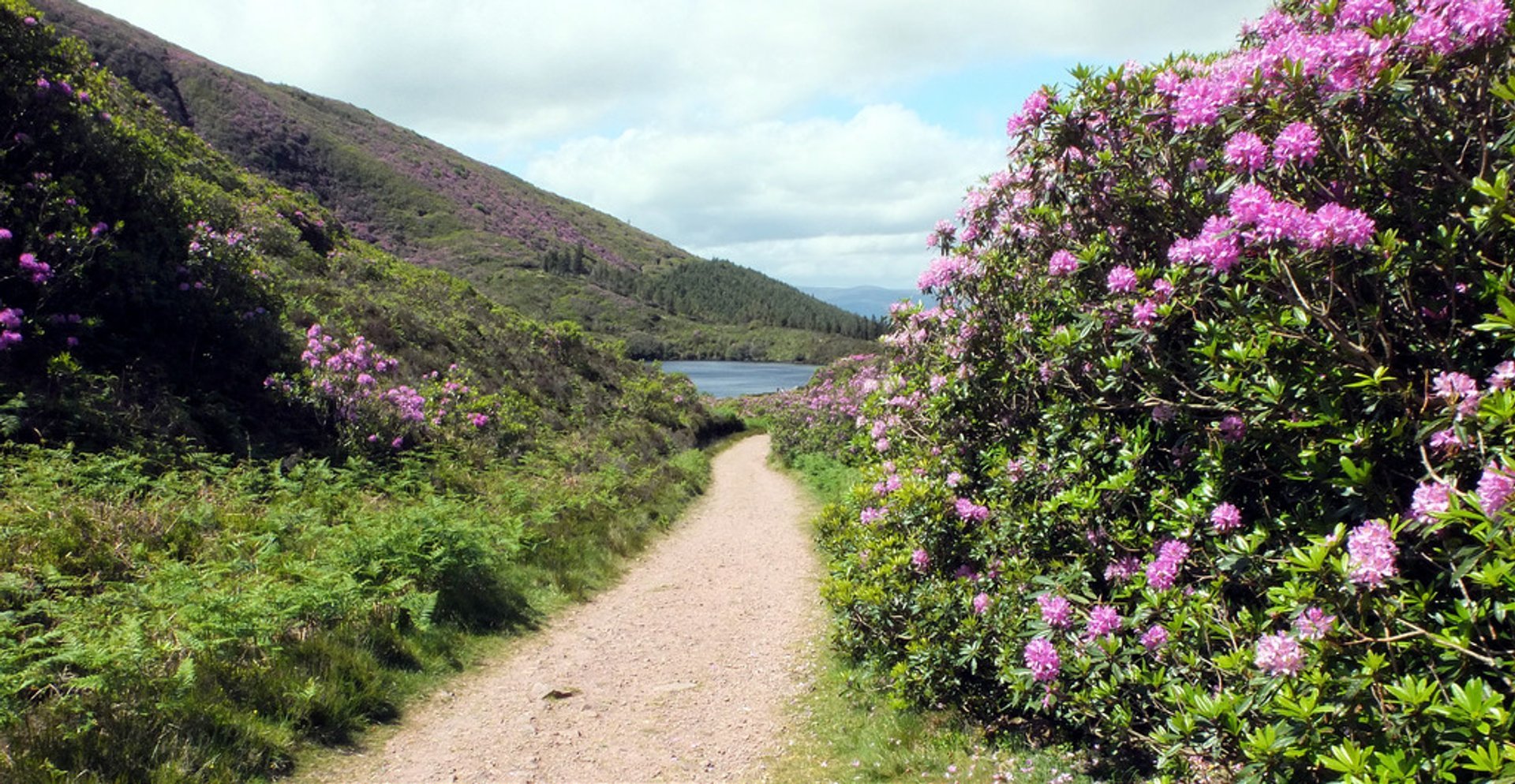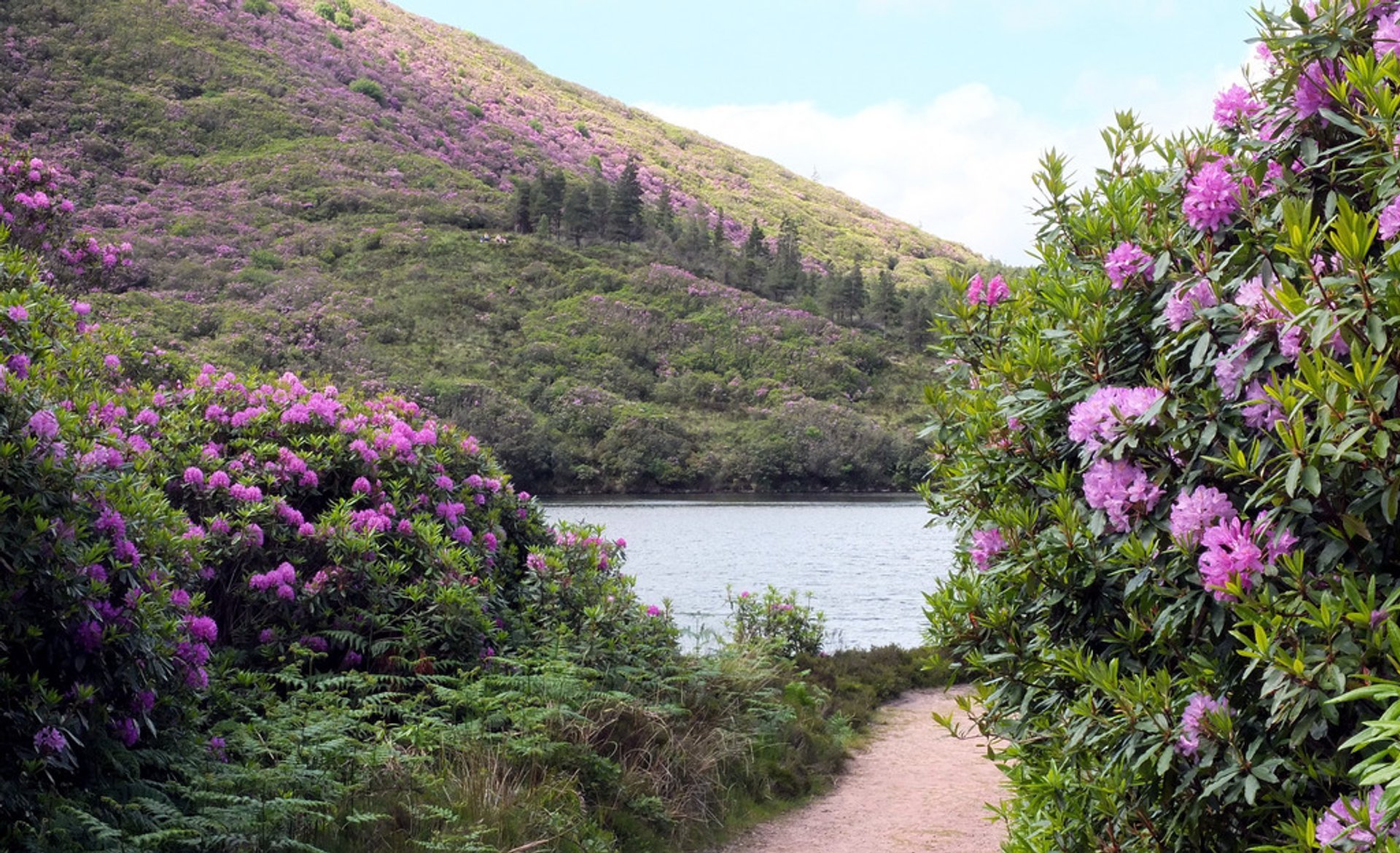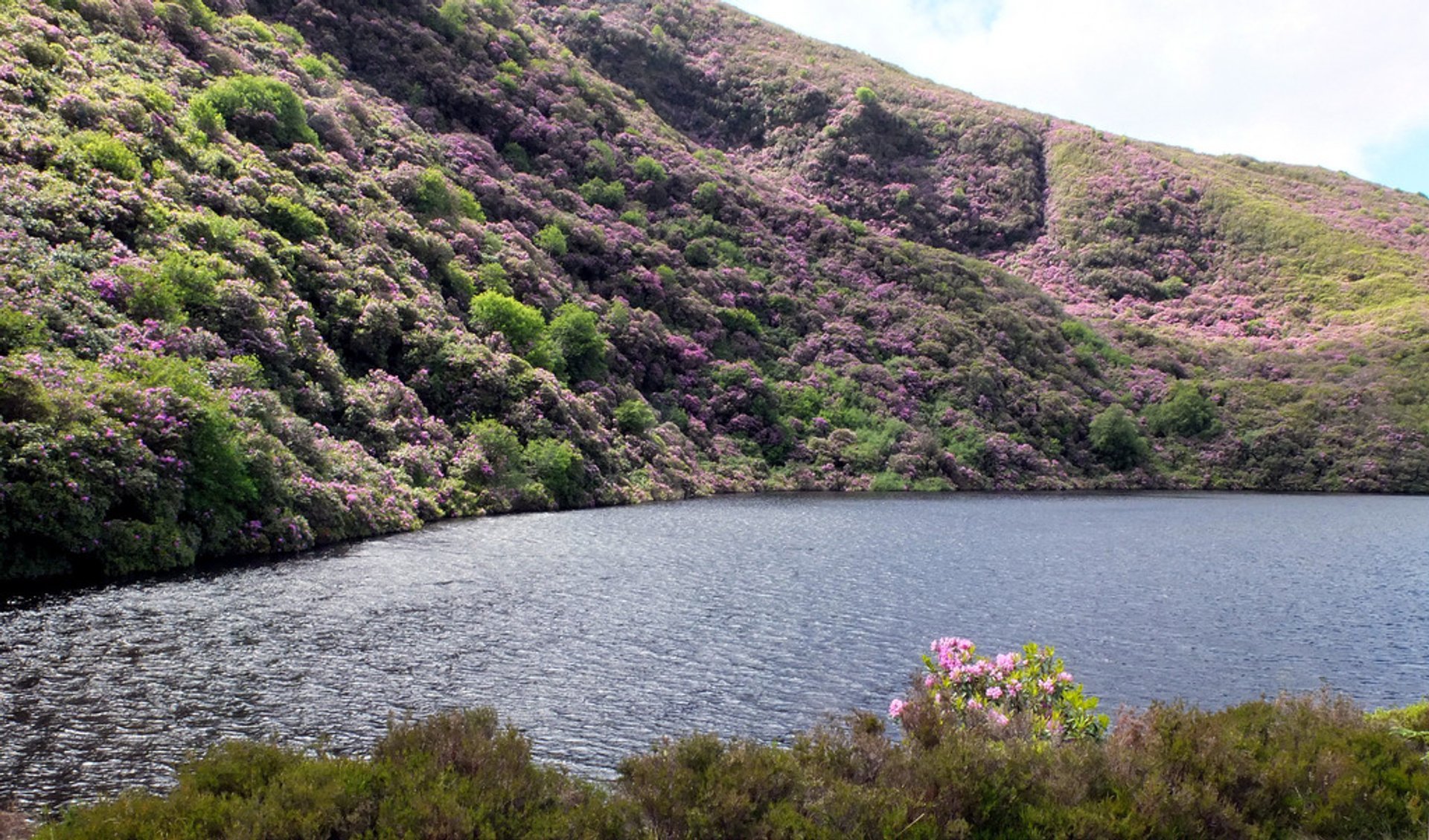 Every year between mid-May and mid-June the Vee Pass above Clogheen becomes covered with the bloom of rhododendrons. The timing depends a lot on weather factor though. If it is too cold the blooming will be delayed, if the weather is windy, the flowers can be blown away.
The rhododendrons were planted in the area of Vee in the 1960s and since then it occupied the whole territory around. Being a really virulent plant, it damages any other vegetation around it.
There are lots of legends and stories about this area, the Vee lake, and the flowers. In late spring thousands of people visit the place to enjoy the colourful landscape. You will easily find a way as it is well sign-posted.
The Vee Pass runs under the R668 number between Lismore, Co. Waterford and Clogheen in Co. Tipperary.