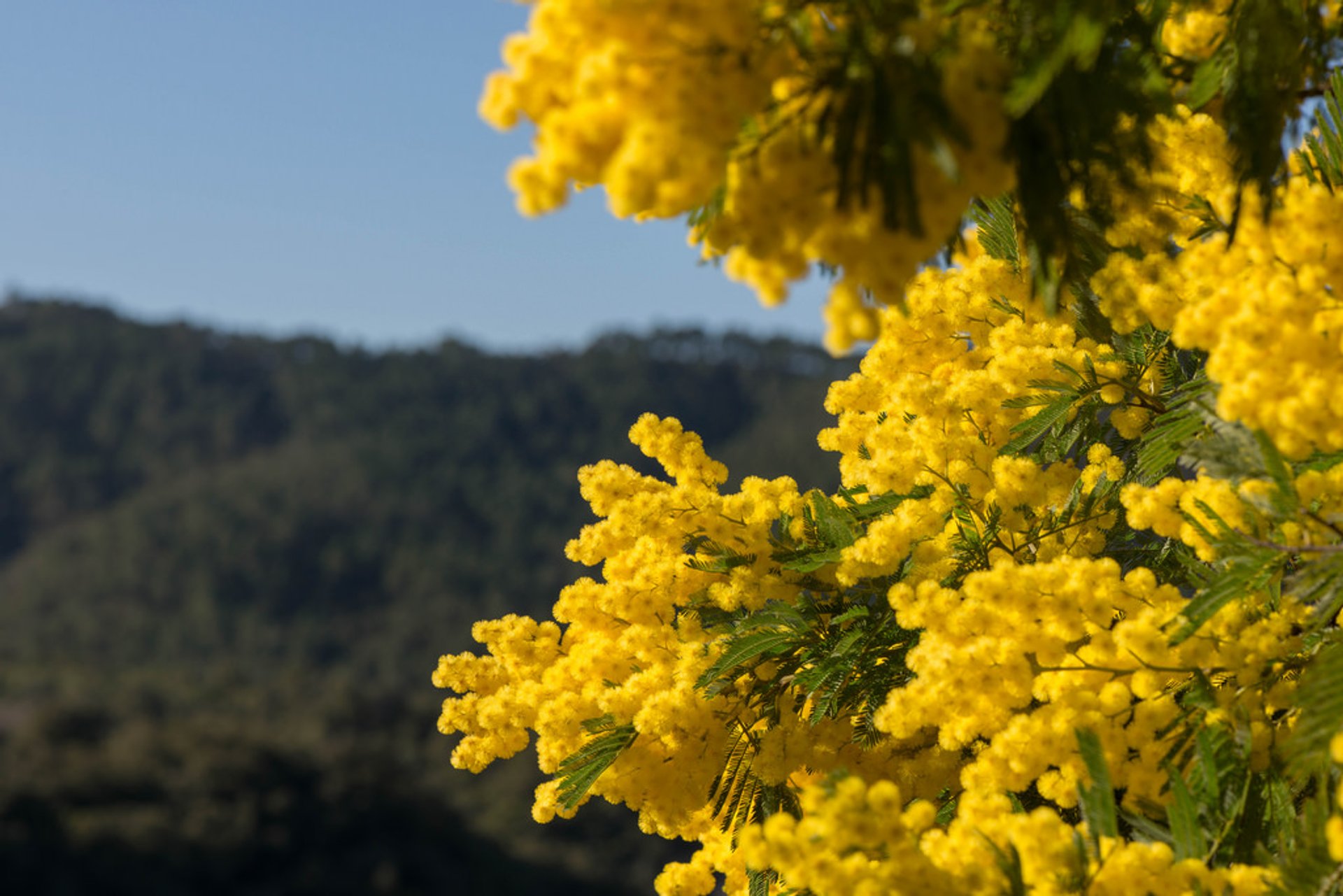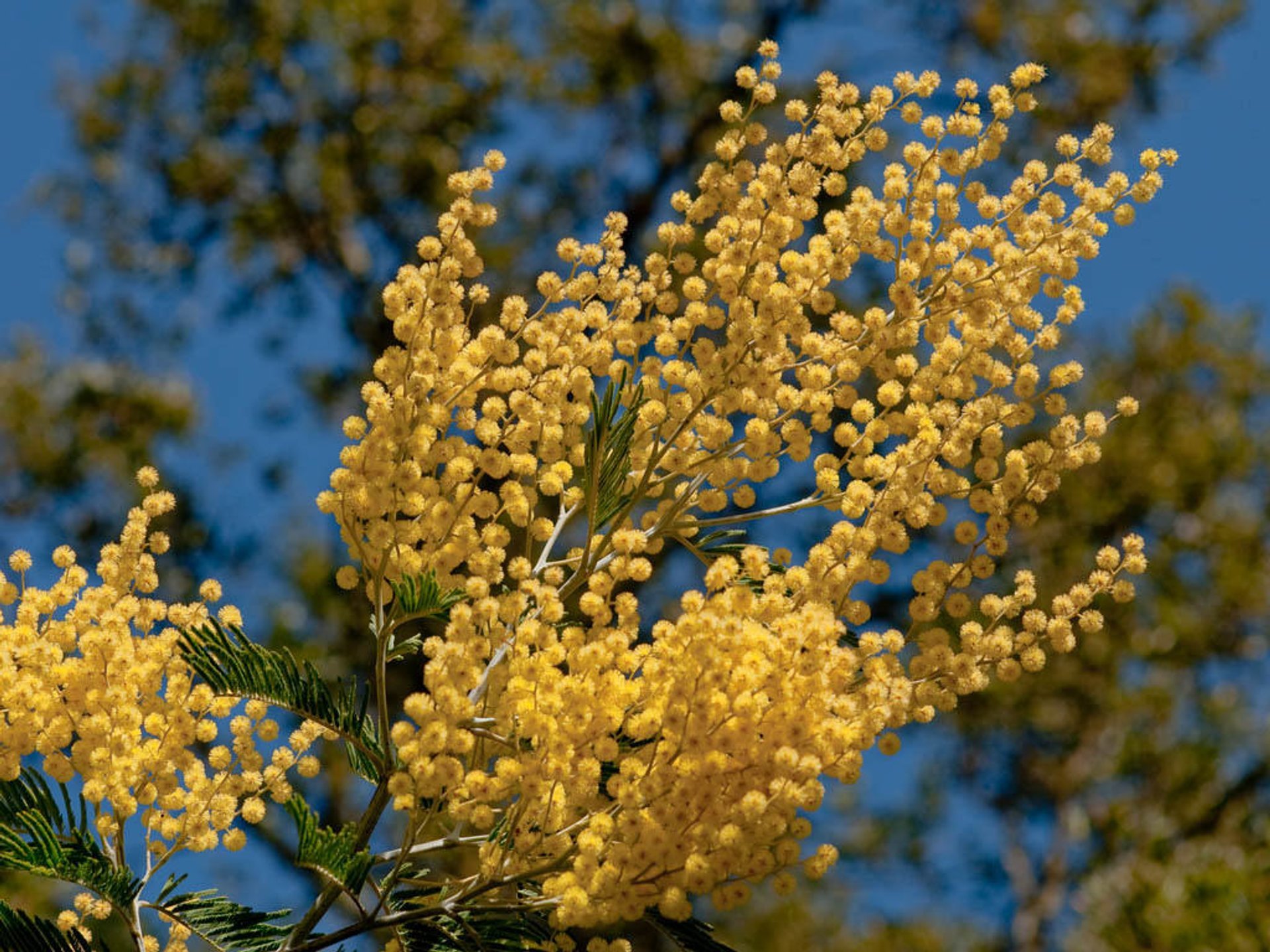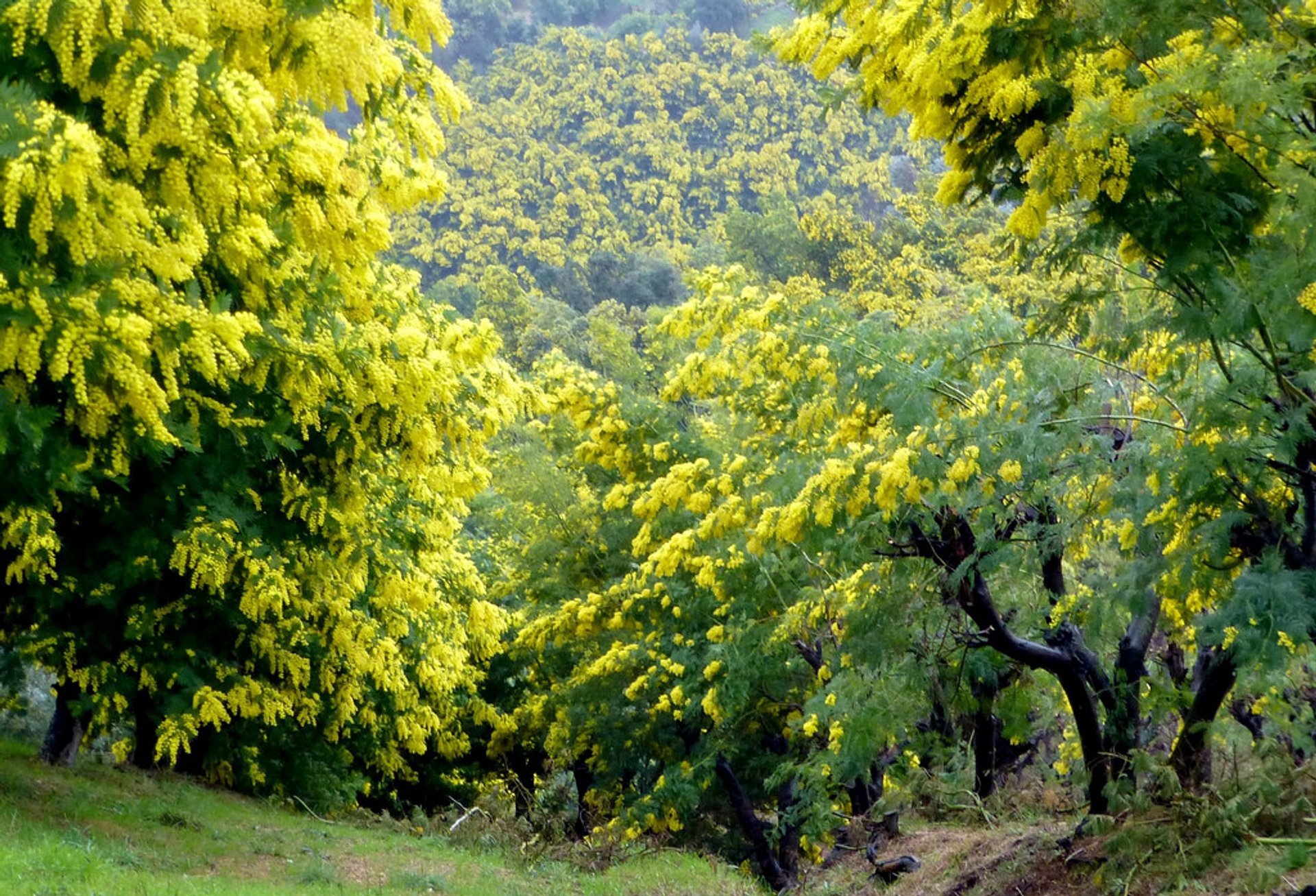 There are a couple of towns in Provence flowered with bright yellow mimosa bushes. Every year between January and March when mimosa is in bloom each town has a celebration dedicated to it. Ideally, one should be able to drive from town to town and catch every celebration.
The Route du Mimosa starts in Bormes-les-Mimosas, then crosses Rayol-Canadel-sur-Mer, Sainte-Maxime, Saint-Raphaël, Mandelieu-La Napoule, Tanneron, Pégomas, and eventually ends in Grasse. The festivities include flower parades, exhibitions, visits to mimosa forests, illuminated night parades, the election of Miss Mimosa at the end, as well as lots of fun and music.
A walking tour around each town is an excellent opportunity to discover some old architecture together with their blooming fragrant inha​bitants.
Find hotels and airbnbs near Mimosa Route (Map)