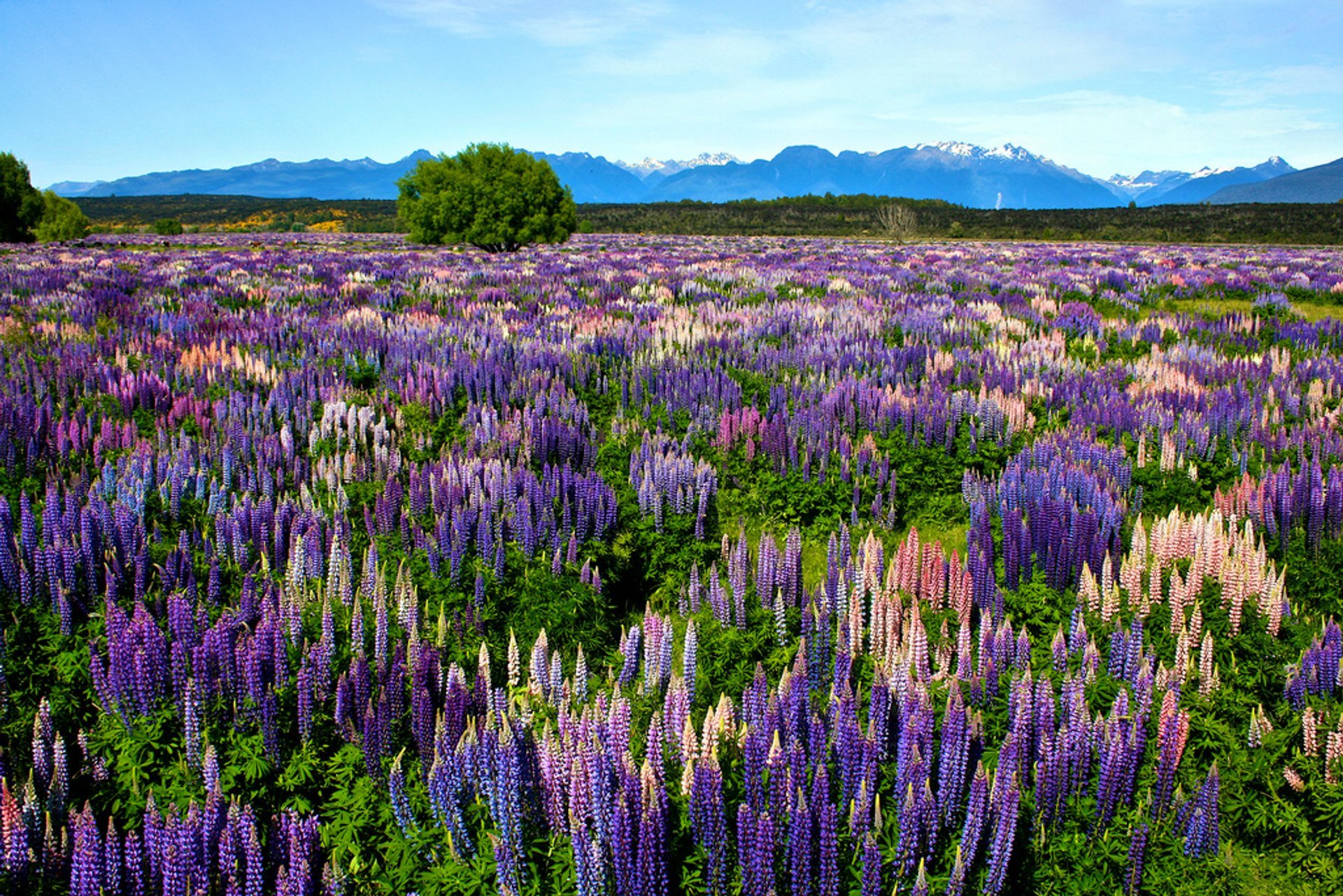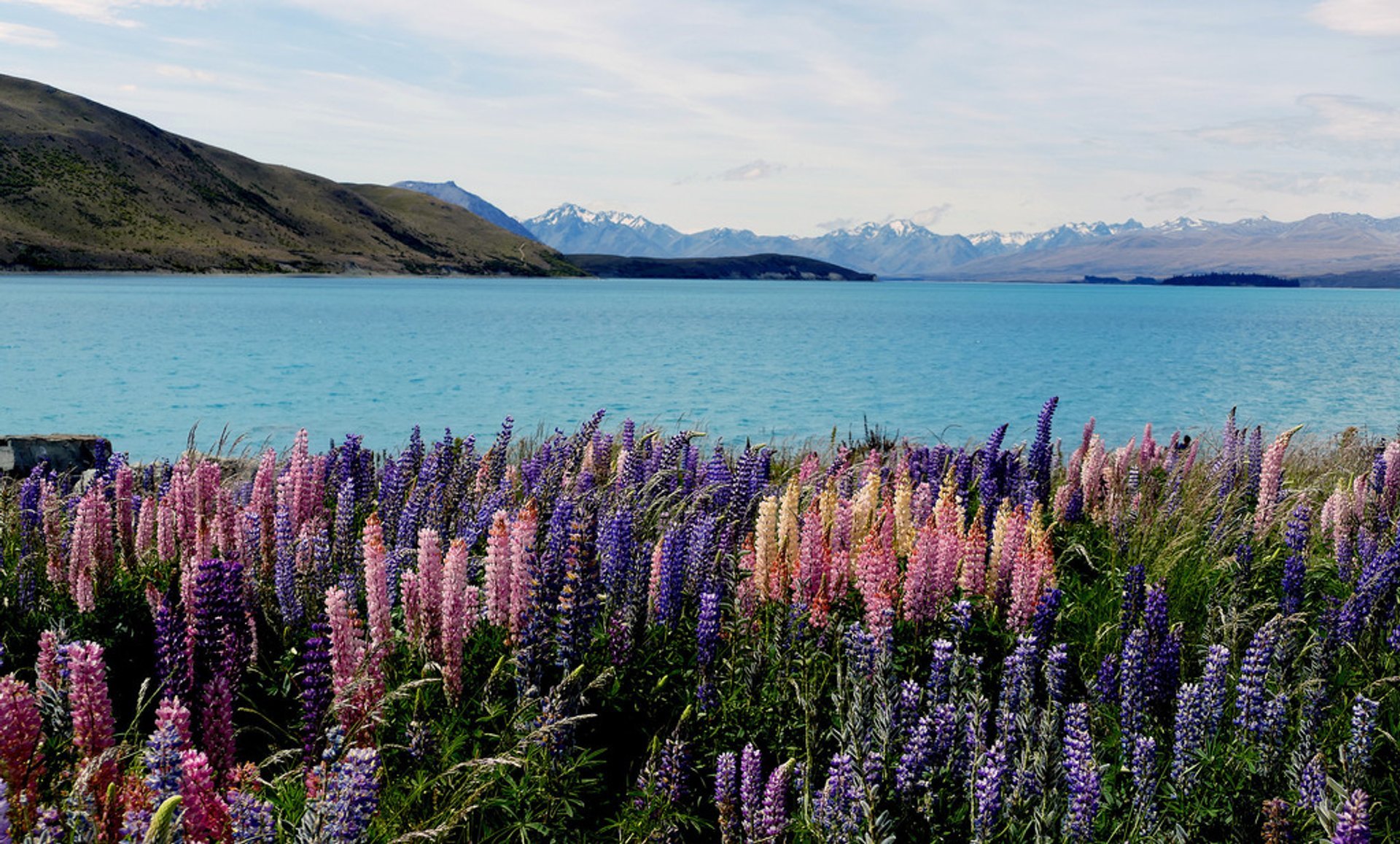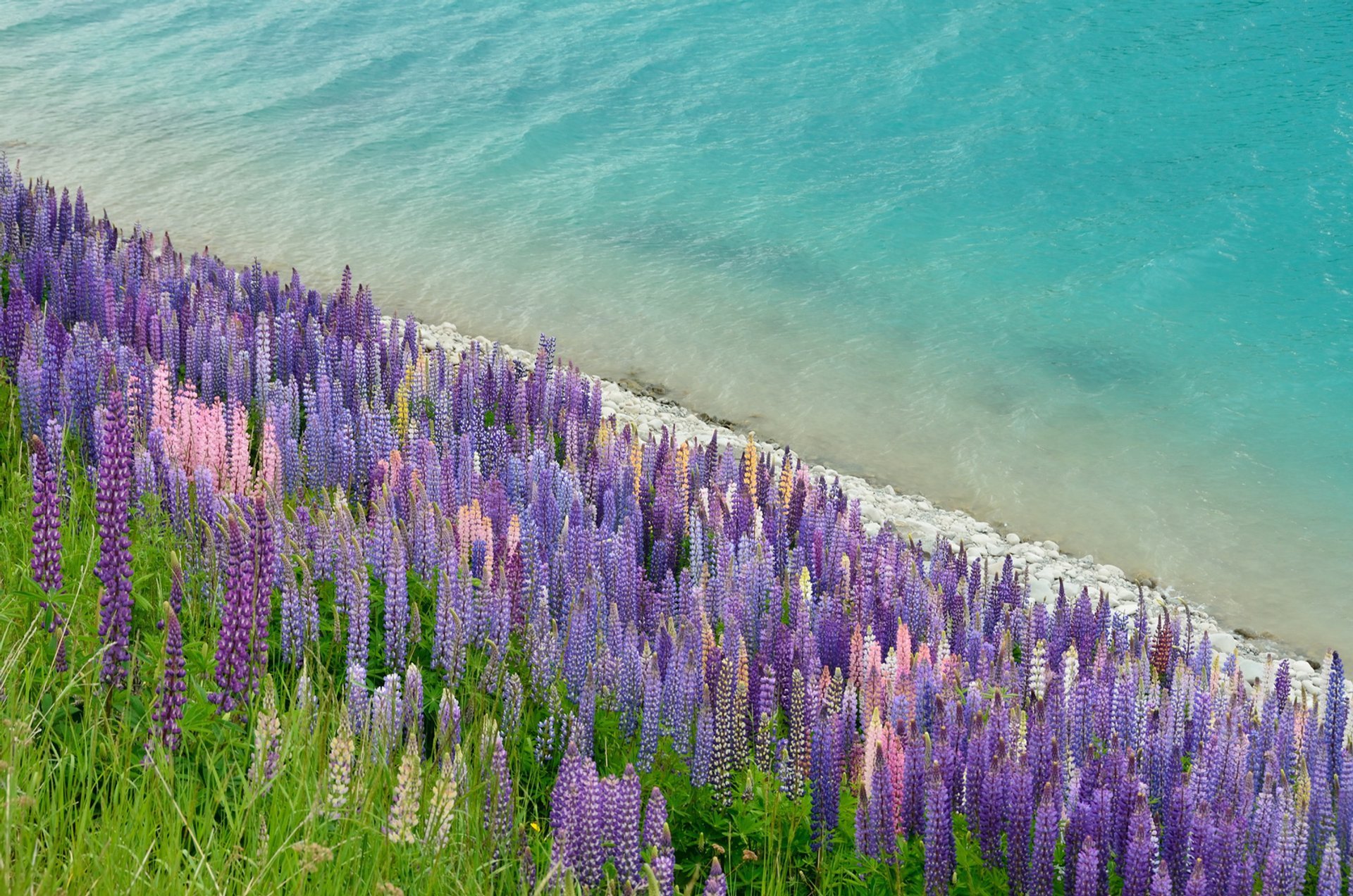 Every year from mid-November to December vast areas along riverbeds of Mackenzie Region on the South Island burst with color and fragrance. Thousands of lupins cover the landscape with purple, pink, blue, and yellow hues. The Russell lupin is an exotic plant, native to North America, which can grow to the height of 5 ft (1.5 m). These tall colorful spikes can be found in large numbers growing along the roadsides, wide-open areas, and near the waterbeds.
When to see New Zealand lupins?
Generally, lupins could be spotted in New Zealand between spring and summer, but prime lupin season falls between mid-to-late November and late December, fading away just after Christmas. The best bet would be planning your scenic getaway within a short timeframe from late November to mid-December. Also, note that the season differs depending on location, starting earlier in the northern areas, and gradually moving south as December sets in. To make it more clear, Lake Tekapo lupins are at their peak in late November, whereas the best time to absorb lupin bloom around Wanaka is mid-December.
Where to see New Zealand lupin fields?
Some of the most scenic places for viewing lupins are around Lake Tekapo, Lake Wanaka, along the Ahuriri River, and near Twizel. Mount Cook National Park is another great destination for nature enthusiasts. There are many lupin fields along the road that leads to Mount Cook Village. Lake Hawea offers a bit of a variety since it is famous not only for purple and pink varieties but also for yellow lupins, growing along the edge of the lake. The Isthmus Peak Trail offers some of the most breathtaking views of the lake and various wildflowers. Additionally, Crown Range Road connecting Wanaka and Queenstown has tons of yellow ones.
Tips for lupin-spotting in NZ
When roaming Mackenzie Country, you'll be tempted by numerous scenic patches, often alongside the roads. However, stopping in the middle of a narrow and twisty road is not secure. So be patient and choose designed pull-off sights to enjoy the flowers. One of the safest areas to spot lupins is along the Ahuriri River near Omarama. Another advantage of this location is parking and camping options. Or you can opt from a range of hotels tucked amidst lupin fields (see the map below).
Find hotels and airbnbs near Lupine (Map)