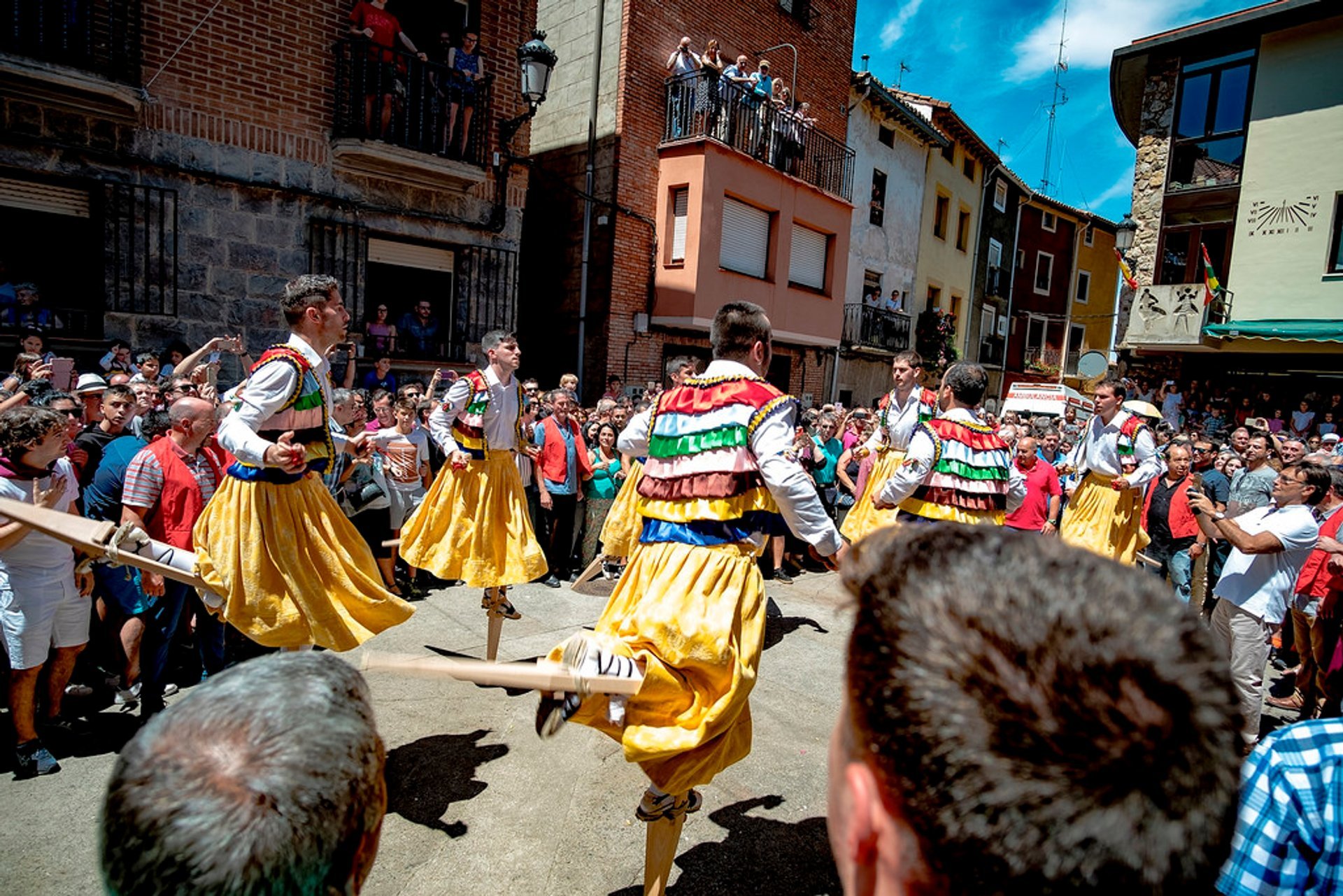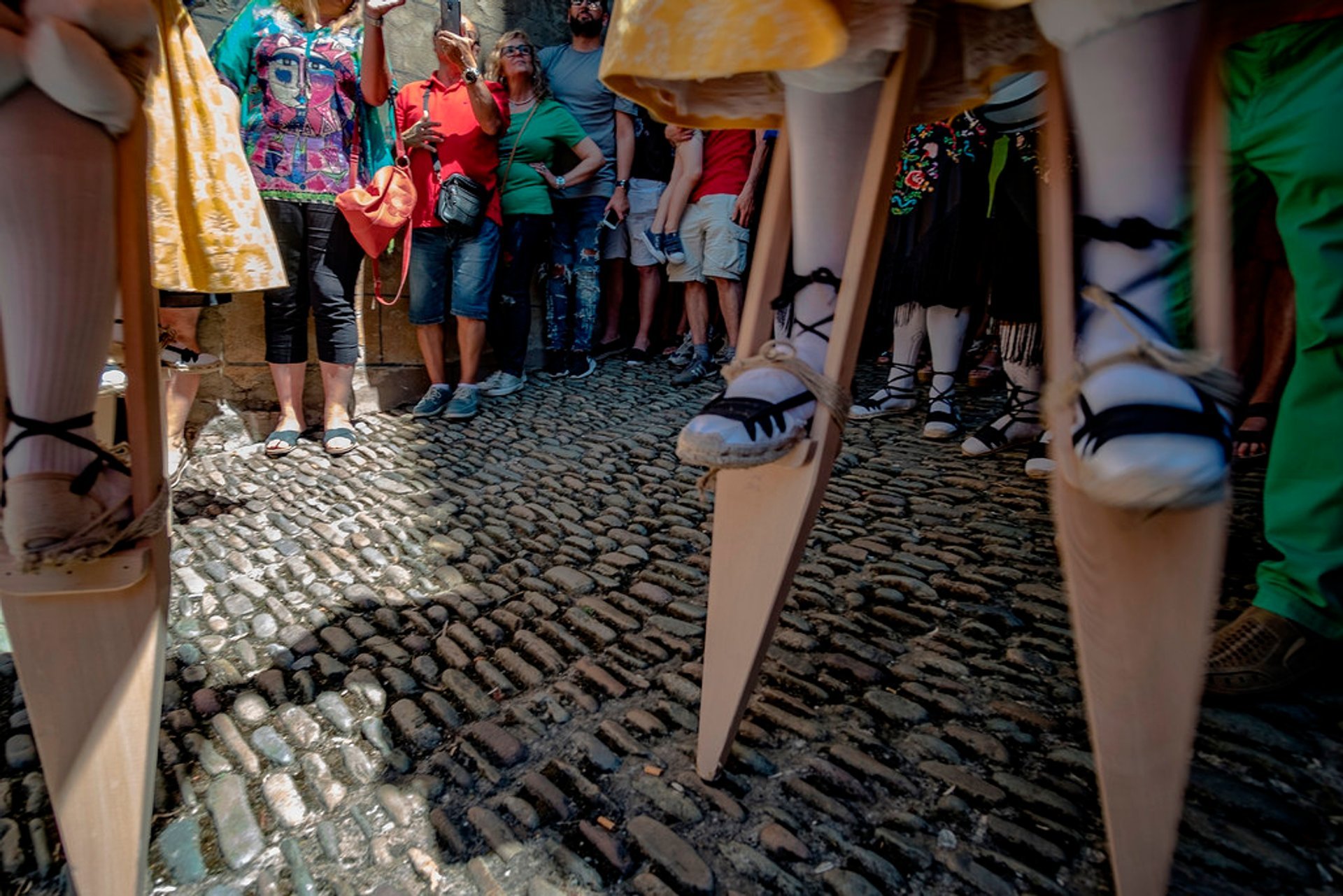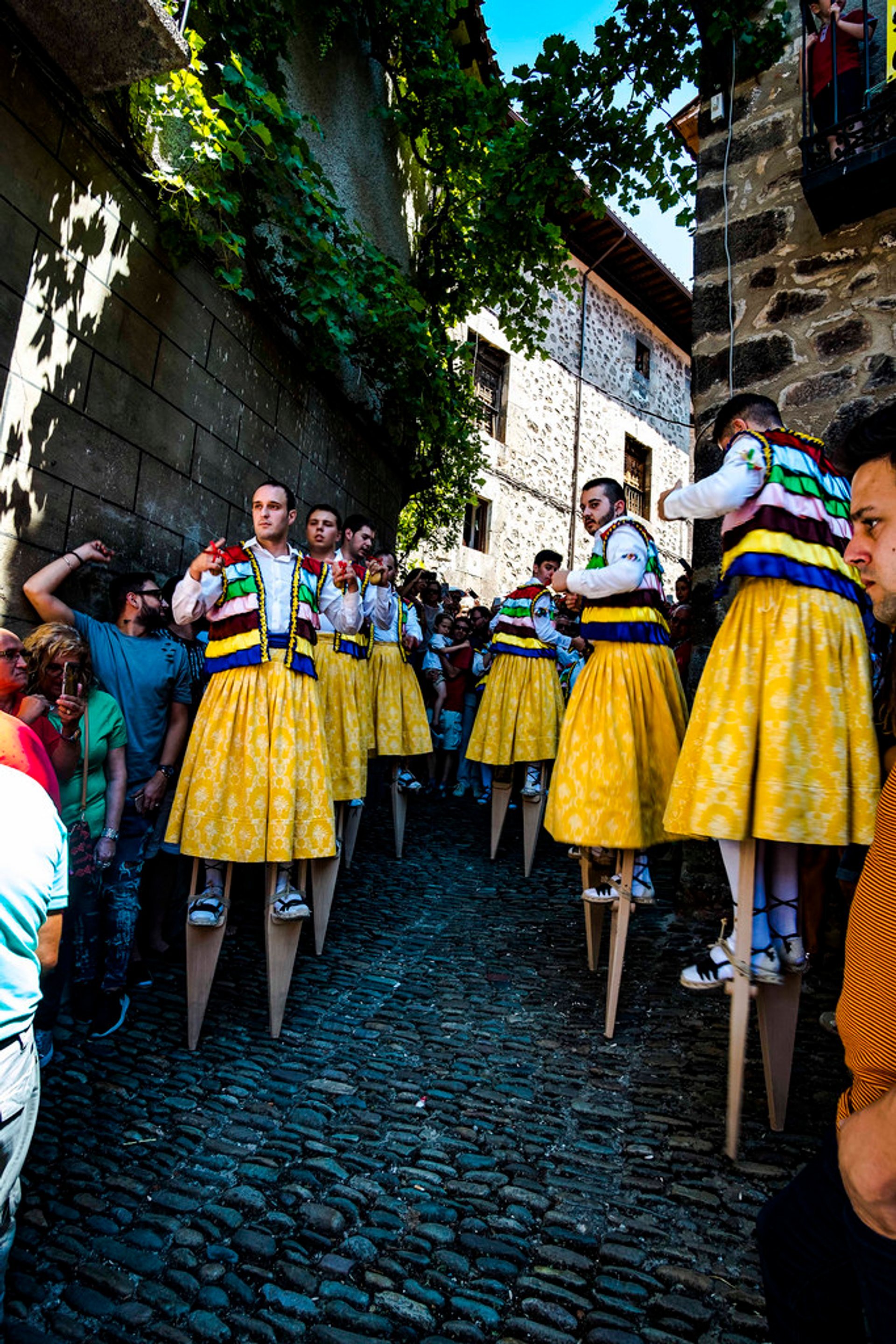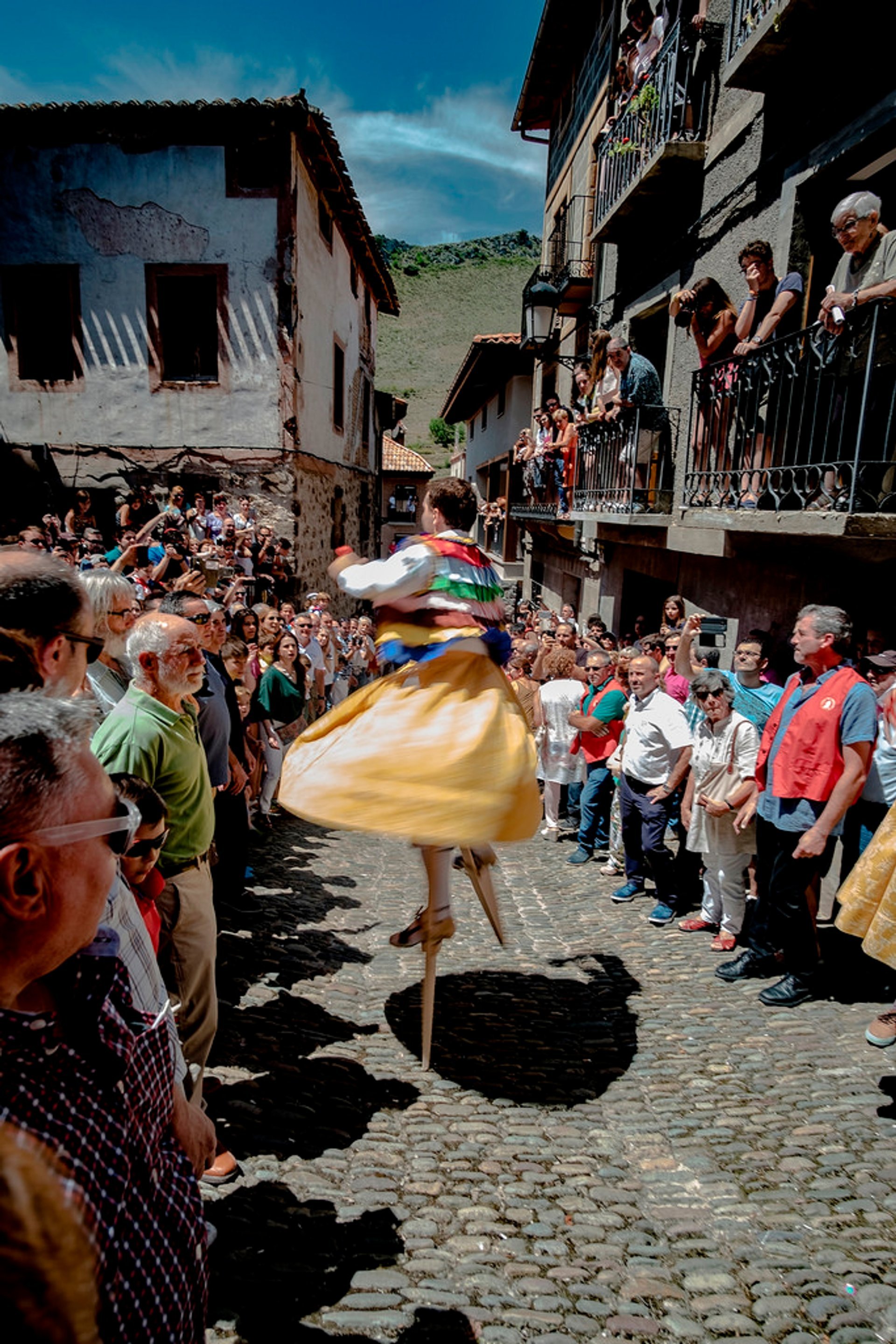 La Rioja is a province in Spain that is well-known for its wines and agriculture. It is also known for a great cultural event that has been held every summer since the 17th century—the Festival of the Patron Saint María Magdalena. It takes place in Anguiano and is mostly famous for its colourful stilt dance performed right on the streets. The dancers are eight young men in traditional outfits who do somersaults off 45 cm stilts on a paved hill called Cuesta de Los Danzadores (Dancers' Hill).
The stilts were once used to cross wet areas in the town during the rainy and snowy seasons. How they became involved in celebrating the festival is unknown.
Another highlight of the celebration is the stick dance, performed next to the Town Hall. The dancers exchange their stilts for sticks, striking them together, moving and crossing between one another. This is a really unique and colourful show to watch.
The festival takes place every year on the 22nd of July.
Find hotels and airbnbs near Anguiano Stilt Dance (Map)