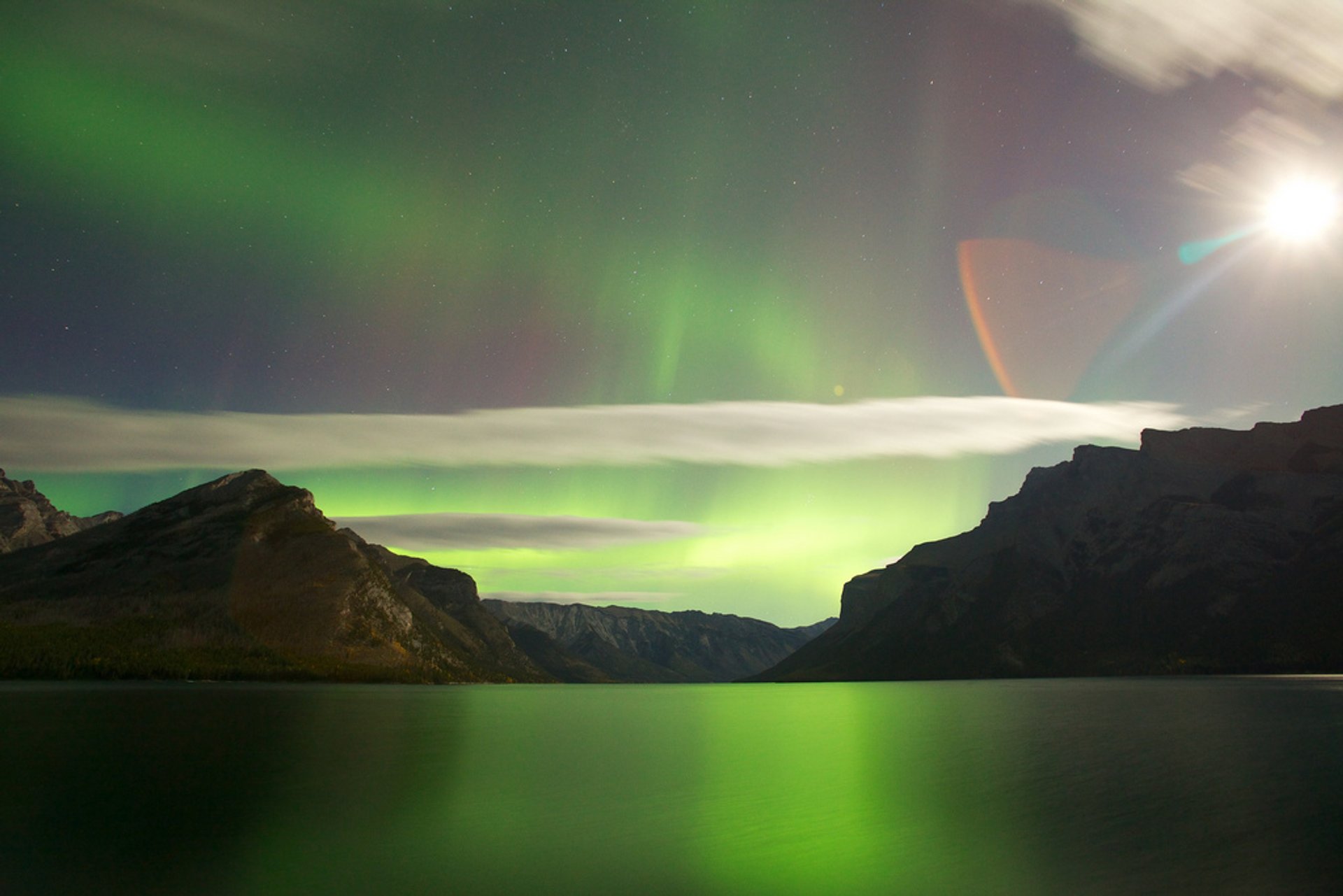 Alberta is one of the best provinces of Canada to observe the northern lights. But if you get lucky enough to see the natural phenomenon in Banff National Park, it will be a truly magical experience. Impressive mountain ranges, perfectly still reflective lakes, and fresh snow is a beautiful setting for the nature's show.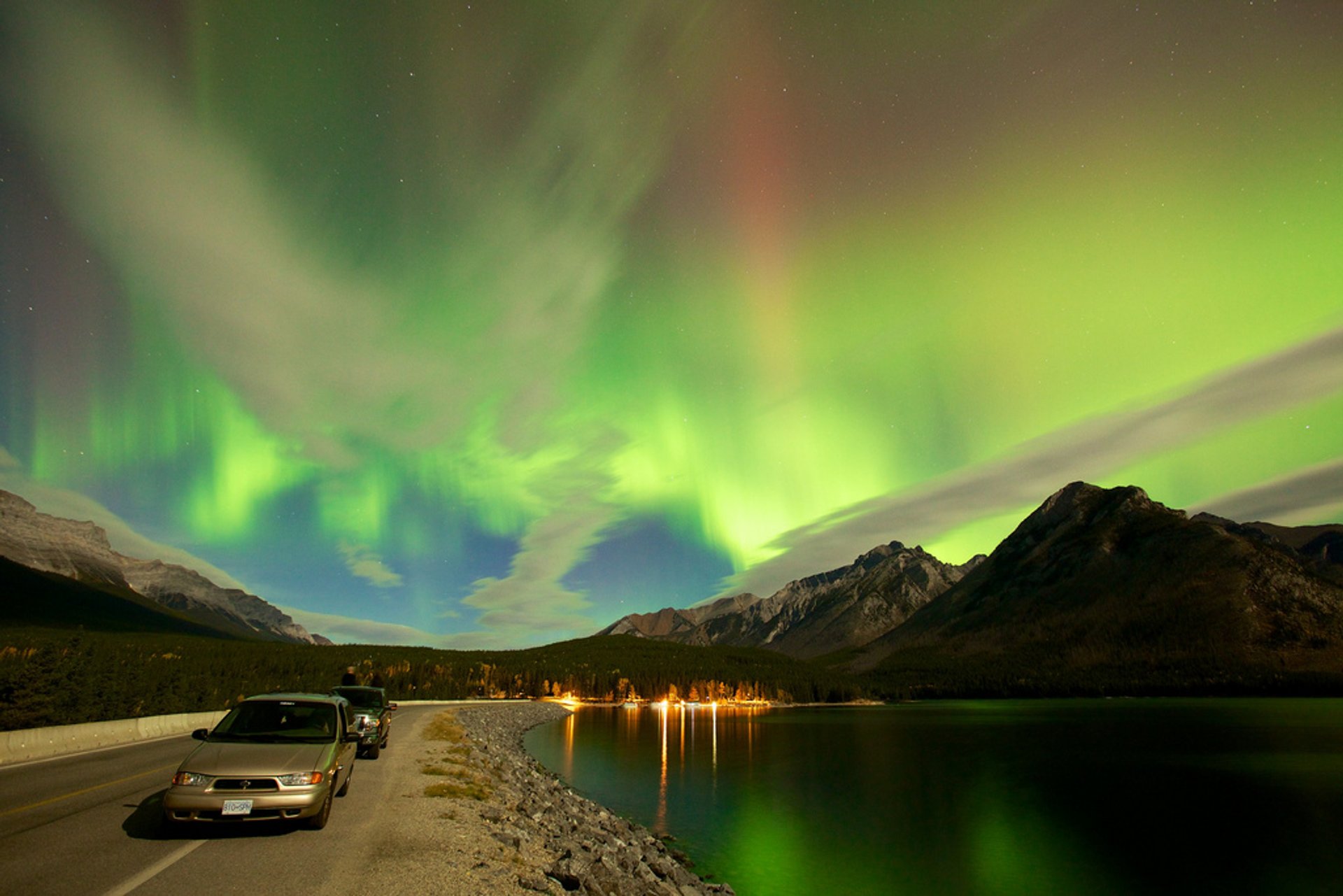 It's possible to see the glow above the town of Banff, but it's always better if you move further from city lights. Lake Minnewanka, Castle Junction, and Peyto Lake have proven to be right spots to see aurora borealis near Banff.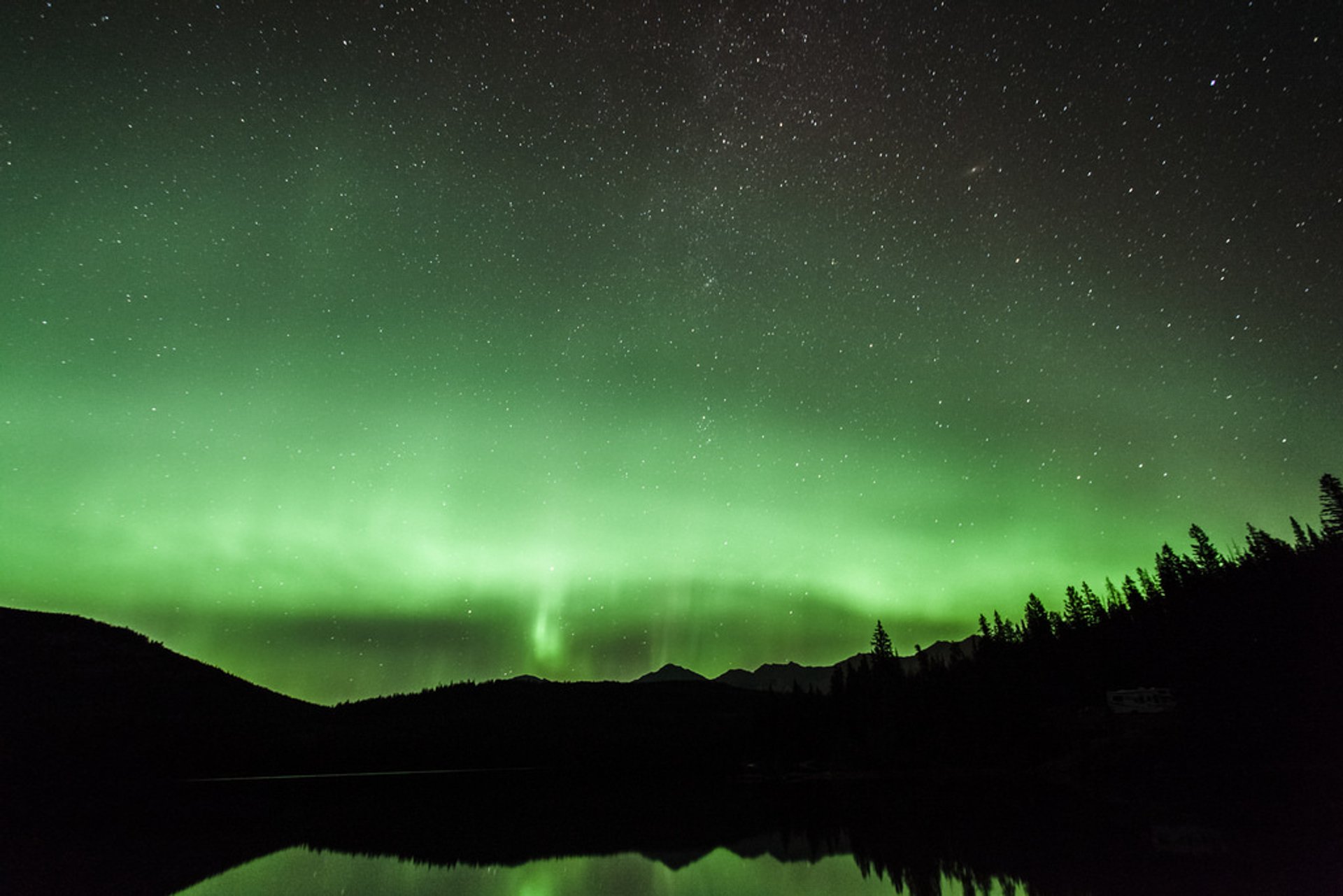 Unfortunately, it's rather challenging to predict aurora borealis since it's related to the geomagnetic activity. Once outside of the city, the lights can appear any time from September through to April in Alberta. However, they shine their brightest from February through to April on the dark, clear nights.
Northern Lights Featured in