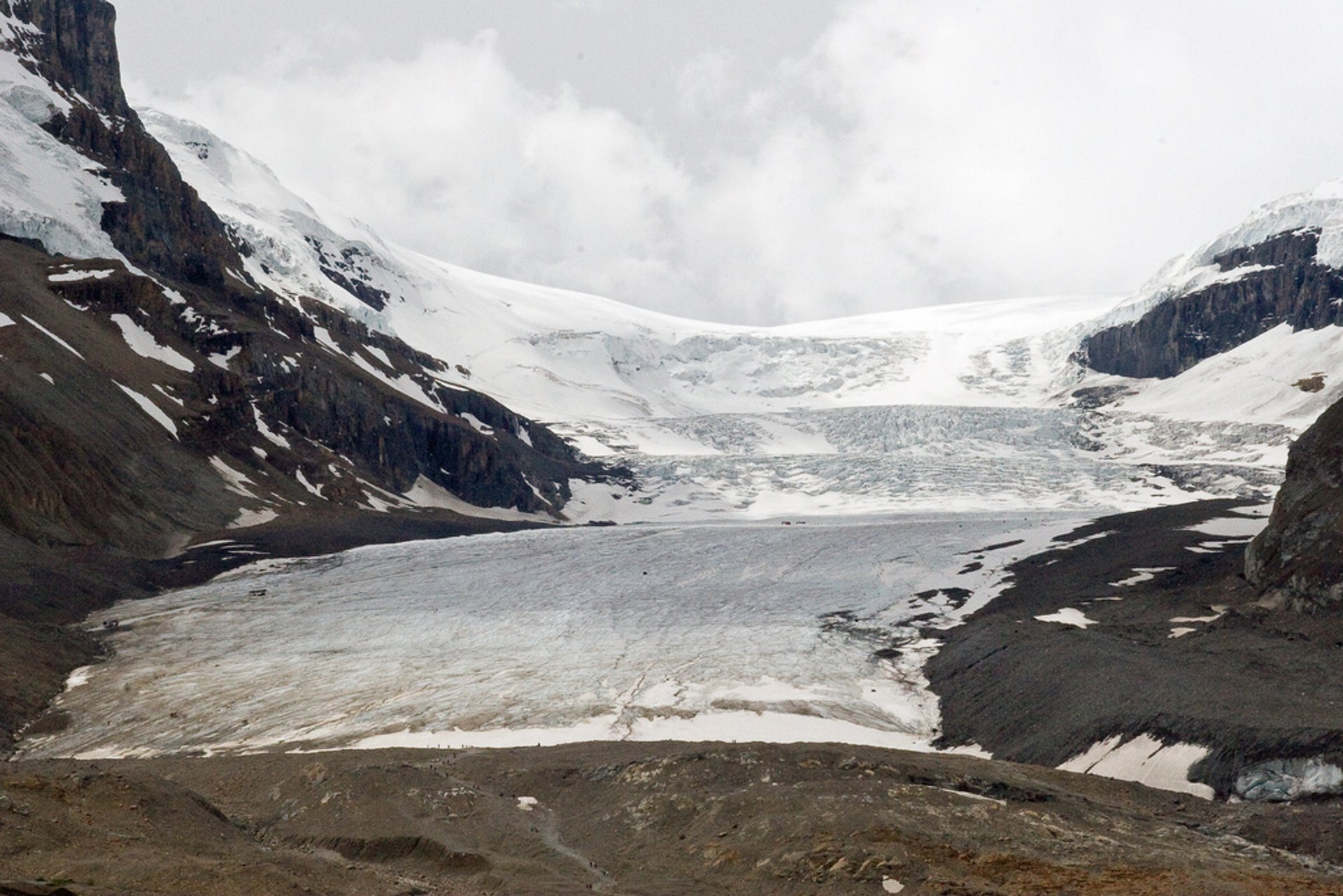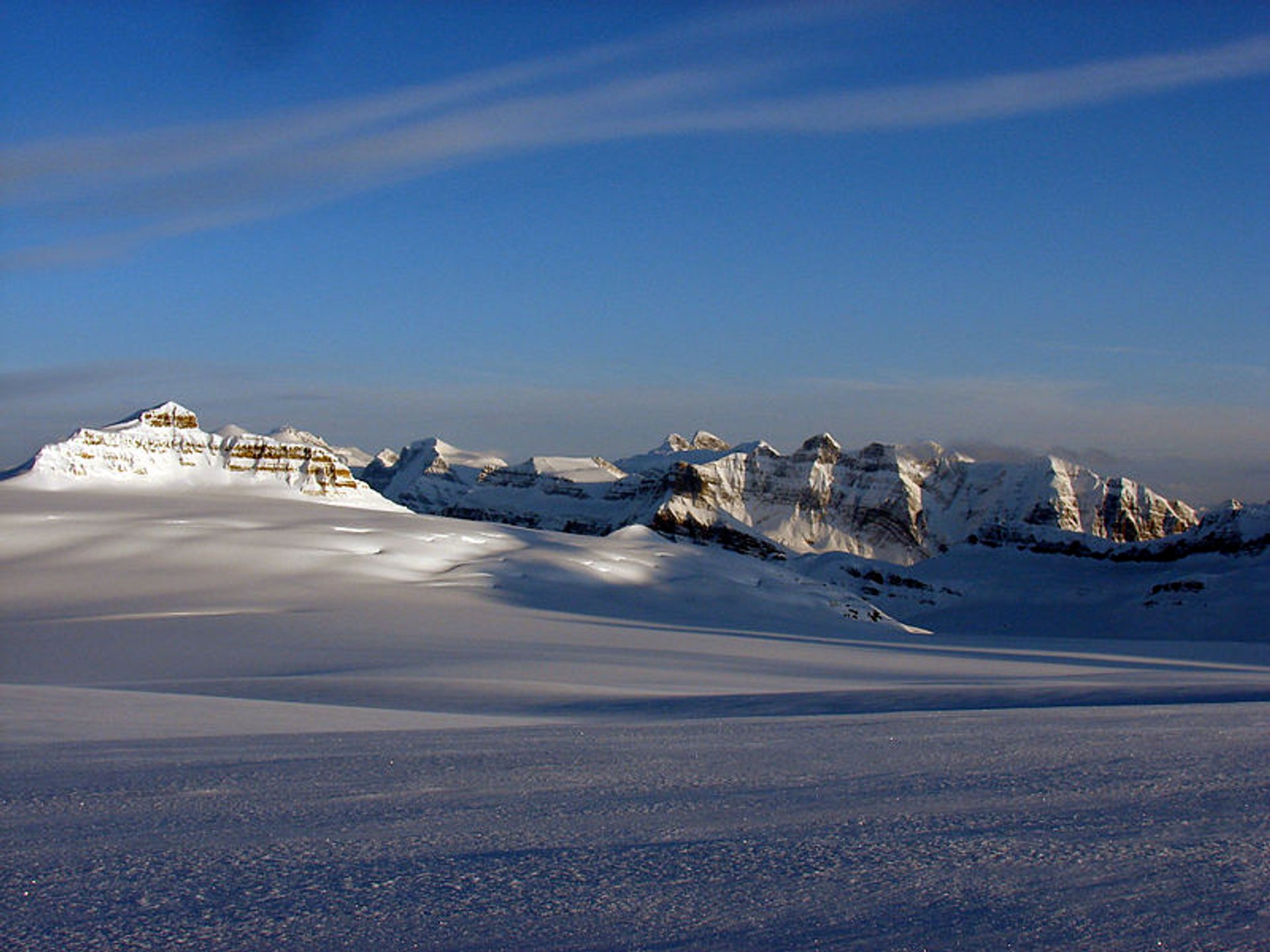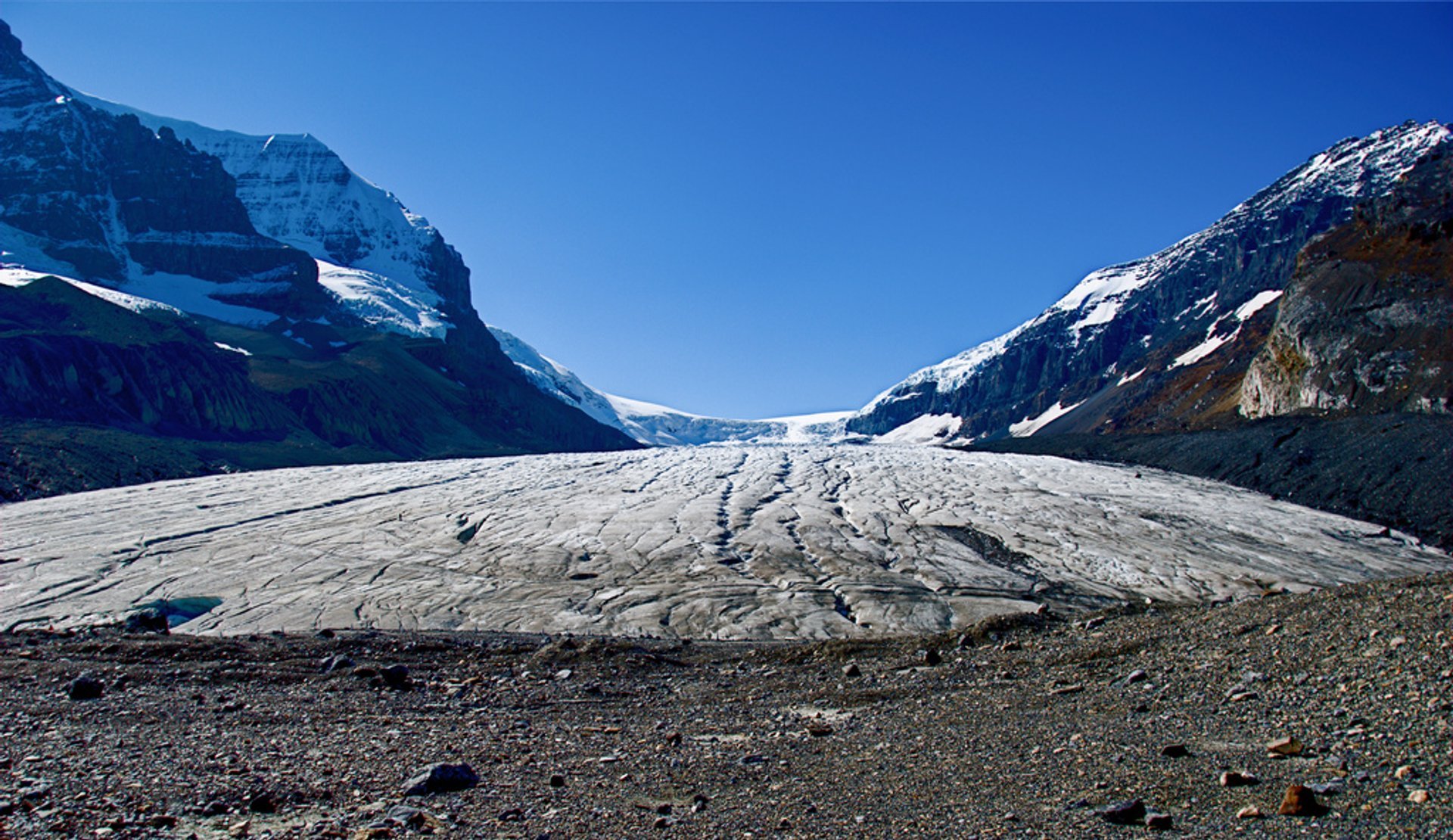 Experiencing the magnificence of nature among the rugged icefields of an ancient glacier has never been so exciting. The Icefields Parkway—a scenic drive over Lake Louise and Jasper—cuts across the Columbia Icefield with amazing views of the Athabasca Glacier at its finest.
The Columbia Icefield is home to one of the most accessible glaciers in the world and is a great experience to take in along the Icefields Parkway.
Only a small part of the Columbia Icefield is visible from the road. The rest is hidden beyond the mountains. The Icefield feeds six glaciers of which three can be seen from the parkway: Athabasca, Stutfield, and Dome. The Columbia Icefield is considered to be the most abundant ice mass in the Rocky Mountains, extending 25 kms across the Continental Divide. The melting snow and waters from the glaciers flow straight north to the Arctic Ocean, east to the Atlantic Ocean and west to the Pacific Ocean.
You can park by the Glacier Discovery Centre, located across the parkway close to the Columbia Icefield and Athabasca Glacier, where you can also browse through shops and visit two restaurants. This is also a great opportunity to take in fantastic views from the Glacier Skywalk.
Board the Ice Explorer, a large six-wheeled all-terrain vehicle. It will take you onto the Athabasca Glacier for a 90-minute adventure. You can also stay at Glacier View Inn and take more time to explore the Glacier. The operating season is mid-April to mid-October.
Find hotels and airbnbs near Columbia Icefield, Athabasca Glacier (Map)