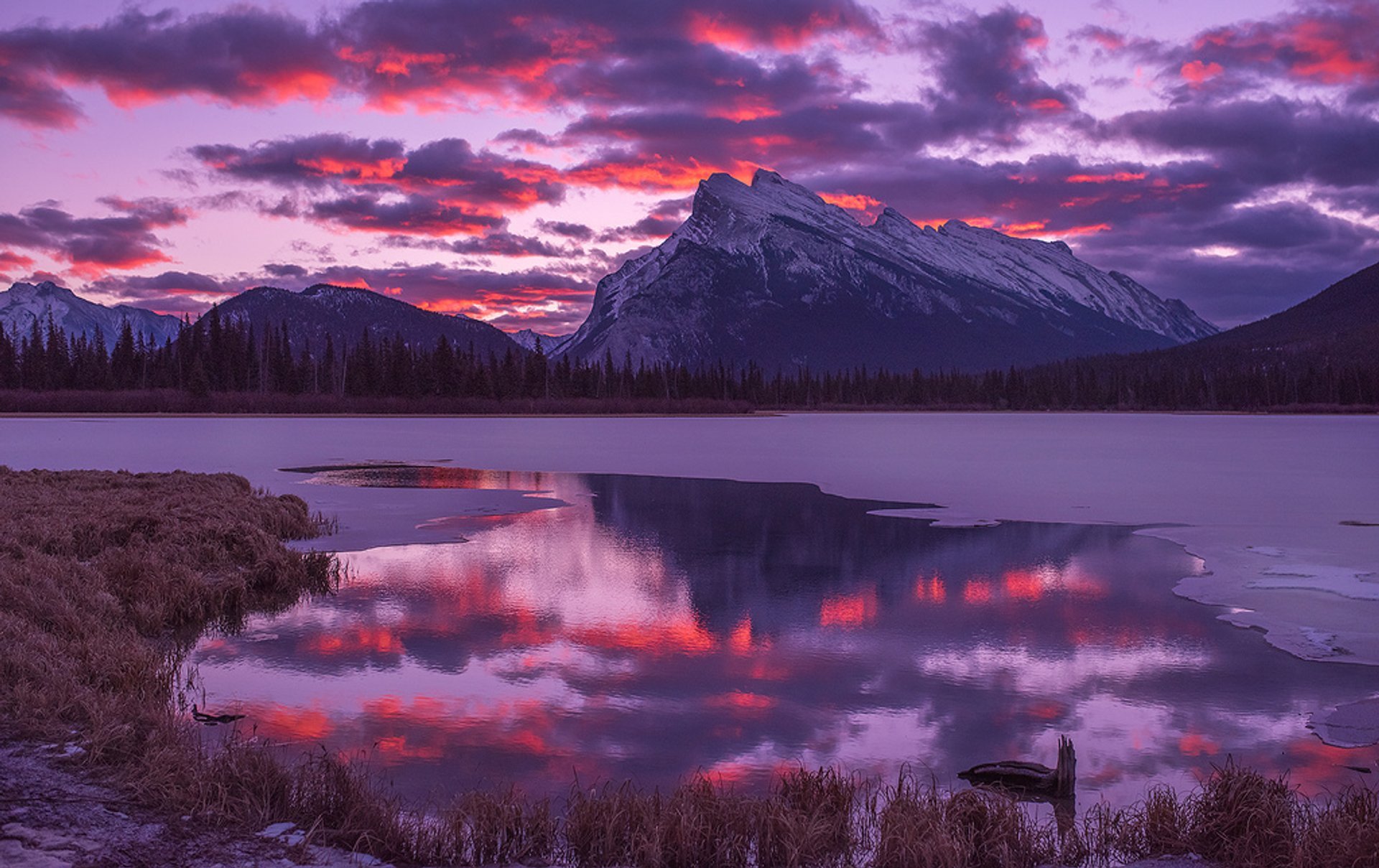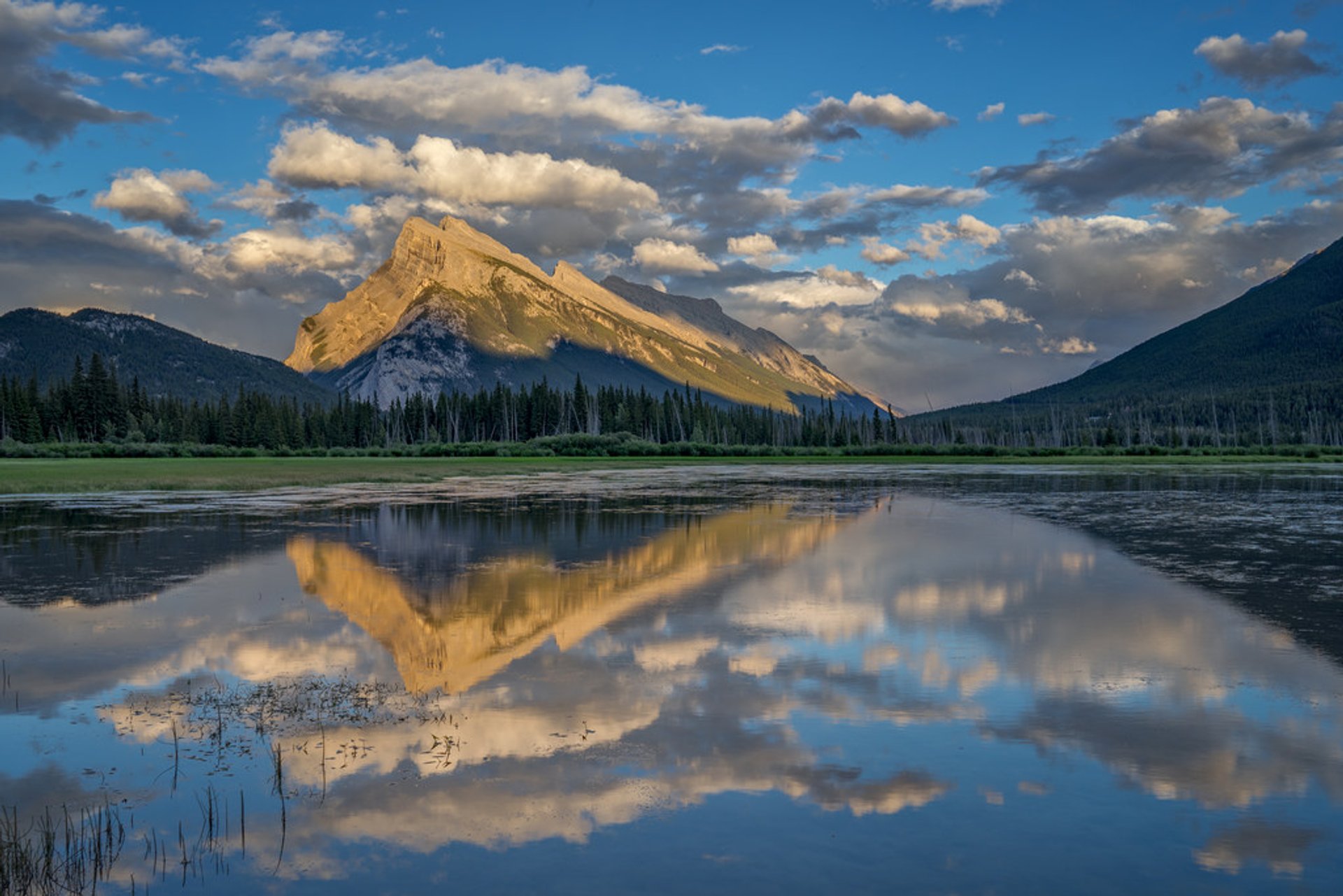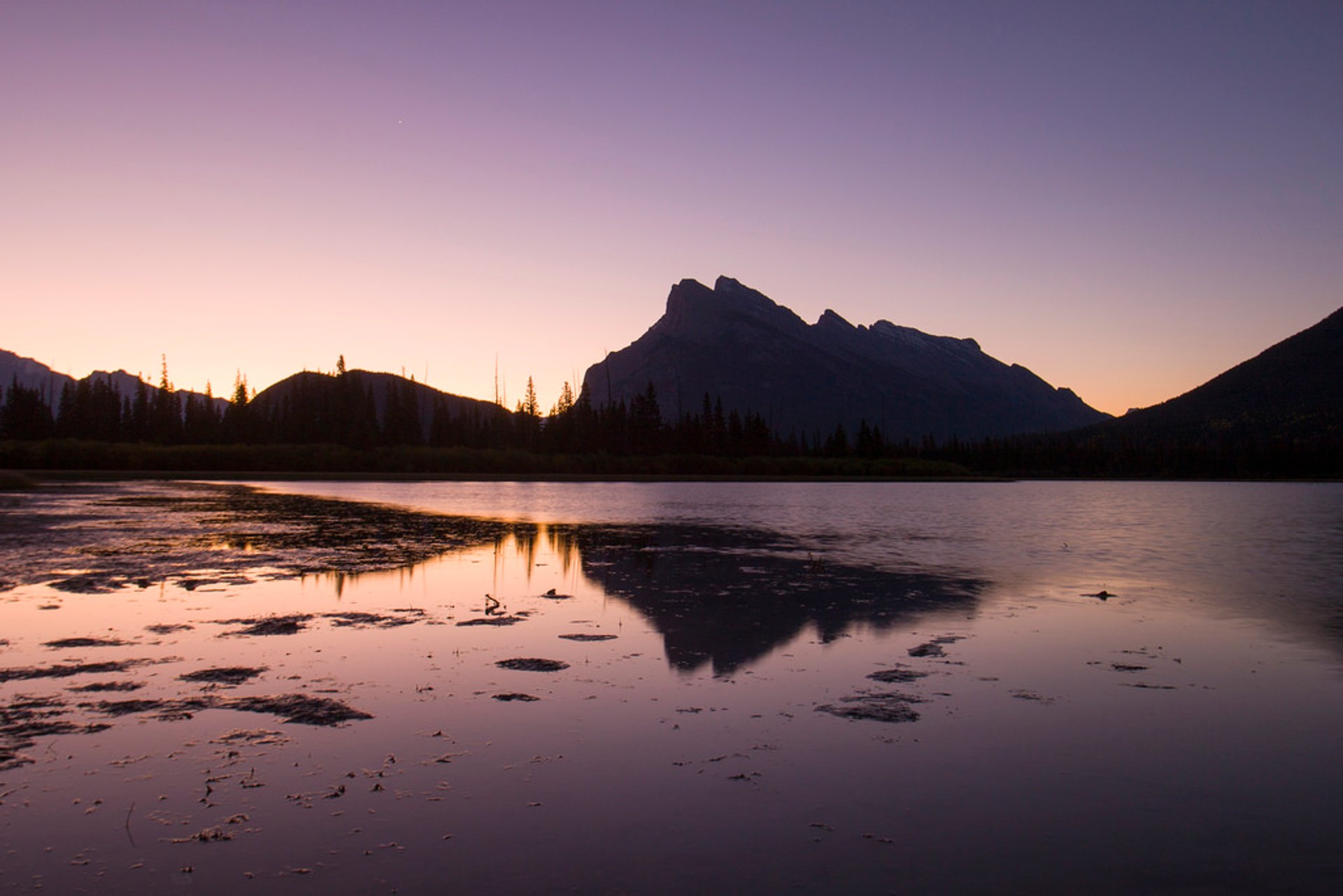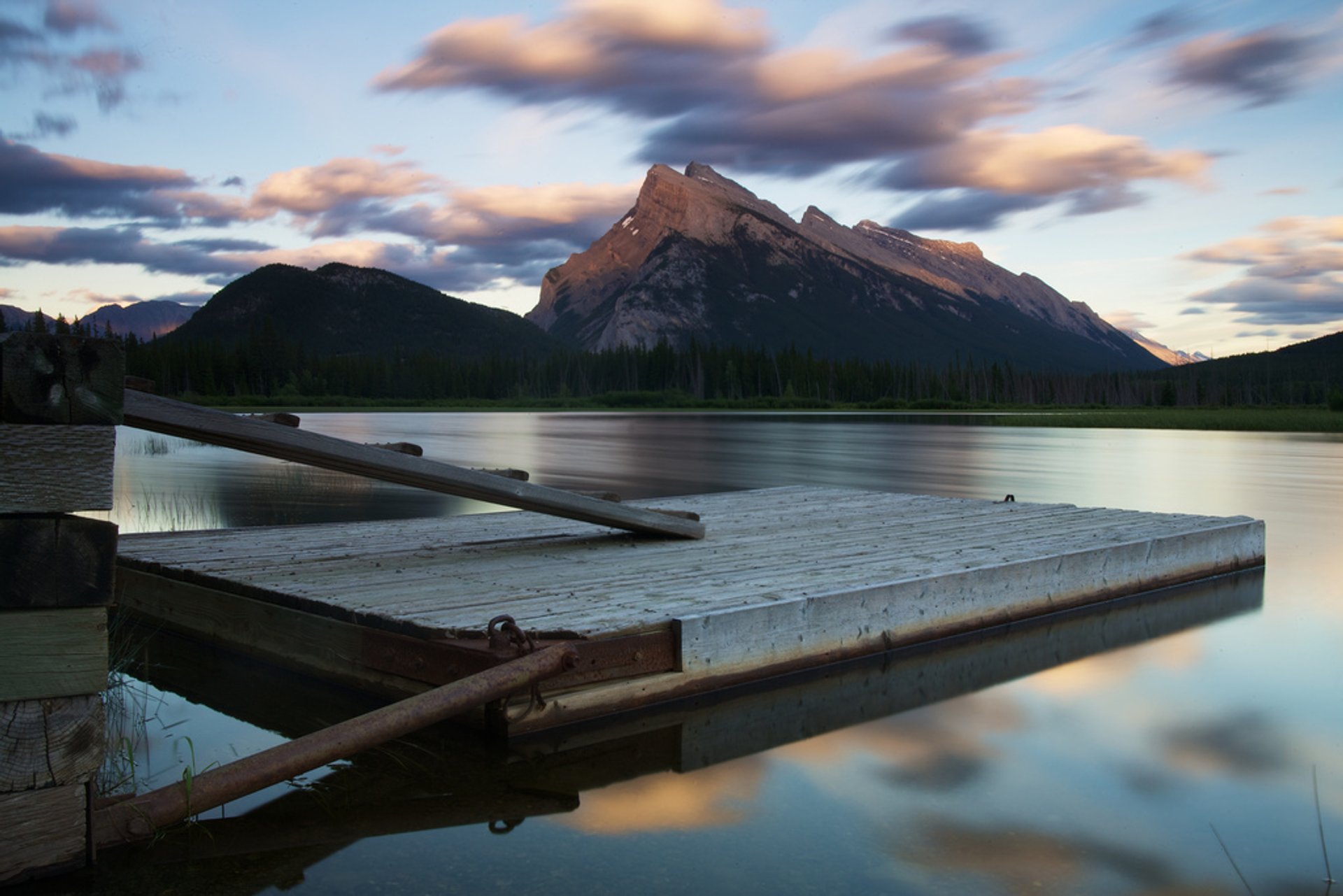 Searching for the right place to discover wildlife during the early mornings and late evenings? Visit Vermilion Lakes! Situated at the foot of Mount Norquay, just outside of Banff, this is a favourite place for locals to relax. Witness the giant Rundle Mountain reflecting in the waters, while letting the fantastic views of Sulphur Mountain take your breath away.
It's not a secret that the Vermilion Lakes are exceptionally stunning at sunrise and sunset. This is why packing blankets, warm clothes and food for a picnic is always a good idea.
As the sun goes down, the sky fades from azure to hints of yellow, pink, and orange. As the sun falls further behind the mountains, the sky turns violet and indigo. While you take in all of this beauty, all of your stresses seem to be insignificant.
If you're heading to the lakes in winter and are lucky enough, you might even catch the incredible Aurora Borealis lighting up the night sky and witness frozen shapes on the icy lake.
No matter when you plan your trip, every season is definitely worth it.
Find hotels and airbnbs near Vermilion Lakes Sunrise & Sunset (Map)