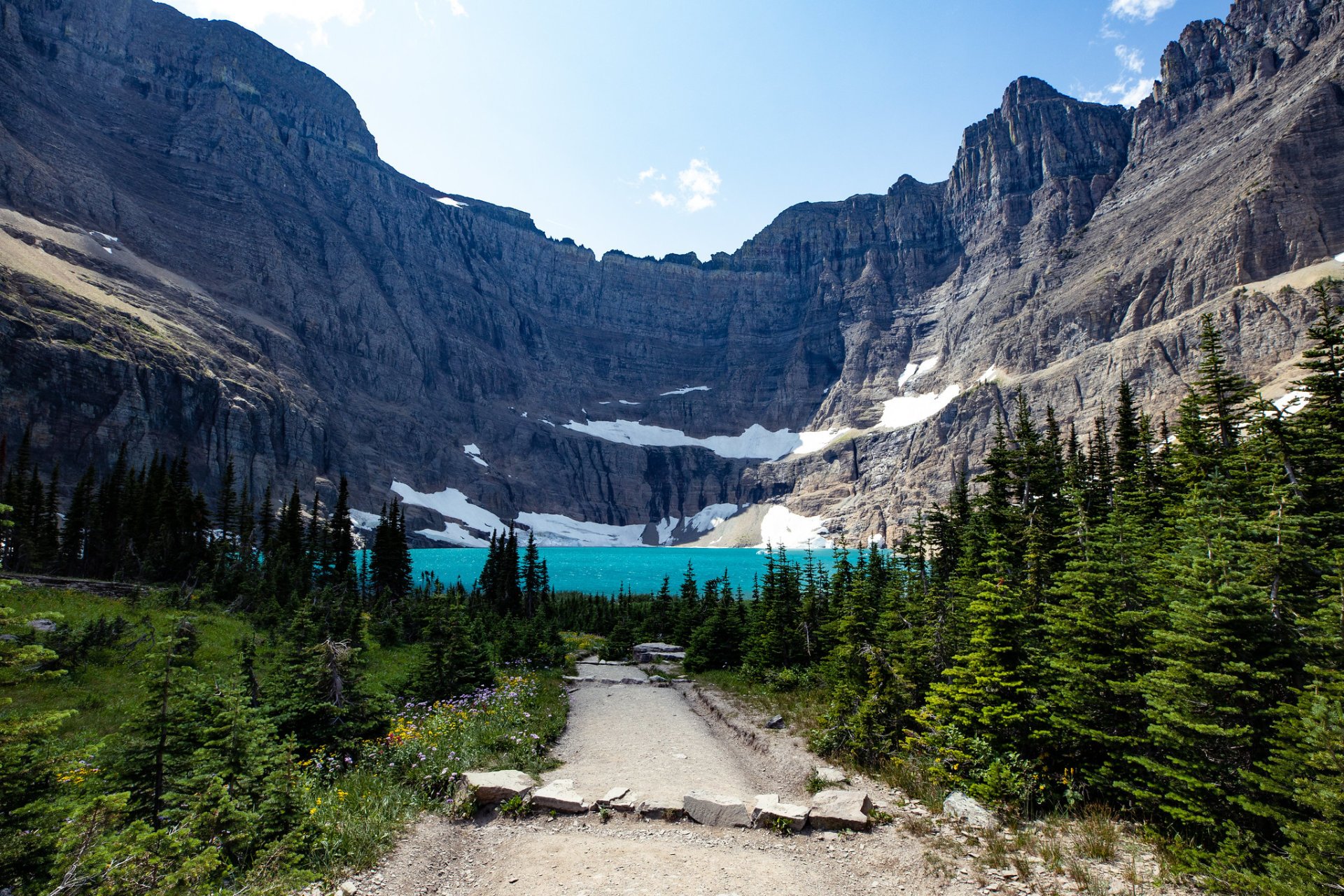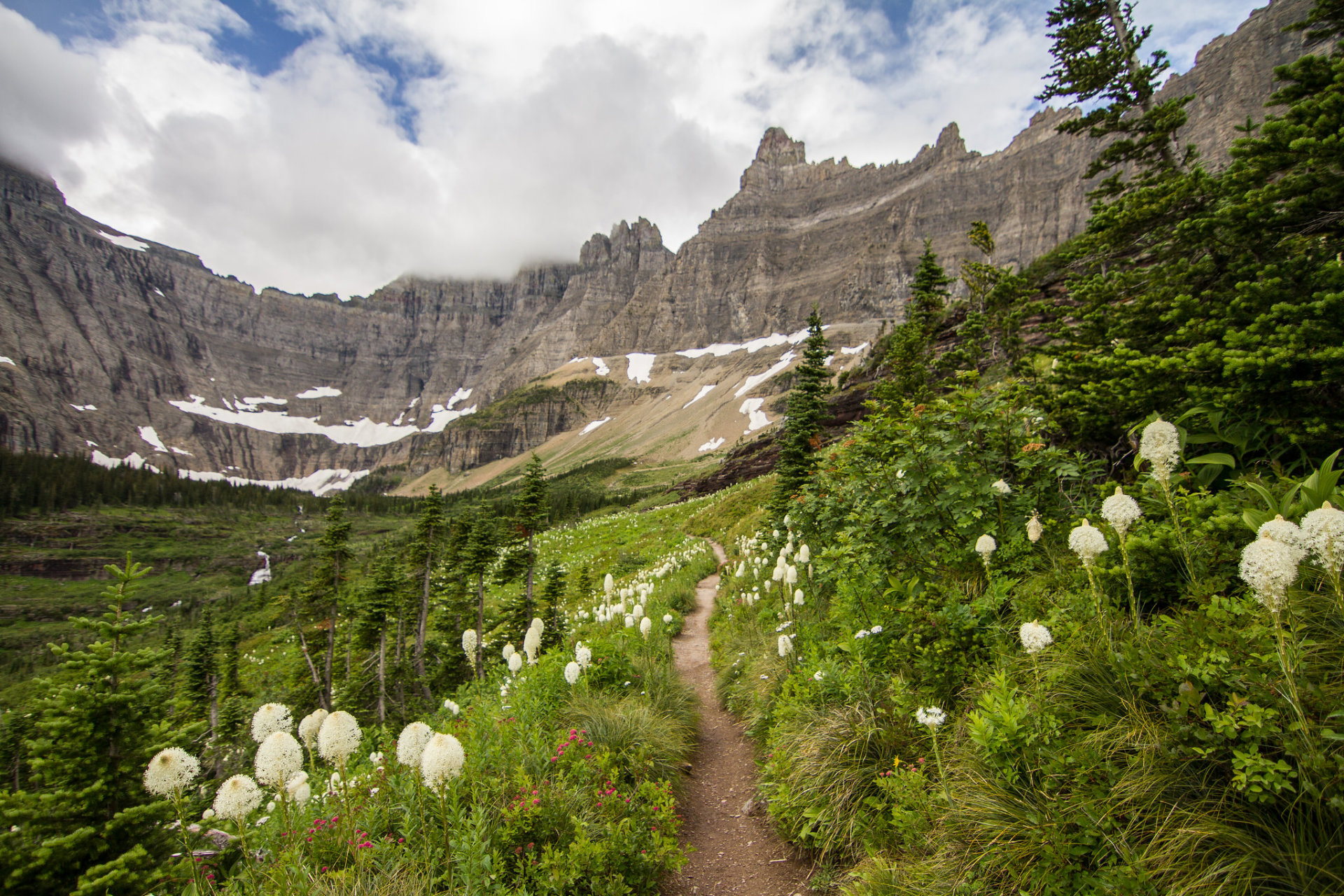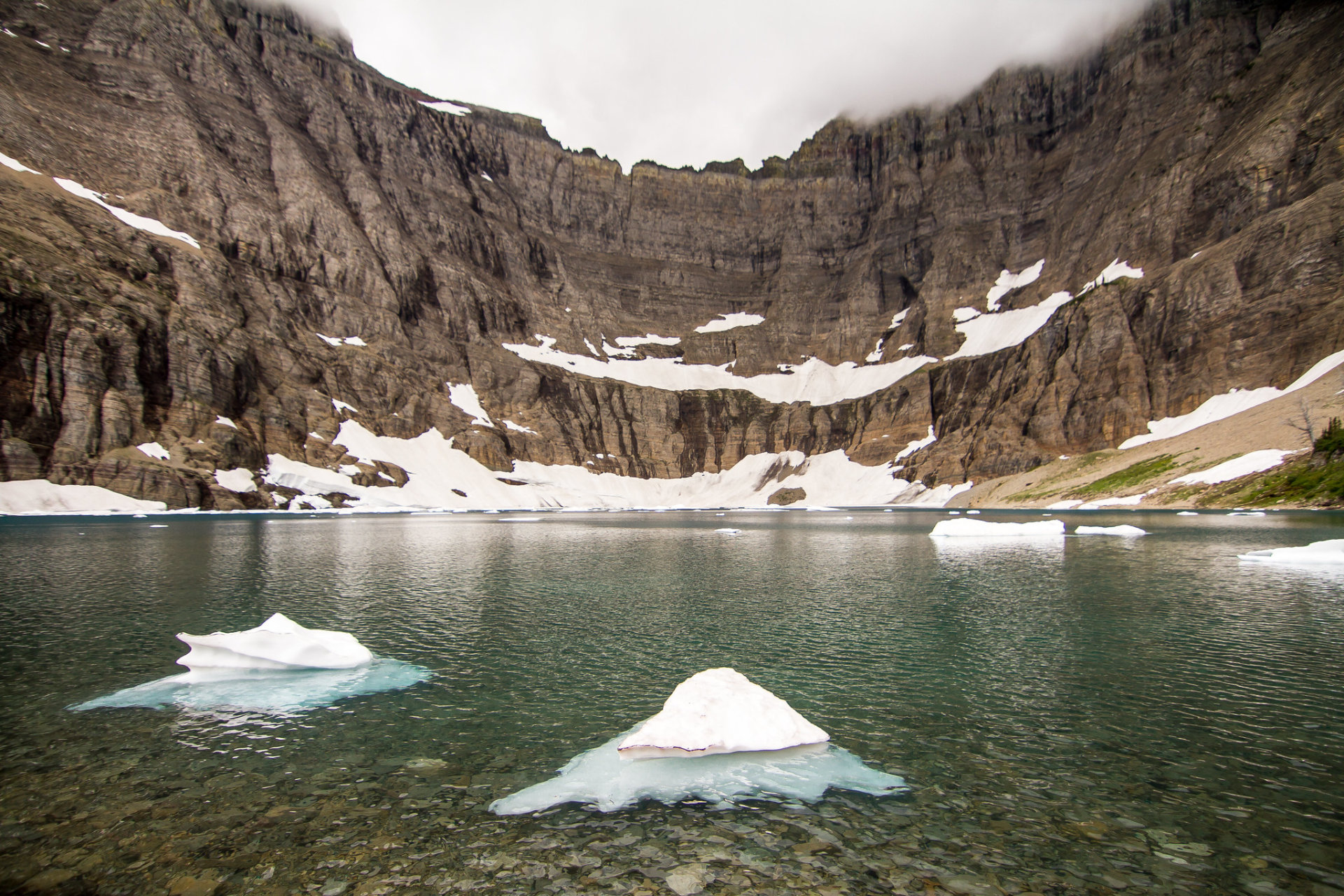 The Trail to Iceberg Lake
Iceberg Lake, located in the northeastern part of Glacier National Park, is nestled between Mount Wilbur in the south as well as Iceberg Peak and the Continental Divide in the west. This alpine lake lies at an elevation of 6094 feet, shaded from the sun by the mountains, so it's known to have snow and ice during most of the summer. A popular hiking destination, Iceberg Lake is accessible from The Swiftcurrent Auto Camp at Swiftcurrent Lake via a 4.8-mile (7.7-km) trail. The best time to visit the lake is from June through October.
Iceberg Lake Trail
The Iceberg Lake trailhead is located near tourist cabins, not far from the parking lot of the Swiftcurrent Motor Inn. The hikers must turn right and continue their ascend through the Ptarmigan Trail. At Ptarmigan Trail junction, hikers must go left and pass the Many Glacier Hotel. This area is known for the abundance of grizzly bears, so be ready to encounter some wildlife. Hikers will also pass Ptarmigan Falls and Ptarmigan Creek before they reach the Iceberg Lake Trail junction. Another landmark on the trail is the impressive Ptarmigan Wall, hanging over the trail. After hikers pass a footbridge over Iceberg Creek, the trail arrives at a beautiful wildflower meadow with emerald Iceberg Lake in the background.
Where to stay
Swiftcurrent Motor Inn & Cabins is a popular option with hikers. The complex includes 95 rustic cabin and motor inn rooms, a store, and a restaurant. Horseback rides and other outdoor activities are available in the area. The inn is a gateway to Swiftcurrent Pass, Ptarmigan Lake, and Ptarmigan Tunnel. Many Glacier Hotel is another iconic accommodation of Glacier National Park. Located on the shores of Swiftcurrent Lake, it features a store, a dining room, and a gift shop. Boat cruises and horseback rides are available to be booked at the hotel. For those who wish to stay closer to nature there is a 13-site Many Glacier Campground.
Find hotels and airbnbs near Iceberg Lake (Map)