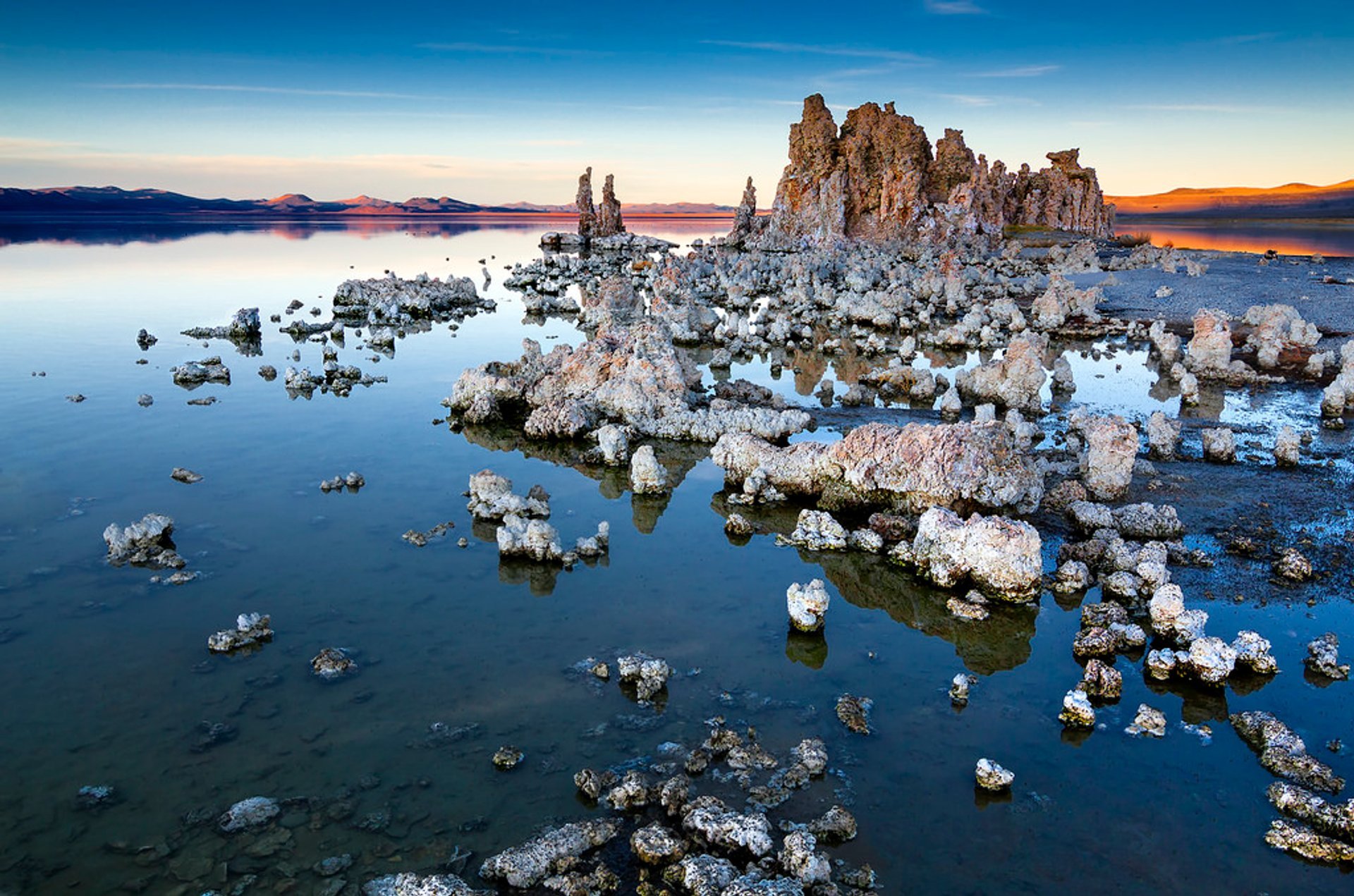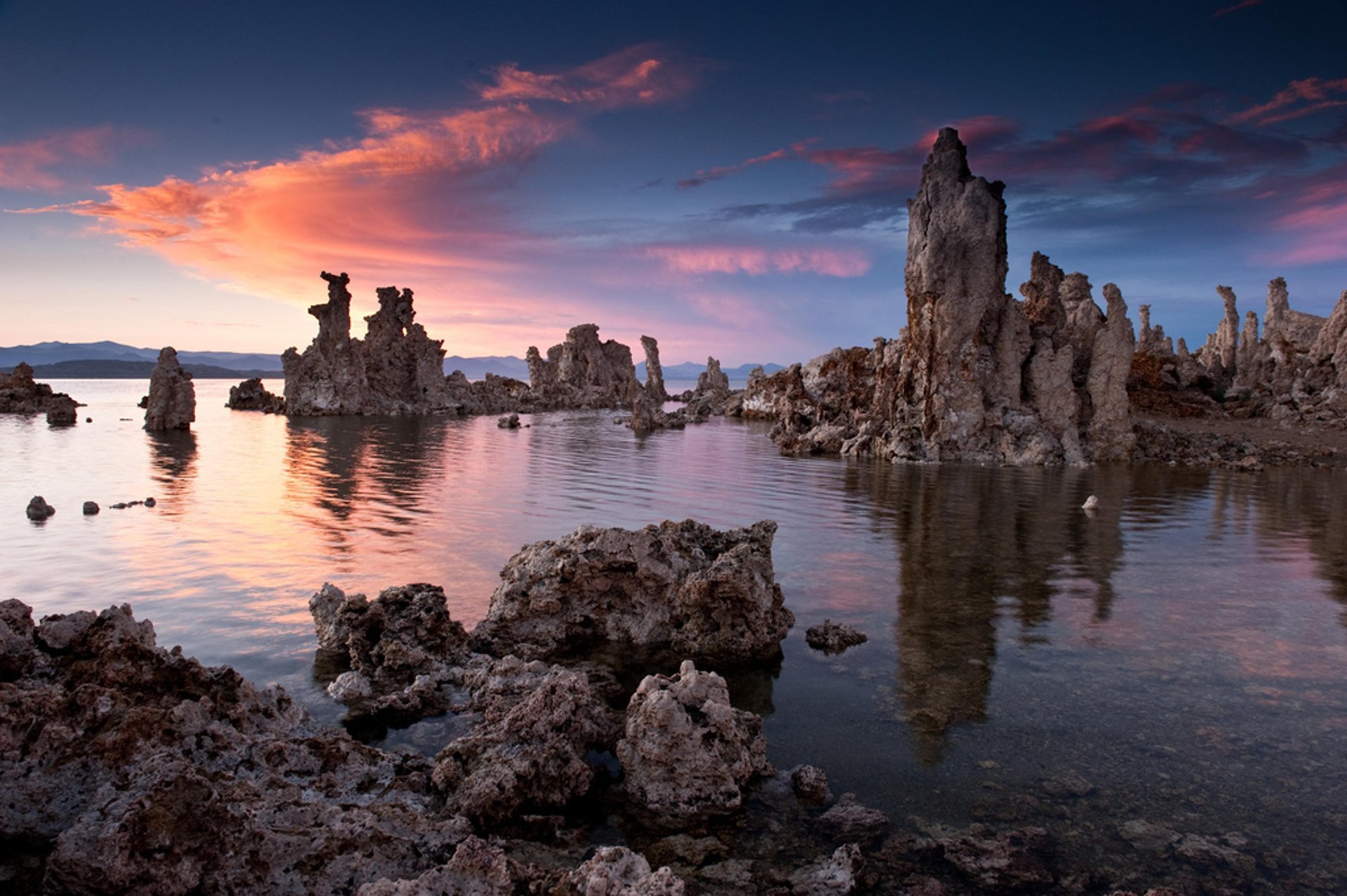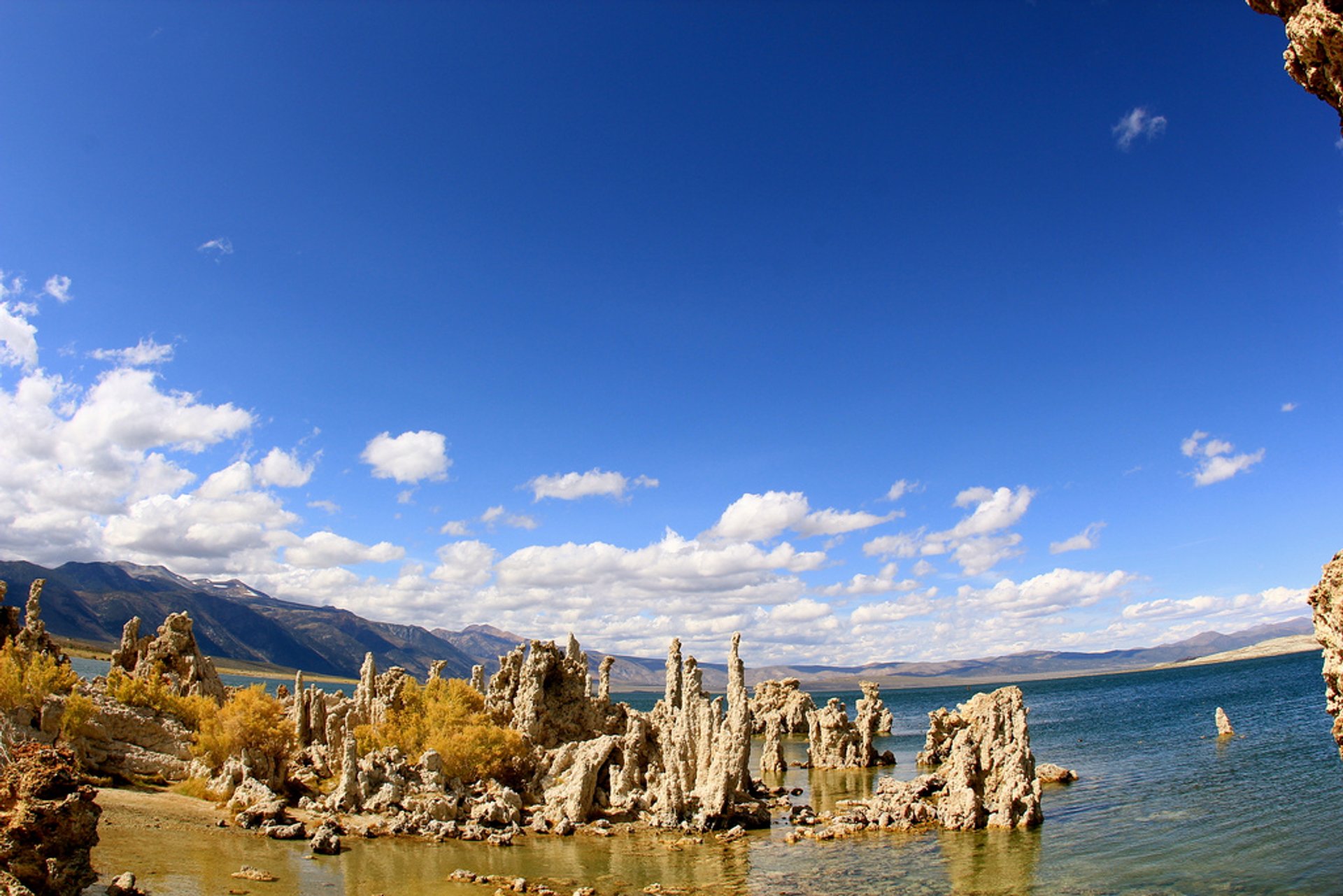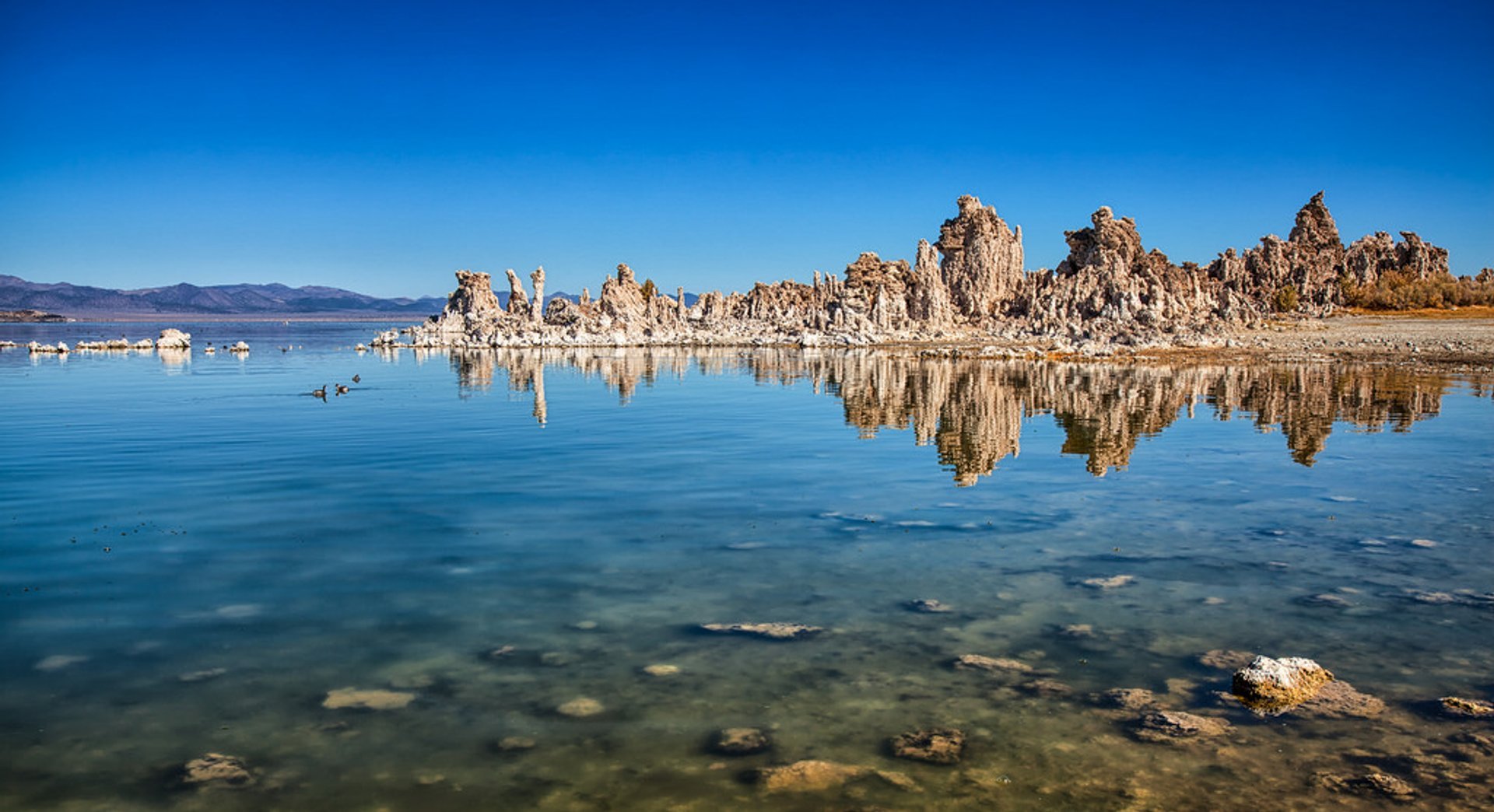 Mono Lake lays on the eastern slope of the Sierra Nevada Mountains, in California. As the lake has no outlet and the only inflow is from precipitation and a few spring, the level of water is getting lower, and salt concentration is relatively high.
The most popular and interesting feature of the lake are its amazing tufa towers. These are free standing calcite towers, knobs, and spires that may look like some kind of art installations. They are mainly pale grey and ivory in colour. The towers are formed with the help of underwater springs rich in calcium and the carbonate-rich waters of the lake. This mixture creates limestone that formed the tufa towers.
The tufa towers emerged from the surface due to the water level drop after the streams that fed Mono Lake were diverted by the city of Los Angeles in 1941. At that time the lake surface level dropped by 13 metres. In 1982 Mono Lake lost 31% of its surface area.
During the summer season, every visitor can join free hour-long tours led by naturalists. Besides that, late June to early September is the time when lake canoe tours are offered. During these months, you can also join stargazing with stories in the evening, just make sure to bring a blanket and warm clothes.
Find hotels and airbnbs near Tufa Towers of Mono Lake (Map)