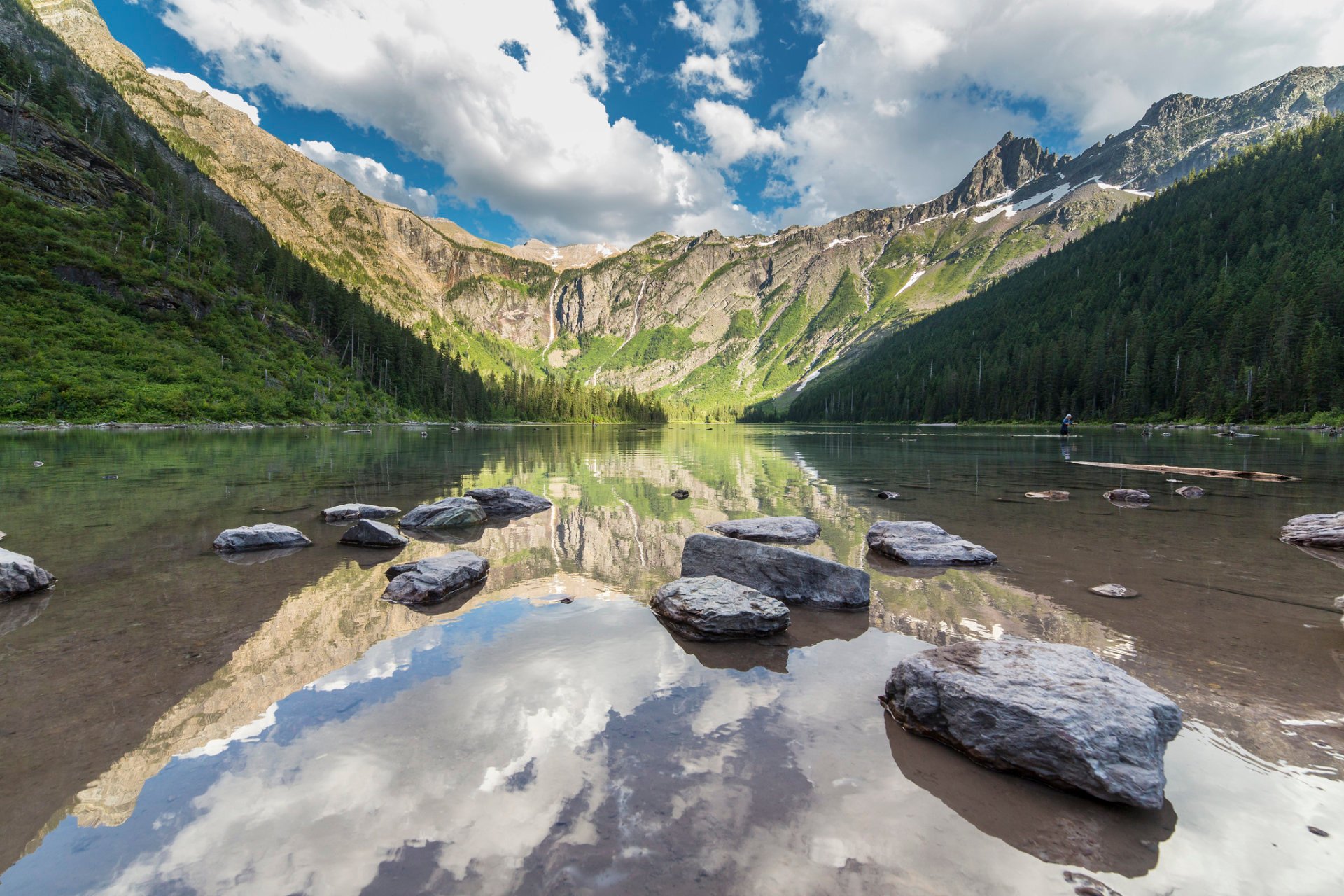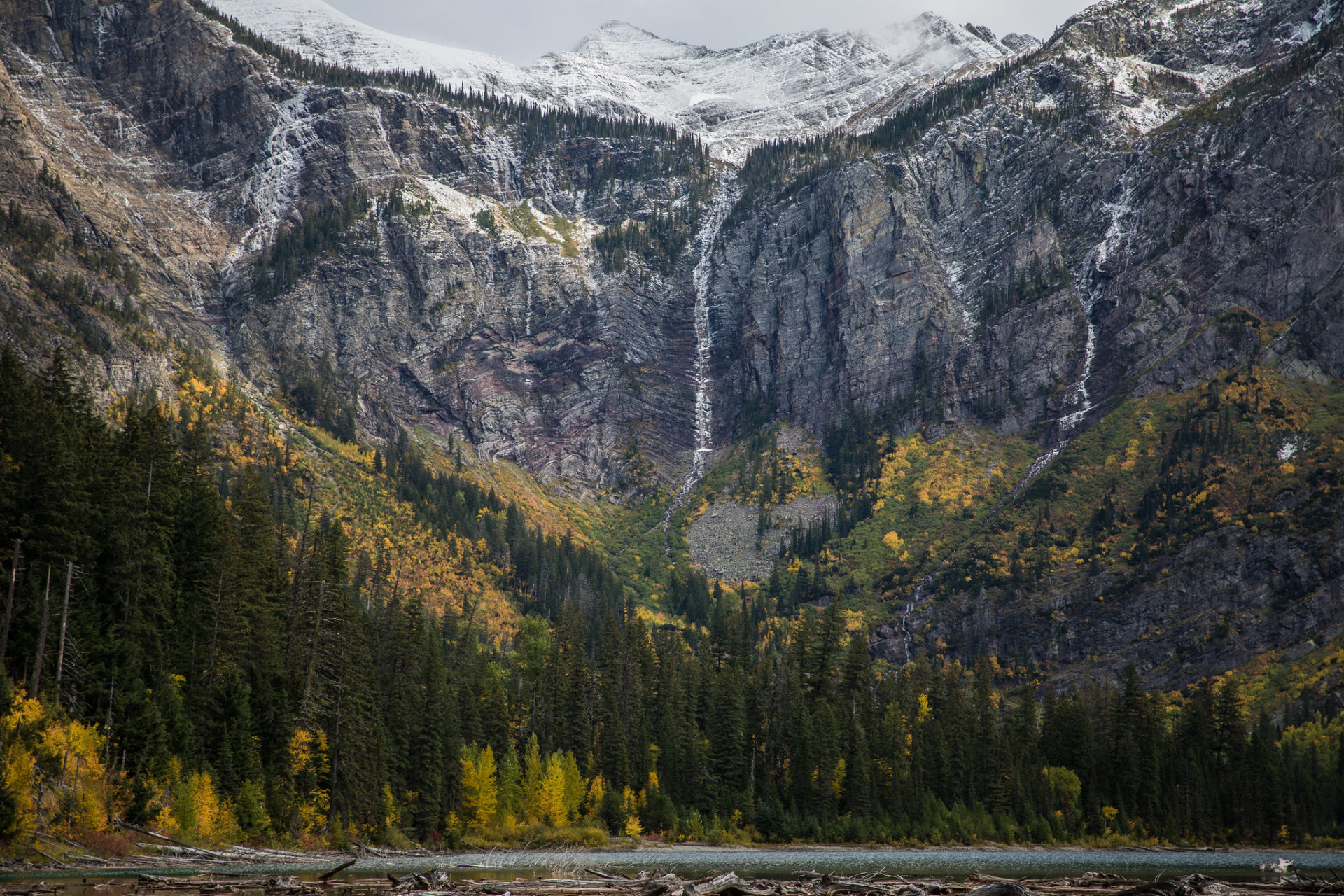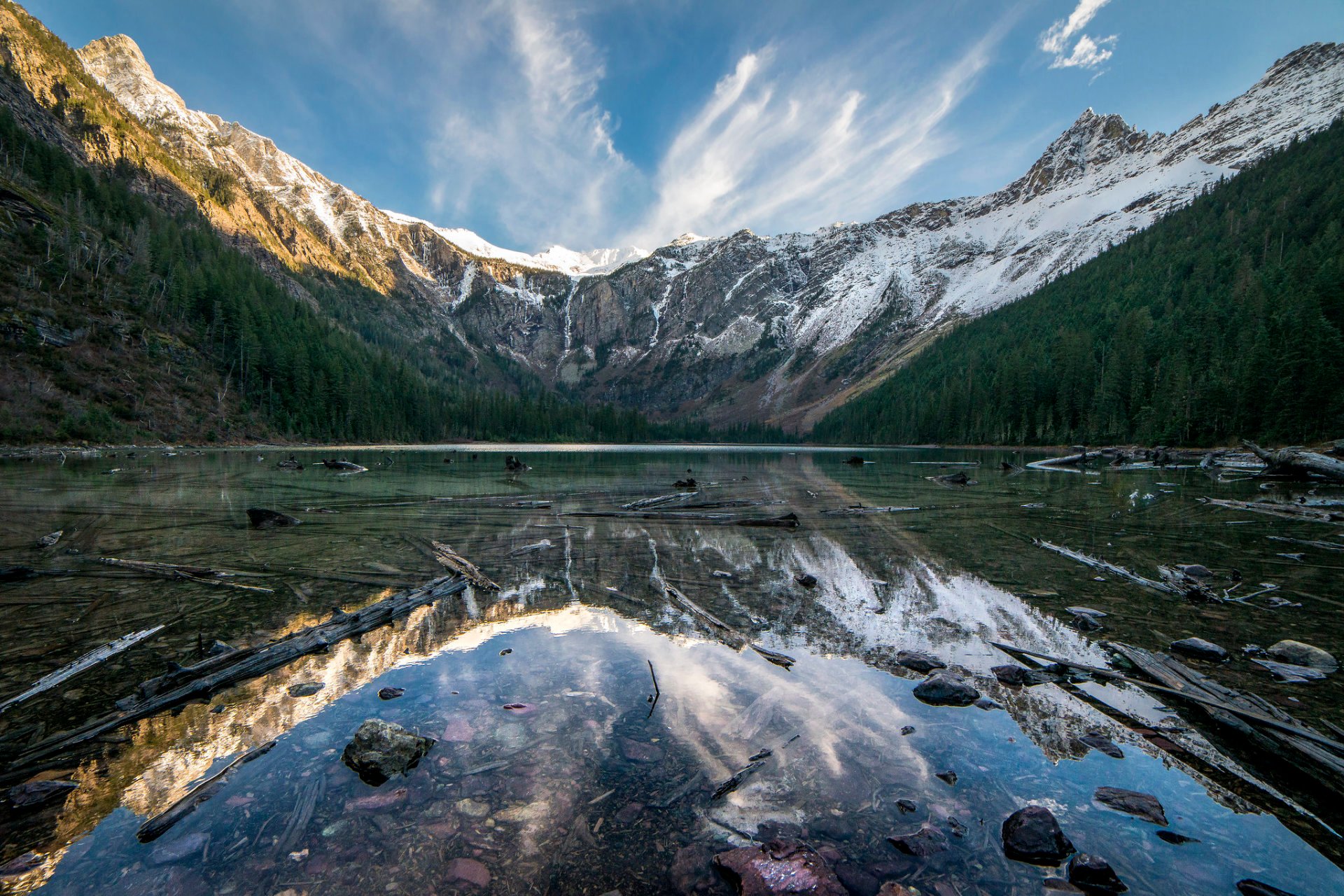 GlacierNPS /Jacob W. Frank
Avalanche Lake is a popular hiking destination in Glacier National Park, which can be accessed via Going-to-the-Sun Road near Lake McDonald. The view of the lake, located southwest of the beautiful Bearhat Mountain, is framed by picturesque cliffs with several waterfalls, filling the lake with crystal clear meltwater coming from Sperry Glacier. The lake received its name due to frequent avalanches rolling down the mountains into the lake.
Avalanche Lake Hike
Avalanche Lake can be reached by a relatively easy 2-mile (3-km) hike with an elevation gain of 730 feet (222 m). This trail opens for hikers in late May and closes in October. Avalanche Lake Trail starts at Avalanche Campground, about 5 miles east of Lake McDonald. The same trailhead is used for the Trail of the Cedars. Hikers cross a footbridge and pass an old cedar and hemlock forest. Soon you will reach the foot of the lake. In the late summer season, you'll be amazed by the sound of cascading water from numerous waterfalls. In early fall, beautiful foliage frames the lake, adding color. In late spring, you can still see one of those famous avalanches. This is a perfect half-day hike that has all the best things Glacier National Park has to offer.
Fishing
Despite really cold water and high elevation, fish thrives in Avalanche Lake. Fantastic views attract many anglers. Don't set high expectations for a catch though. Cutthroat trout, which is native to the lake, is quite small. You also have to follow the fishing regulations of the Glacier National Park, according to which all native fish caught have to be released.
Where to stay
Avalanche Campground is one of the best and most popular in Glacier National Park. It's a perfect base to explore glacier lakes in the area. The campground is shaded by cedar and hemlock forest, providing cover from the sun and privacy. It has water and restrooms with flush toilets and sinks. Sites are occupied on a first-come, first-serve basis.
Find hotels and airbnbs near Avalanche Lake (Map)