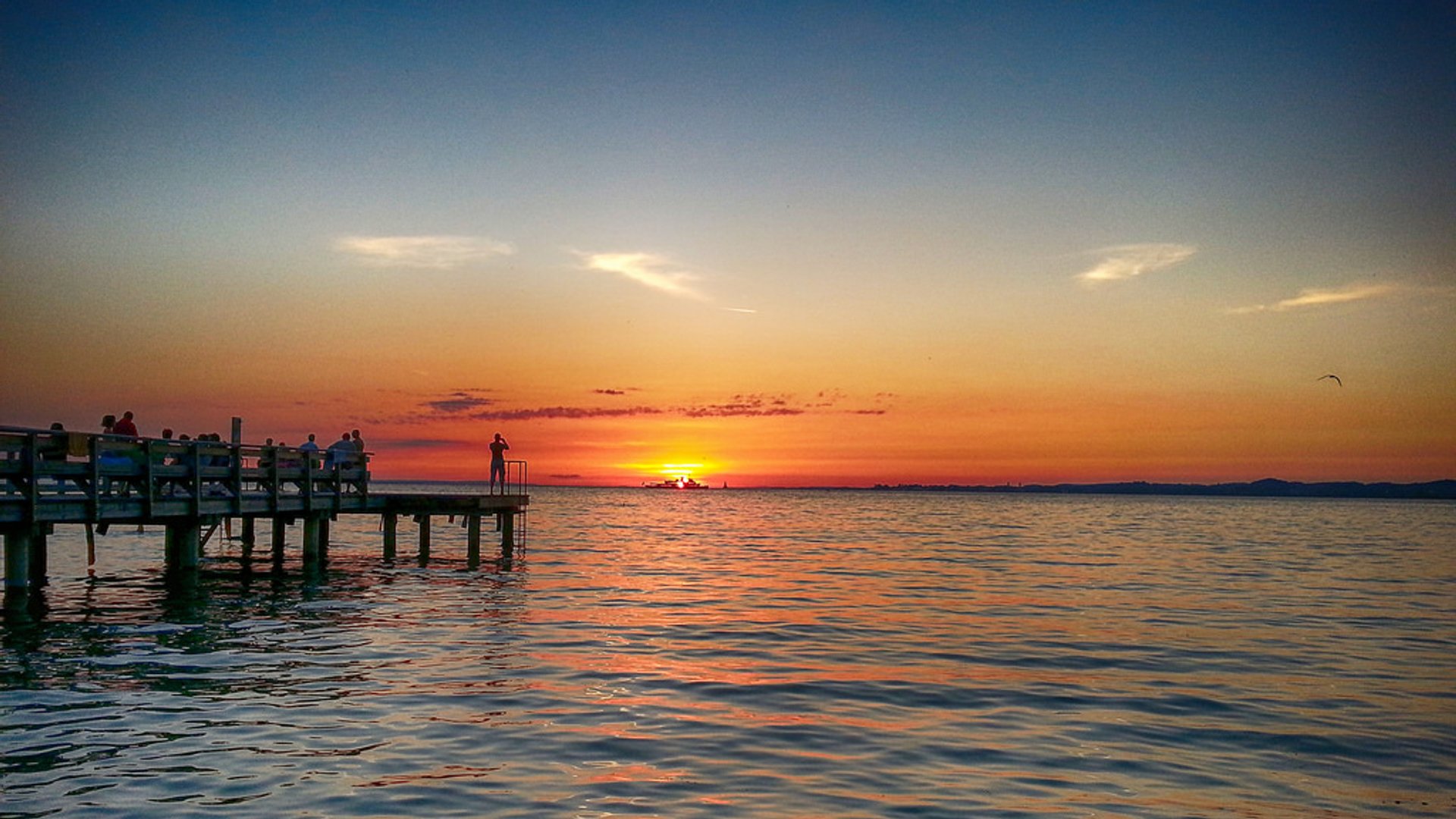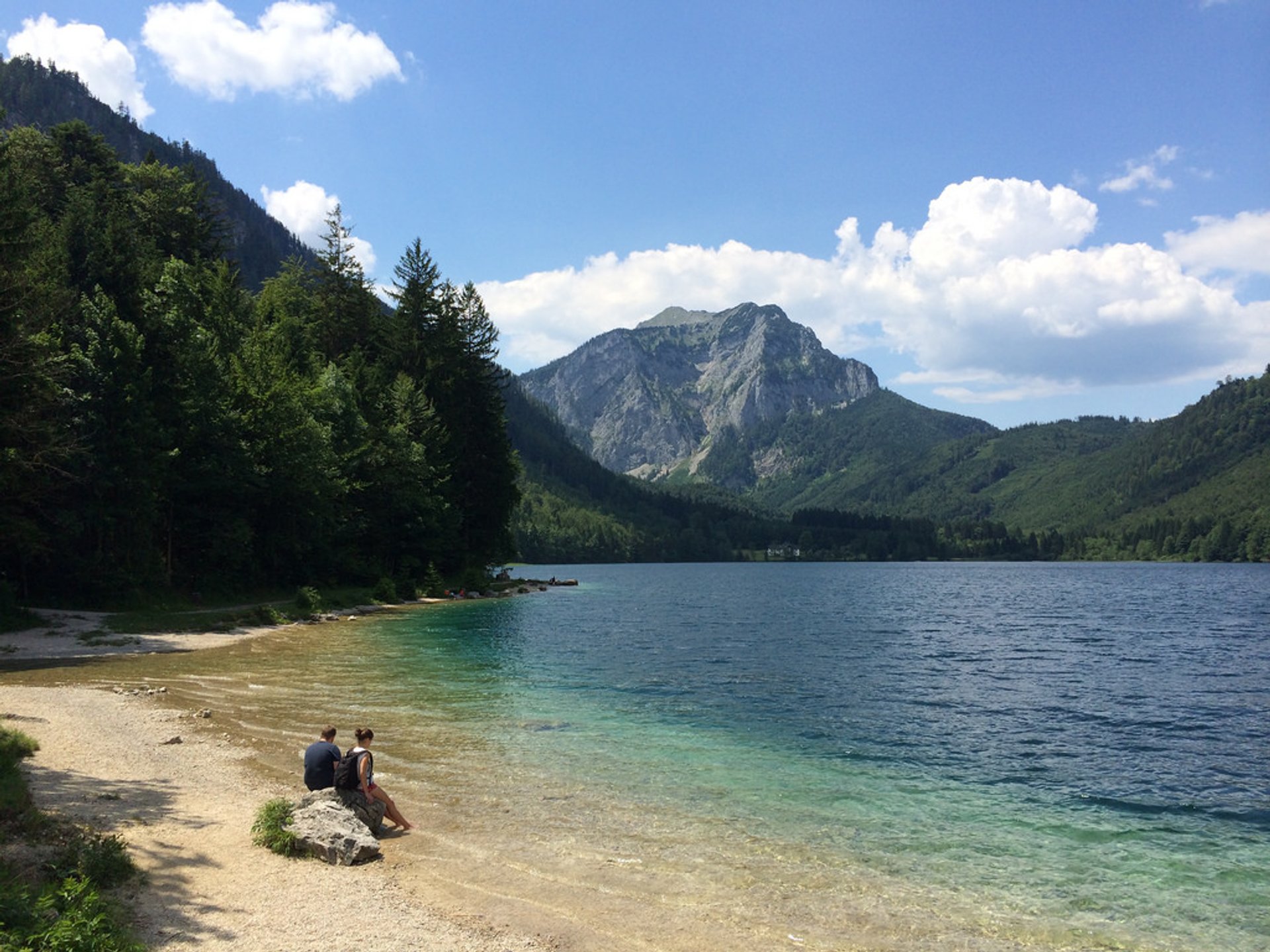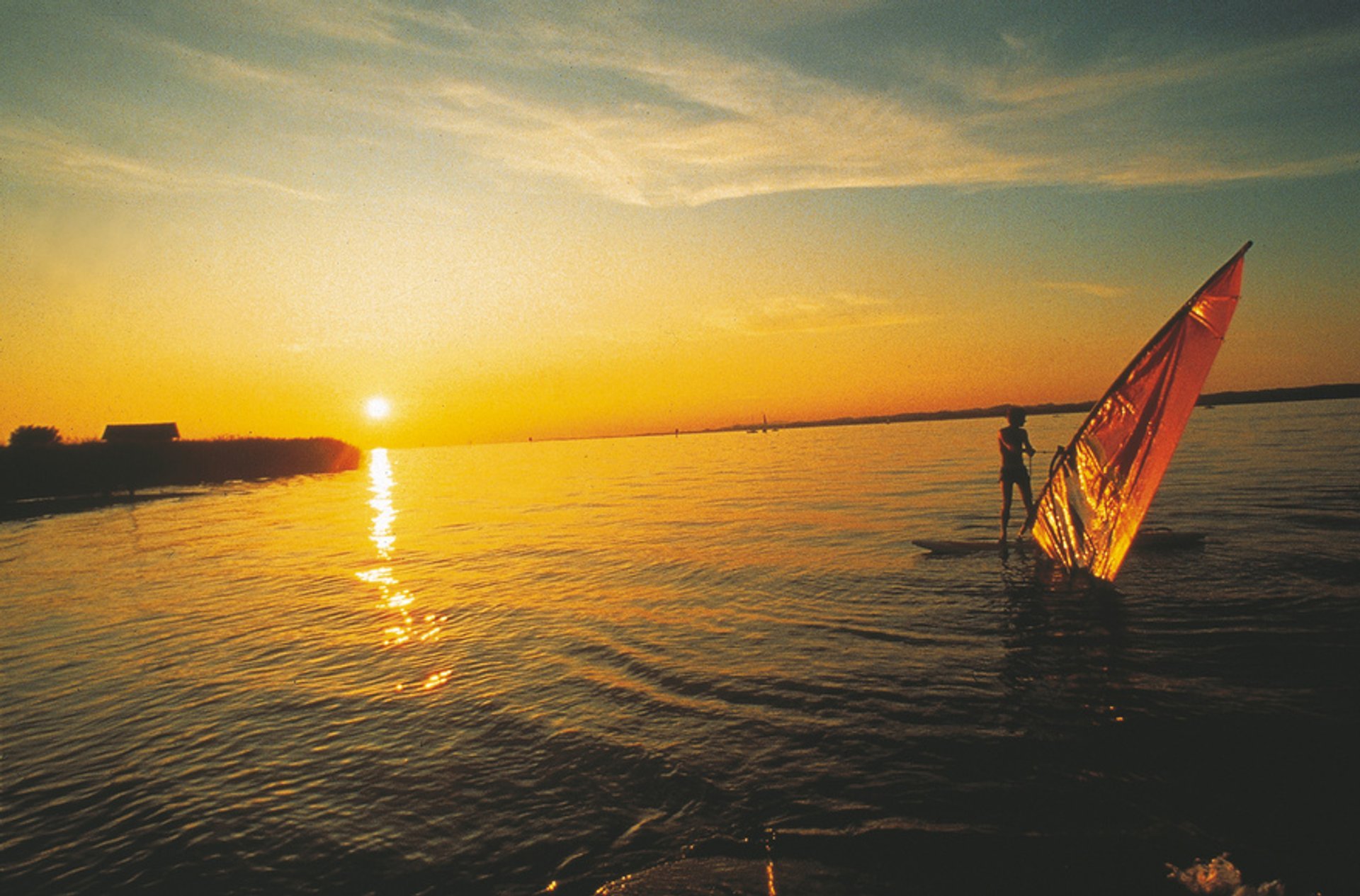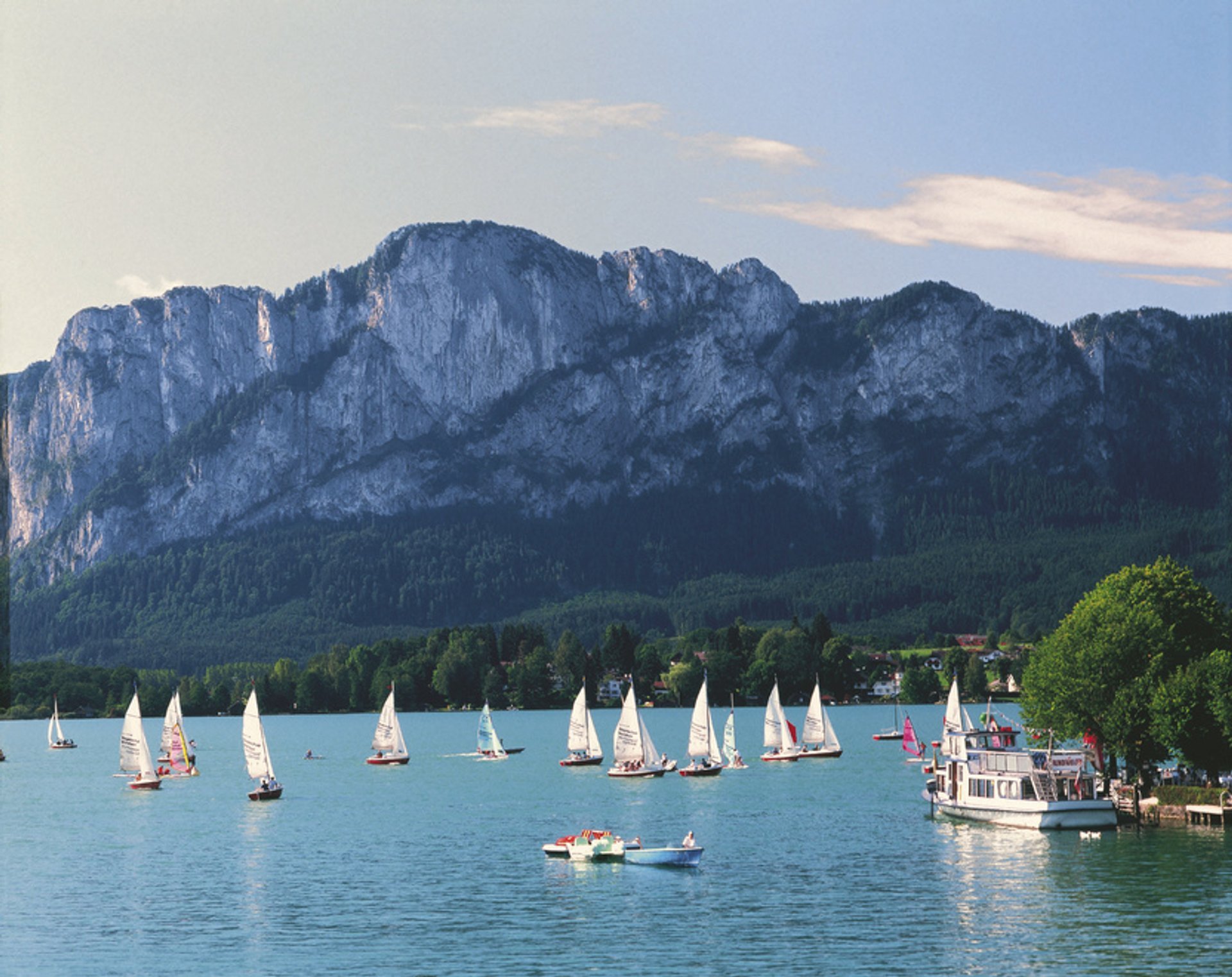 Austria is a country of crystal clear water reservoirs, rivers, and lakes. All in all, there are some 300 lakes in Austria, most of them available for swimming. Carinthian lakes in South Eastern Austria are the warmest in the summer. Water in the Faaker See can reach 27°C. U​pper Austria offers Lake Attersee, Lake Hallstatt, Irrsee, Mondsee, ​Traunsee, and Lake Wolfgang. The turquoise-coloured Lake Attersee is almost 47 sq km in size. It is well known for its perfect sailing and surfing conditions. You can rent a boat there, practice sailing and surfing, organize a camping trip or relax on special bathing areas.
Lake Hallstatt is known for its cleanliness. It is particularly suited for swimming, fishing, canoeing, and rafting. This 125 m deep lake has one of the largest fish populations and supports all kinds of diving sports. Campgrounds and nude beaches can also be found here.
Lake Irrsee, or Zellersee as it is also known, is a good place for swimming, rowing, canoeing, kayaking, and fishing. The 12 km long Lake Mondsee is known as the warmest lake of Upper Austria. It is popular for sailing, waterskiing, windsurfing, and diving. The beautiful Lake Traunsee is Austria's deepest lake at 197 m. It is known for its numerous water sports.
A choice of watersports awaits visitors at Lake Wolfgang. It is situated in both the province of Upper Austria and Salzburger Land. Sailors and surfers especially appreciate the constant light wind.
Find hotels and airbnbs near Lake Holidays Season (Map)