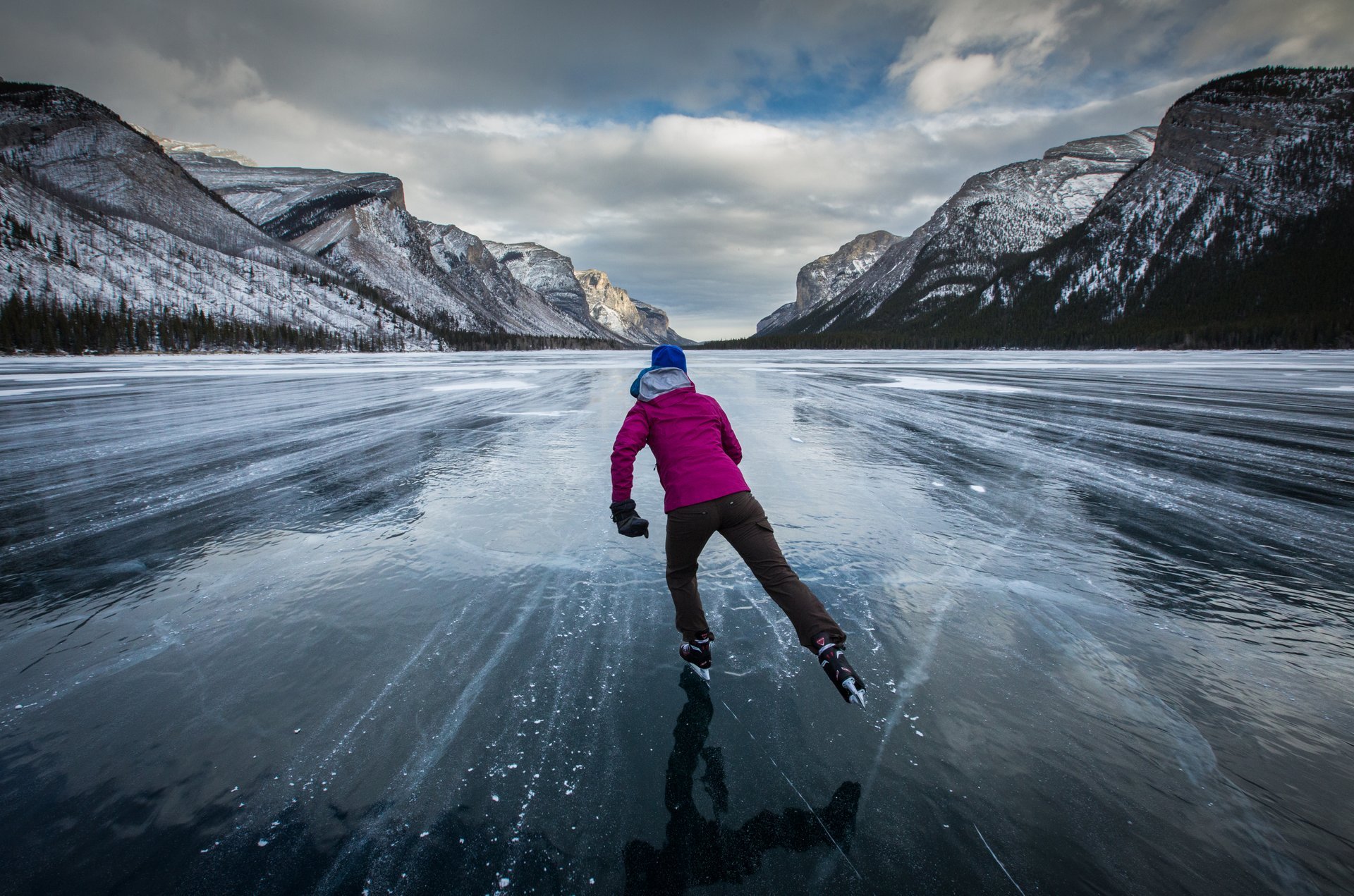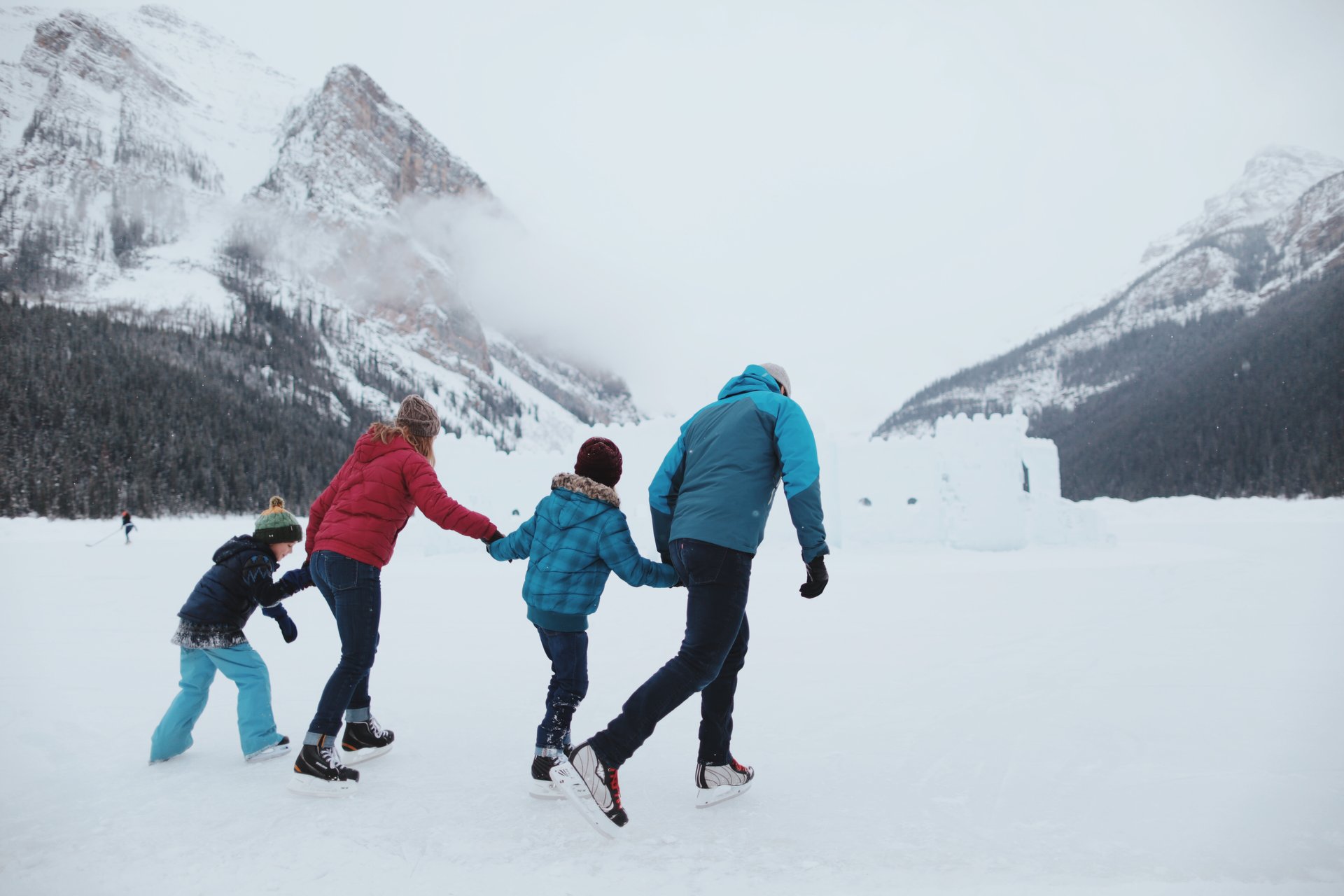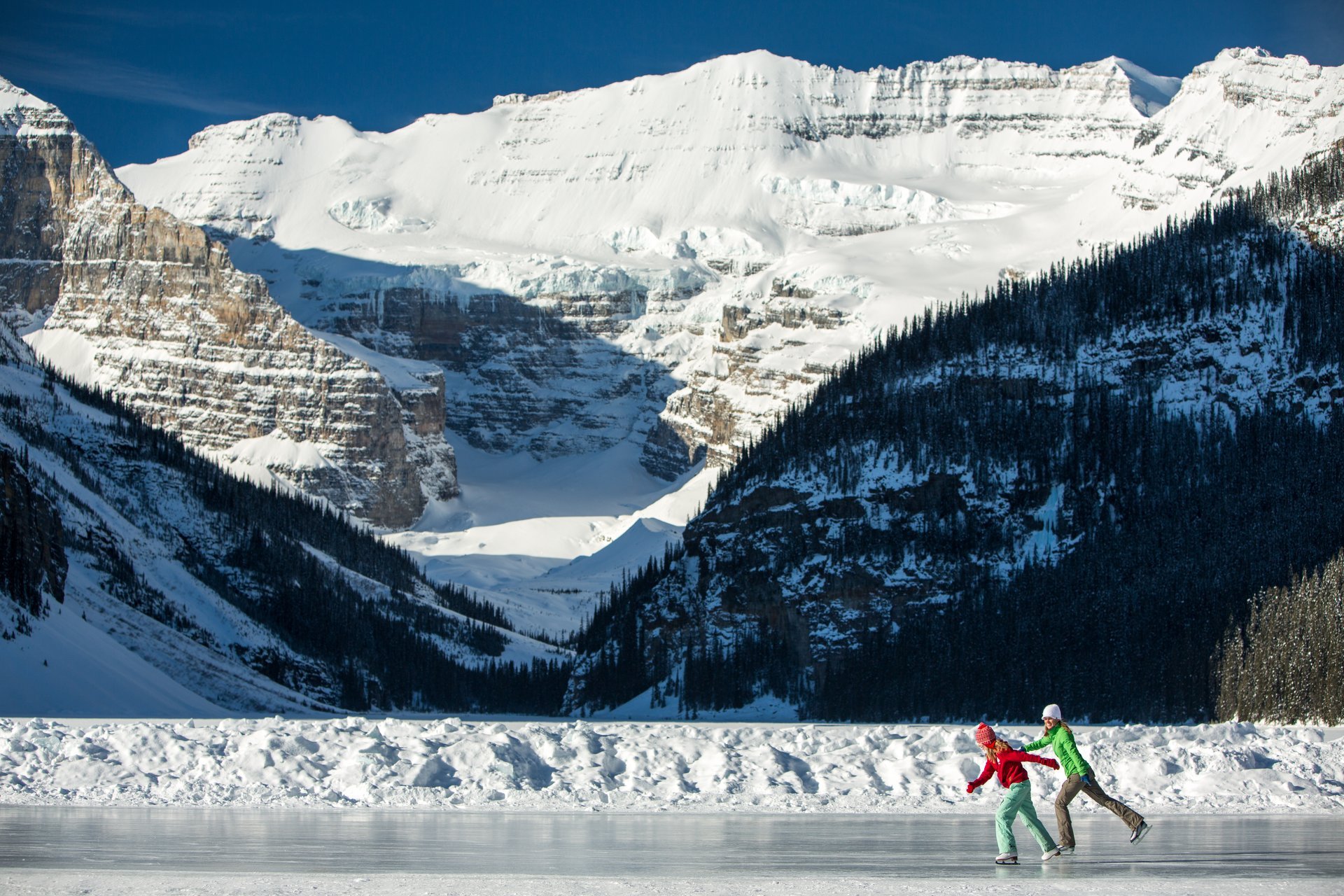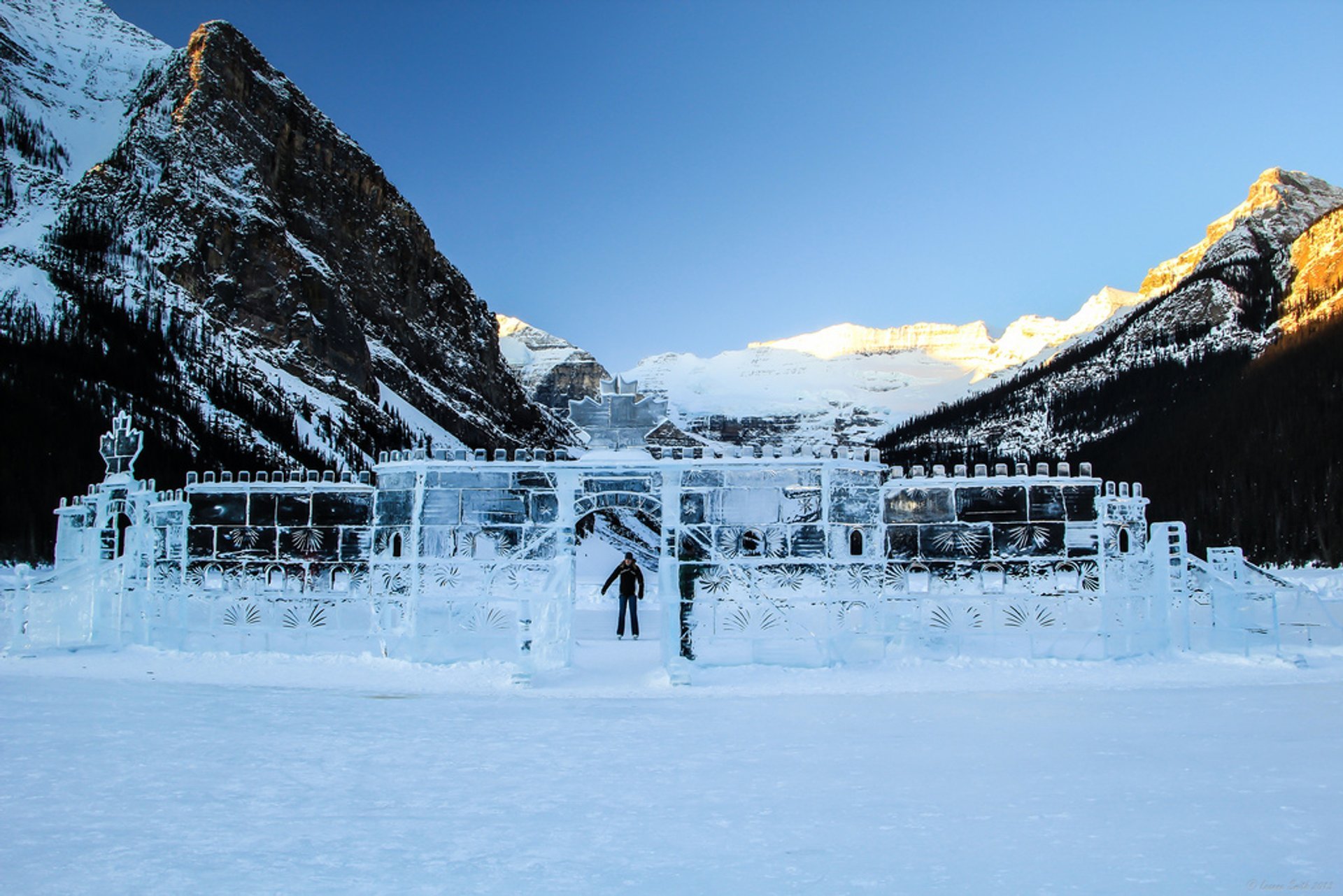 ©
Banff Lake Louise Tourism / Paul Zizka Photography
Beautiful Lake Louise surrounded by the snowy Rocky Mountains and the massive Victoria Glacier is a dream skating rink. From mid-December to mid-April, it welcomes all skating enthusiasts. Enjoy the whole day outdoors in one of the most picturesque national parks in North America.
To make it even more spectacular, an amazing ice castle is built on the lake every year. The rink is cleared daily, so you don't need to worry about snowfalls. Hockey enthusiasts will also find the perfect setting to play their favourite game.
Lake Louise offers a truly stunning surrounding and was named as one of the 10 most beautiful skating rinks in the world. Every winter, the Ice Magic Festival takes place here, giving you the opportunity to watch ice carvers create their masterpieces in person.
Find hotels and airbnbs near Skating on Lake Louise (Map)