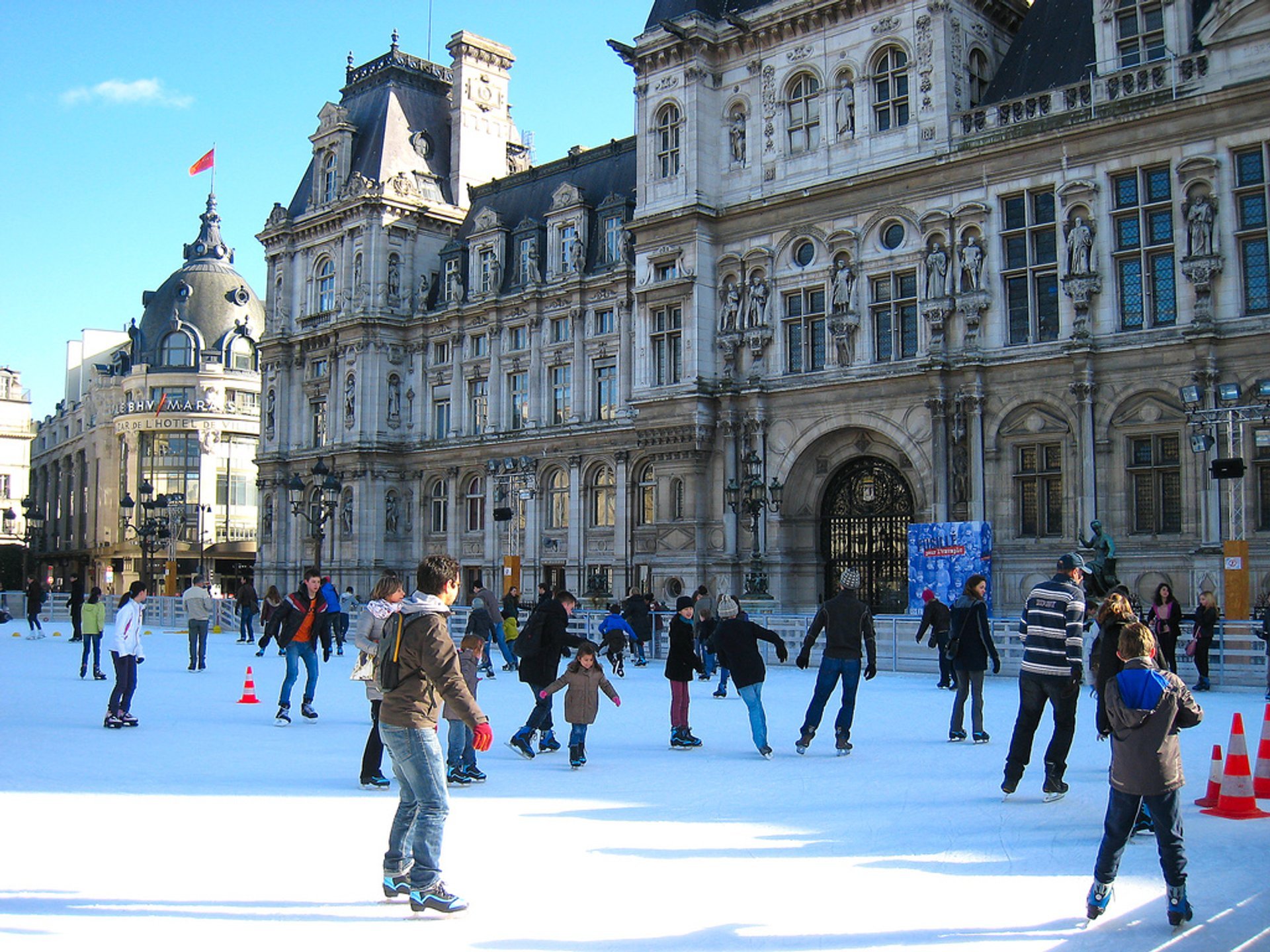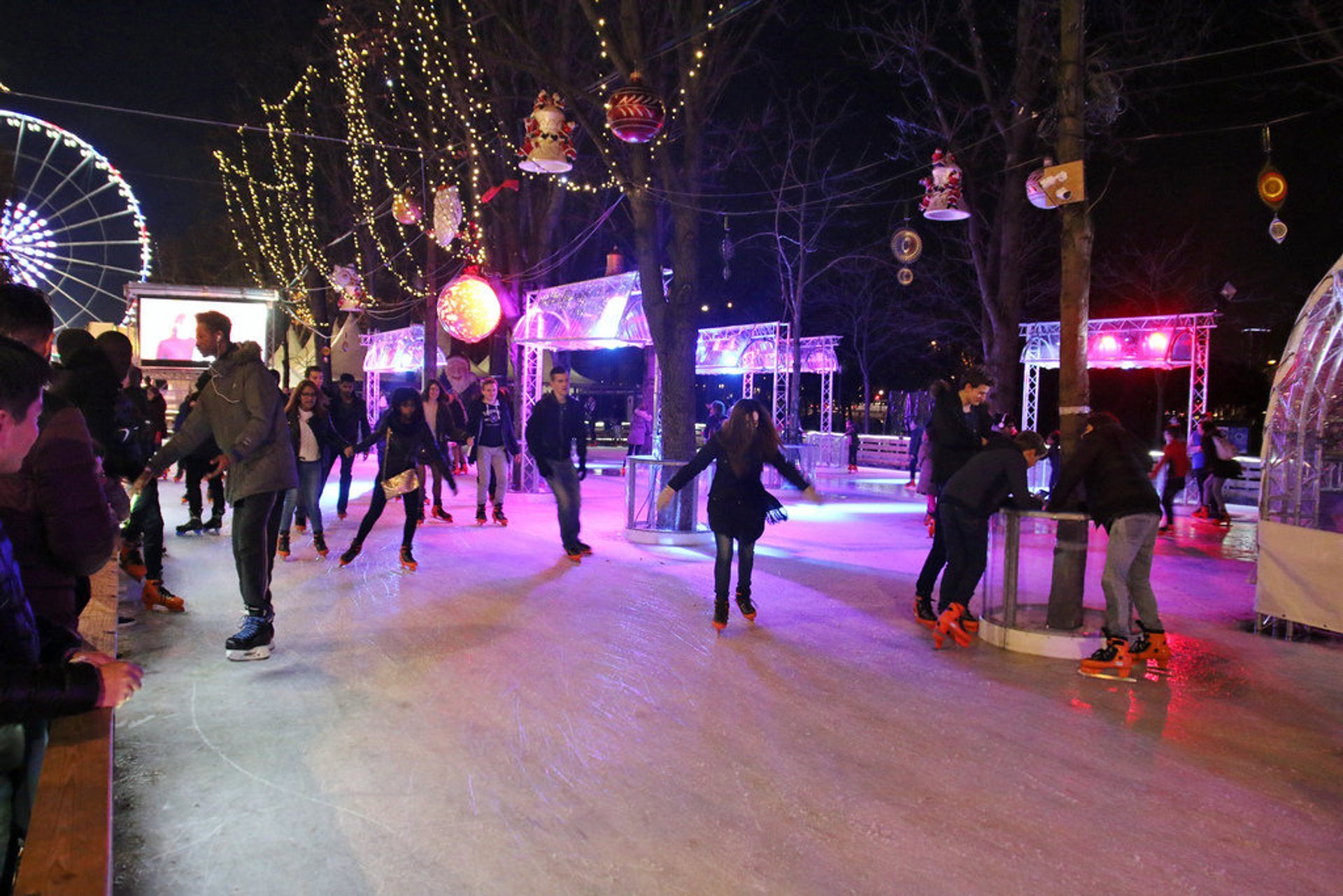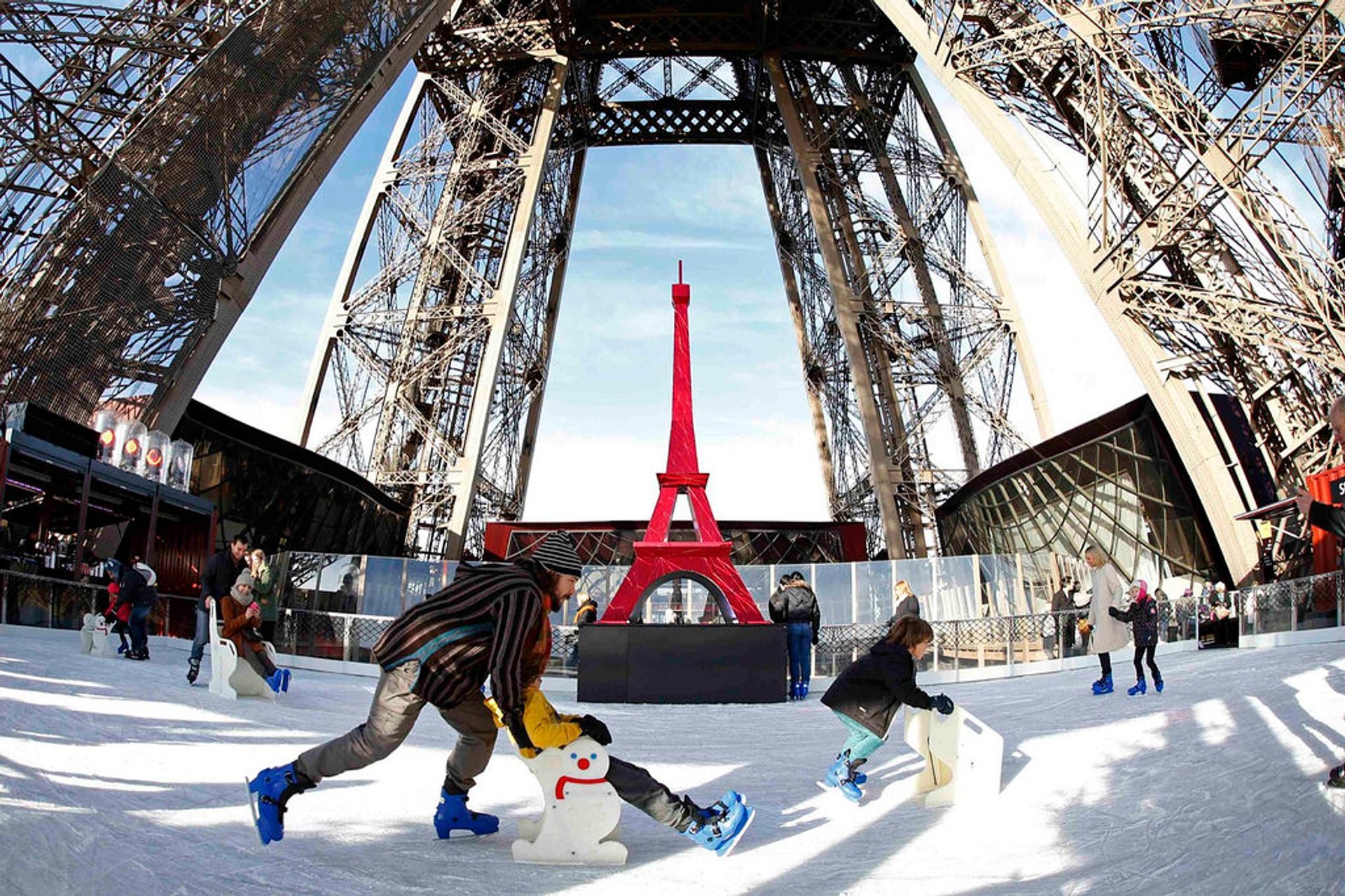 This classic winter entertainment is much more atmospheric at Paris' seasonal open-air ice rinks. Paris always has a lovely program for skaters. So you can bring your family, friends or loved ones to feel a true delight. Paris offers a few excellent options in front of Hotel de Ville, at Trocadero, Jardin des Tuileries, and Champs-Elysees, but the most exclusive ice rink is set 60 metres above ground, at the Eiffel Tower. You can enjoy a cup of hot cocoa, a glass of mulled wine, and champagne on most of the skating rinks. Even oysters can be found there!
If you are more into the indoor skating, you will be glad to know about the possibility to visit Le Grand Palais des Glaces. It is the world's biggest ice skating rink that is held under the glass roof of Grand Palais. Spectacular and incredible playground of 3000 m2 will delight everyone that is young or old and will provide unforgettable experience and memories. The program consists of pirouettes, worn, jumps, spirals, double-flips and axels with more fun yet to come. So why not go for some skating if you've got the desire!?
The rinks open in December and some get already closed in the first week of January. However, others including the glamorous Eiffel Tower skating rink operate until mid-February, and those around Hotel de Ville are available well into the beginning of March.
Find hotels and airbnbs near Ice Skating (Map)