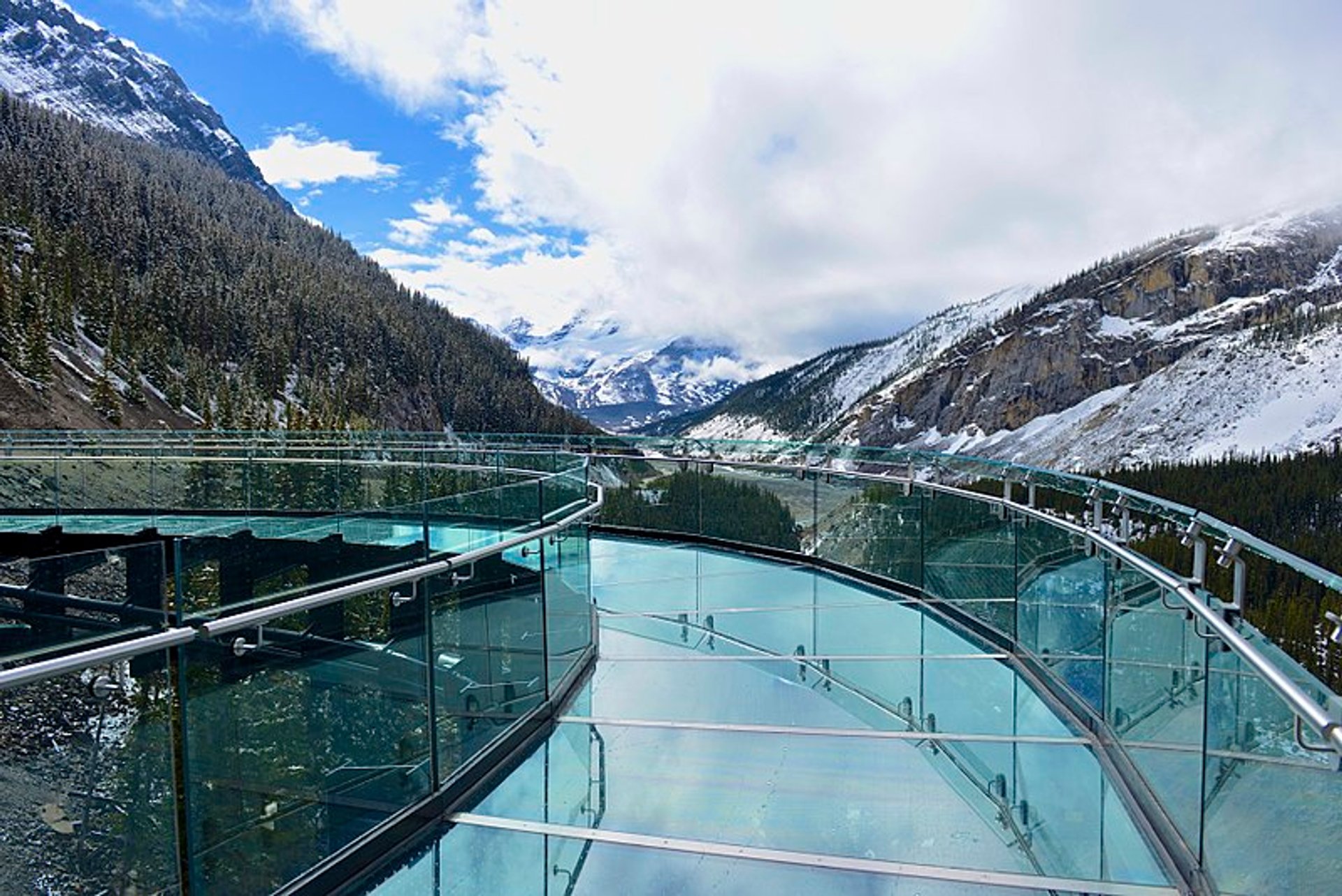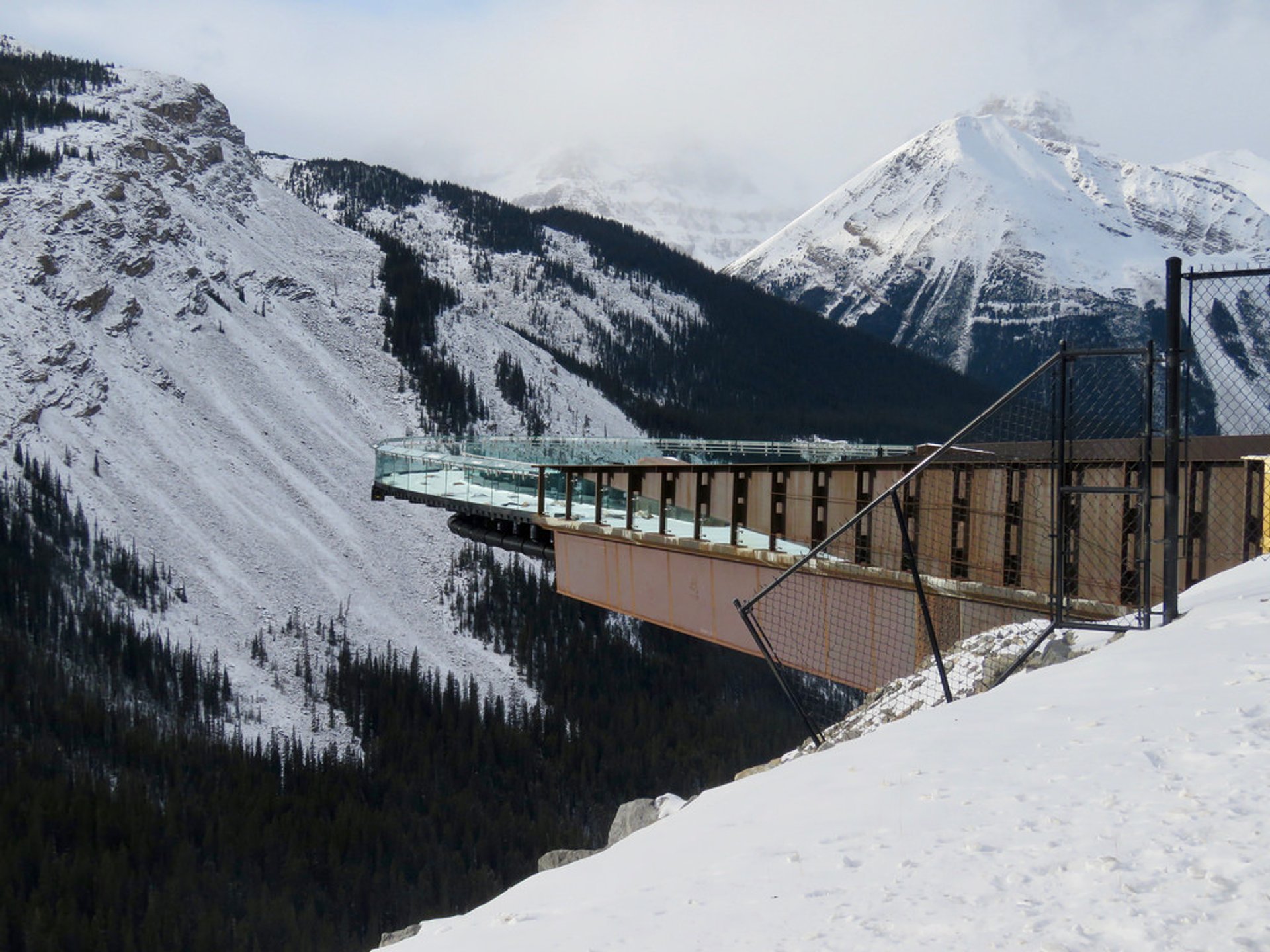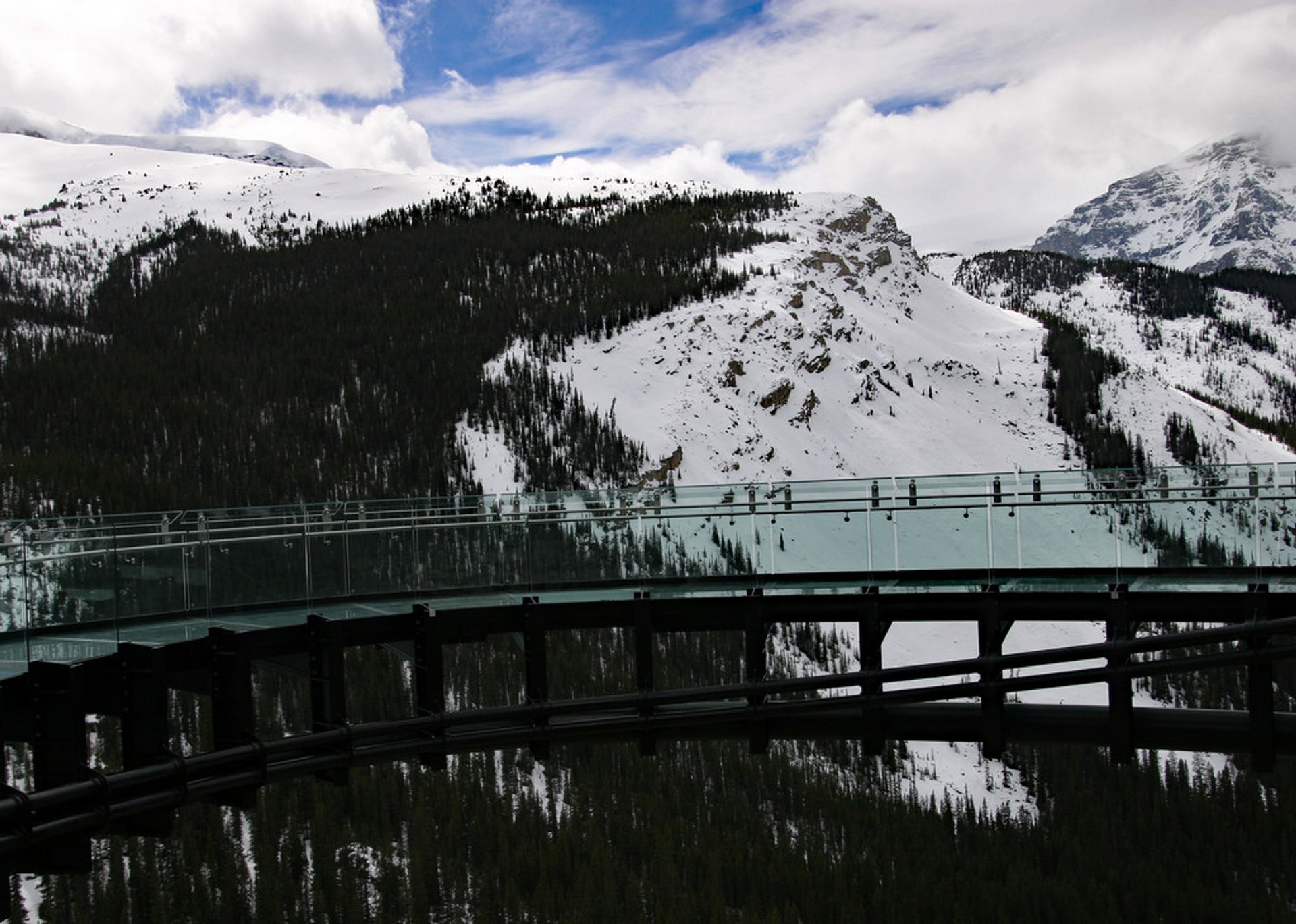 No other experience compares to discovering the beautiful nature of the Canadian Rockies while standing on a walkway over the edge of a cliff where only glass separates you from a 280-metre drop.
"Wow!"—this is the most common exclamation coming from people who experience the Glacier Skywalk. To access this point, you will first need to be transferred from the Columbia Icefield Glacier Discovery Centre. As you walk through and look down to the Sunwapta Valley with a bird's eye view, you'll see remnants from thousands of years ago. Looking up, you'll be carried away by the most amazing glacial and mountain vistas. This is where you'll find the freshest water you've ever tasted and take in a unique ecosystem where adaptation never ends.
The cliff-edge interpretive trail will show you more of the post-glacial scenery and then suddenly you feel as though you are submerged in the air! From this translucent glass-floored platform, you can inhale the fresh air, watch the birds fly and enjoy the sounds of the waterfalls. Everyone should take in this experience for the senses!
The Glacial Skywalk is open to visitors from late April or May to mid-October. It is closed for the winter due to weather conditions.
Find hotels and airbnbs near Glacier Skywalk (Map)