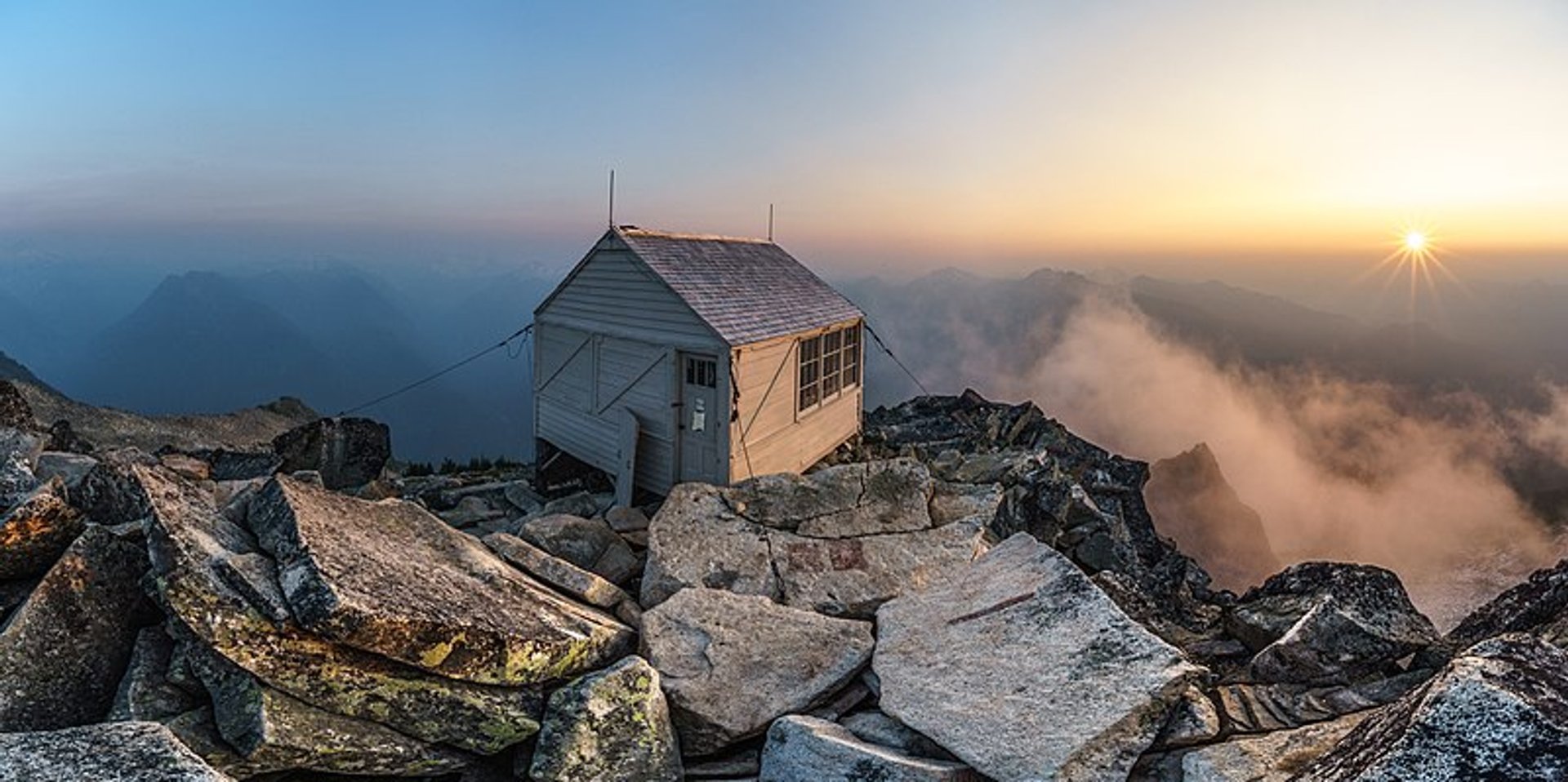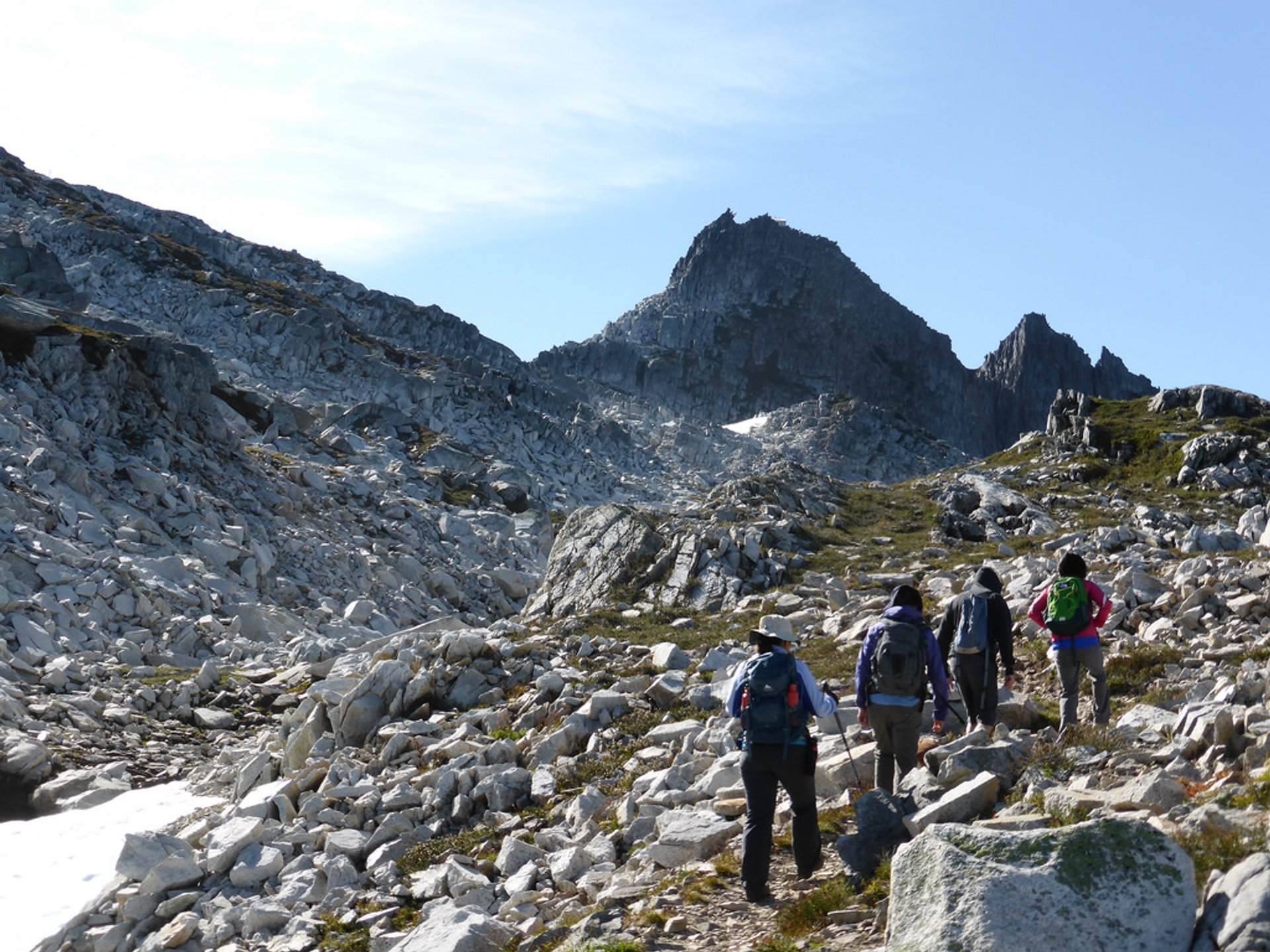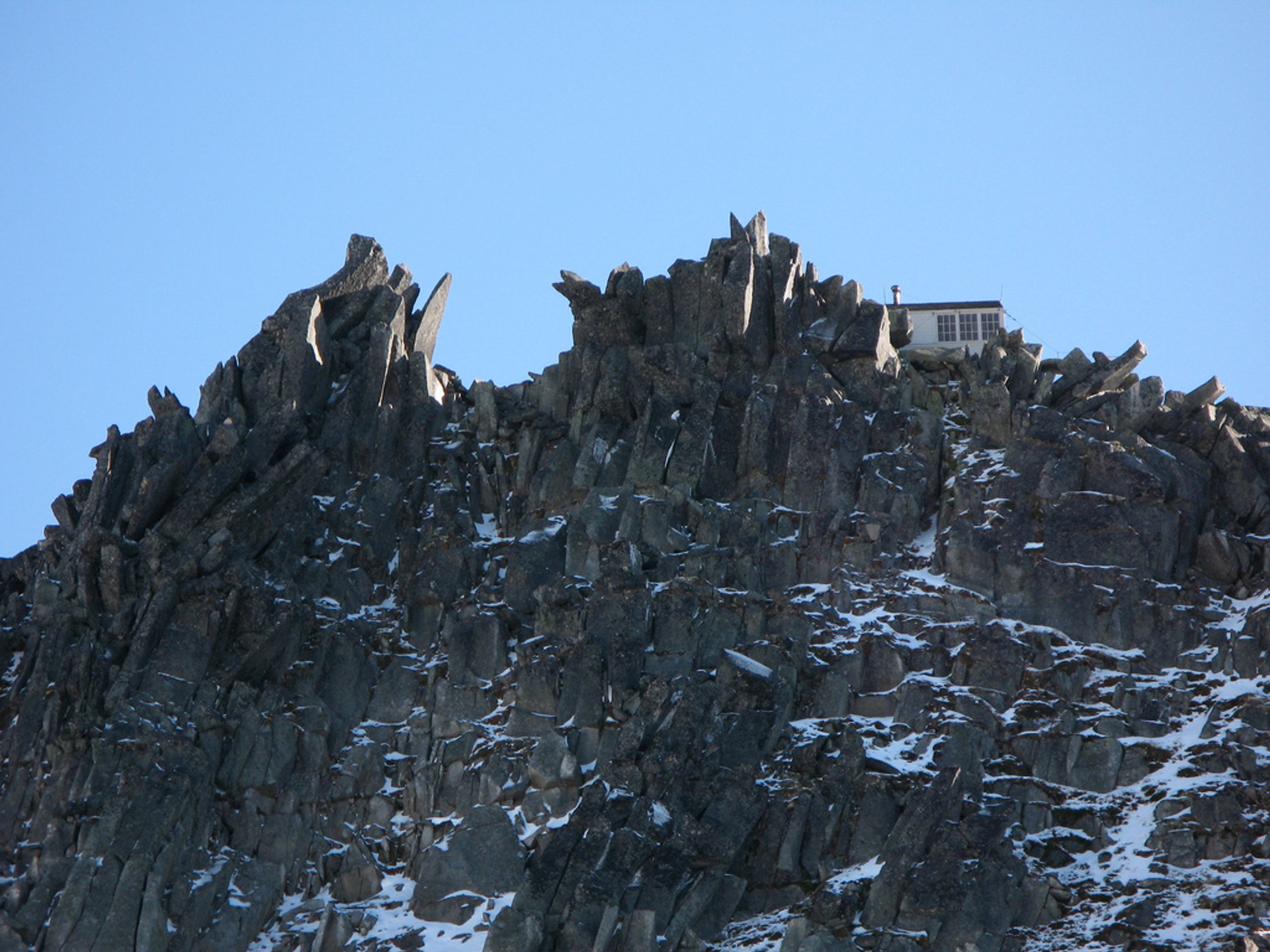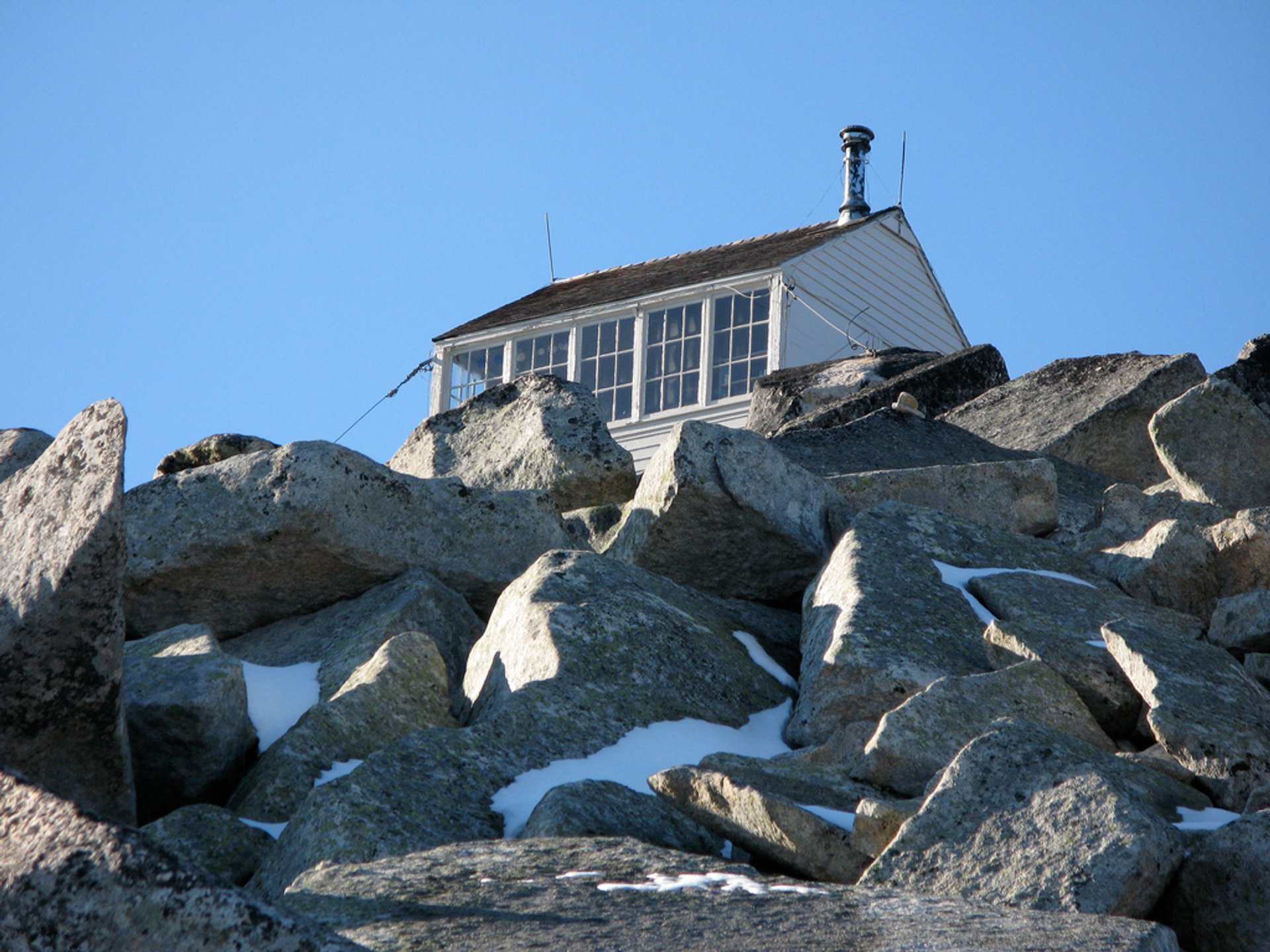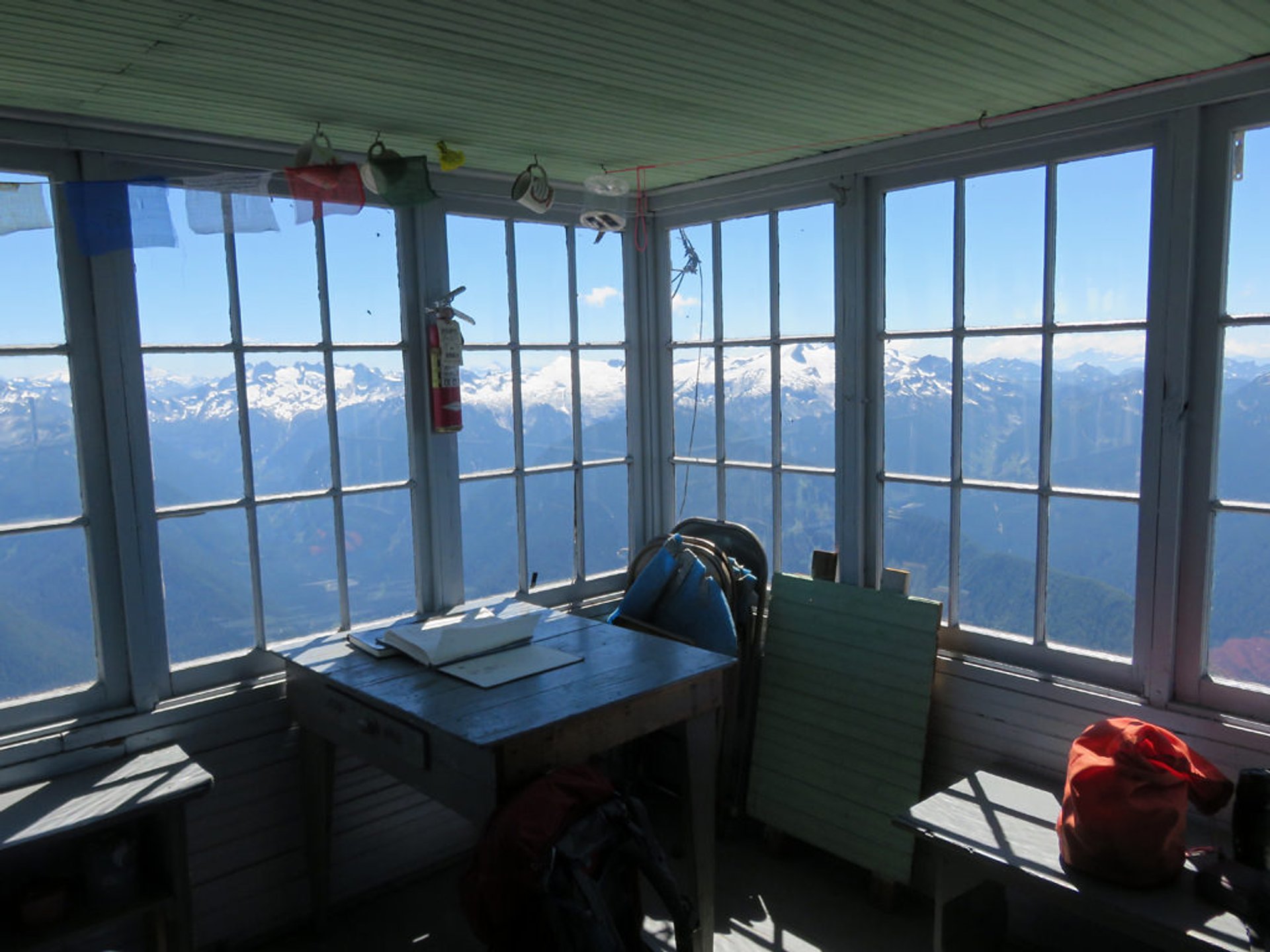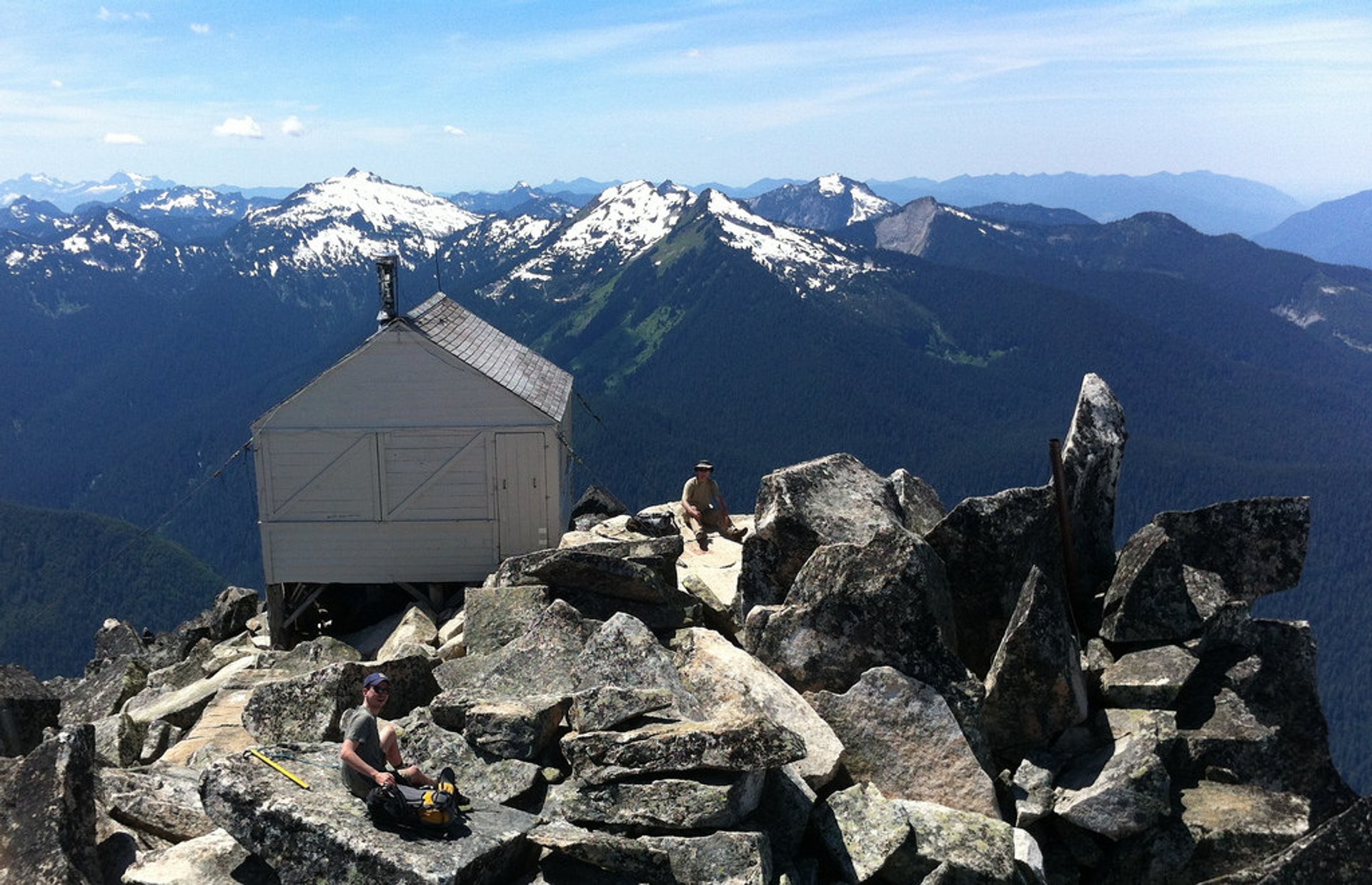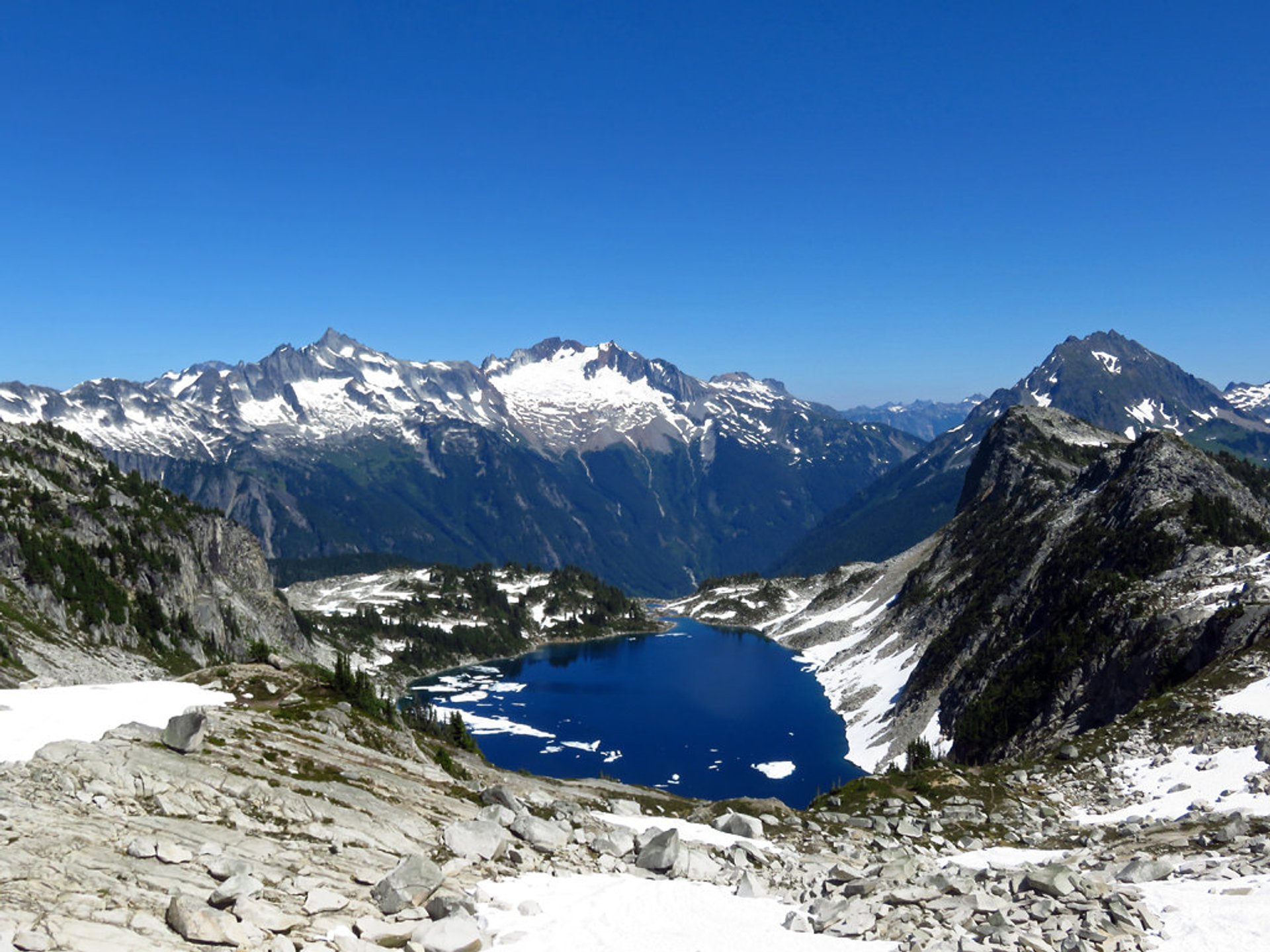 North Cascades National Park in the state of Washington has many scenic hiking trails. Hidden Lake Lookout day-hike is one of the most significant one-day options in the park. The path, located near Diablo, Washington, is 7.3 mi (11.74 km) long with 3,369 ft (1 026 m) of elevation gain. It is quite popular during the summer hiking season, which starts here in July since dangerous snow-filled gullies can be still present at the trail even in early summer.
While walking the trail to Hidden Lake Peaks, hikers can see lush meadows blooming with wildflowers, large granite boulders perfect for sunbathing, and beautiful alpine nooks. The trail traverses East Fork Sibley Creek and provides excellent views of Mount Baker. At 4.2 mi (6.75 km) of the trail, hikers get to a 6,600-ft (2 011-m) point between Hidden Lake Peaks and other mountains. Summits like Eldorado, Forbidden, and Boston surround the Hidden Lake that is just below. The famous lookout cabin was built there in 1931.
Before hiking this trail check the North Cascades National Park website for snow and other conditions or stop at the rangers station in Marblemount.
Find hotels and airbnbs near Hidden Lake Lookout (Map)