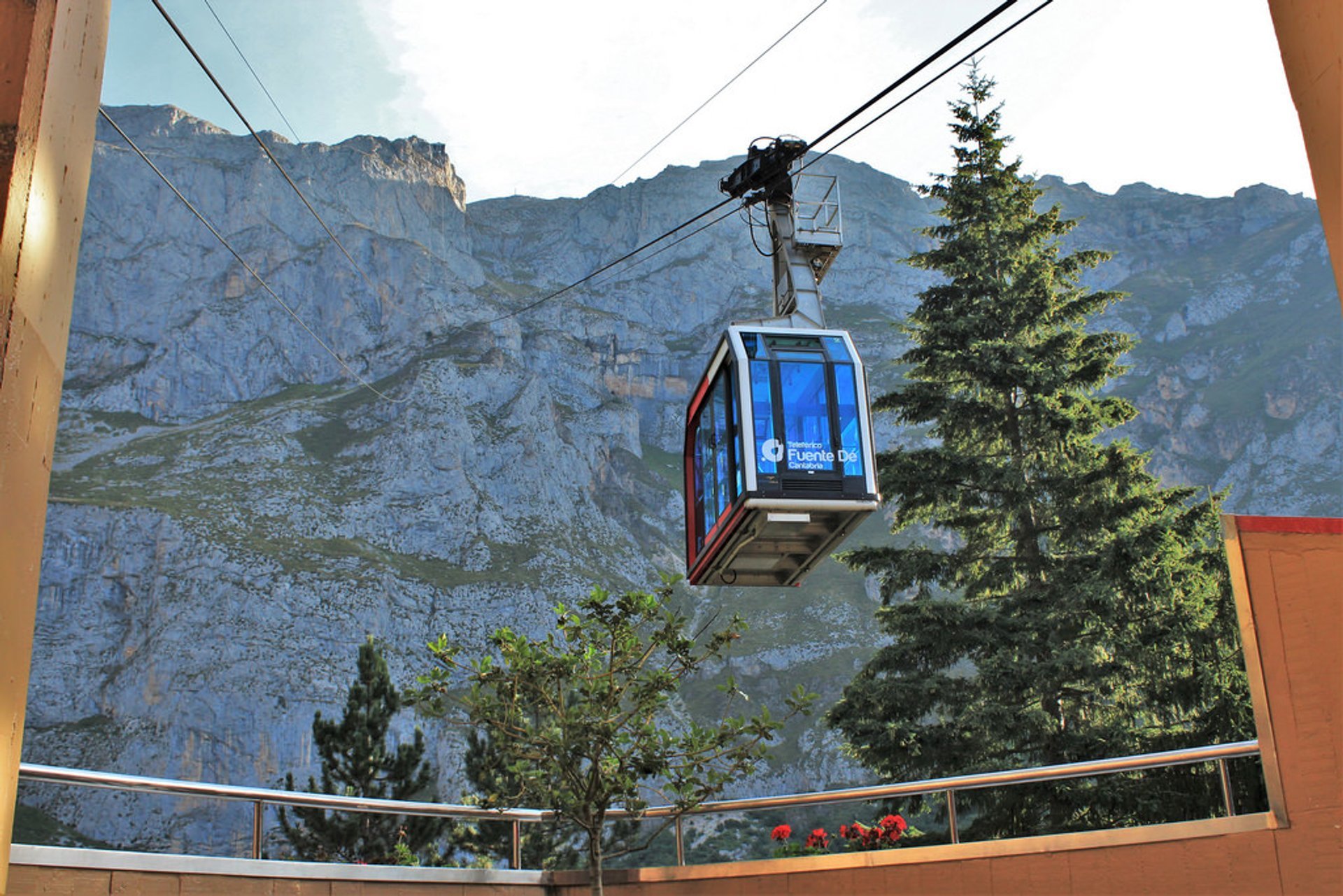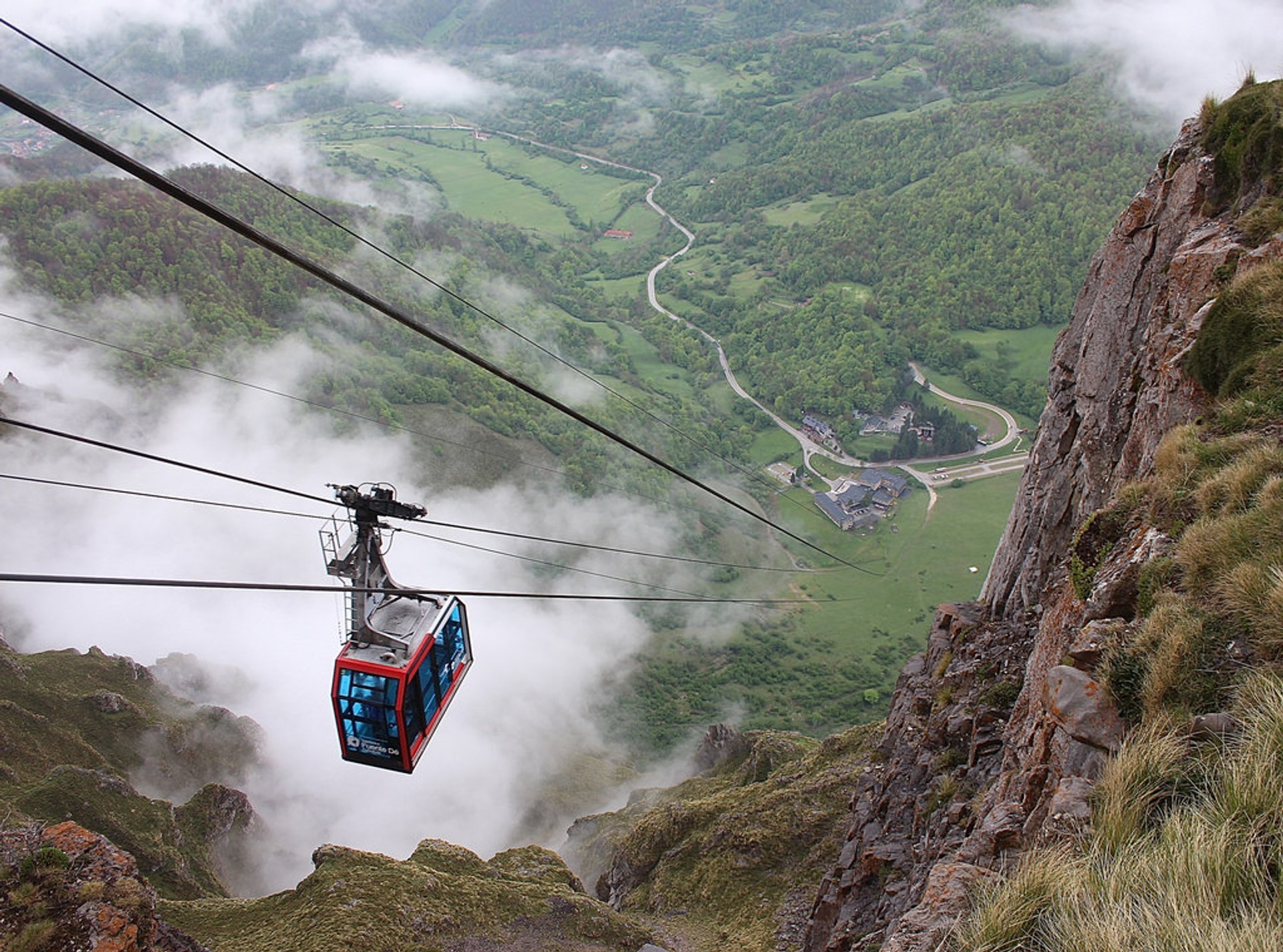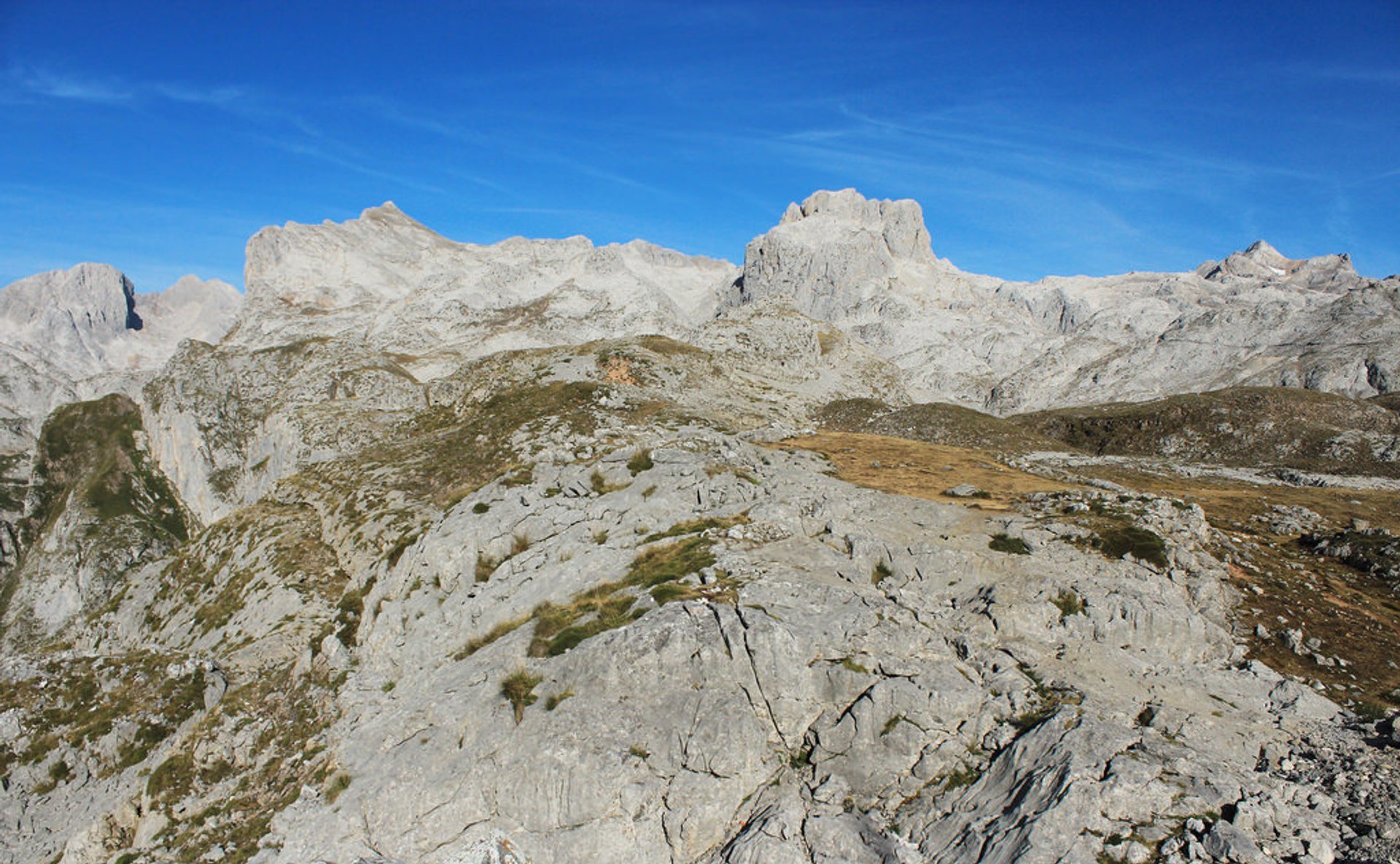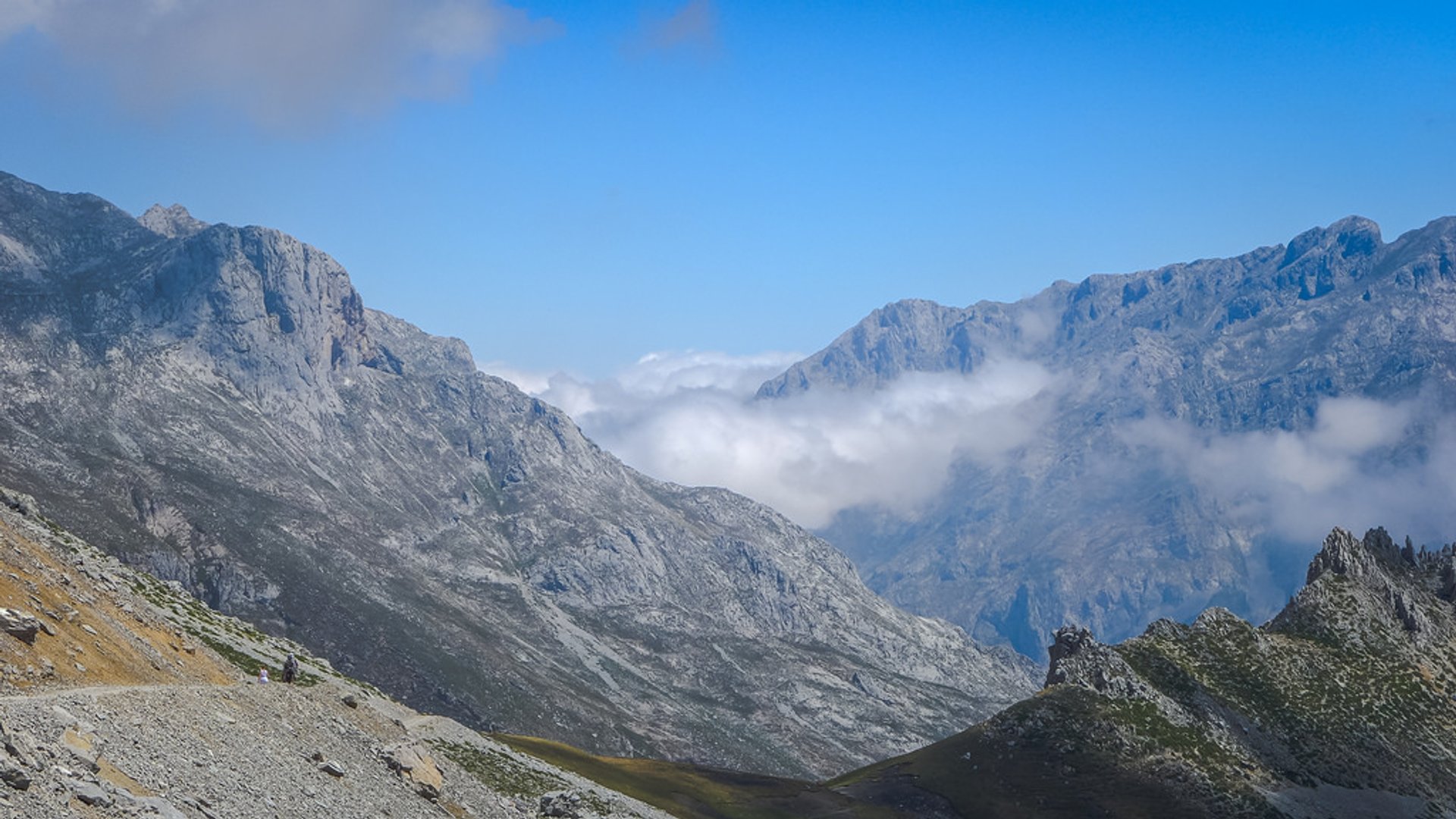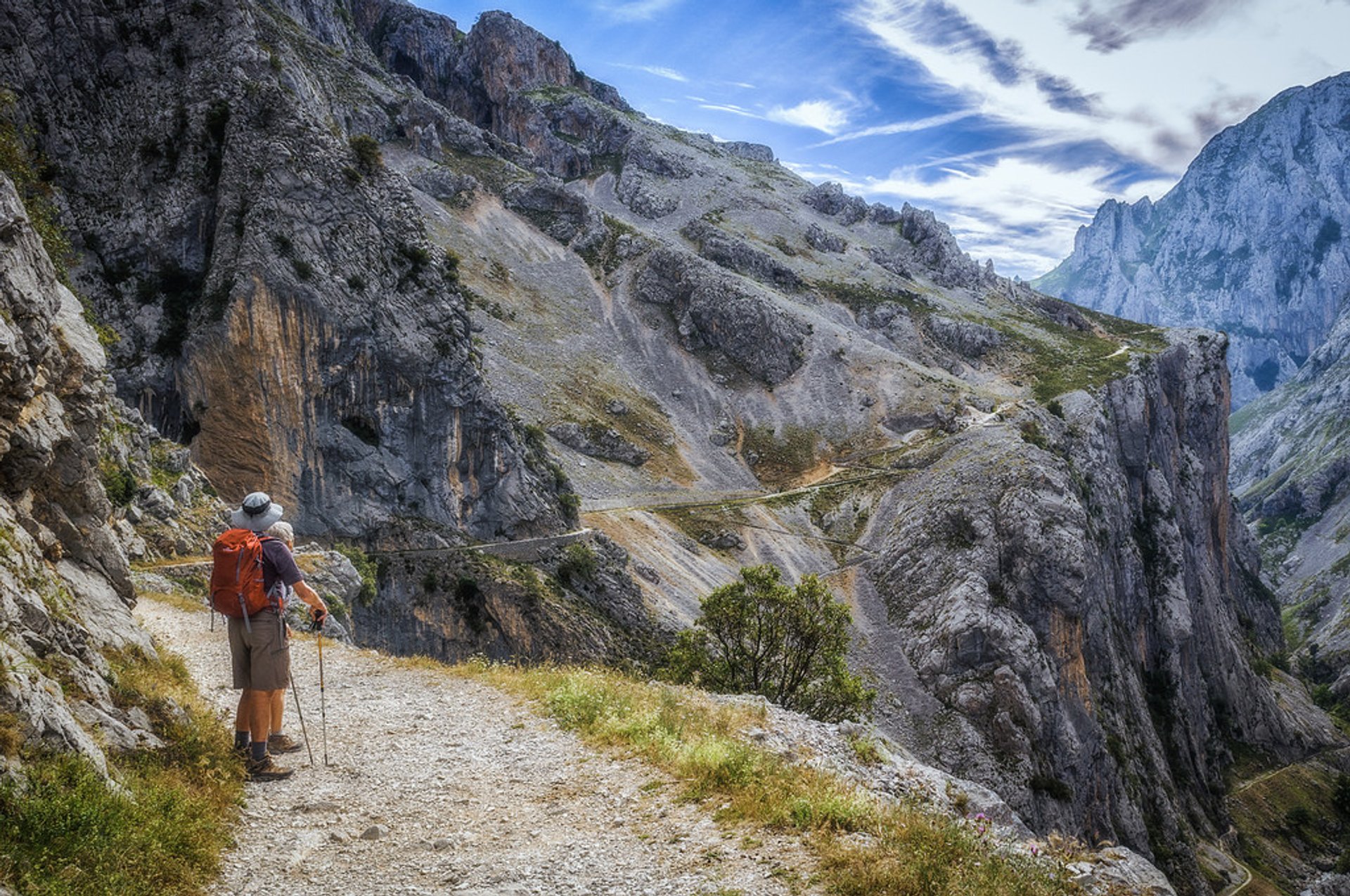 A trip to the amazing Picos de Europa would be incomplete without the experience of taking a cable car to its peak. Fuente De Cable Car is located in Liebana's area, in Cantabria, at the heart of the Picos de Europa. It climbs 753 meters, taking you to the height of 1,823 meters in just 4 minutes at a speed of 10 m/sec! The landscapes that open up to you will take your breath away. The cable car takes you into the heart of the Picos de Europa—a range of mountains 20 km inland from the northern coast of Spain.
However, it is not only the peak that is important. You will be attracted to both the ascent and descent of the cable car. After all, the Fuente De Cable Car has a glass floor meaning you can observe all of the greatness and magnetism of nature below you.
If you are into mountain biking, climbing or hiking, you can easily start your trip at the cable car station.
The cable car operates all year round, though summertime between July and September is more popular with visitors who can benefit from longer operating hours, fewer clouds, and hence better chances of great views. At the same time, the high season brings long queues. October and May mean shorter operating hours, but also fewer visitors, which makes it not such a bad time to take a ride up. Besides, the off-season has its own charm represented in snow-capped peaks, colourful foliage, etc. If you still want to combine your ride with some hiking, you should go in the hiking season which is spring through to autumn.
Find hotels and airbnbs near Fuente Dé Cable Car (Map)