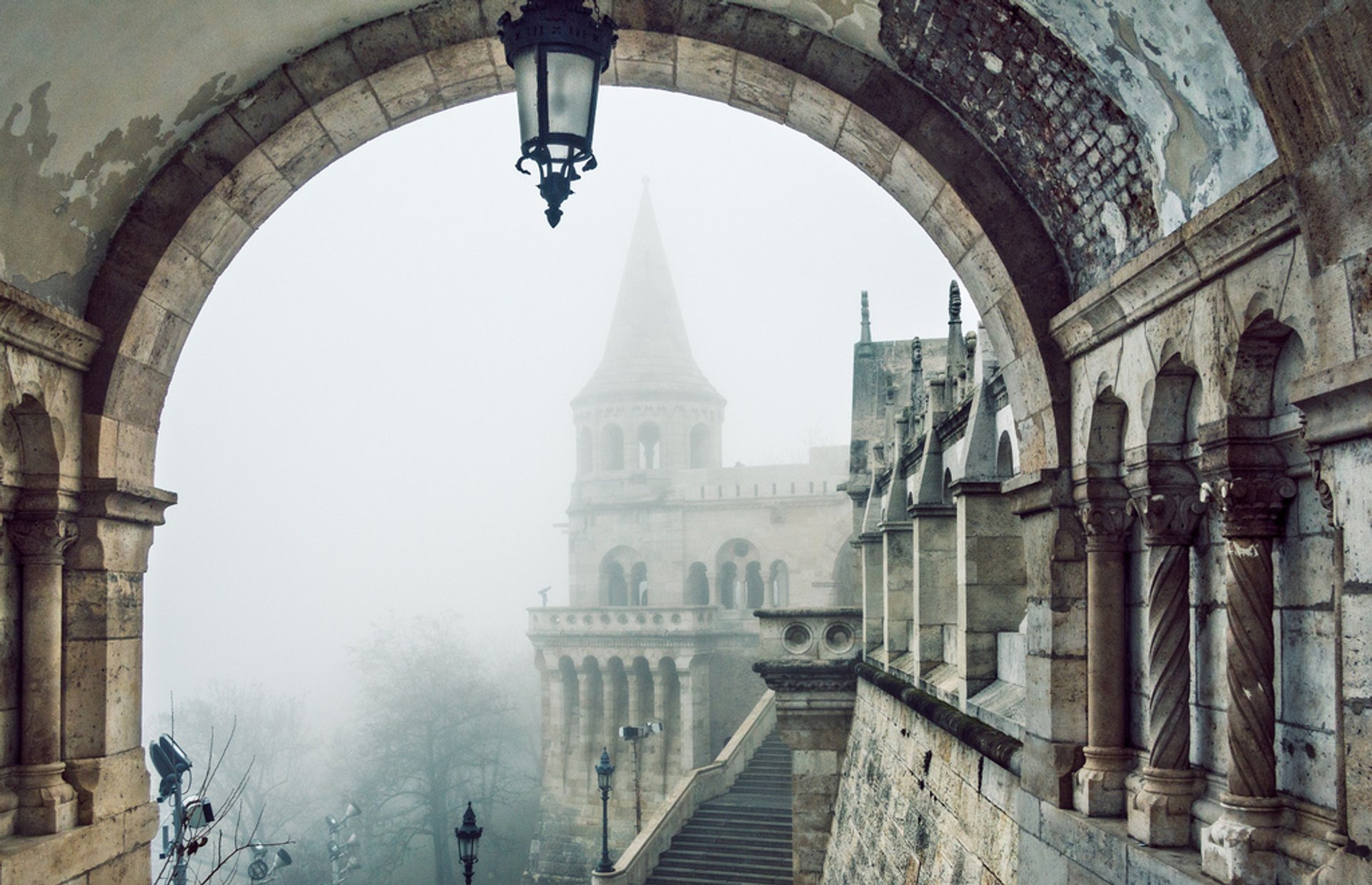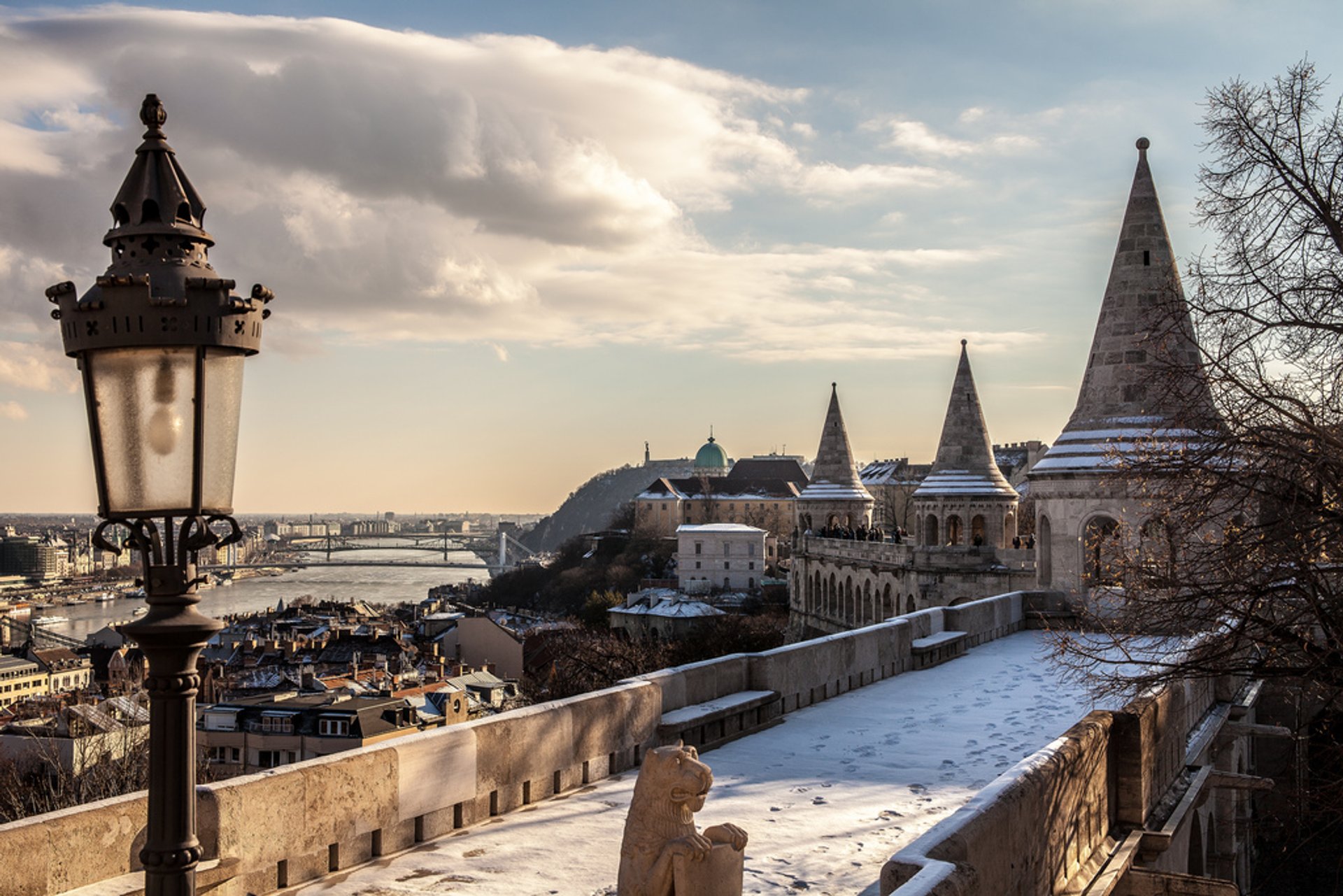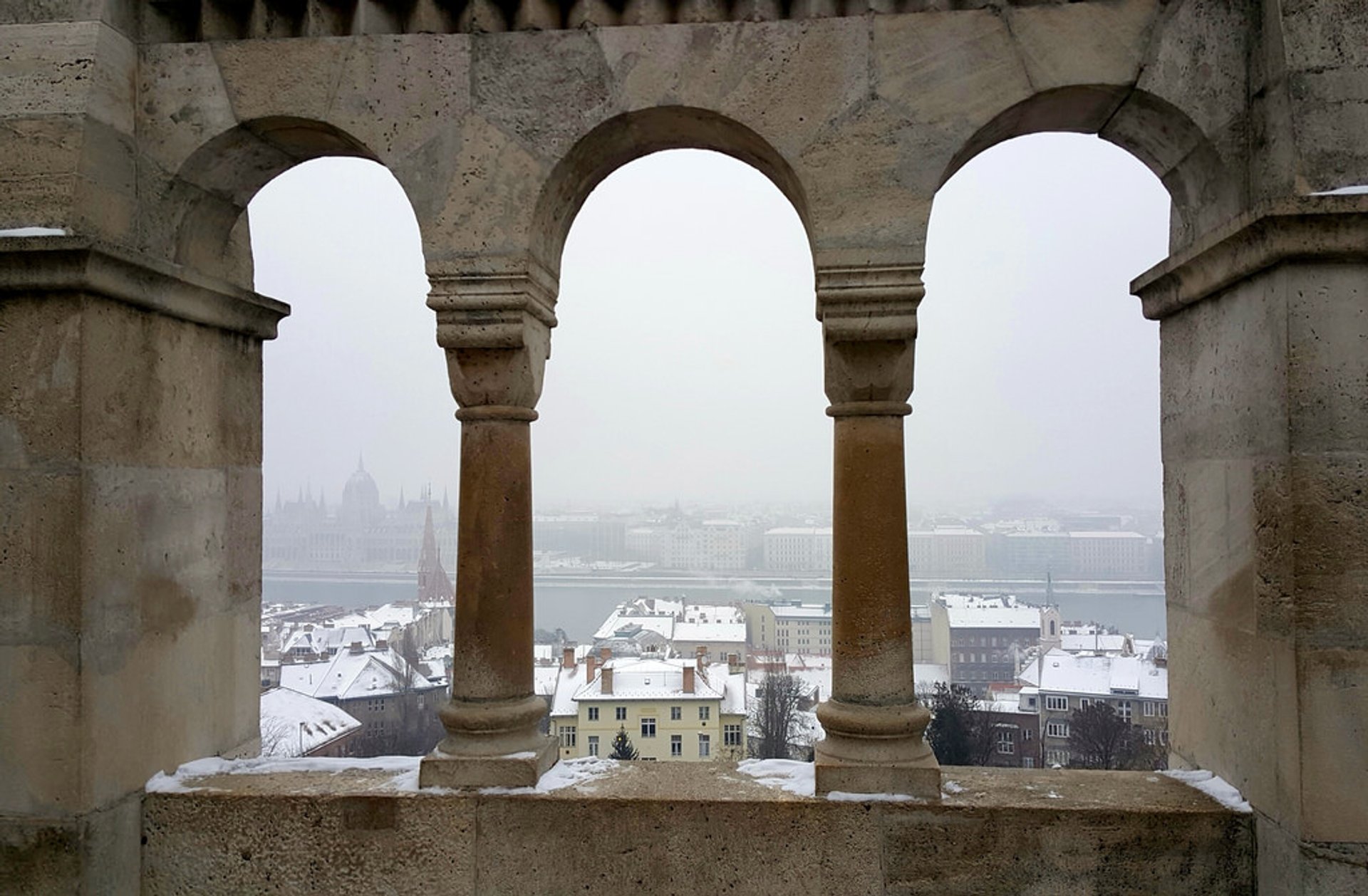 The Fisherman's Bastion which wasn't planned as a fortification structure was built in the end of the 19th century on the Castle Hill of Budapest in place of the walls. It has many windows, terraces, and benches and its main purpose was to be an observation deck. Today it serves its original purpose and attracts visitors probably even more than other Budapest's sights.
One of the best things about the Bastion is that you get to see some great sights on the Pest side of the city. The Parliament, the brides, the Gresham Palace and many others are spread before your eyes.
When you're tired of the sightseeing you can take a rest and have a lunch or a dinner at the Fisherman's Bastion Restaurant which is located behind the Matthias Church on the right side of the structure.
The Bastion is open year round and most of its towers are open to visitors either for free or for a small fee. It's especially beautiful in winter when the city is either covered in snow or a light haze. On Christmas Day, it's normally deserted which can be a good thing because you'll have all the best points to yourself.
Find hotels and airbnbs near Winter Wonderland at the Fisherman's Bastion (Map)