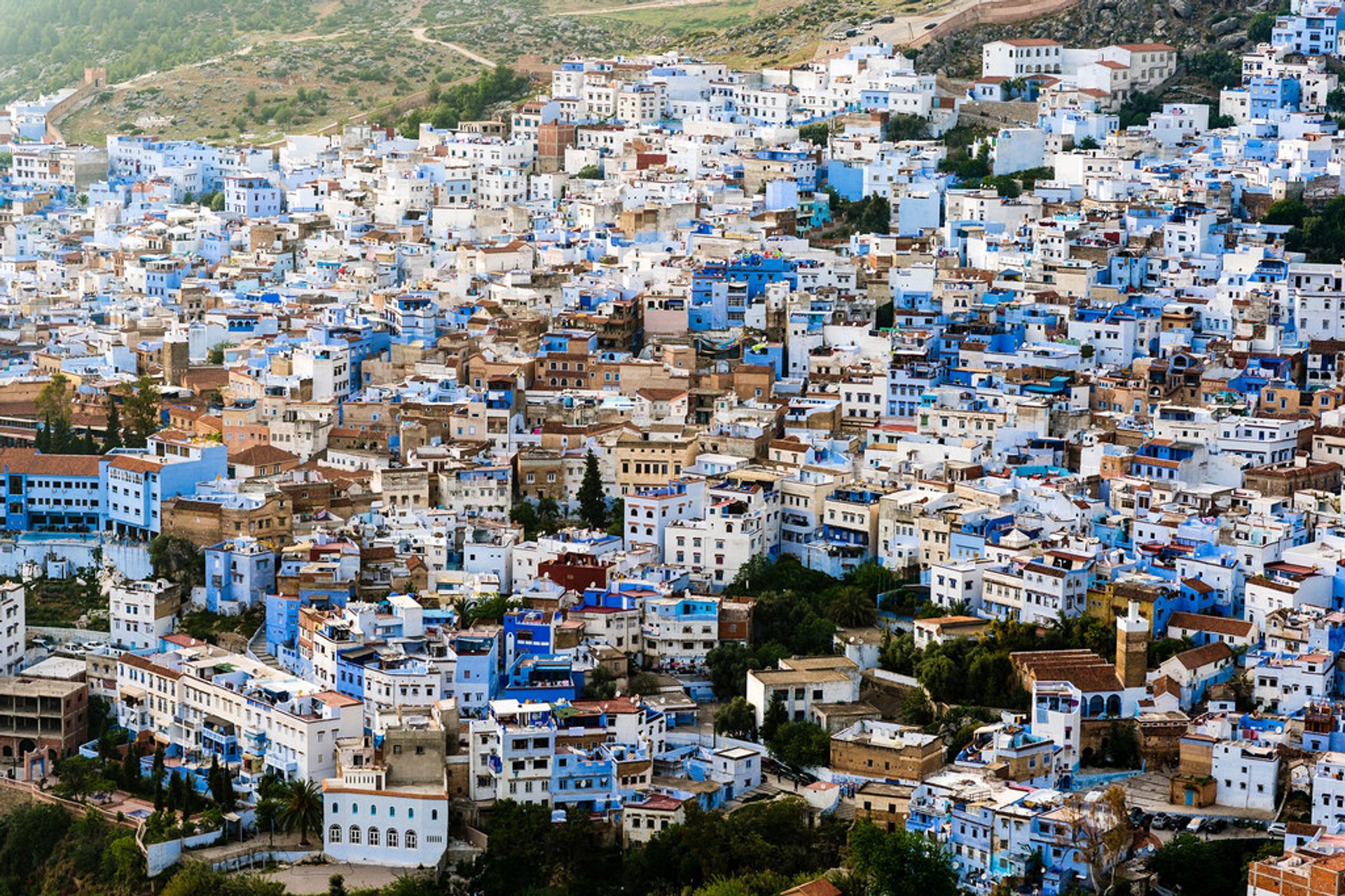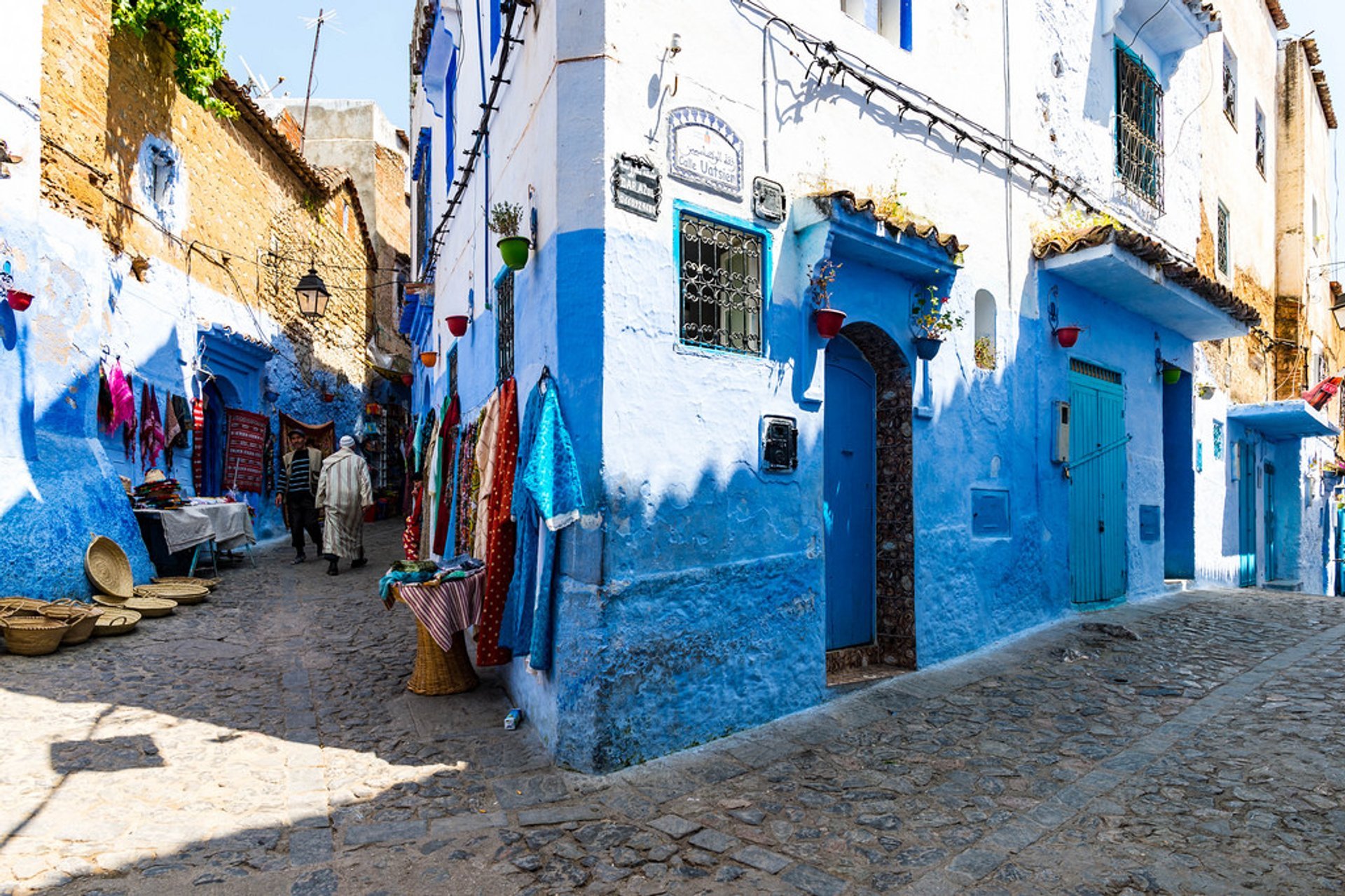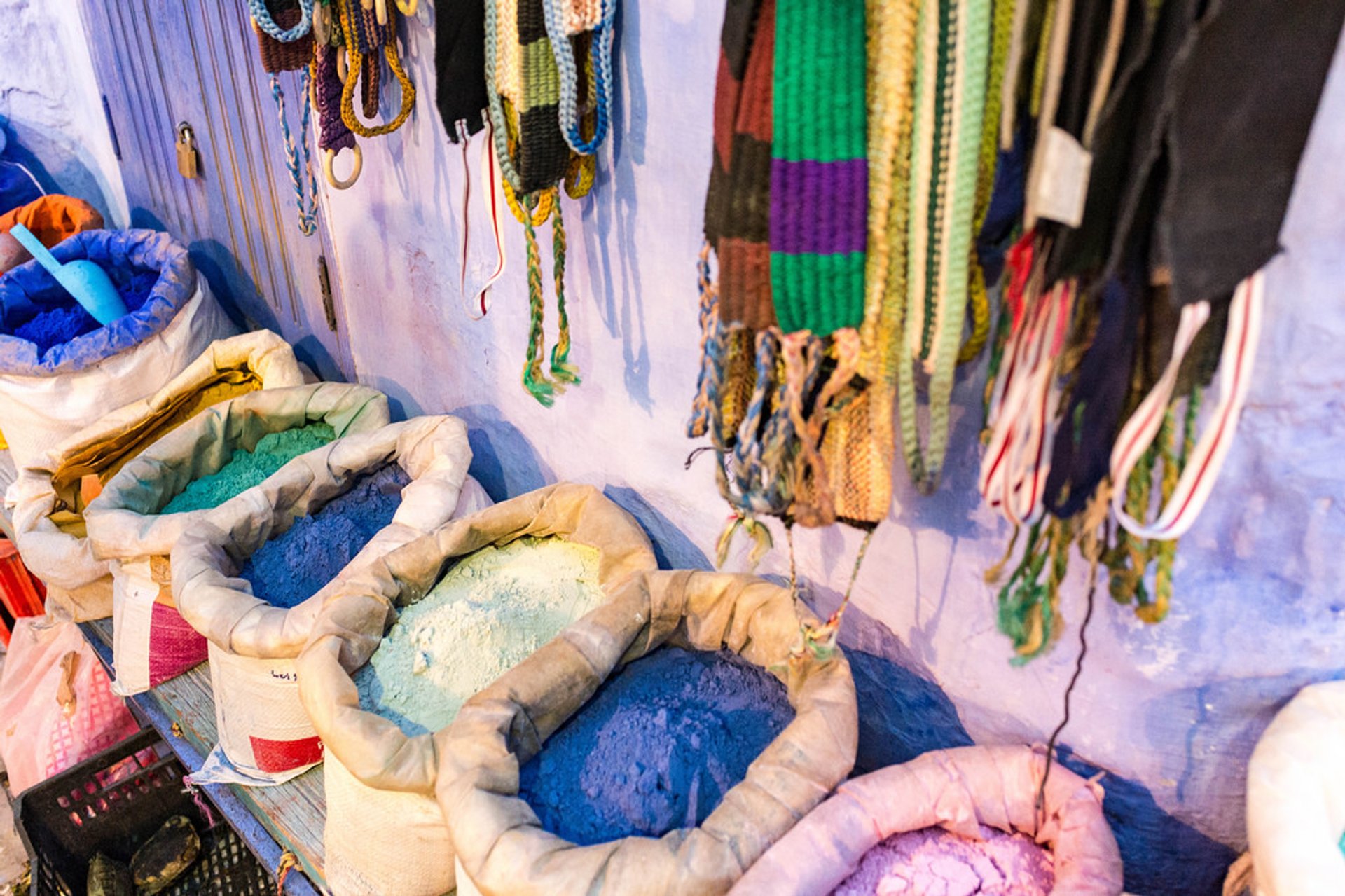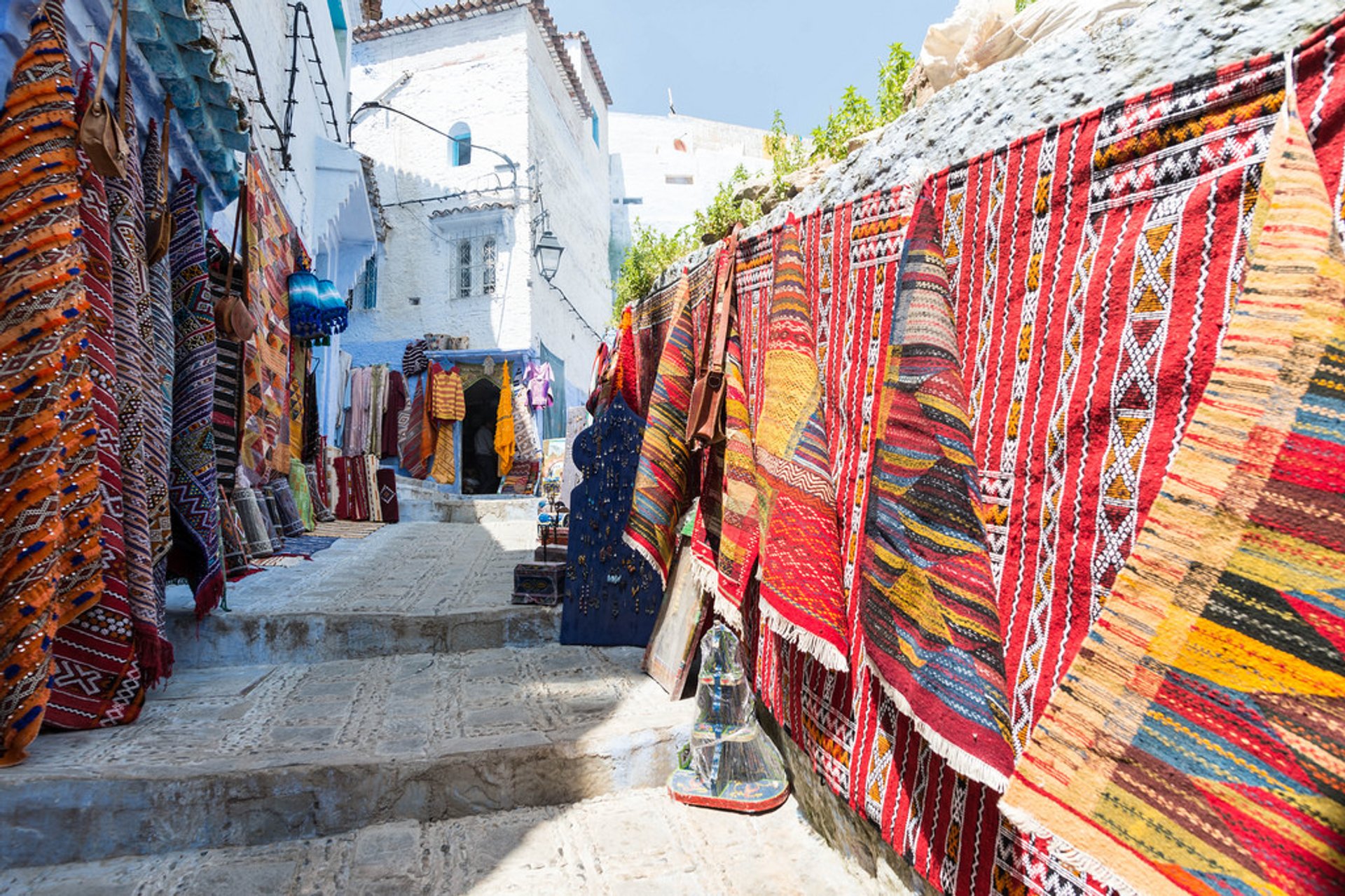 The most prominent feature of this mountainous town is the blue colour of its buildings that match the cloudless sky above the roofs.
The city was founded in the late 15th century as a defence point from Portuguese invasions in northern Morocco. Later on, many Muslims, Jews and Christians from Europe settled here to escape from the Spanish Reconquista. Its beautiful Moorish architecture has been attracting many visitors over the centuries, turning Chefchaouen into a touristic spot.
It has also gained somewhat of a seedy reputation since kif (cannabis) is often sold to tourists right on the streets. Nevertheless, it's a beautiful place to visit and is famous for its food and quality accommodation.
The best times to visit Chefchaouen are during the spring and autumn months. These months are ideal as the city is not that crowded with tourists during this time and it's not too hot. However, it might rain, so be prepared and don't forget your umbrella.
You can also go out of town and explore the nature around Chefchaouen. Some of the most popular sports are Ras el Maa Waterfall, the Bridge of God, and Talassemtane National Park.
Find hotels and airbnbs near Chefchaouen (Map)