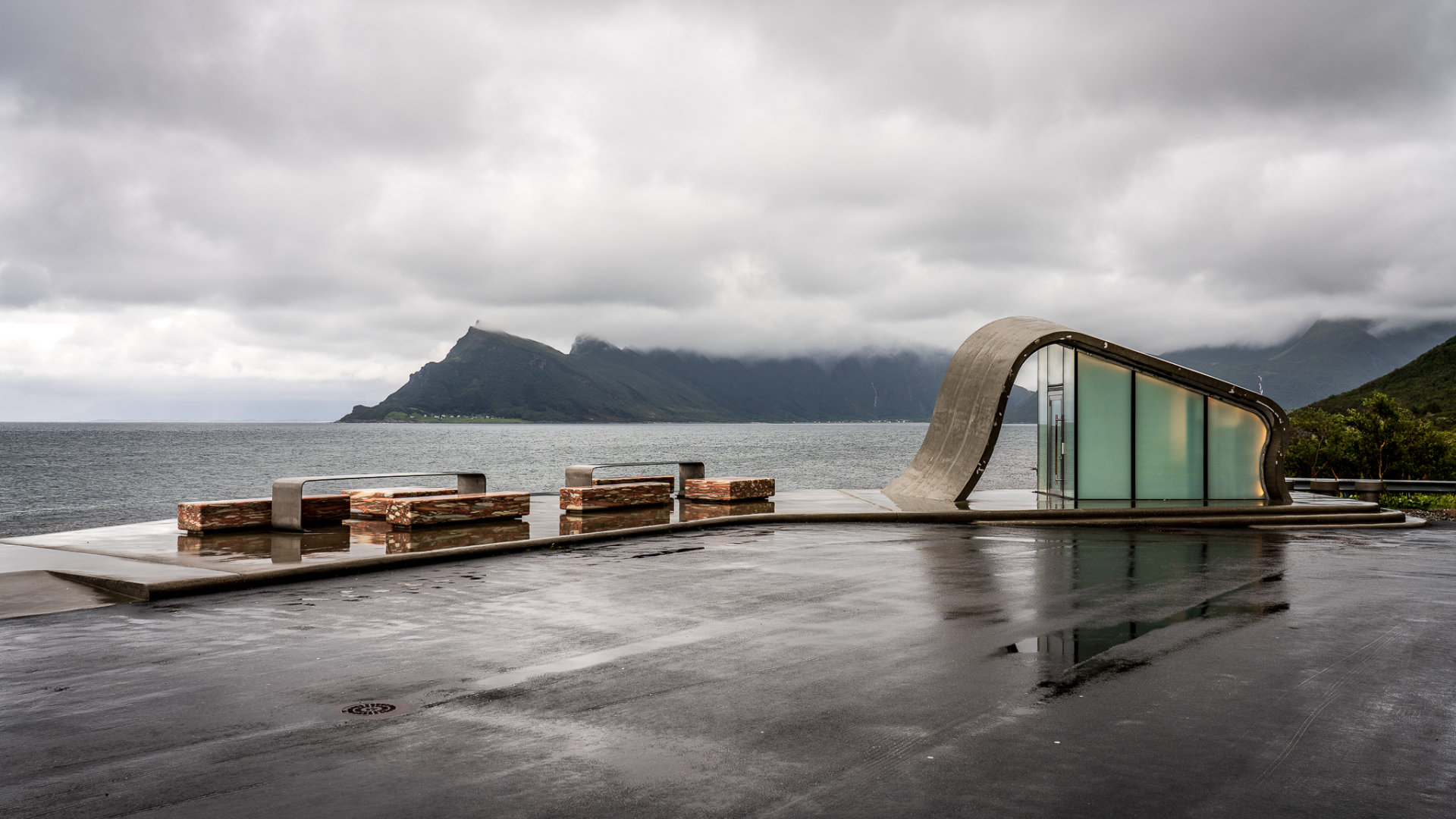 Uredd Memorial rest area is located in Nordland, the region in Northern Norway. Part of the National Scenic Helgelandskysten Route, the Uredd rest area provides a spectacular view of the ocean as well as Fugleøya and the Lofoten Islands. It's a great spot to observe the midnight sun during the months of June and July. In the winter, Ureddplassen is perfect for catching a glimpse of the evasive Northern Lights phenomenon.
Ureddplassen features a sculpture of a swordfish, commemorating those who died on board the Norwegian submarine, KNM Uredd, during World War II. In 1943, the submarine Uredd went to Bodø on a mission to set some special forces ashore, however, it struck a German mine and perished. Forty-two sailors were killed.
In 2018, Ureddplassen gained popularity after it was named the world's most beautiful public restroom by a UK news outlet. The restroom has a minimalist design with frosted glass and concrete as main materials. Rest area also includes several marble benches and acess to the water.
Find hotels and airbnbs near Ureddplassen (Uredd Rest Stop) (Map)