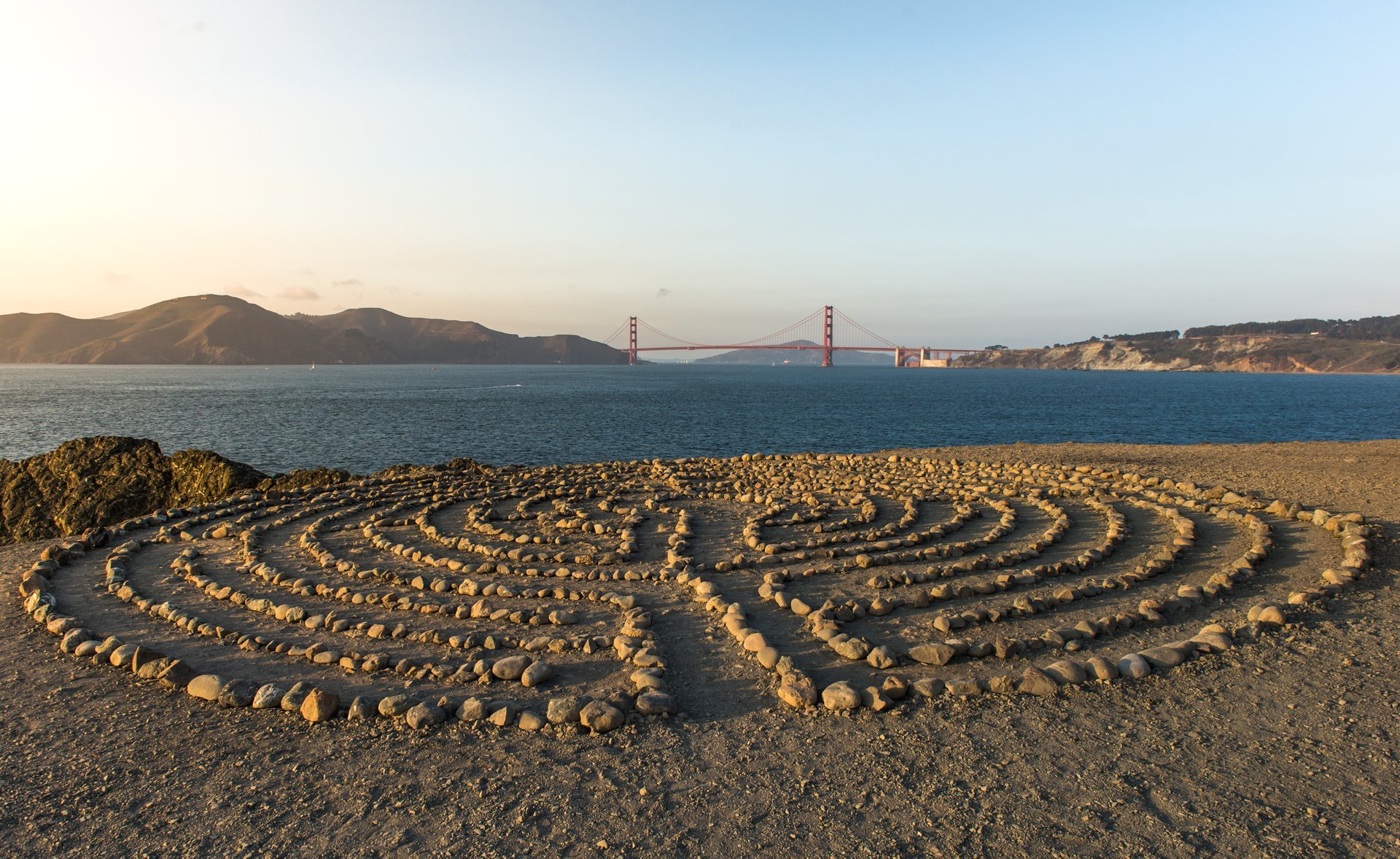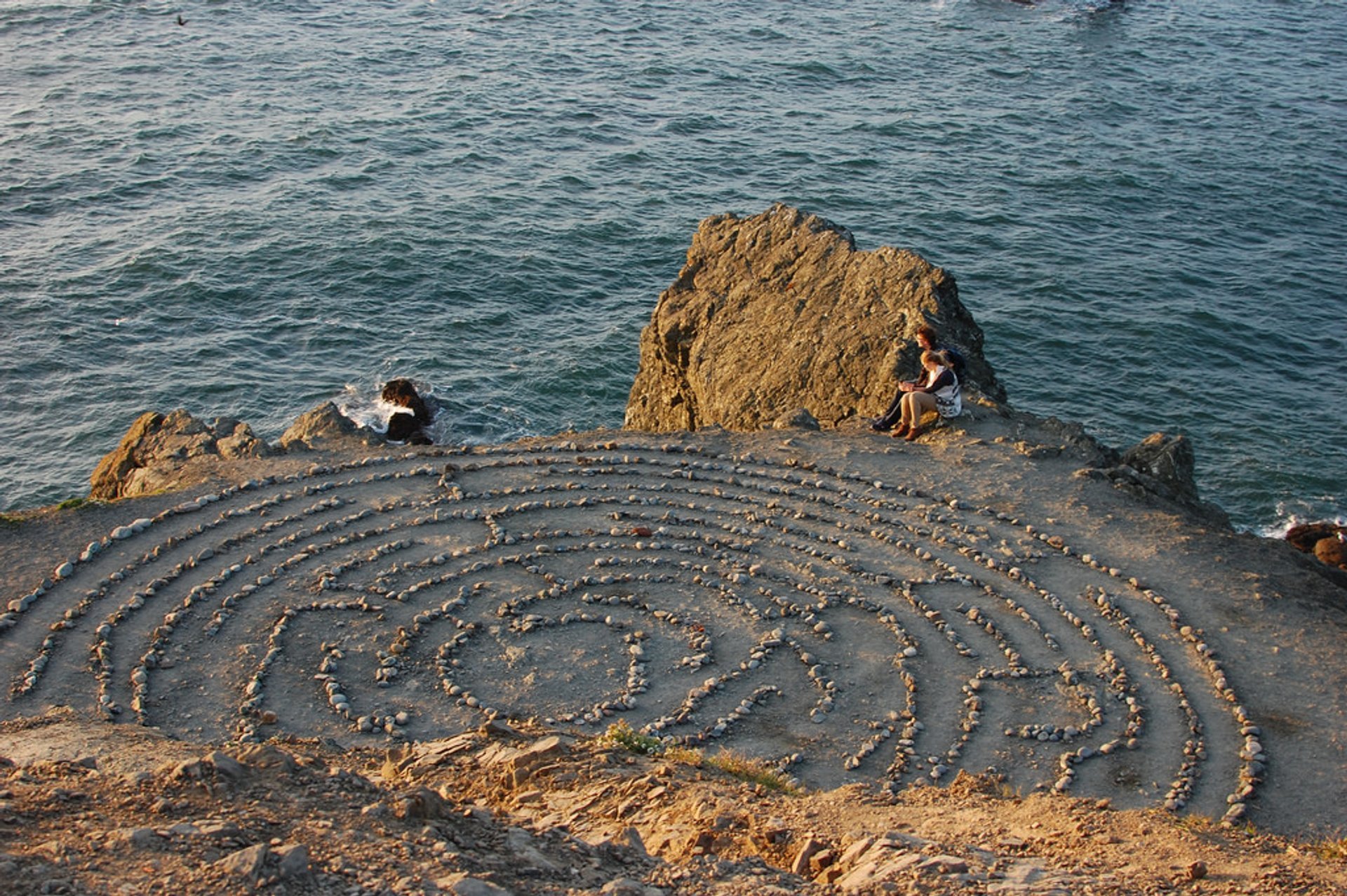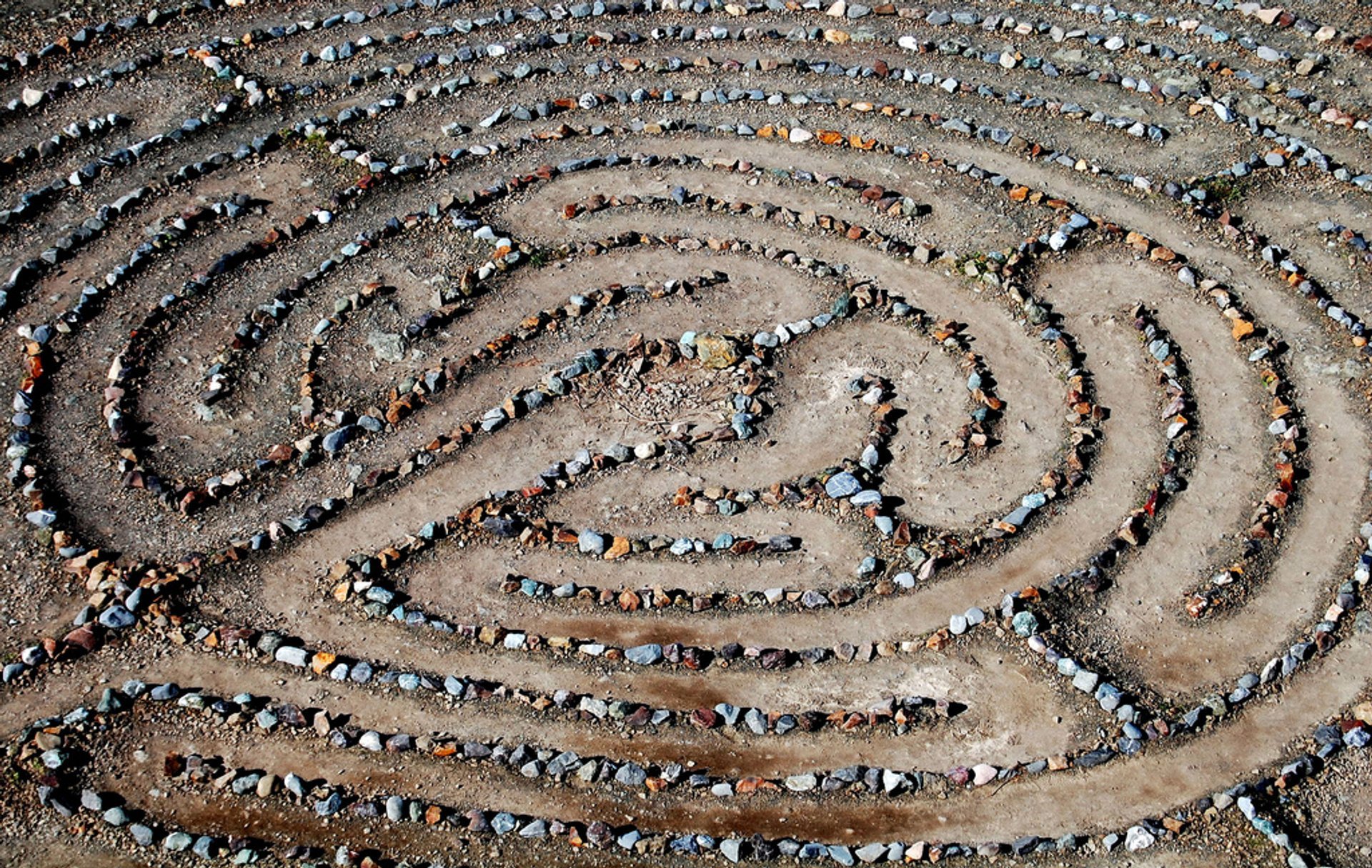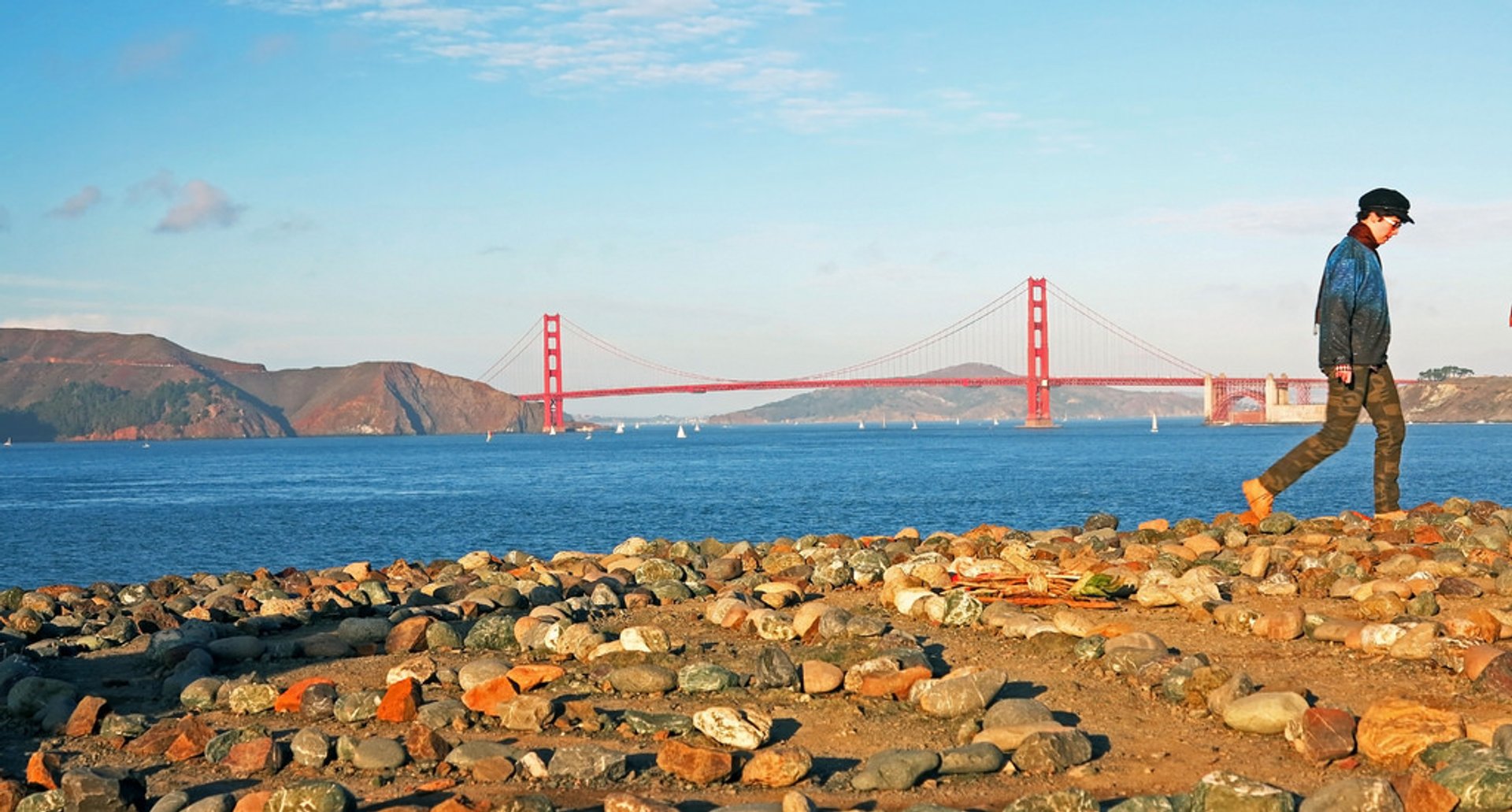 The labyrinth ​at Land's End is the creation of a local artist Eduardo Aguilera, who decided to construct the maze while learning about other historic labyrinths. The classic seven-circuit maze appeared at Eagle's Point in 2004 and was supposed to remain a secret place. However, soon it was discovered by numerous hikers. Since then the labyrinth has repeatedly been destroyed by vandals, but Eduardo Aguilera rebuilt it again and again. Today the artist keeps on constructing other labyrinths, and at least two of them are known: one in the Marin Headlands and another one—​in San Bruno Mountains.
The labyrinth has been popular with so many different people from near and far. At the centre of the labyrinth, the Eduardo Aguilera has found countless 'thank you' notes in multiple different languages, pictures of loved pets who passed away, funeral stamps, love message, money and many other peculiar items. Some people even got engaged at the Labyrinth.
The best time to see the labyrinth is from March to November, when the weather is not too cold and windy.
Find hotels and airbnbs near Land's End Labyrinth (Map)