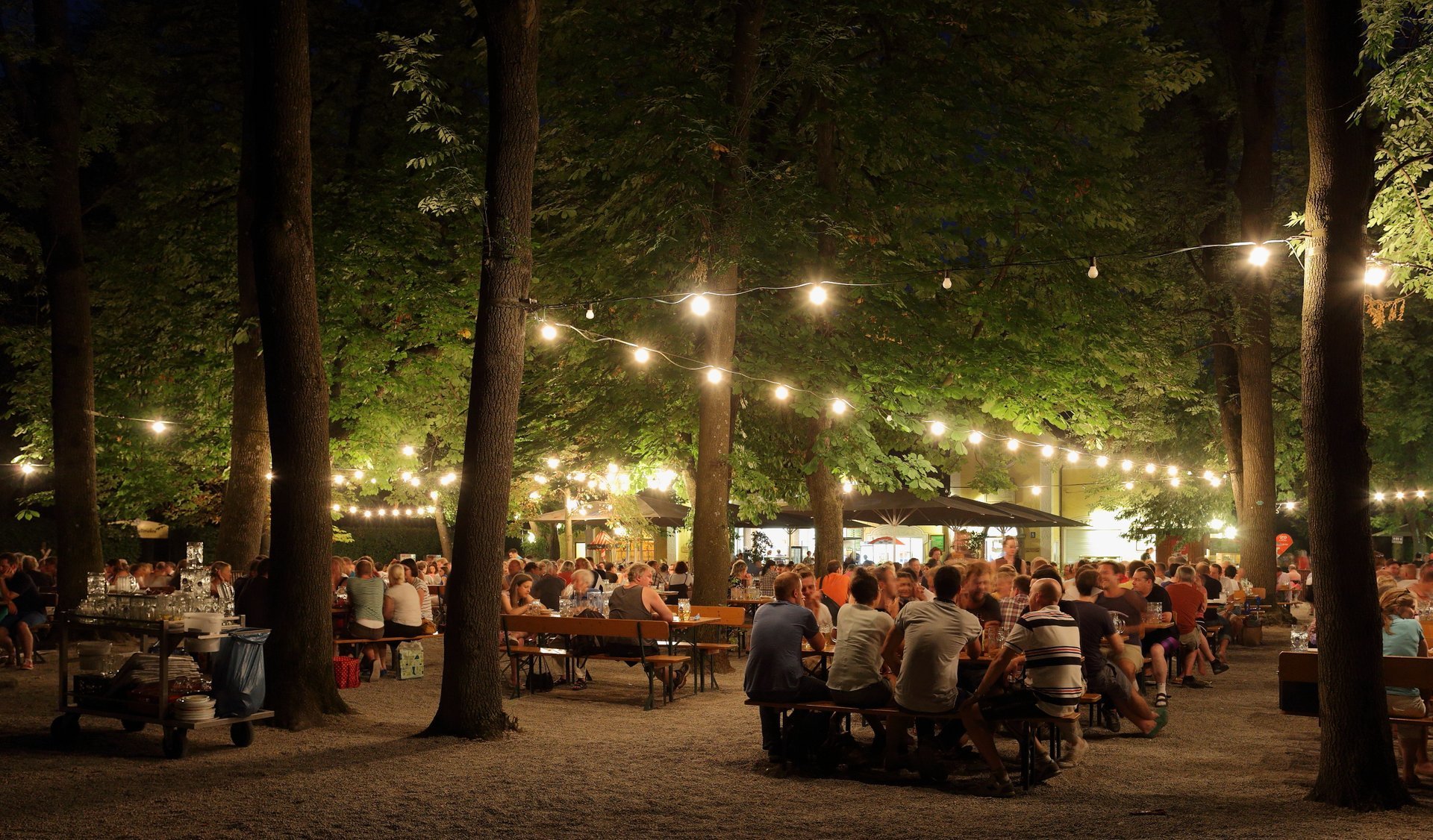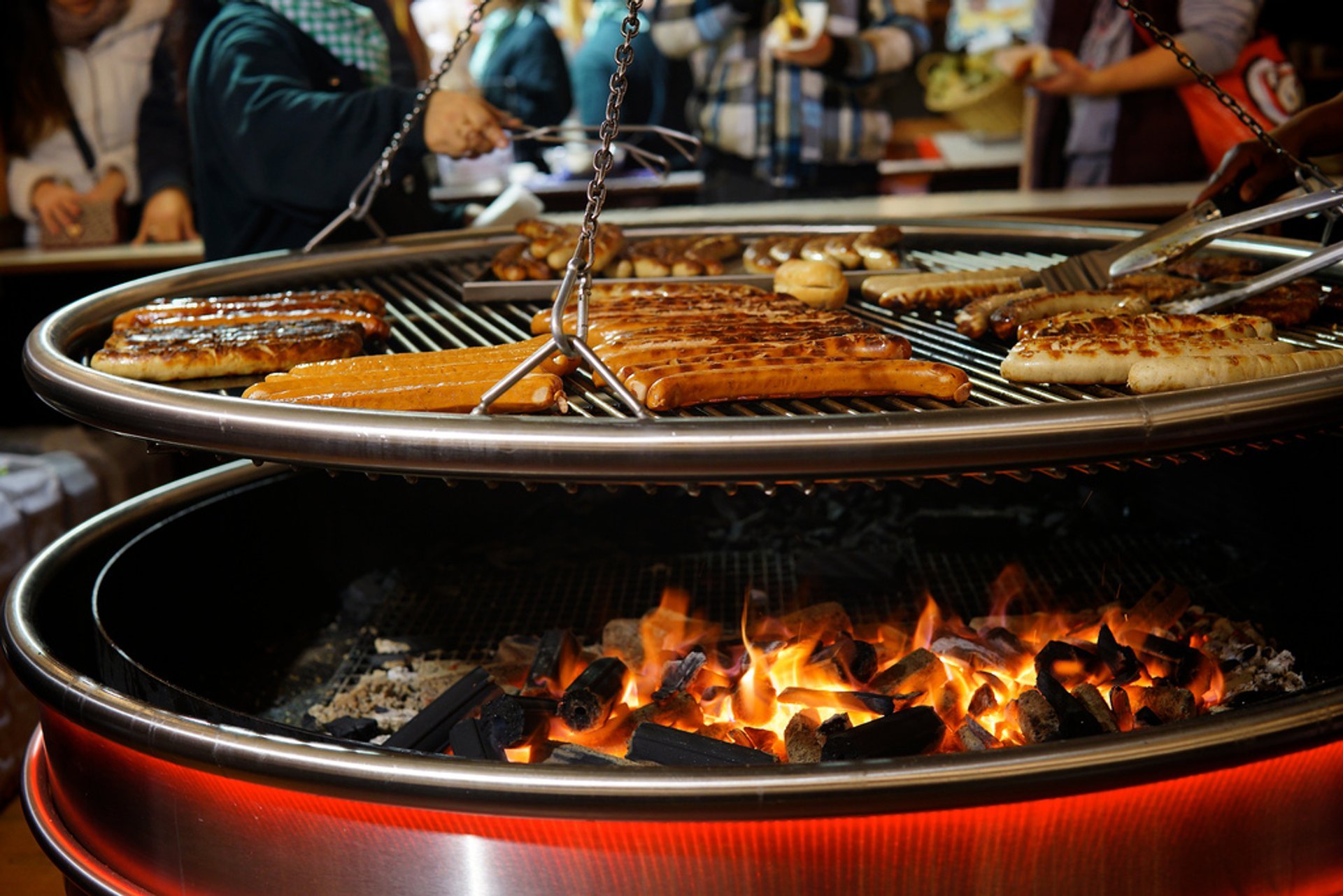 Beer garden season in Bavaria starts in May and lasts till October. There is a countless variety of beer gardens to choose from. Traditionally they are organised under big chestnut trees, which provide perfect shade in the summer. Thousands of people, locals and tourists alike spend lots of time there with friends.
Beer gardens also serve excellent Bavarian food, like different kinds of sausages or grilled fish. You can also bring your own picnic with you. Various beer gardens serve different kinds of beer, but whatever you try you can rest assured it will be delicious. In the southern part of Bavaria people love beer gardens, while in the North they prefer beer cellars.
Around 180 beer gardens can be found in Munich. The largest of them is Munich's Hirschgarten, which can cater around 8,000 people. It's the largest in Europe, but luckily it's not as loud as you may expect. Due to its location, close to the main park, the atmosphere is quite calm. One more attraction there is a deer pen, where you can also feed animals.
Find hotels and airbnbs near Beer Gardens (Map)