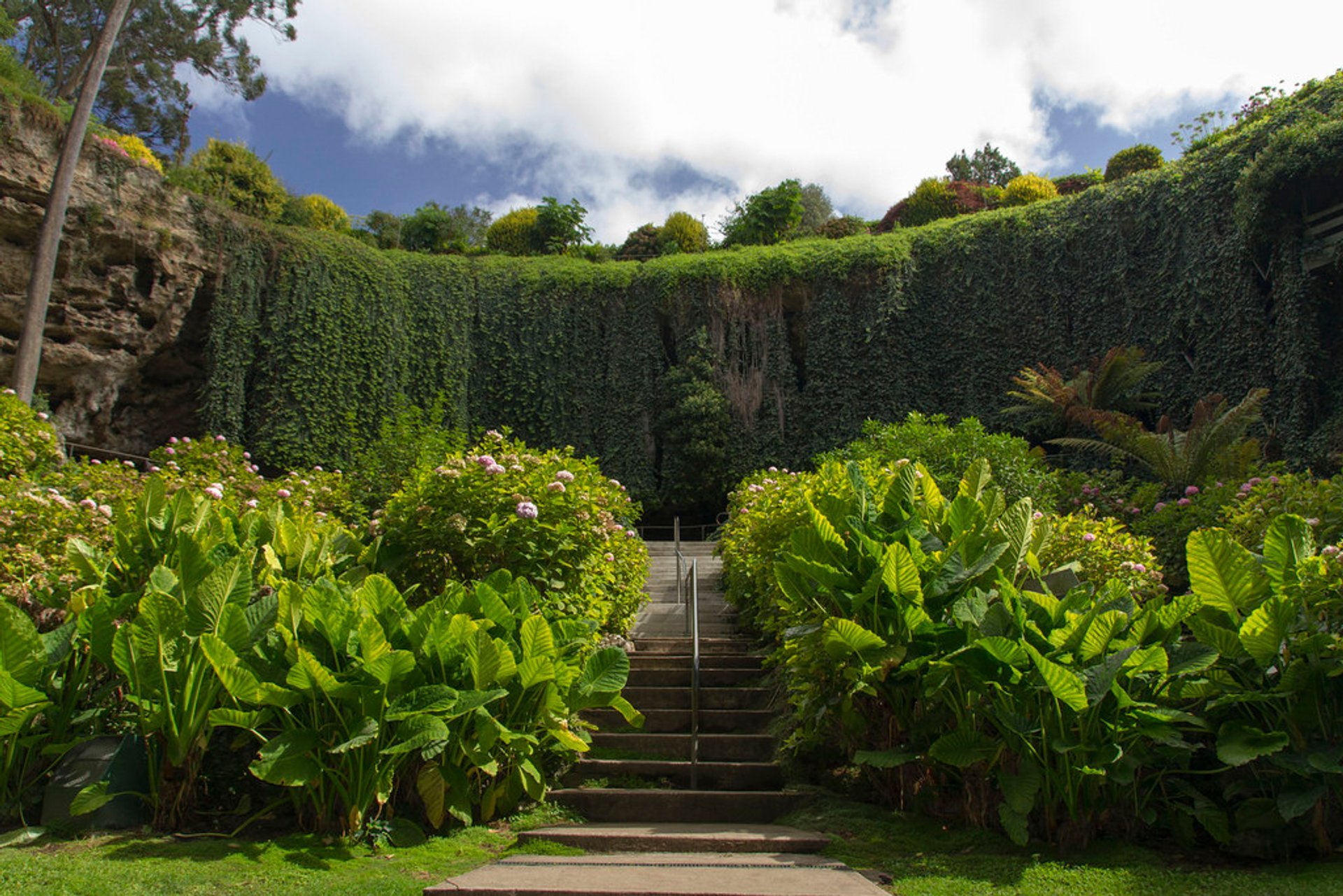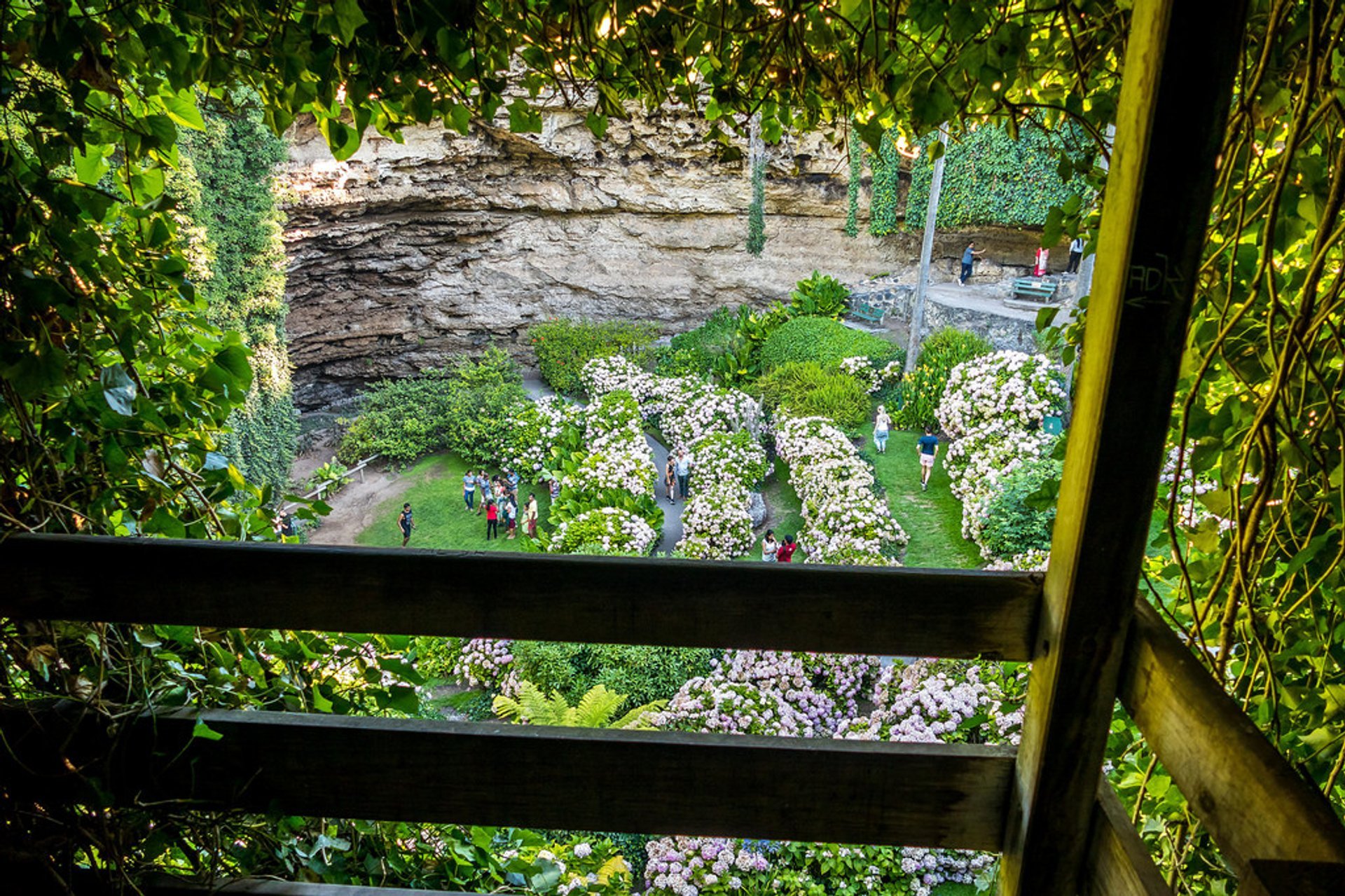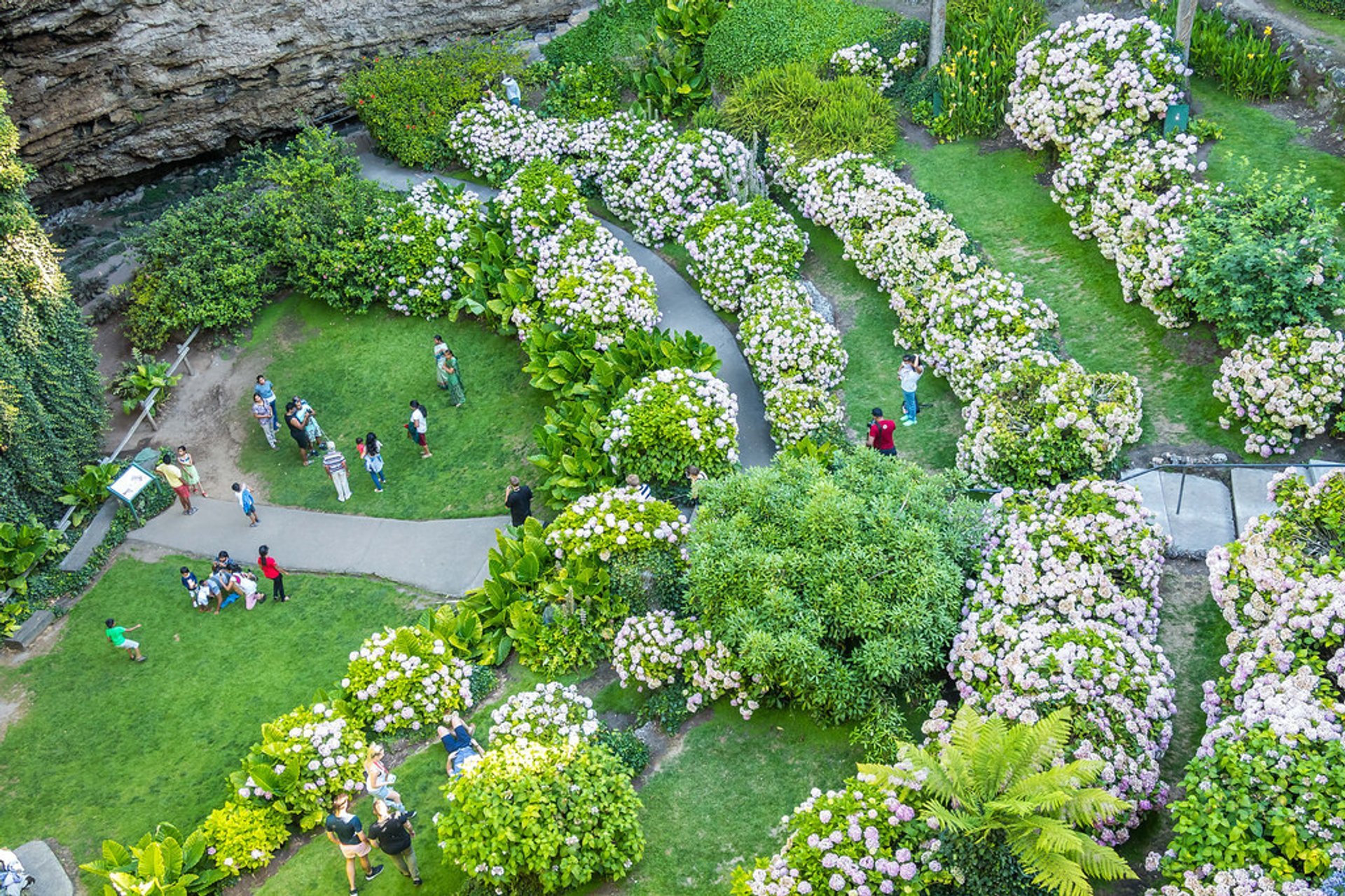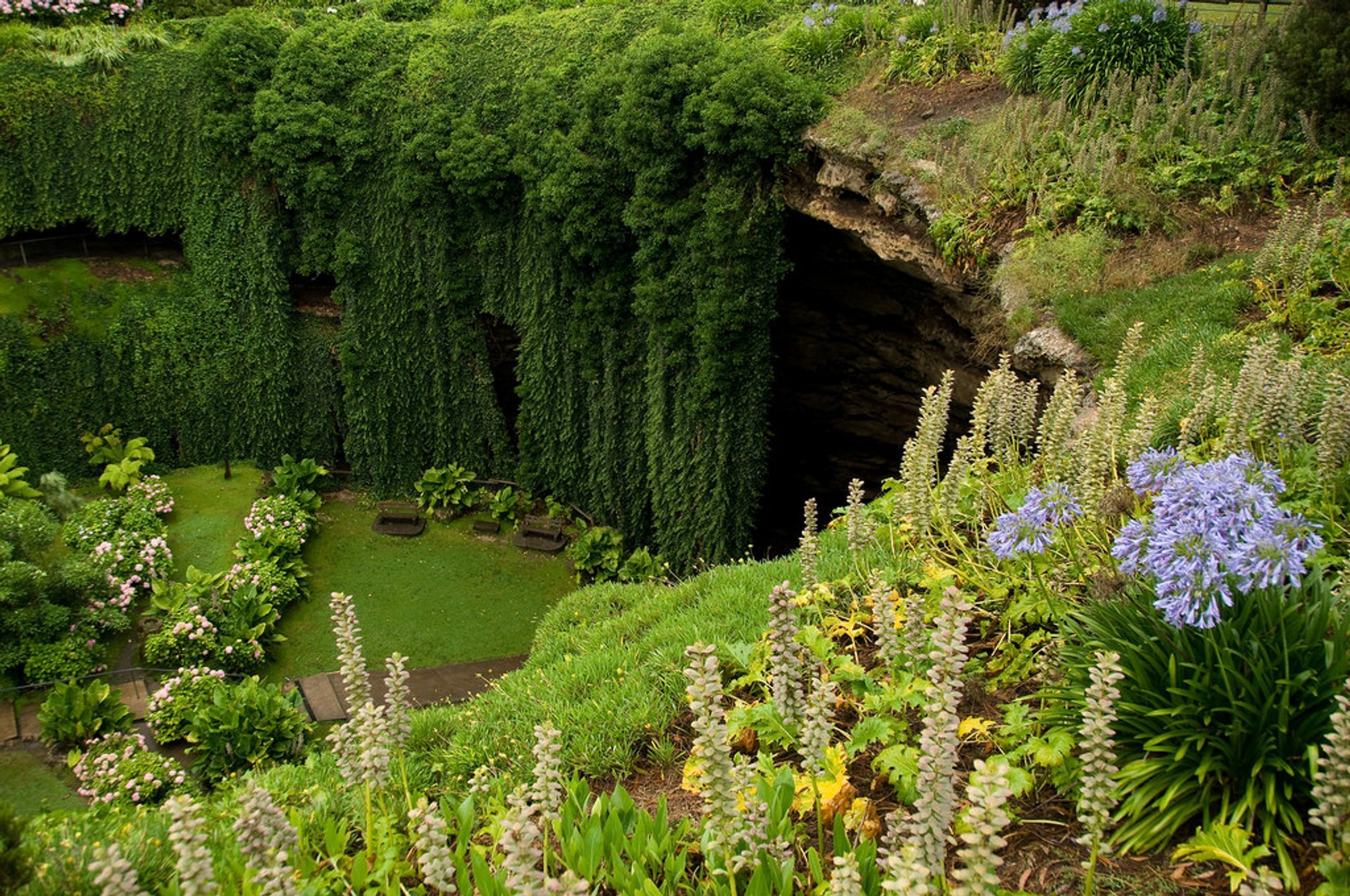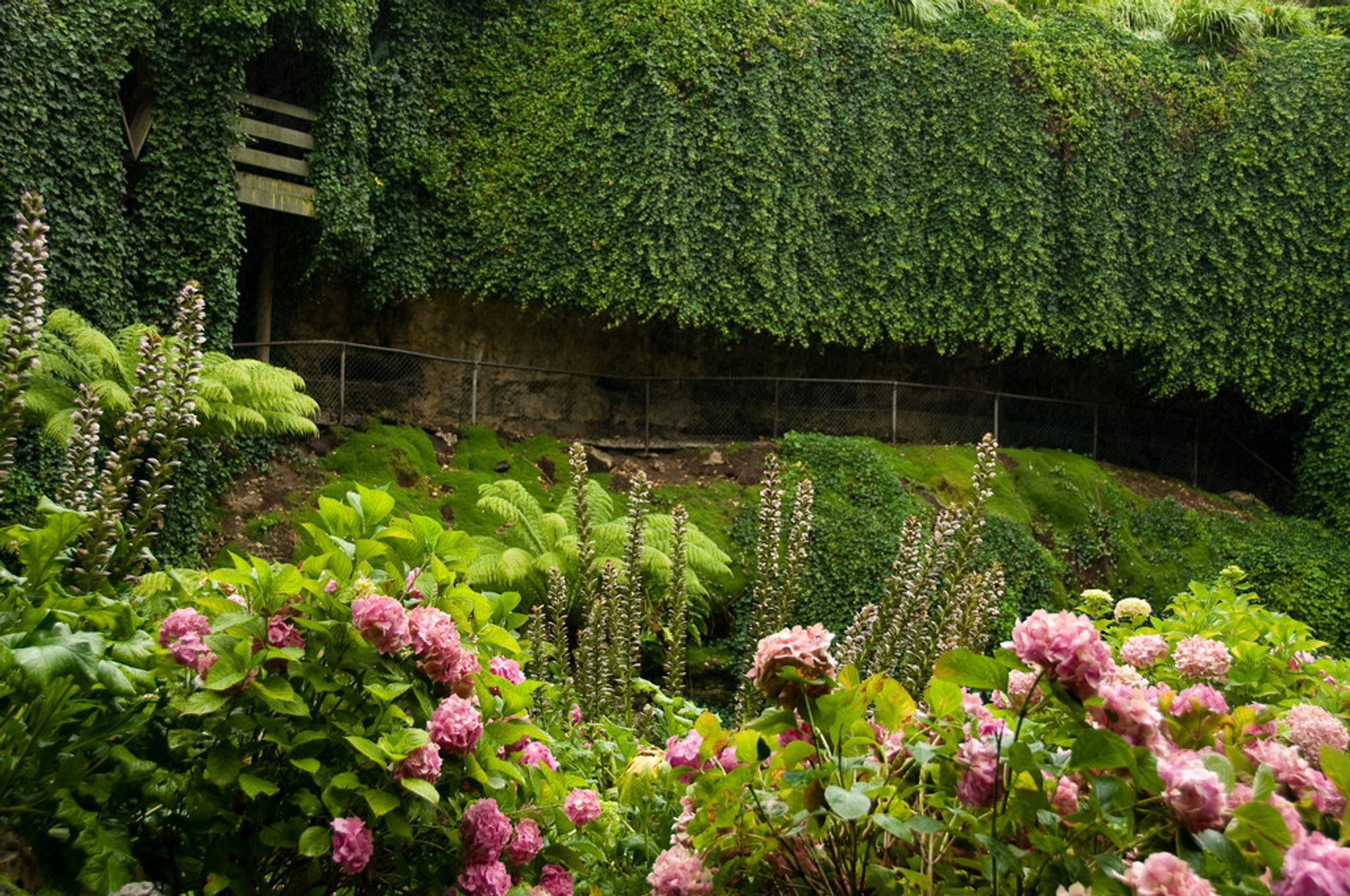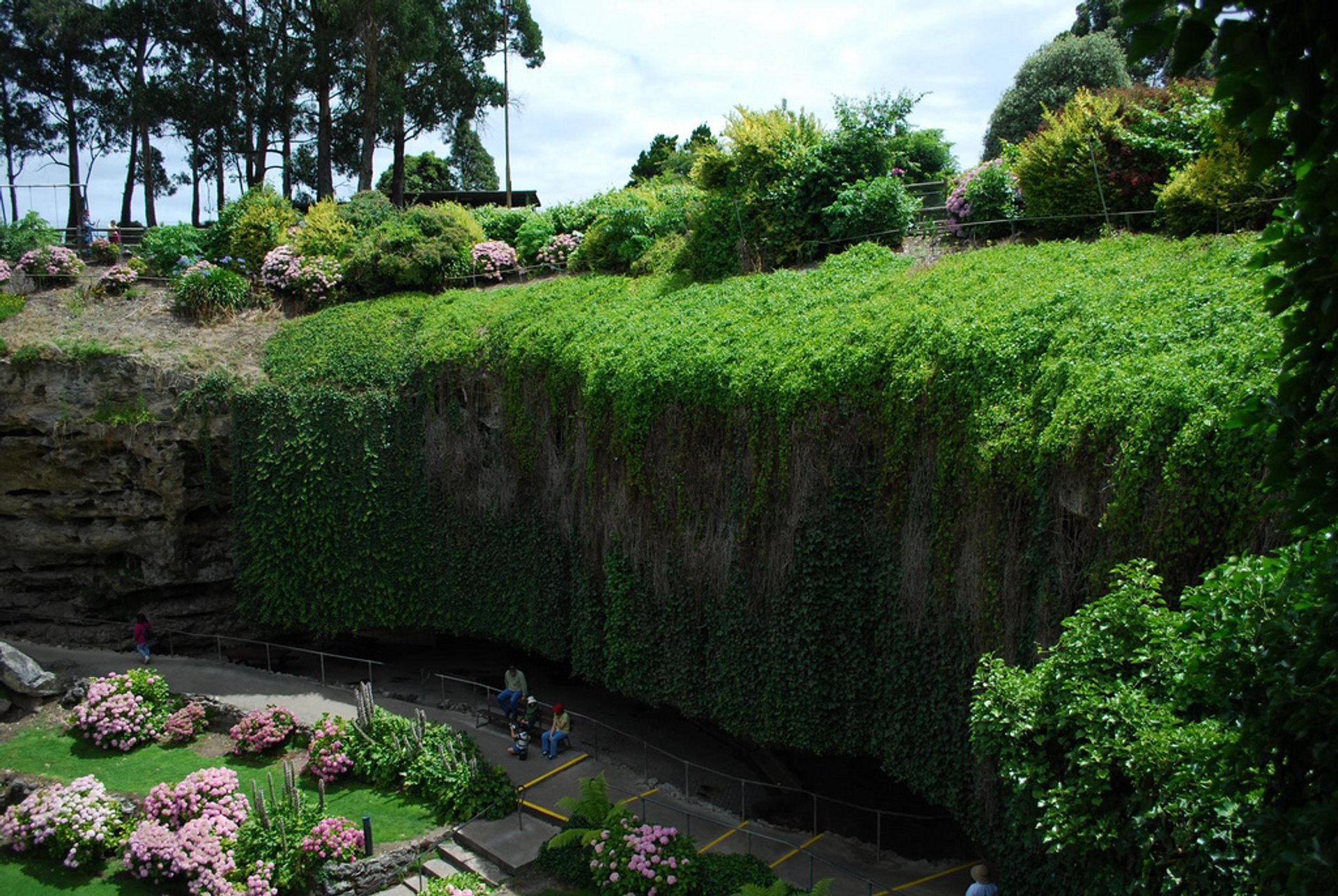 Umpherston Sinkhole was once a cave formed by dissolved limestone, but the roof of the cave collapsed, and a sinkhole was formed. Topsoil has created the perfect environment for the sunken garden, which was founded by James Umpherston in the mid-1860's.
Now, the sunken garden is an unusually green and beautiful space with fountains, rows and terraces of perfectly matched flowers and greenery covering its floor. Operating as a public park, the Umpherston Sinkhole is perfect for picnics and barbecues.
The place comes alive after dusk with possums, as they use the floodlit gardens to feed.
The best time to visit the Umpherston Sinkhole is during Australia's summer from December to February when hydrangeas are in full bloom.
Find hotels and airbnbs near Umpherston Sinkhole (Map)