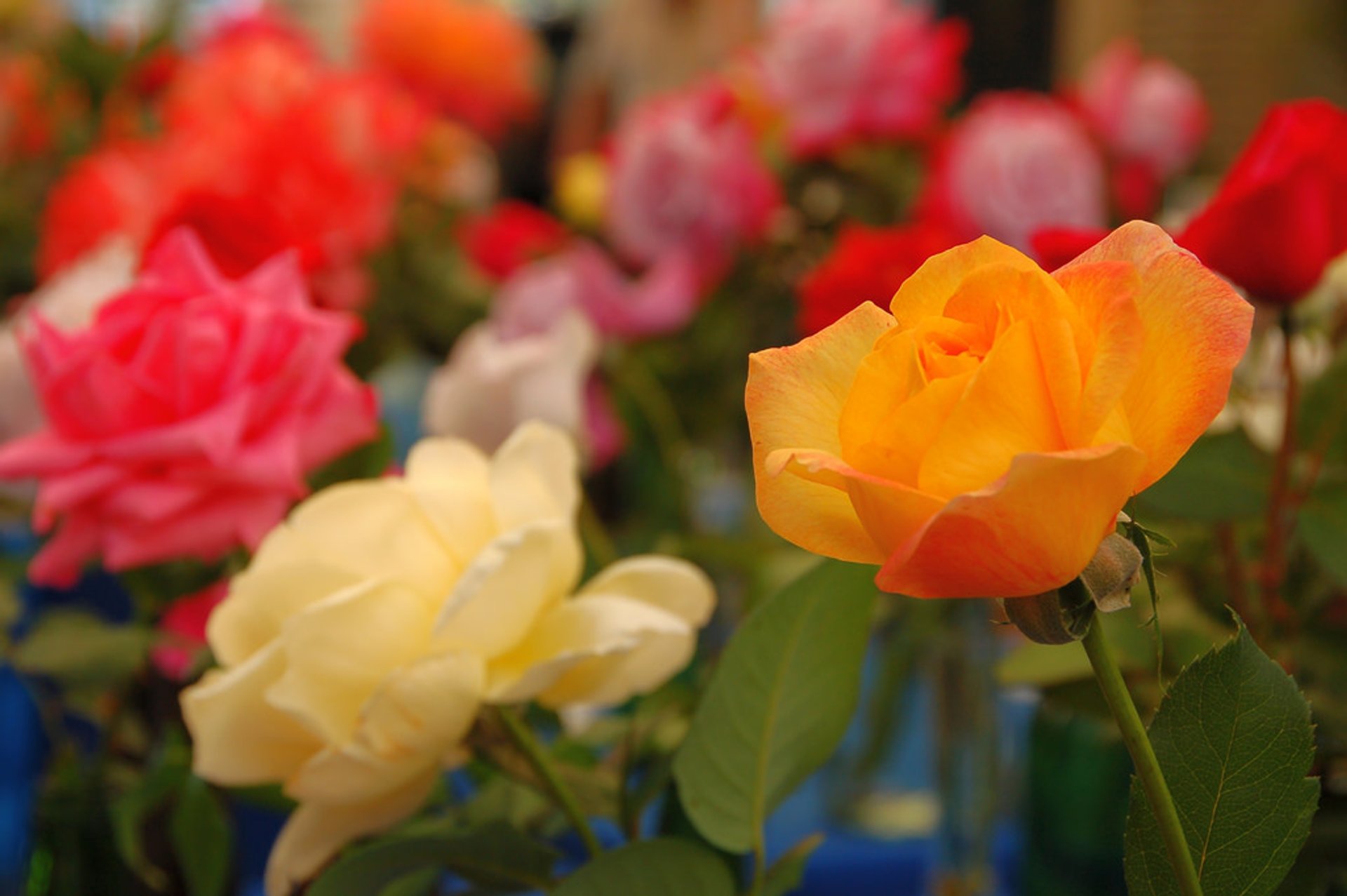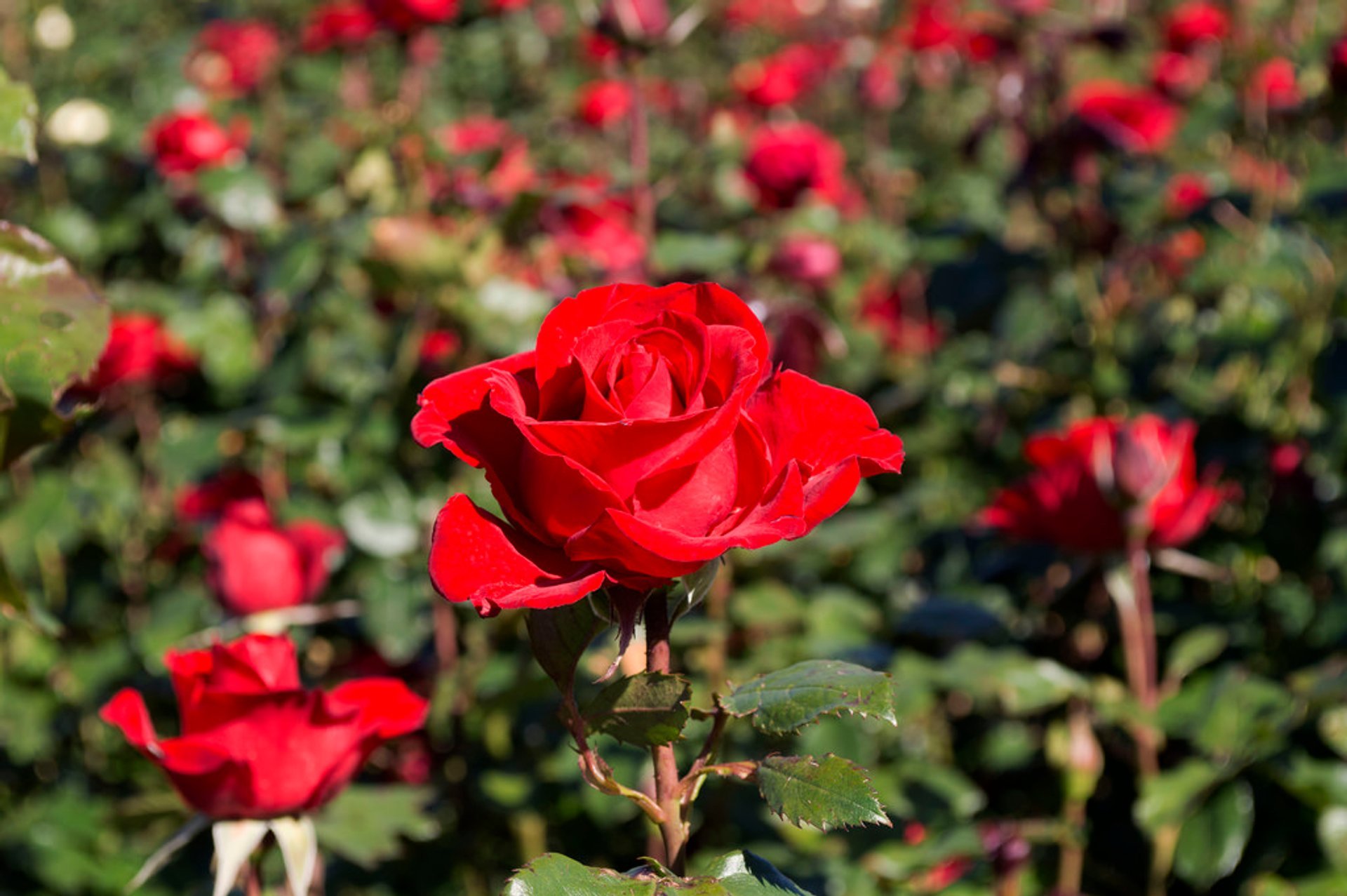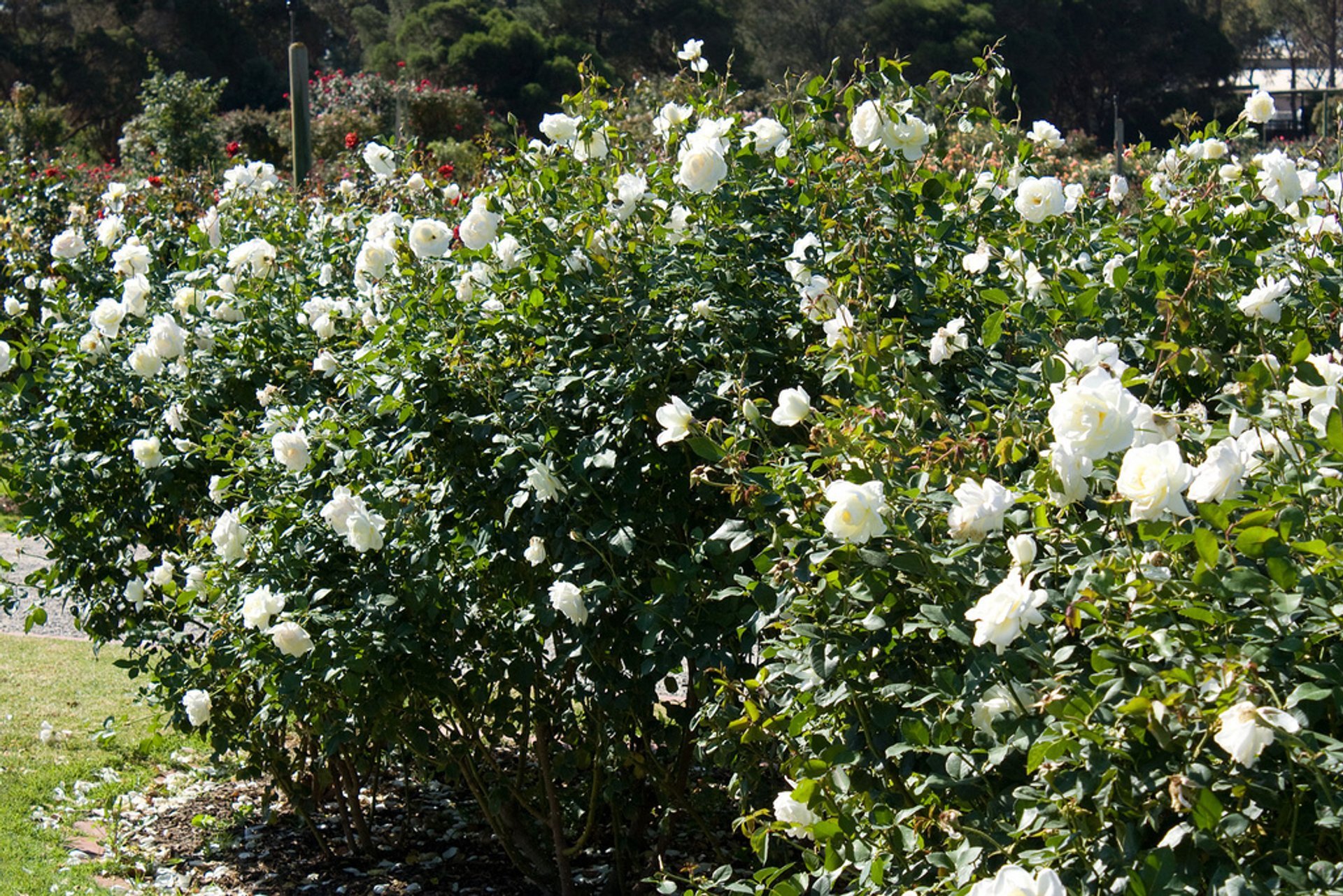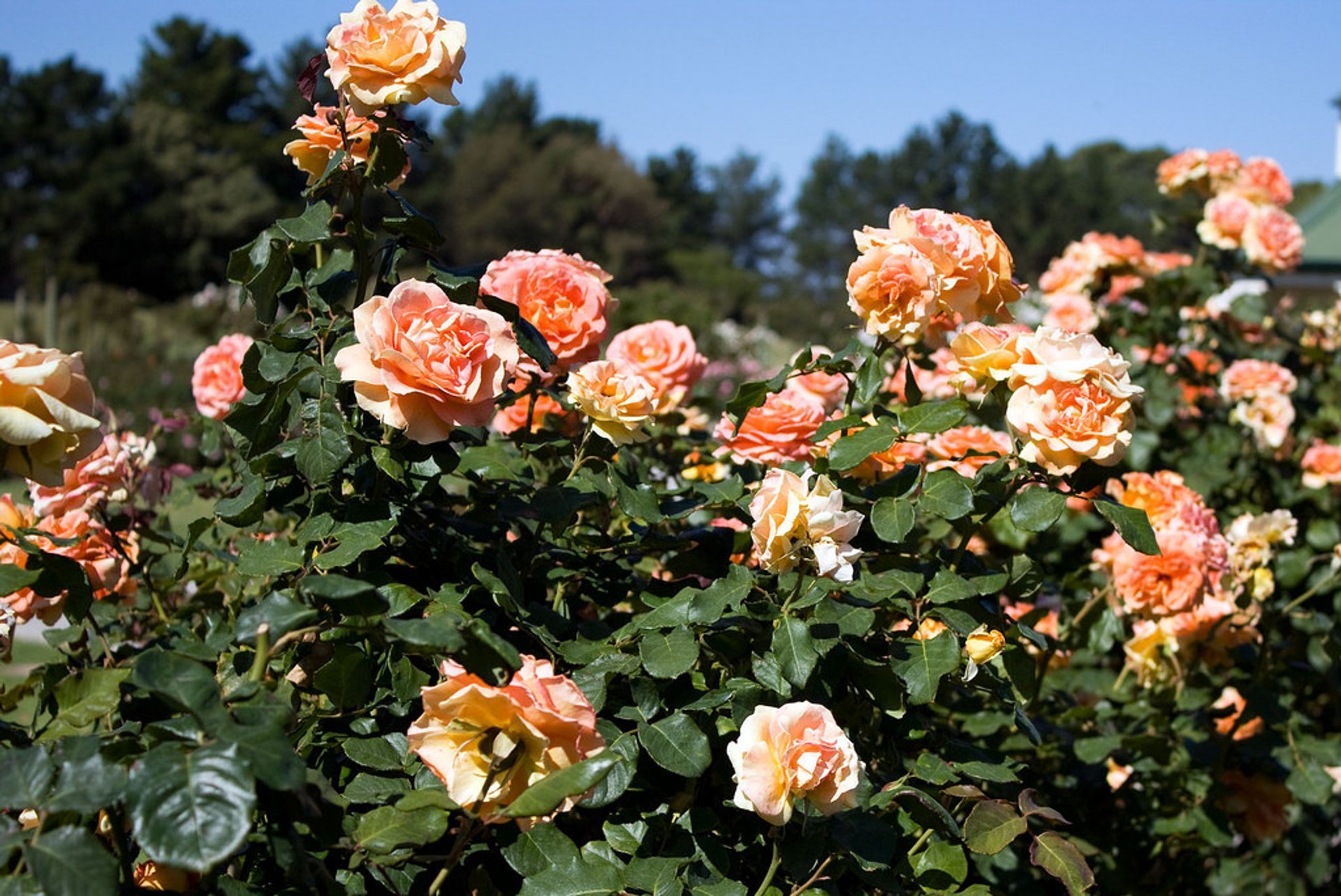 Visit the main rosary of Victoria and the whole of Australia in the town of Werribee (some 35 km from Melbourne) in spring or summer. This is a rose garden with more than 5,000 bushes of roses of different varieties and species, located on 2.5 hectares of land in the Werribee Park, a 19th-century estate that since the 1970s has been owned by the government of Victoria.
The garden plan is a clear geometric structure: it is broken in the form of a Tudor, a variety of roses, with two petals and paths forming the stem. One of the petals is called the Federation Leaf—in honour of the centennial of the Federation of Australia and planted with varieties of roses bred in Australia. On the outer perimeter of this design, bushes of climbing roses are planted.
There are sections where old or Heritage Roses are planted. In the centre of the bud, there is a gazebo where first low bushes diverge, which to the periphery of the bud grow into garlands of flowers on wooden arches and pillars. Bushy roses also curl along wooden arches. A variety of grades impresses with all possible colours and shades.
Roses are in bloom from October to May, November to April being the most magnificent time of rose flowering. It is in this period in the Victoria State Rose Garden when the annual two-day State Rose & Garden Show takes place with theatre events, gardener seminars and other floral events.
Find hotels and airbnbs near Rose Blooming in Victoria State Rose Garden (Map)