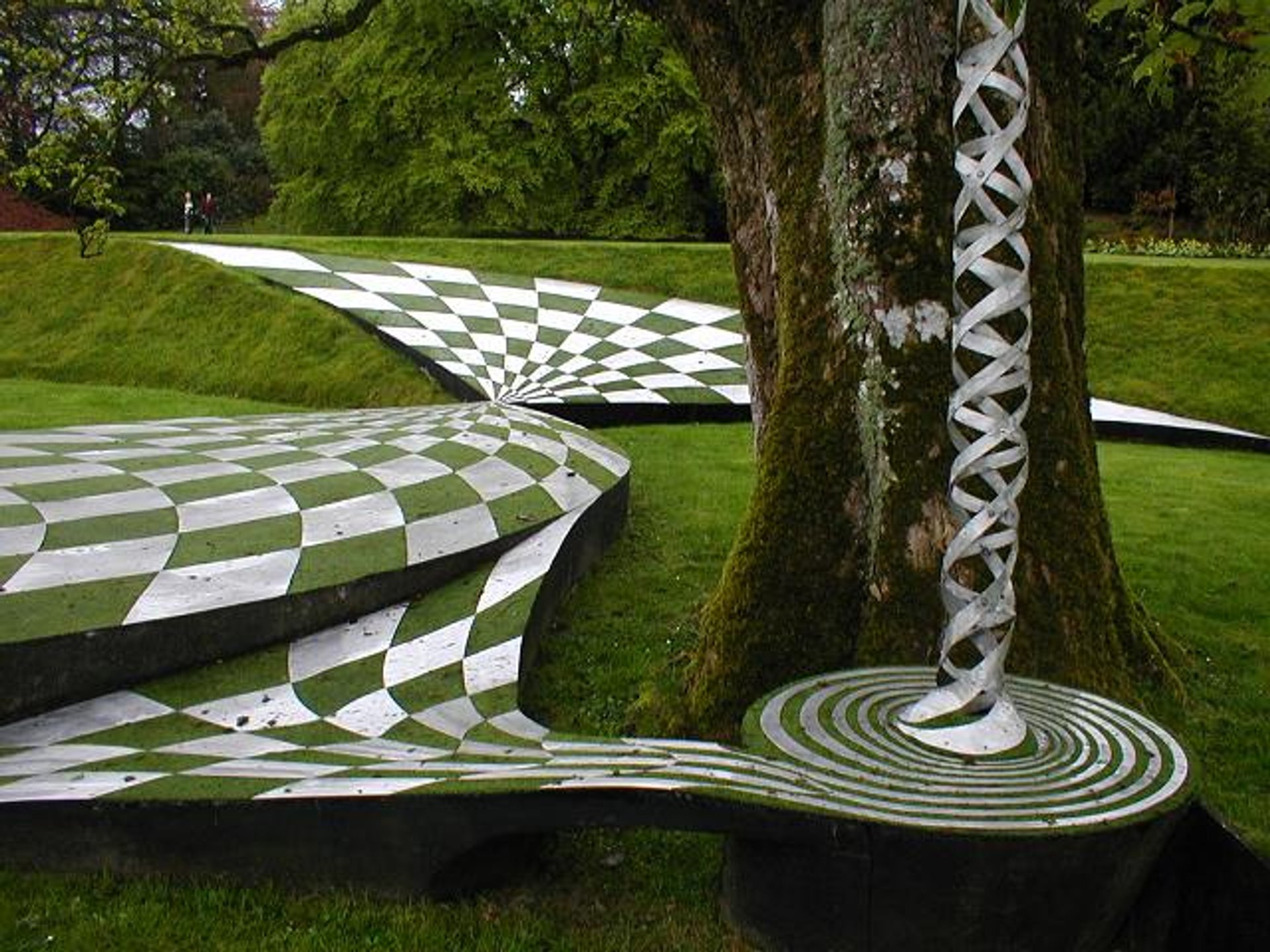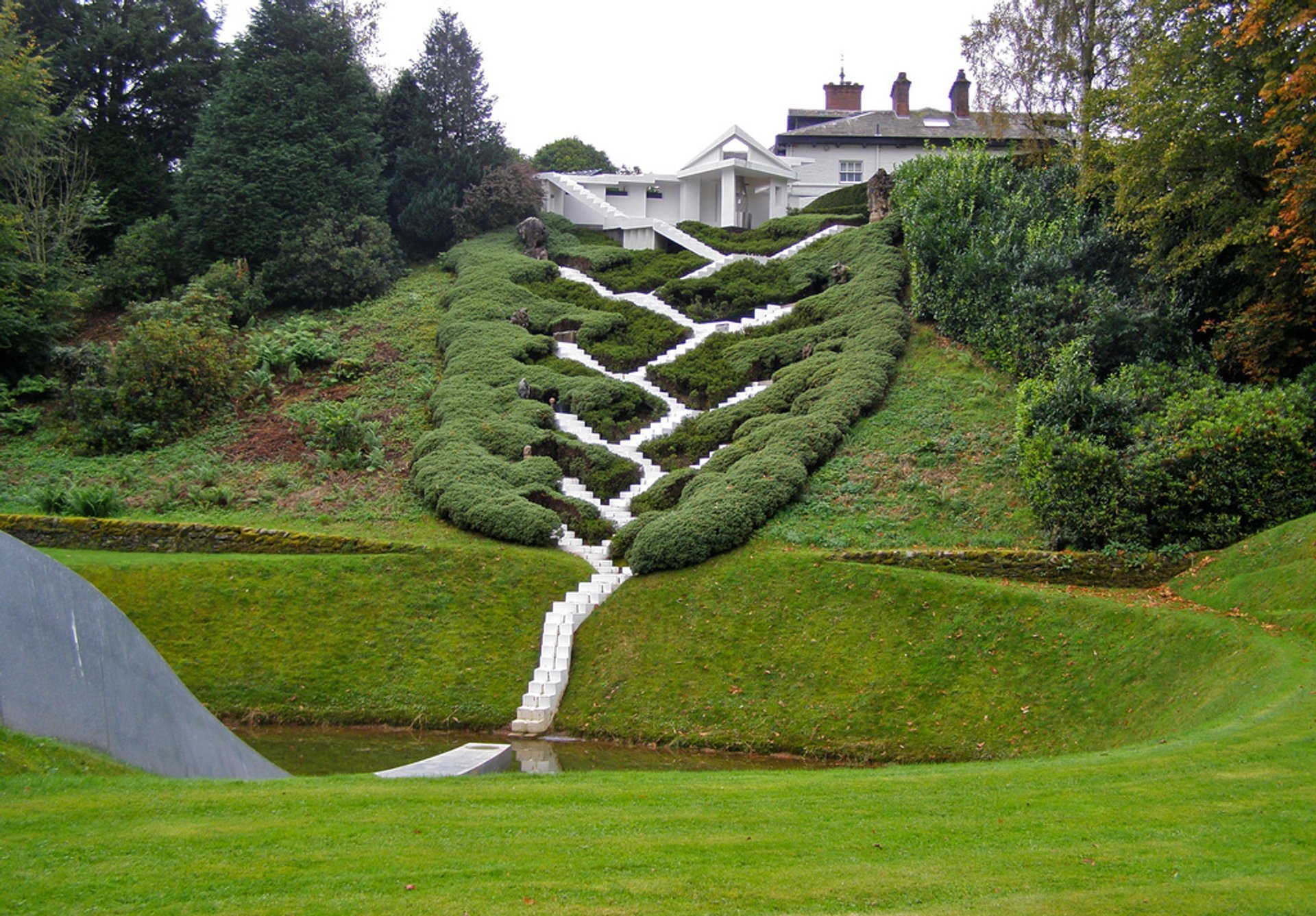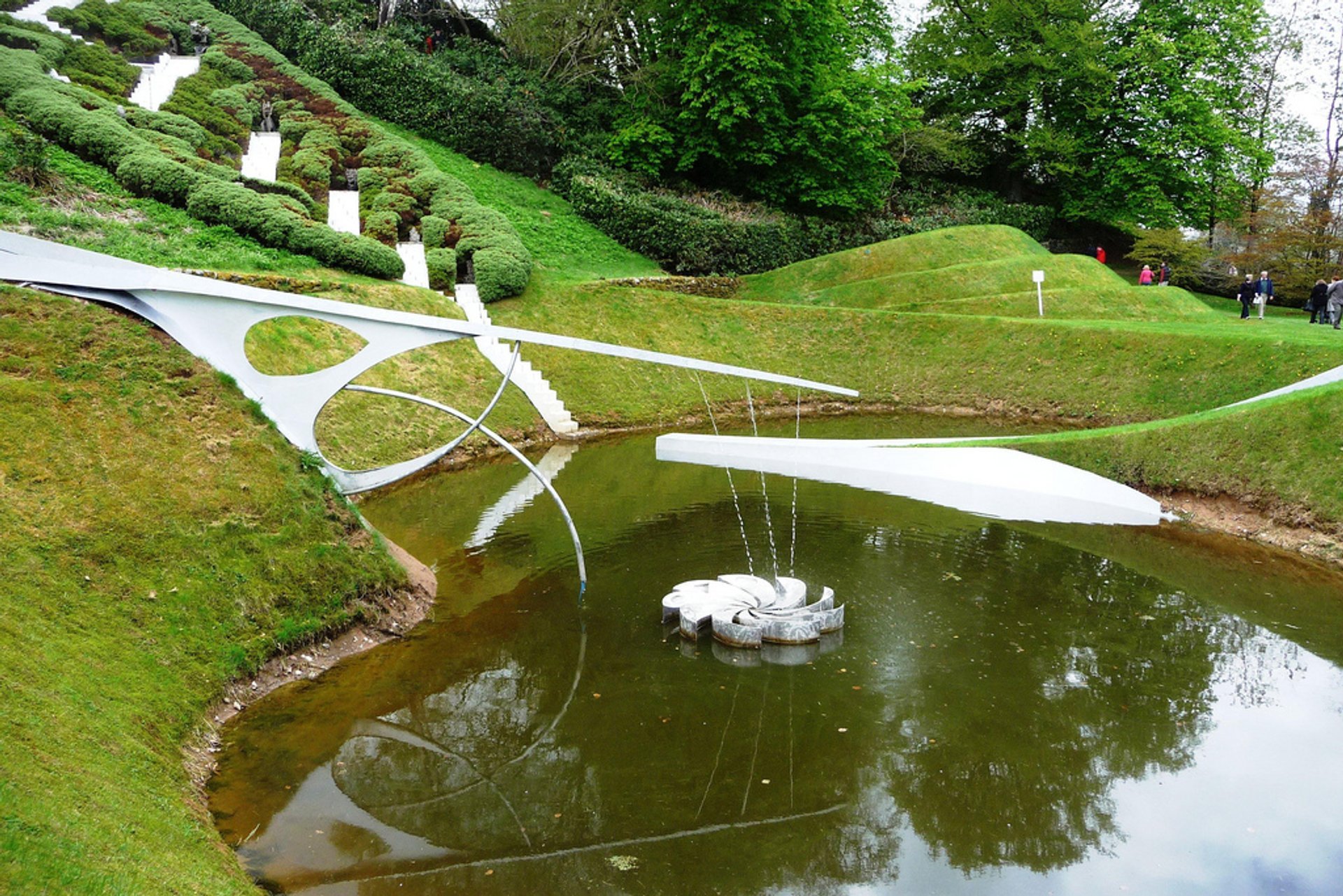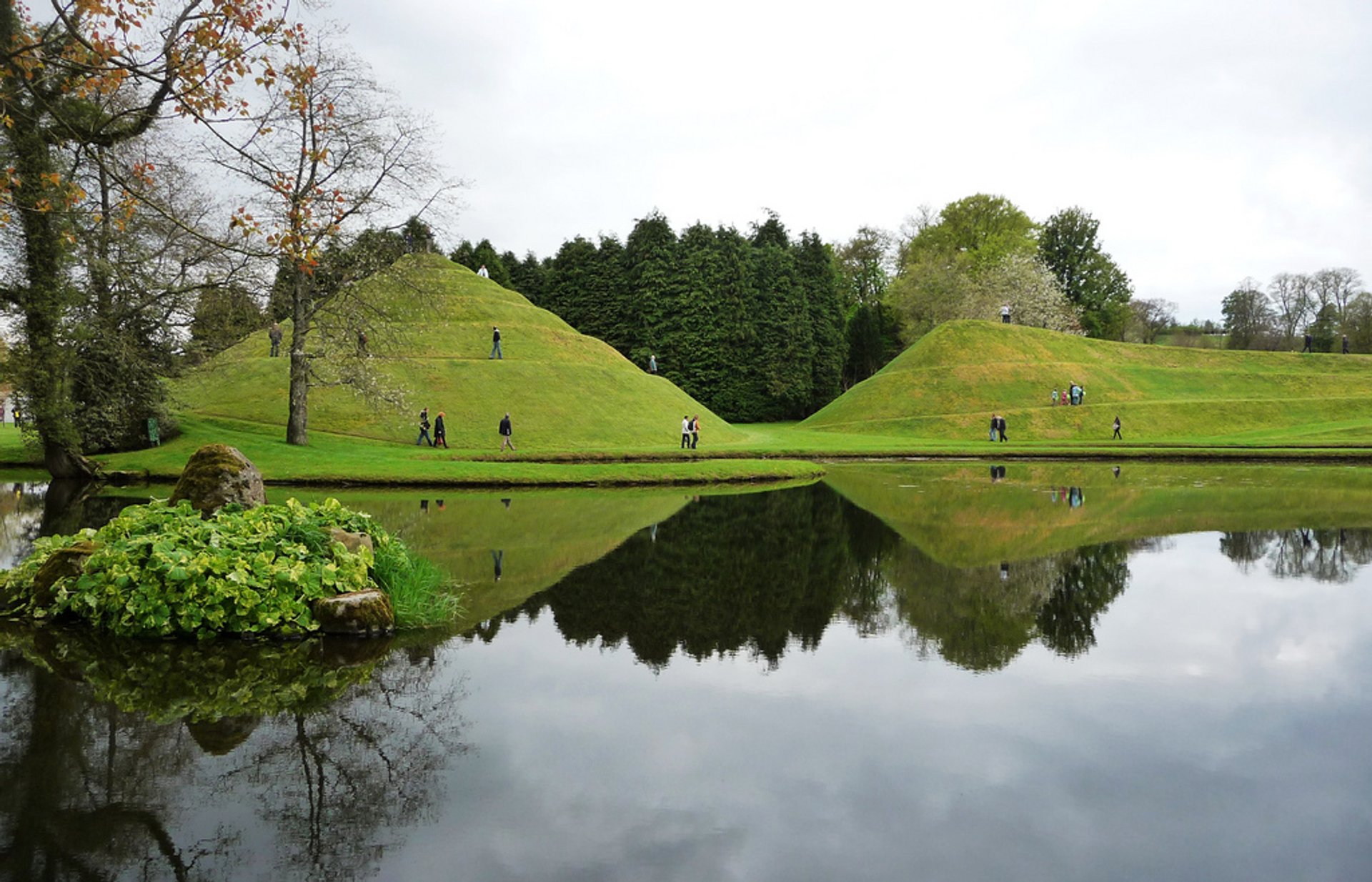 The 12 ha (30 acre) sculpture garden created by landscape architect Charles Jencks at Portrack House, his home located near Dumfries in south-west Scotland has become famous due to its unusual design. Inspired by modern cosmology, Jencks called his masterpiece the Garden of Cosmic Speculation. Sculptures and landscaping reflect such themes as black holes, geometric fractals, Big Bang or twisting DNA helixes. Even though the garden doesn't boast plant diversity, its symmetry and snail-like curves are certainly appealing. There are artificial lakes, bridges, staircases, and terraces that reflect the story of universe creation.
The Garden of Cosmic Speculation is usually closed for the public. But one day each year (usually the first Sunday in May) it becomes available for visits through Scotland's Gardens program. The money raised from admission goes for Maggie's Centres, a charity named after Maggie Keswick Jencks, the late wife of the landscape architect who was an expert in Chinese gardens.
The garden inspired music by American composer, Michael Gandolfi, which was recorded by the Atlanta Symphony Orchestra and nominated for Grammy in 2009.
Find hotels and airbnbs near Garden of Cosmic Speculation (Map)