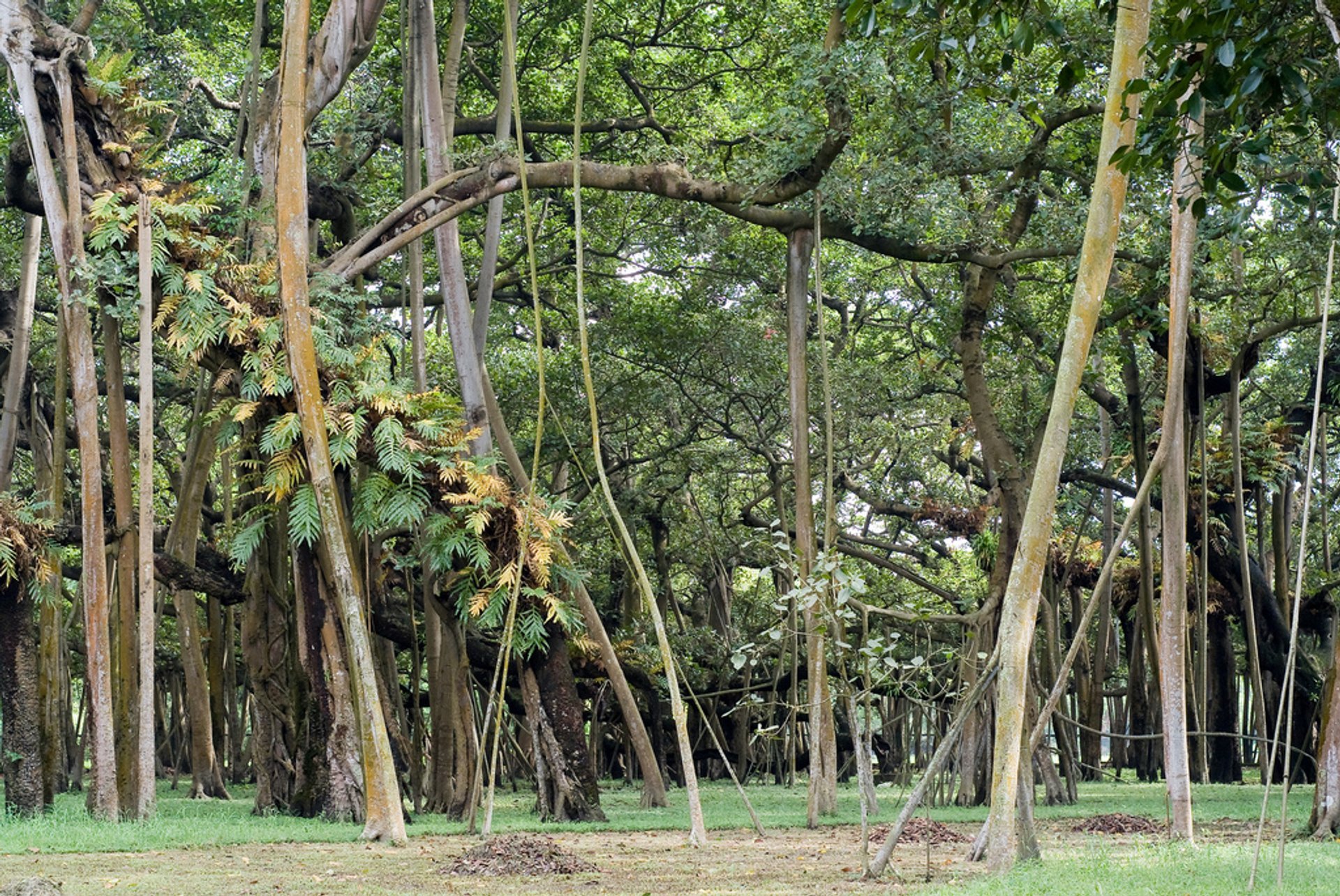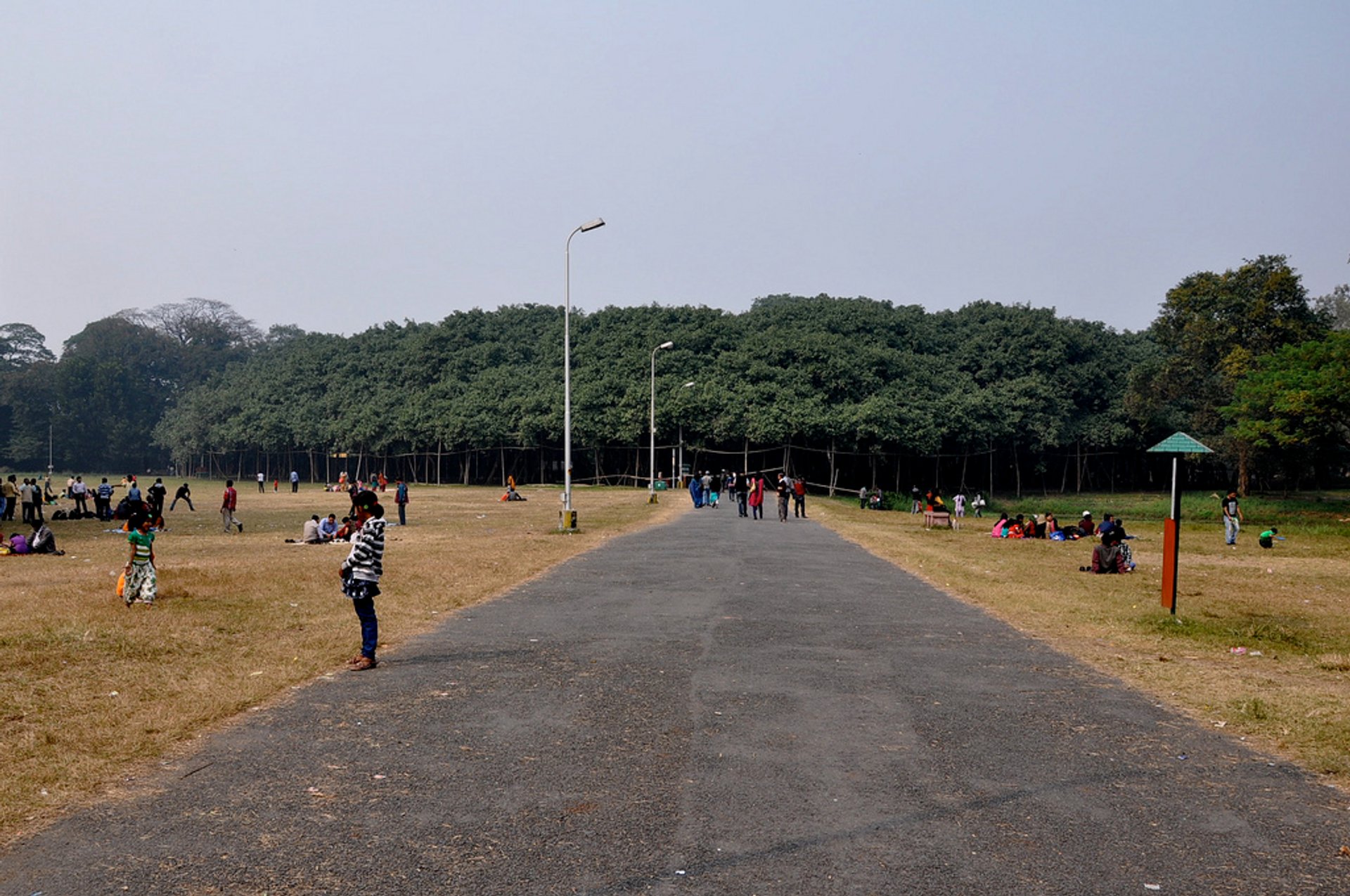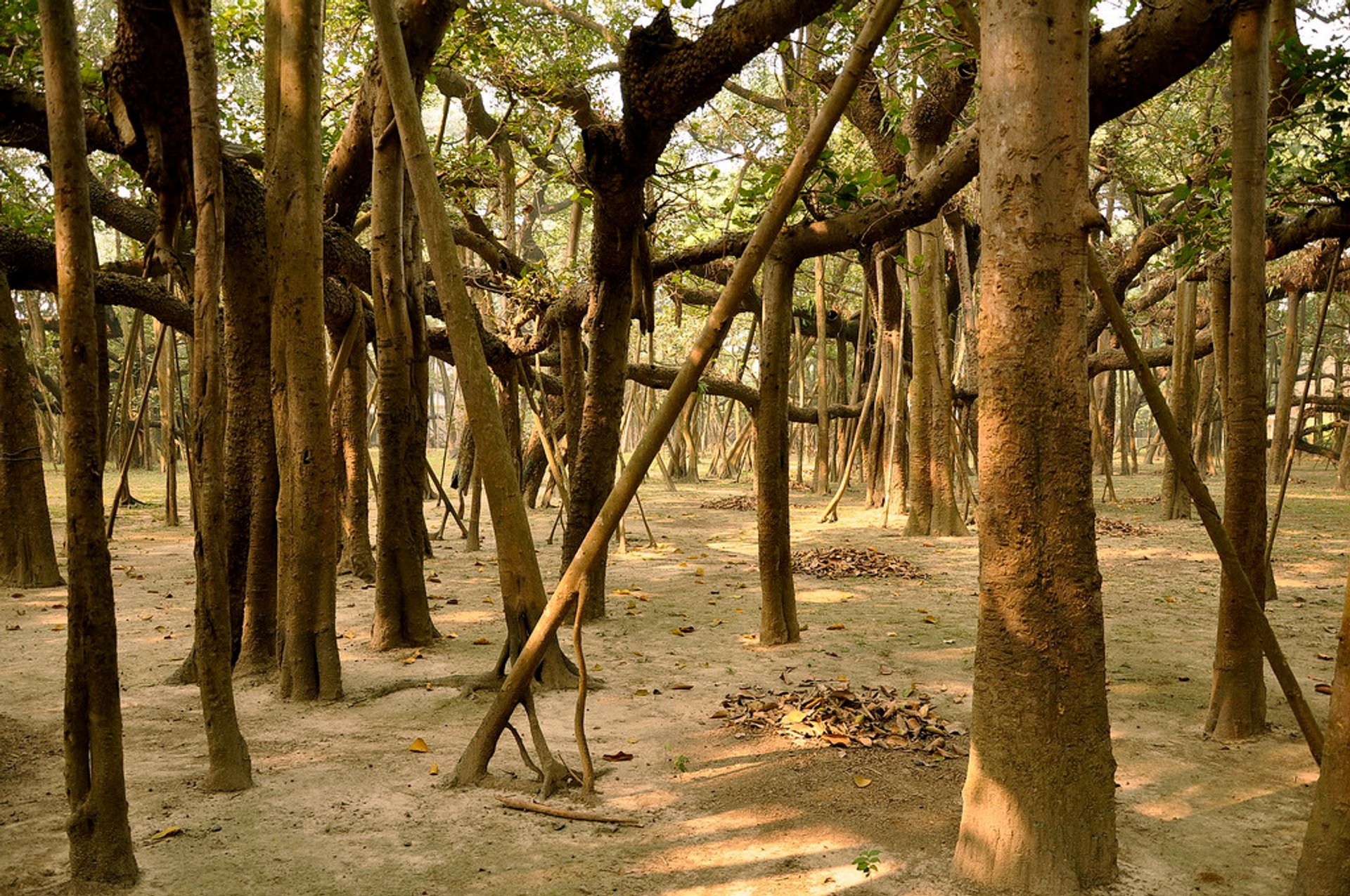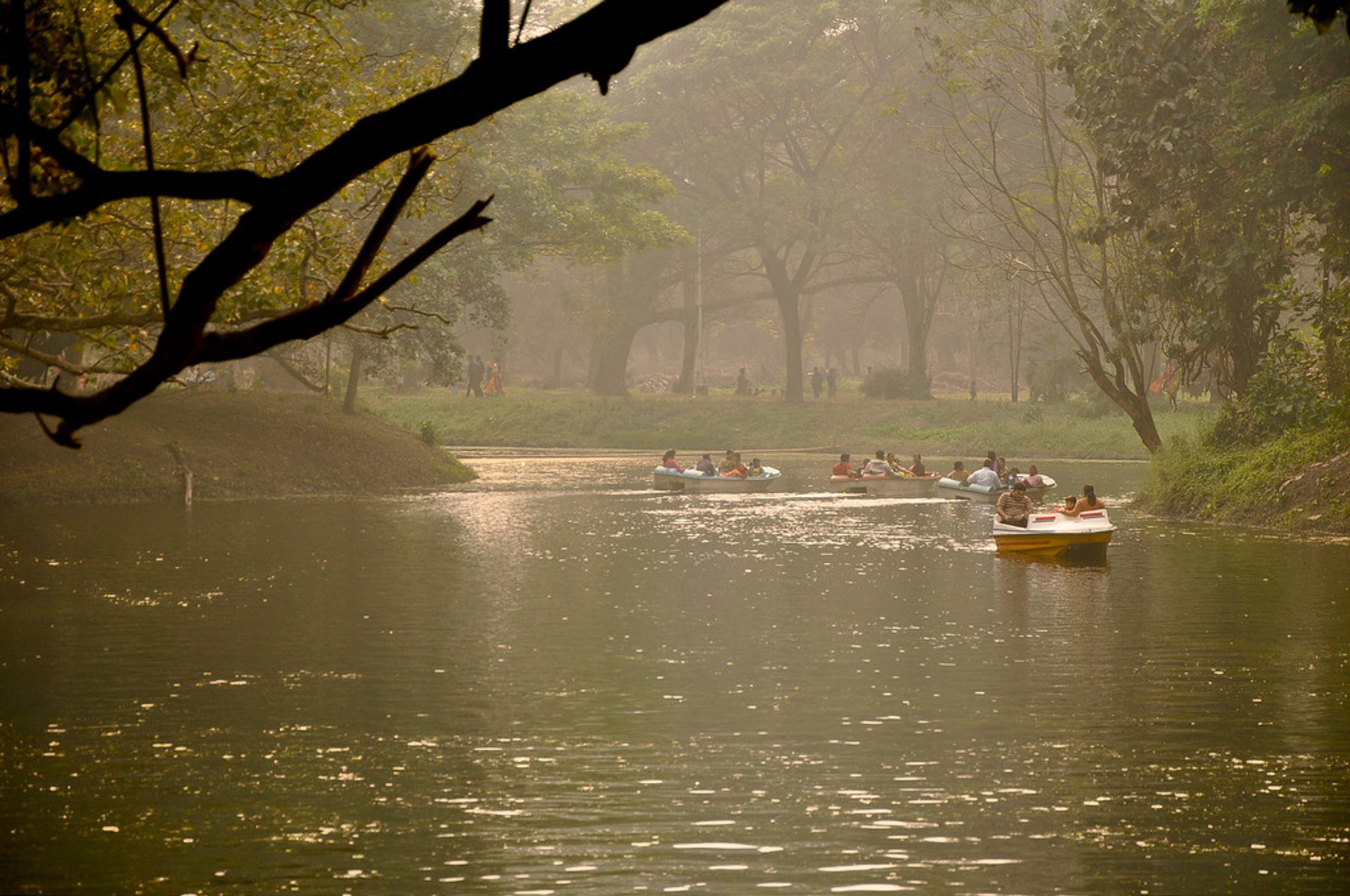 The Great Banyan tree is a 250-year-old Ficus benghalensis, located in Acharya Jagadish Chandra Bose Indian Botanic Garden, in the town of Howrah, not far from Kolkata (Calcutta). The tree has over 3,500 aerial roots which occupy the territory of a small forest. The tree currently covers about 18,918 sq meters (14,500 sq. miles) which makes it the widest tree in the world.
The Great Banyan is the main attraction of the botanic garden, which also boasts a collection of exotic plants from five continents. The main trunk of the tree was contaminated with fungi after it surviving two cyclones, so it had to be amputated in 1925 to keep the remaining parts healthy. The "clonal colony" of the tree continues to expand. A 330-meter road was built around the tree for the visitors to drive around, but the Great Banyan managed to spread beyond it, reaching 450 m.
The Great Banyan Tree attracts visitors year-round. The best time to visit the Acharya Jagadish Chandra Bose Indian Botanic Garden is from October to March, during the cooler and drier winter months. While visiting the gardens, don't hesitate to take a boat ride to enjoy the scenery from the water.
Find hotels and airbnbs near Great Banyan Tree (Map)