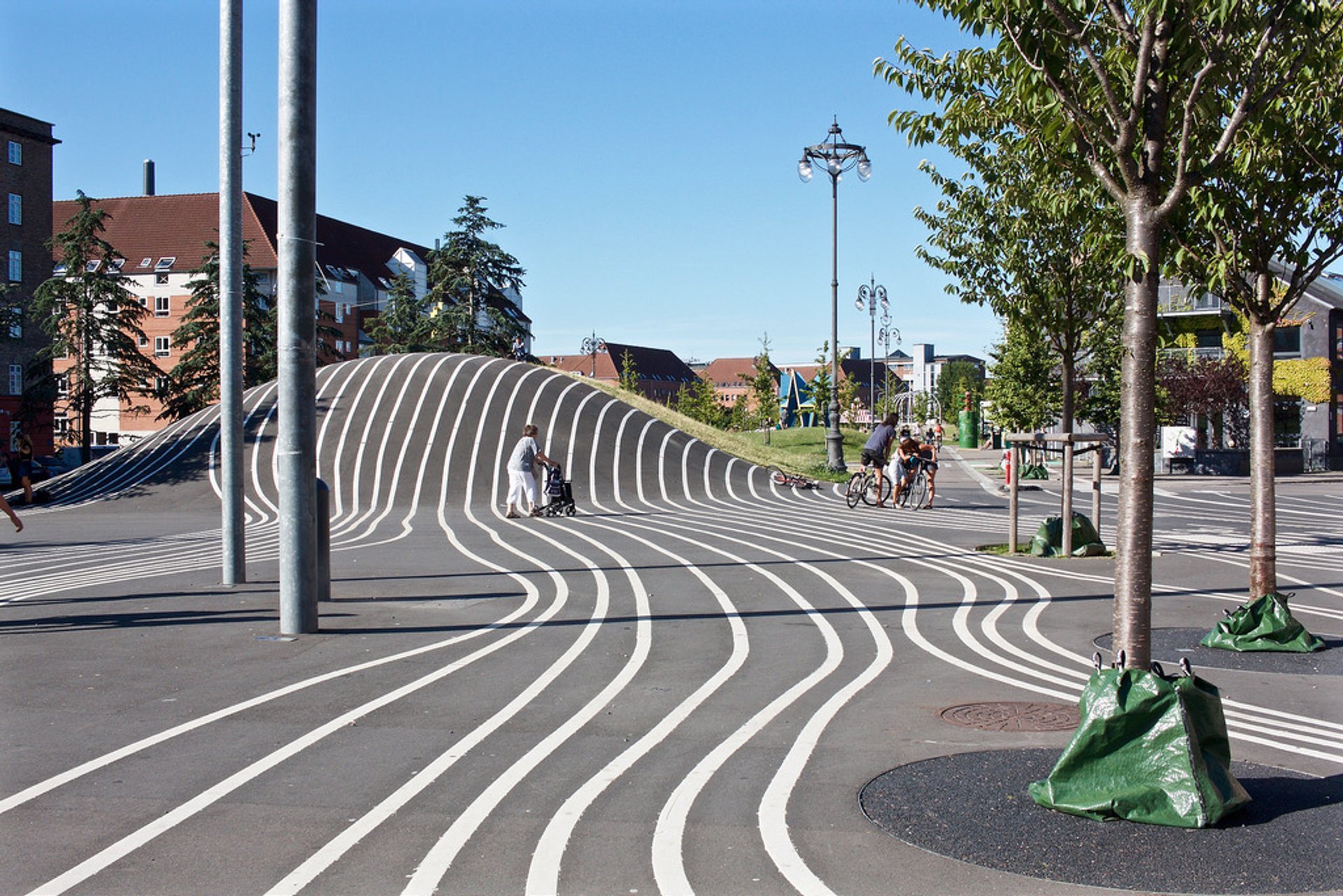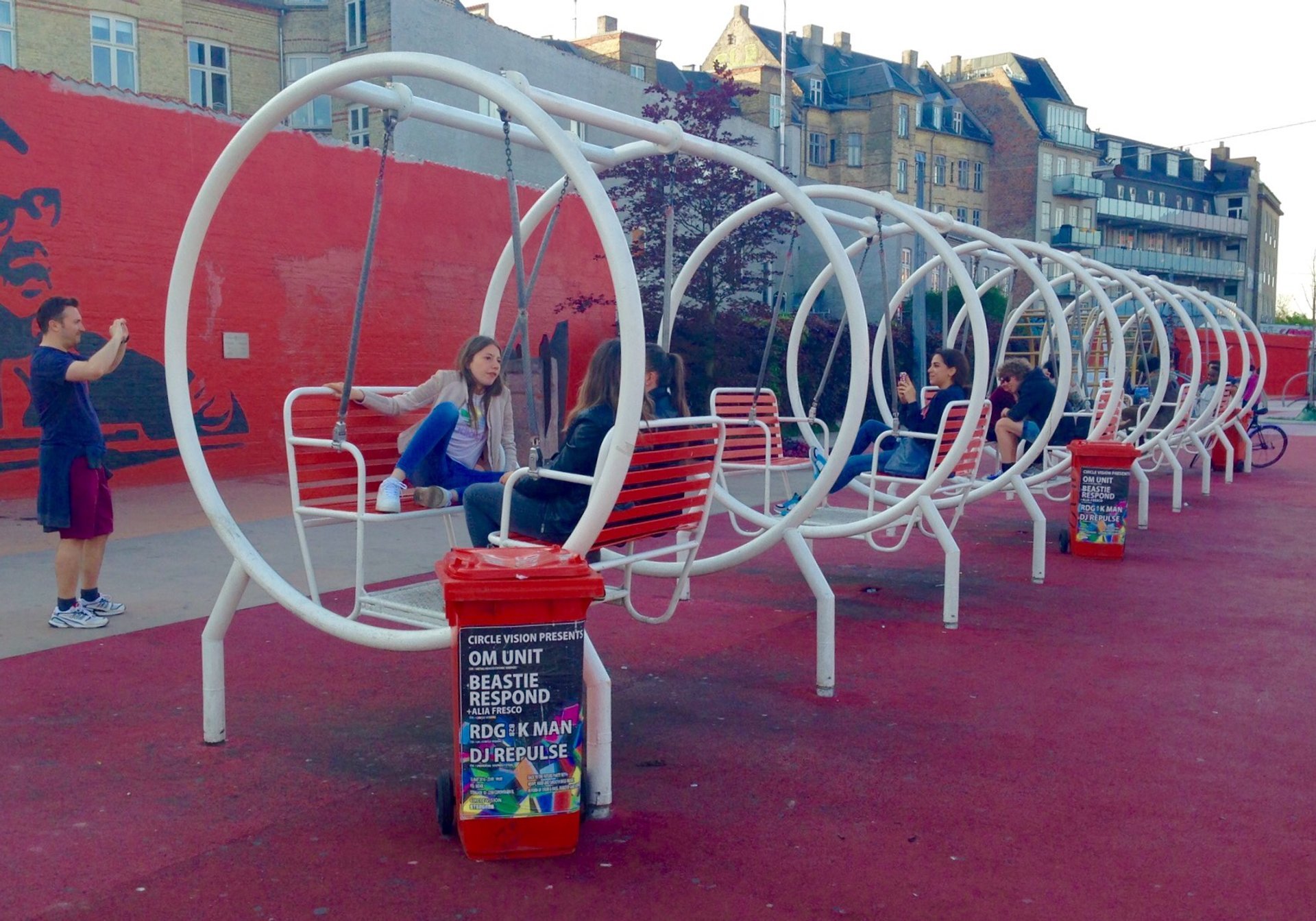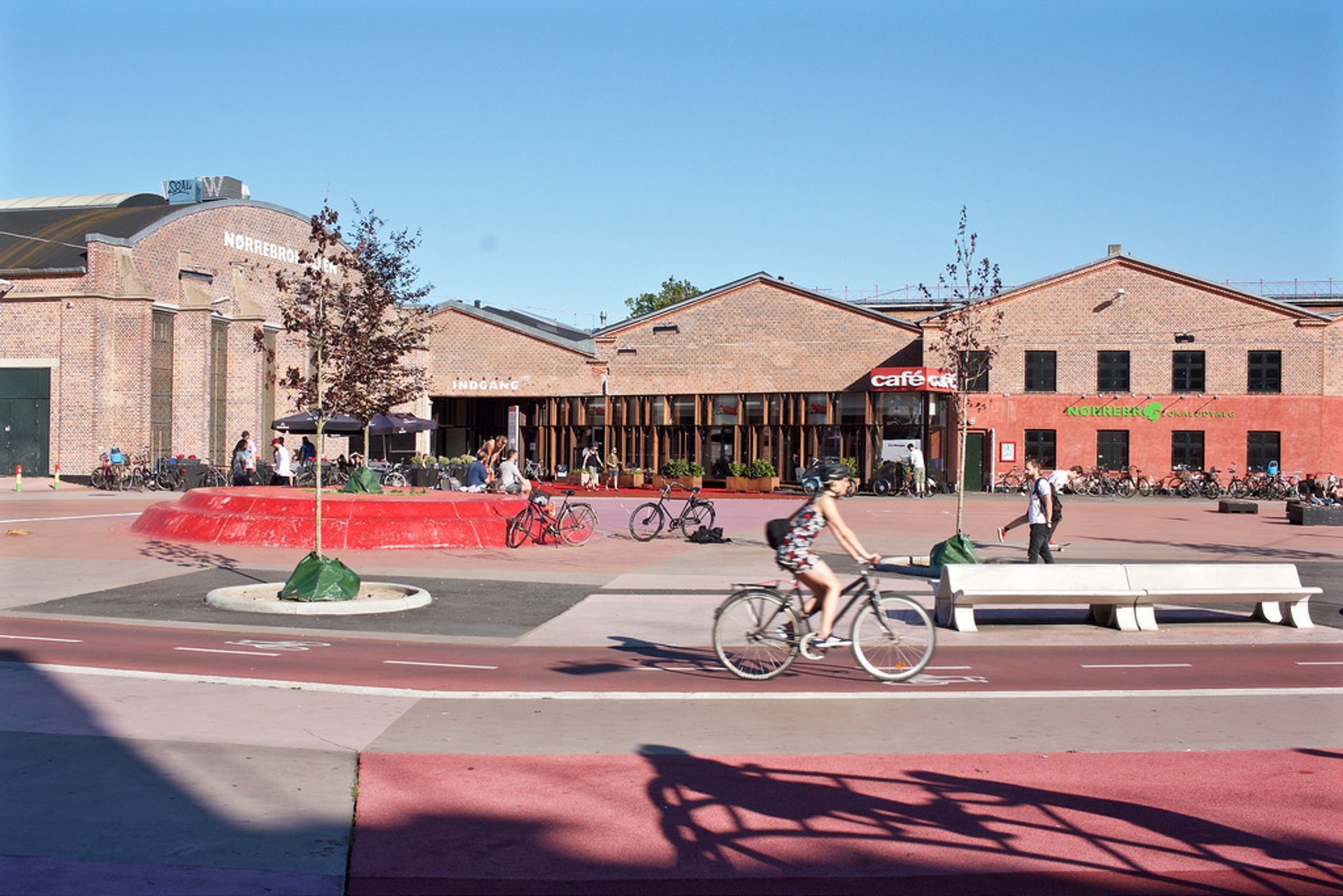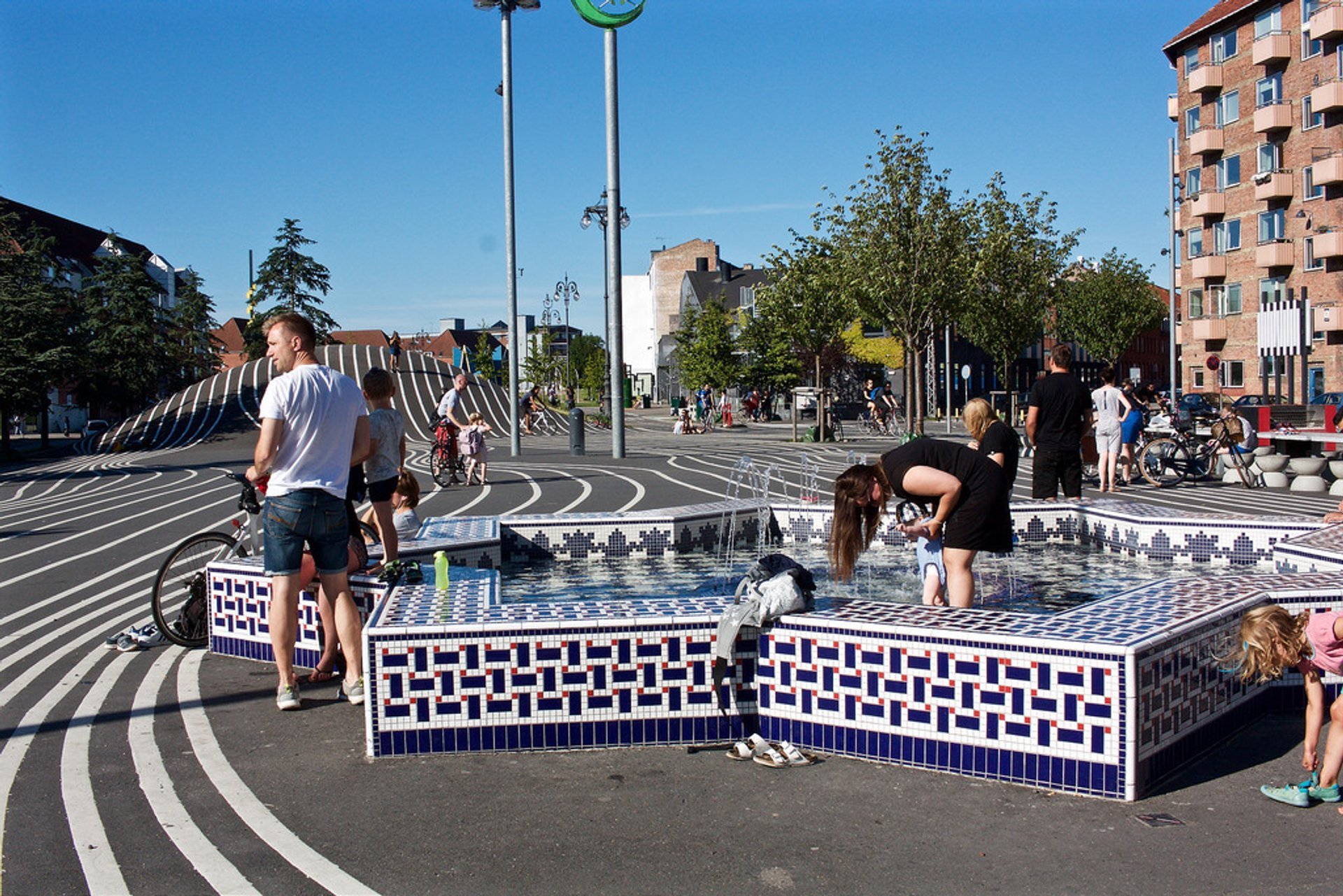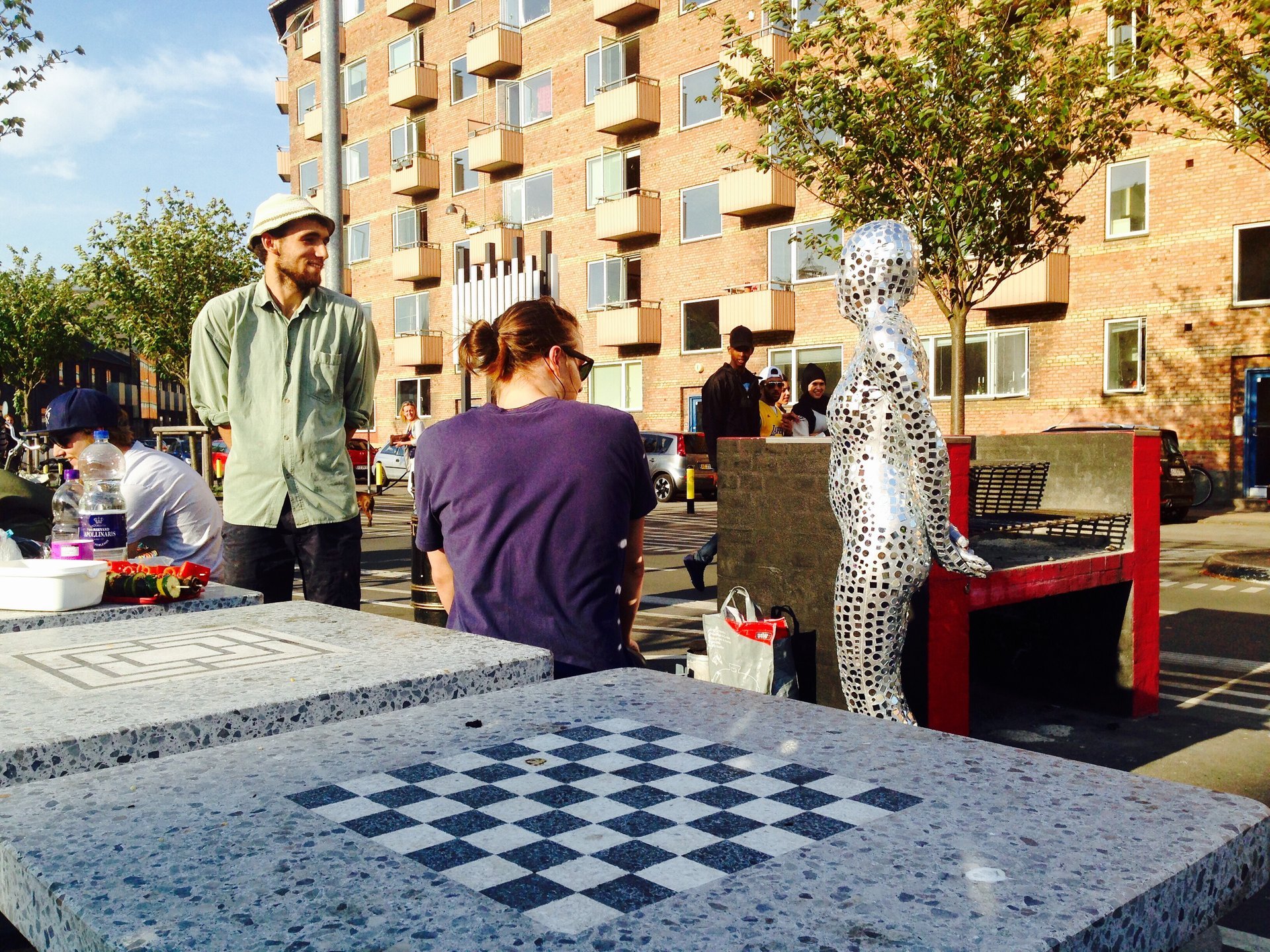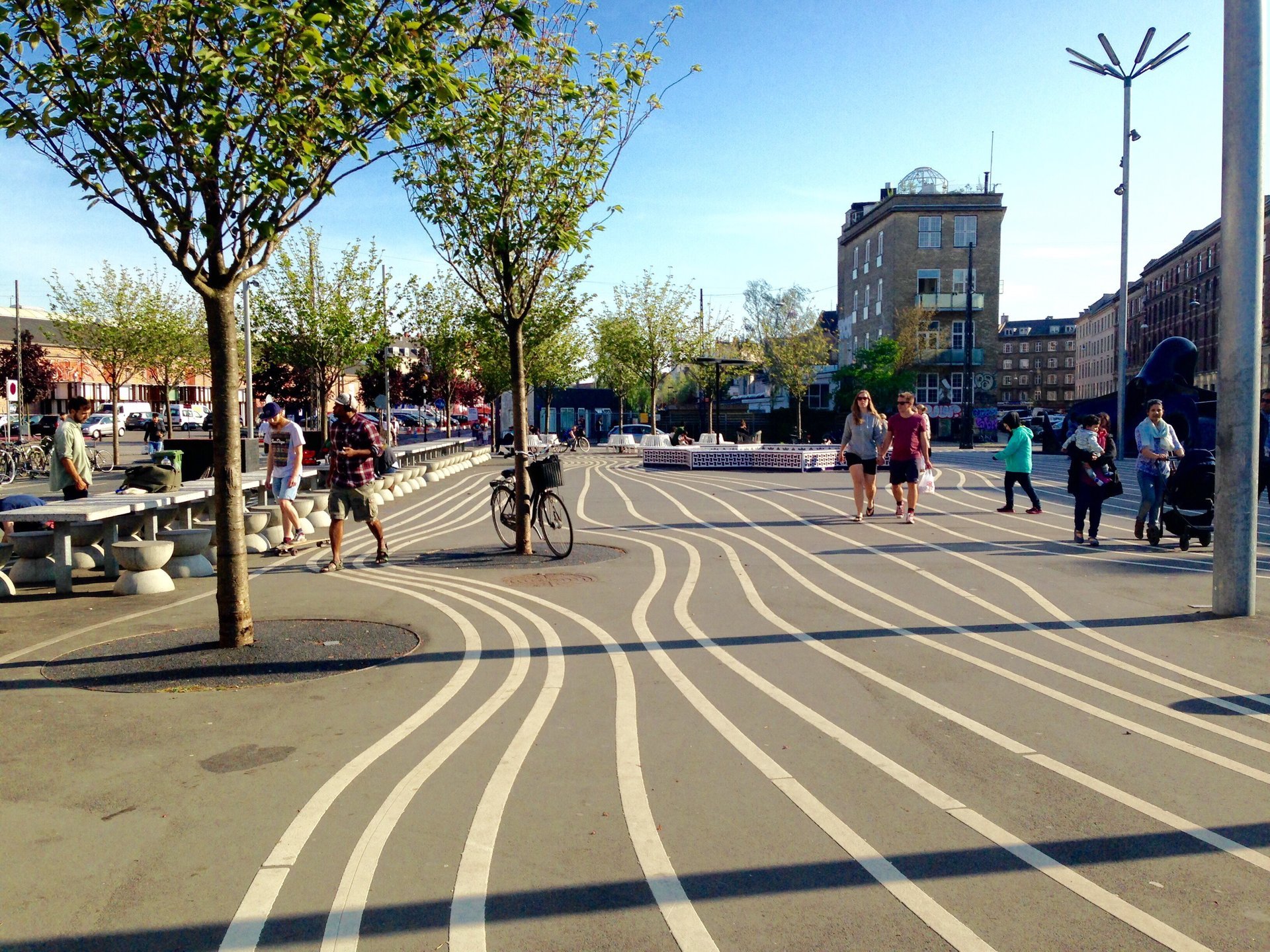 The Superkilen Urban Park is just as colorful and multicultural as the Nørrebro neighborhood it's located in is. It actually symbolizes the cultural diversity. The park is divided into three parts: the Red Square, the Black Market and the Green Park with attributes from different countries like the Moroccan fountain or the Russian neon signs. It was created by a group of famous architects BIG, Topotek1 and Superflex.
Aside from its symbolic meaning, the park looks very fresh and cozy, creating a giant playground for both kids and adults that inhabit the Nørrebro neighborhood.
The park is best enjoyed during the warmer months, namely between April and October when you can see people barbequing, kids playing, and teenagers skateboarding, and meet some local residents to spend time with them.
Find hotels and airbnbs near Superkilen Park (Map)