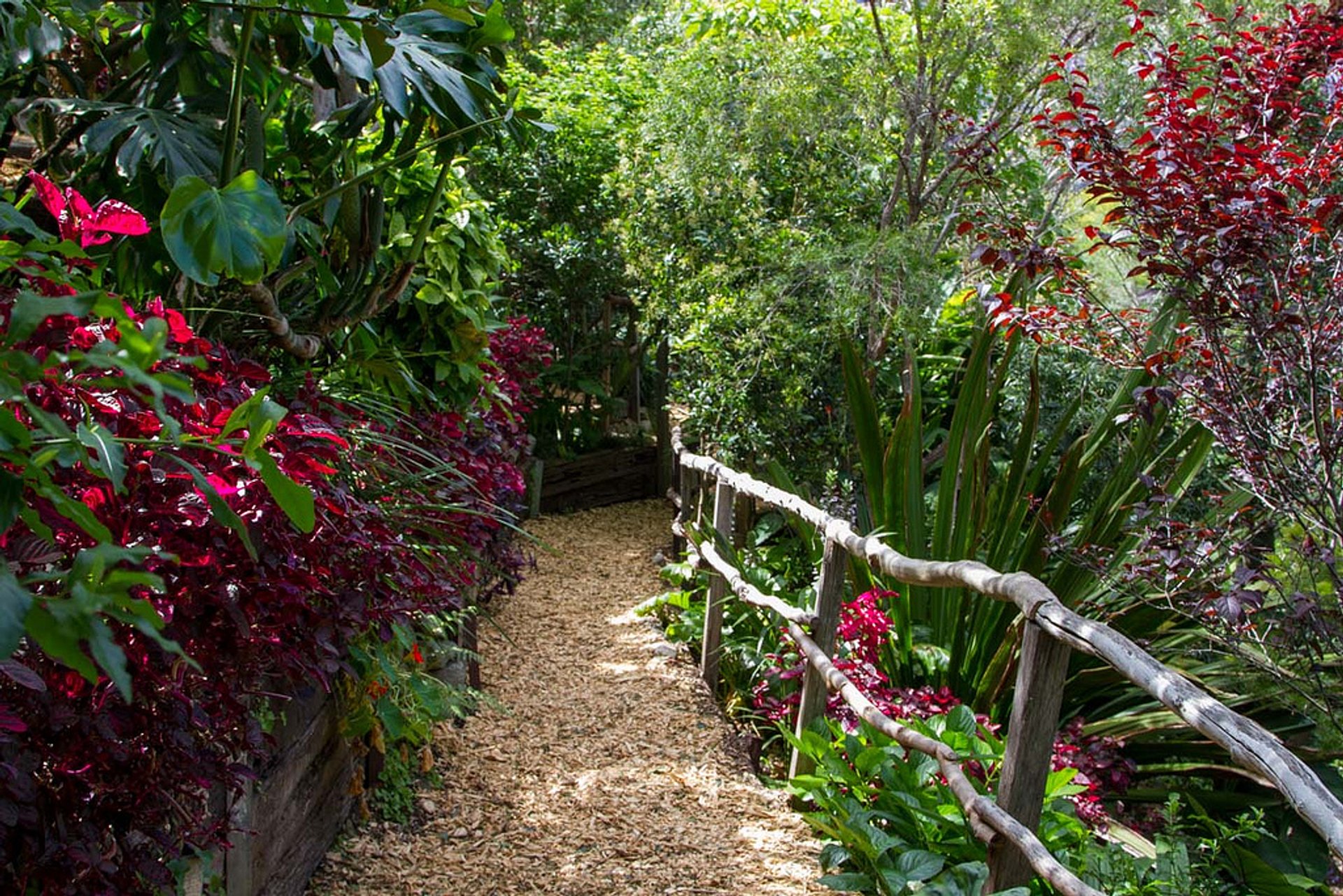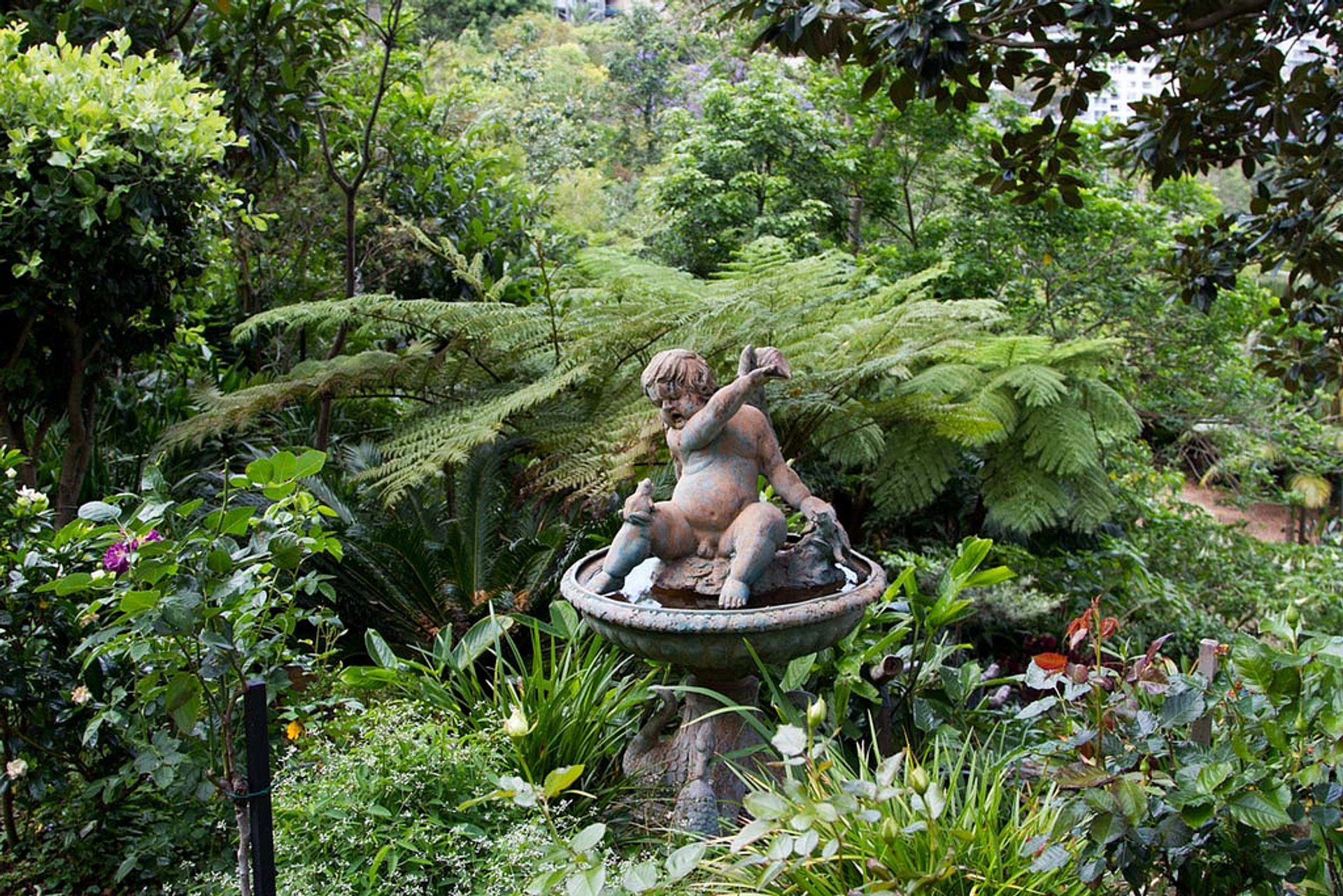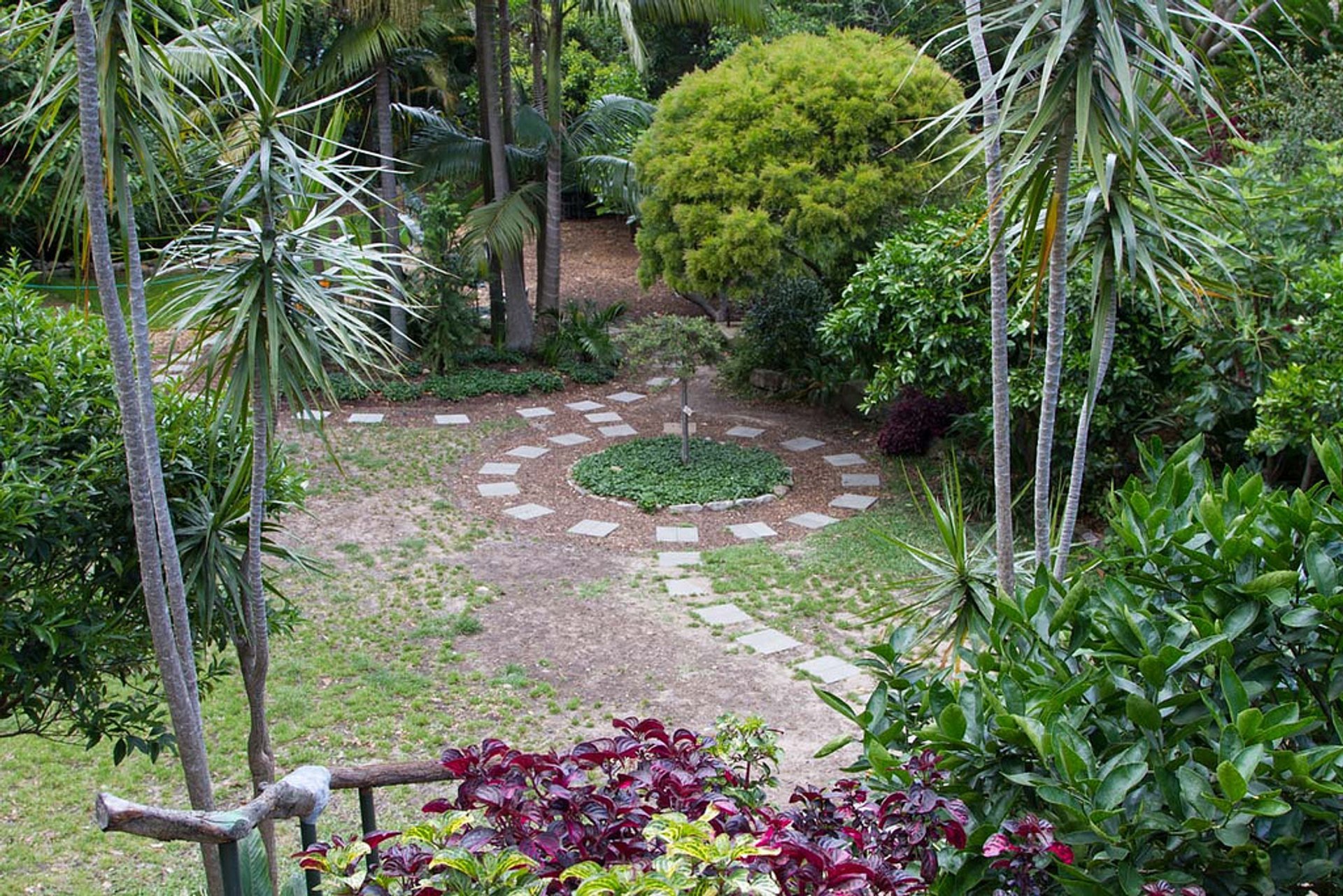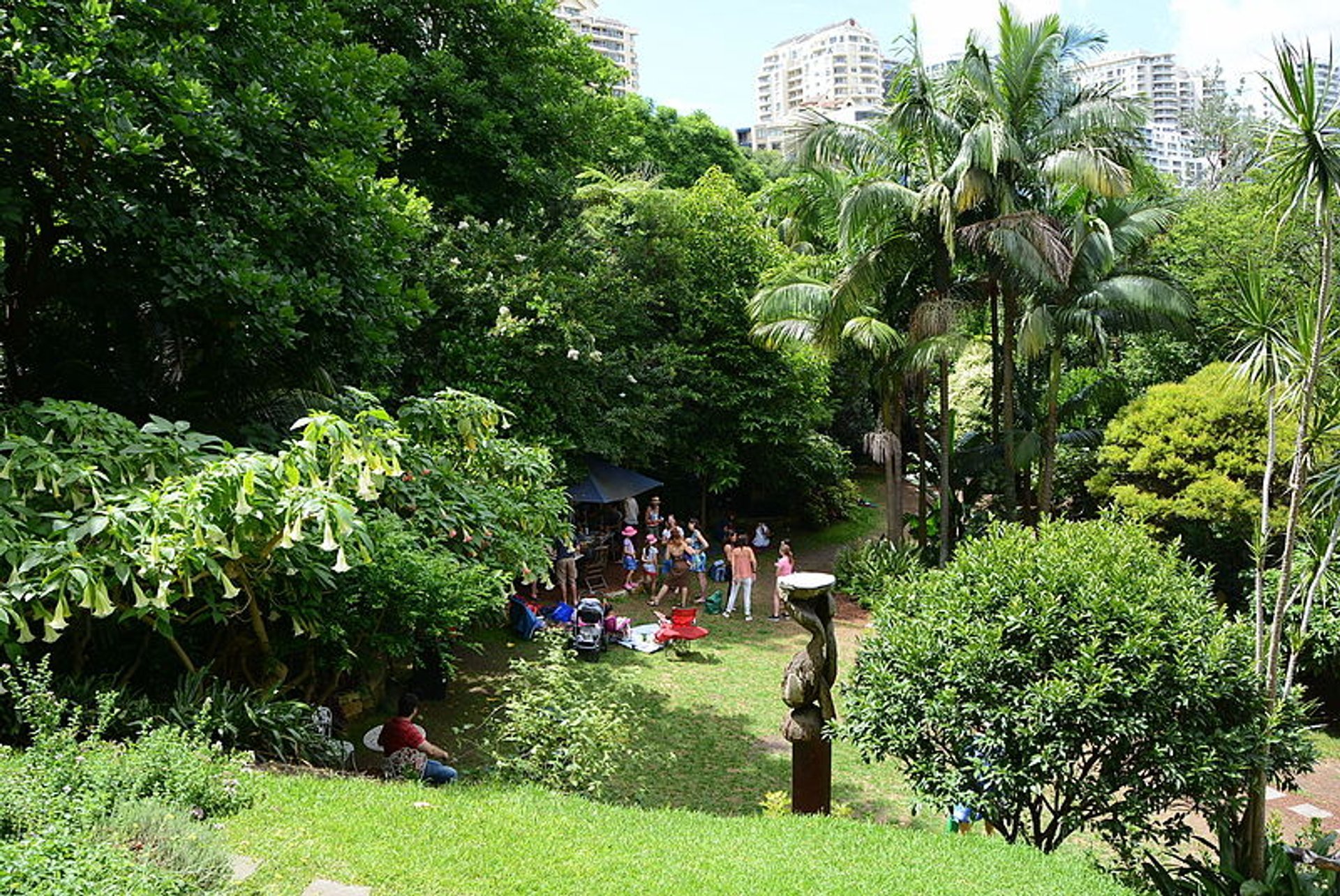 A renowned artist, Brett Whiteley, and his wife Wendy set up their family home in Lavender Bay in 1970 and lived there for two decades. Brett painted many of his iconic pictures of Sydney Harbour there. After his death in 1992, Wendy put her grief and love into transforming a derelict, disused yard space.
Over the past 25 years, Wendy's Secret Garden has been maintained by Whiteley and two gardeners. They have planted exotic and native plants and herbs, and have landscaped the space with winding lanes supported by benches to sit on, raw bush timber balustrades, retaining walls, cobbled stairs, and paths.
Alongside the natural beauty of flowering and towering shady fig trees, curling lilies and ferns, you'll also find bronze busts, wooden carvings, engraved stone tablets, and other sculptures spread around the garden. As these pieces of art are donated by local artists, they serve as a point of inspiration for Whiteley and the community alike.
The garden also reveals majestic views of the Sydney Harbour Bridge, the gleaming harbour foreshore, and the fringes of the CBD and North Sydney. The garden's long-term development is now in sustainable balance, as the NSW State Government has granted the North Sydney Council a 30-year lease to secure the garden's future.
The Garden has no official opening hours, it is open seven days a week. However, due to the lack of lightning and pathway design, it is recommended to visit it during the day.
Find hotels and airbnbs near Wendy's Secret Garden (Map)