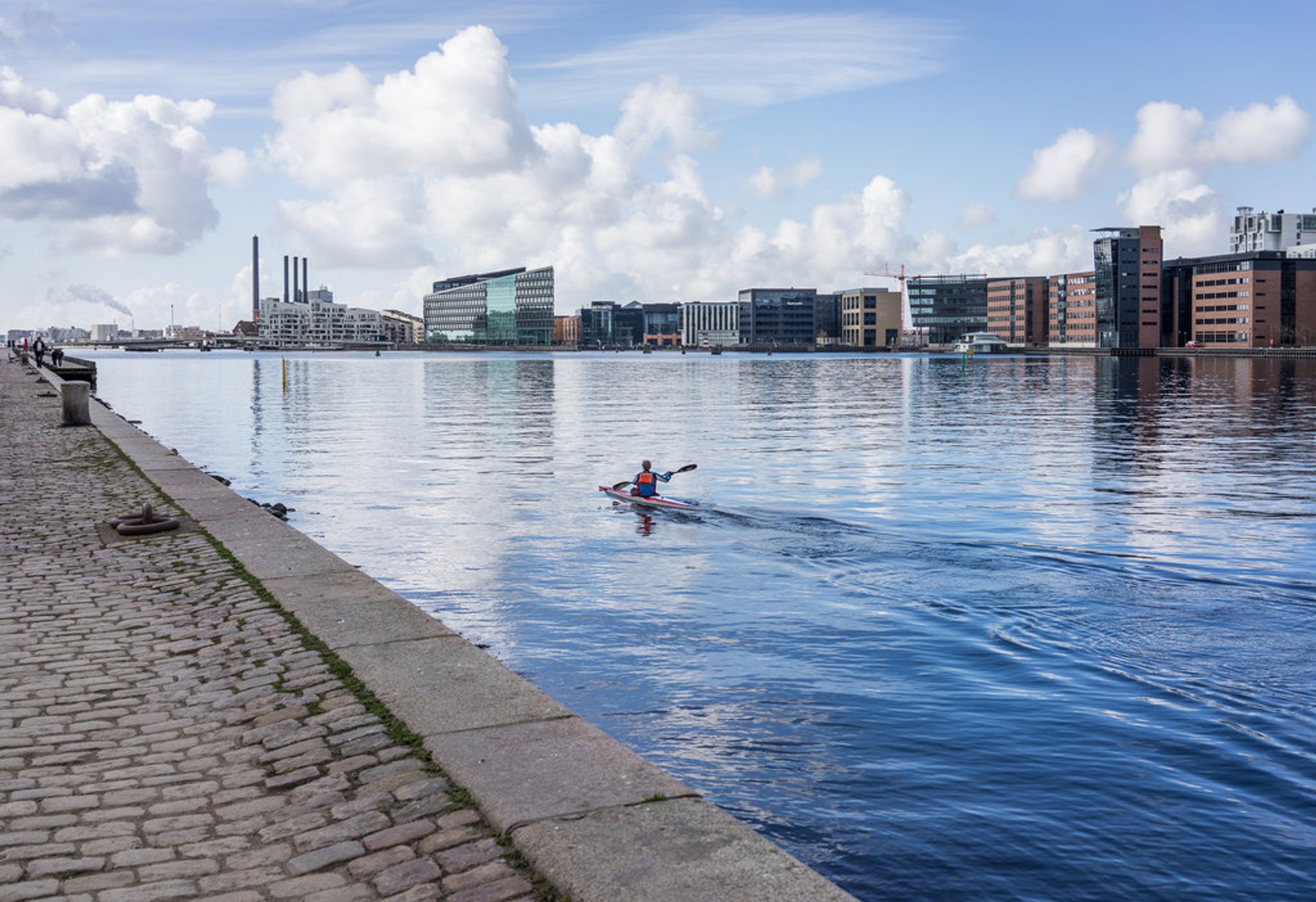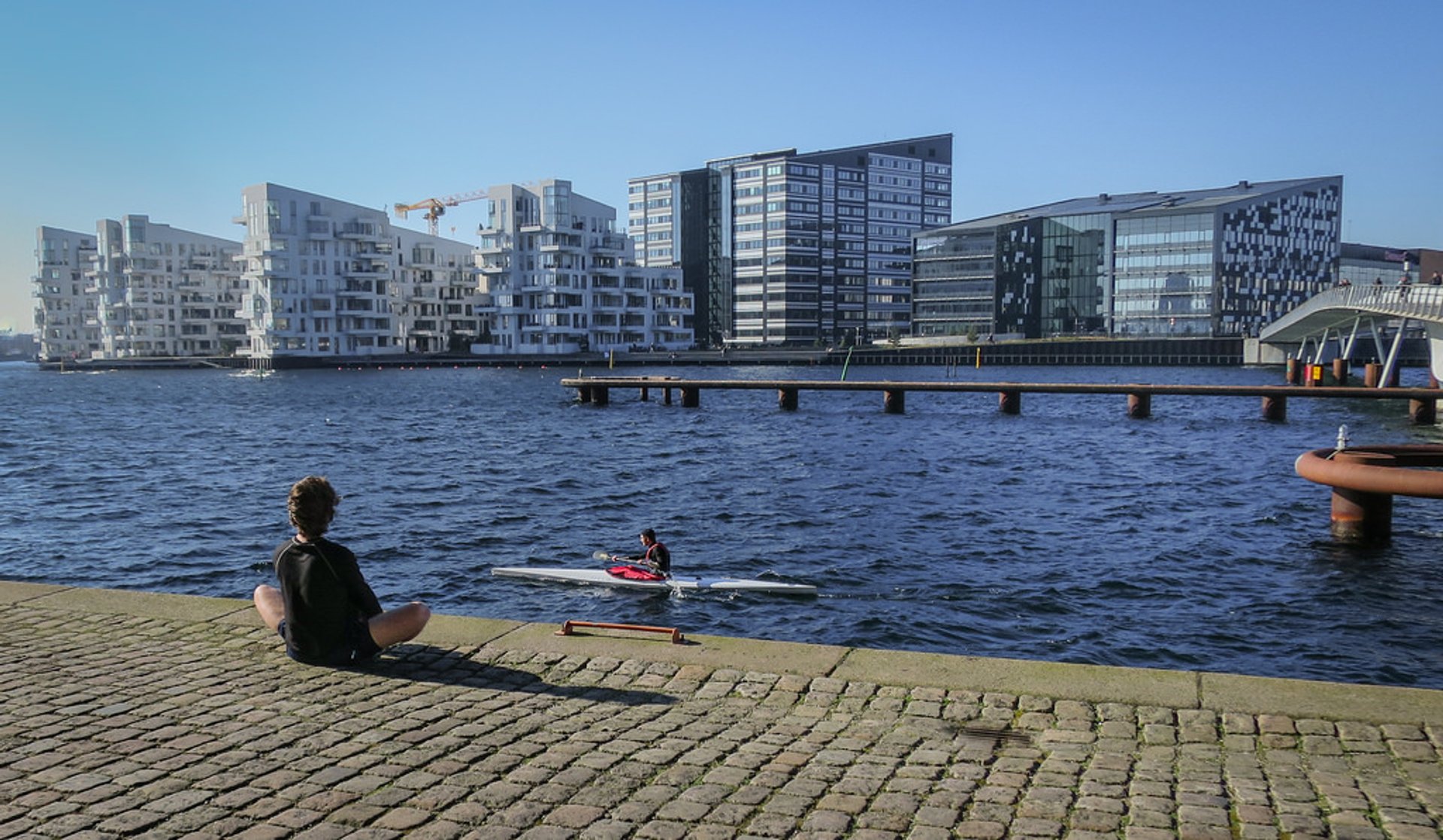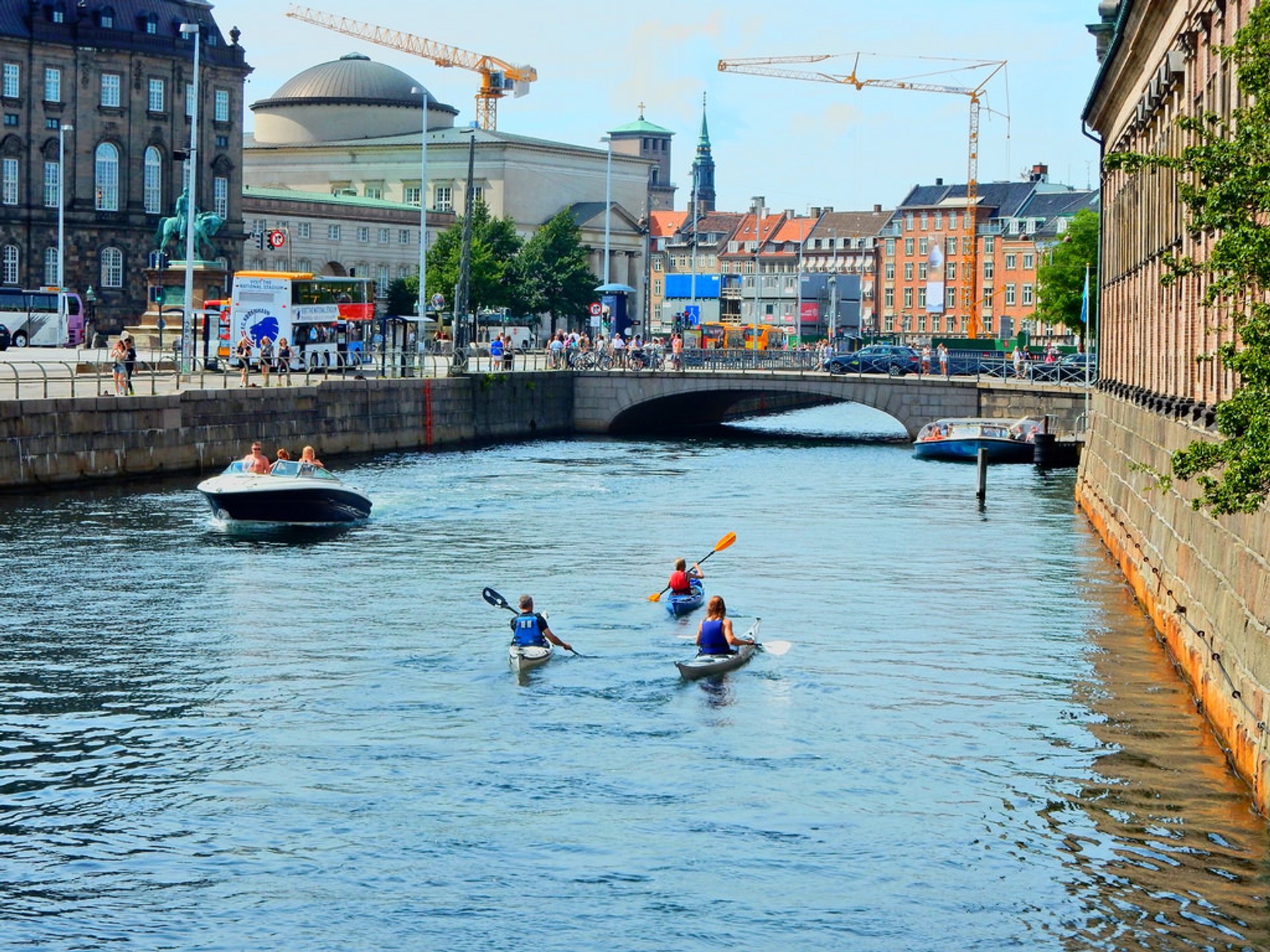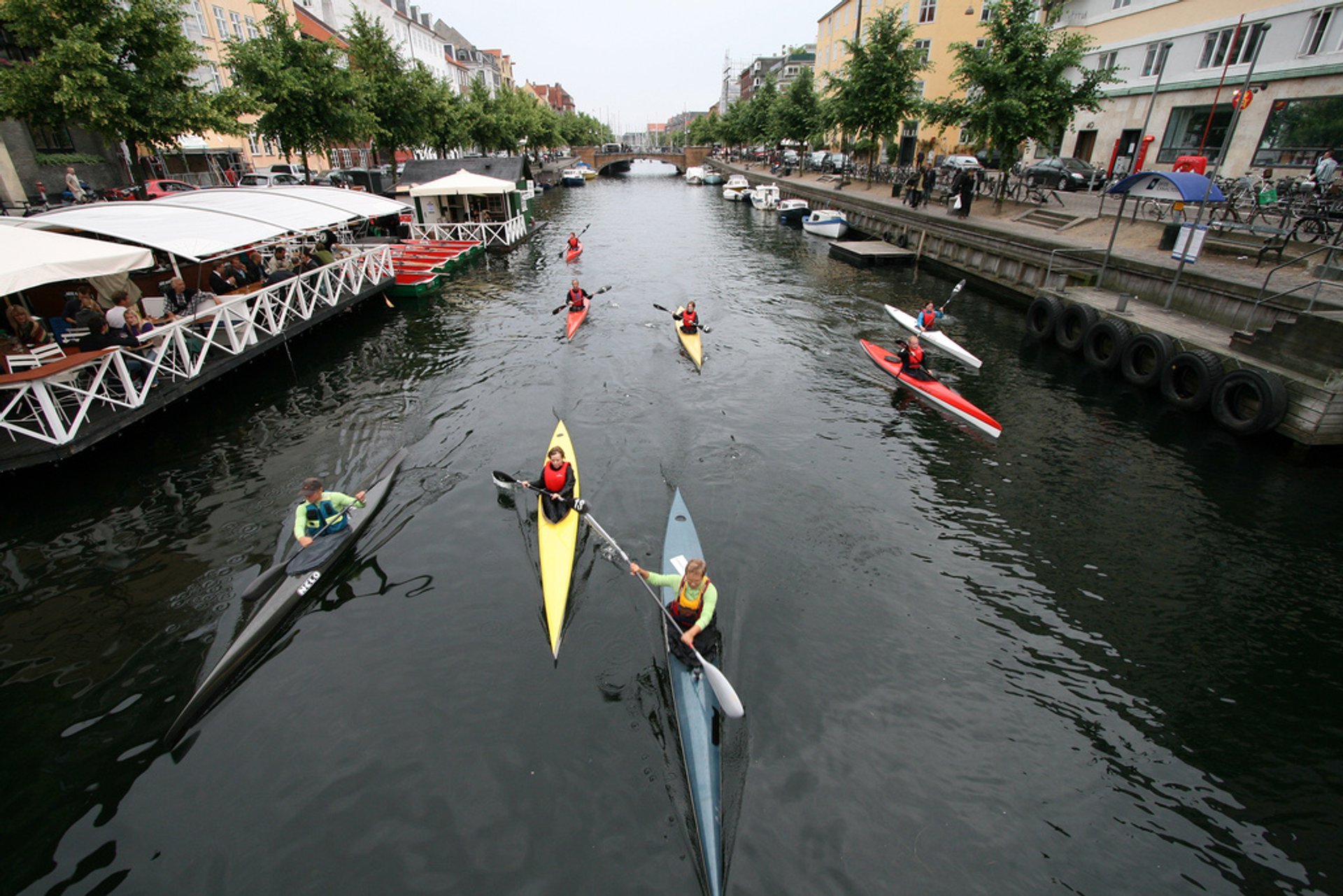 Kayak tour can take you through the city centre, pass the Opera and Christiania, and will let you explore the city canals. There are a few companies offering kayak tours with enthusiastic guides who know all the mystic places that can be reached only on the kayak. Tours usually last from one-and-a-half to three hours, so you can pick the most suitable one.
You can also go kayaking in the cosy canals on your own. Kayak rental companies will provide you with a map and recommended routes. Experiencing the city from the kayak is a peaceful experience. Enjoy the freedom and go sightseeing without traffic lights or noisy road work.
Another great option is to get a free two-hour rent of kayak provided by the Green Kayak non-profit initiative. The only condition is that you should collect trash floating on the surface. This way you combine exploring the city with keeping Copenhagen's harbour clean.
Kayak rental and tours are usually available from May through September.
Find hotels and airbnbs near Kayaking (Map)